Both sides passionate about medical marijuana initiative
One of the more contentious issues to be decided on the November general election ballot in Mississippi is that of making the use of marijuana for medical purposes legal.
An item called Initiative 65 has been placed on the ballot for a vote Nov. 3. At the same time, there is an alternative initiative called Initiative 65A the state Legislature passed for ballot approval.
Supporters of Initiative 65 believe 65A was placed on the ballot to confuse the medical marijunana issue. Backers of medical marijuana were able to get over 228,000 signatures to put the item on the ballot, with lawmakers responding with the alternative initiative.
Senatobia state Rep. Trey Lamar authored and pushed for Initiative 65A in the legislature. Lamar has said that passage of Initiative 65 would allow for smoking and vaping of marijuana, which runs counter to the state's desire to discourage smoke and vape usage in the state.
Since there is an alternative, voters will have to decide two things when they go to the ballot box.
One is if they approve EITHER of the two initiatives, 65 or 65A, or if they are against BOTH initiatives.
At the same time, voters must decide that if the approval vote passes, what initiative do they support, 65 or 65A.
If the EITHER approval vote wins, then the initiative with the most votes will be enacted.
The opposition to adding Mississippi to the list of 34 states that allow its use is strong. Former Gov. Phil Bryant spoke out against medical marijuana when he recently was in Southaven to campaign for state Supreme Court Justice Josiah Coleman.
Current Gov. Tate Reeves is in opposition to medical marijuana, along with state Secretary of Agriculture Andy Gipson. State health officials have also issued concerns.
The Business and Industry Police Action Committee (BIPAC) is against the measure, as is the University of Mississippi Medical Center.
However, there are its supporters, led by the group Mississippians for Compassionate Care and its website, www.medicalmarijuana2020.com.
A group of doctors in the state, called Physicians for Initiative 65, have also come out to support the measure. They stated that 3.5 million Americans are finding relief from medical marijuana programs in the 34 states that allow it.
The 22 medical issues that could be legally treated with medical marijuana include cancer, epilepsy, Parkinson's Disease, multiple sclerosis, and chronic pain.
The MIssissippians for Compassionate Care group has also held informational meetings about the ballot measure, including one that was held Thursday evening at the Olive Branch home of Ronnie Pollard and his family.
The Pollards' daughter Nikki has been suffering from leukemia for years and treatment included a visit to the M.D. Anderson Cancer Center in Houston, Texas, one of the nation's leading research hospitals for cancer.
Thursday night, Pollard told the story of his wife's desire to use CBD that's got THC in it, a form of medical marijuana. Pollard, now a retired law enforcement officer, at first balked at the idea until he learned of the legal limit for usage and possession. They proceeded to give the substance to Nikki and her leukemia blasts, or abnormal white blood cells, were reduced from eight to three, an outcome that had the M.D. Anderson doctors asking what they had done.
Pollard now is an ardent supporter of medical marijuana in the state.
"As I did my research, I found there are people who need this," Pollard said. "There are people who are hurting, and this will help."
Backers of the 65 initiative say it is well-written, while 65A is vaguely worded. The program under 65 has a definite start date of August of next year, while 65A has not, which has 65 supporters asking if that is an attempt to just put it on the shelf and never enact it.
Opponents of 65 say medical marijuana should not be worded into the state constitution, but supporters note that 65A would also be included into the constitution.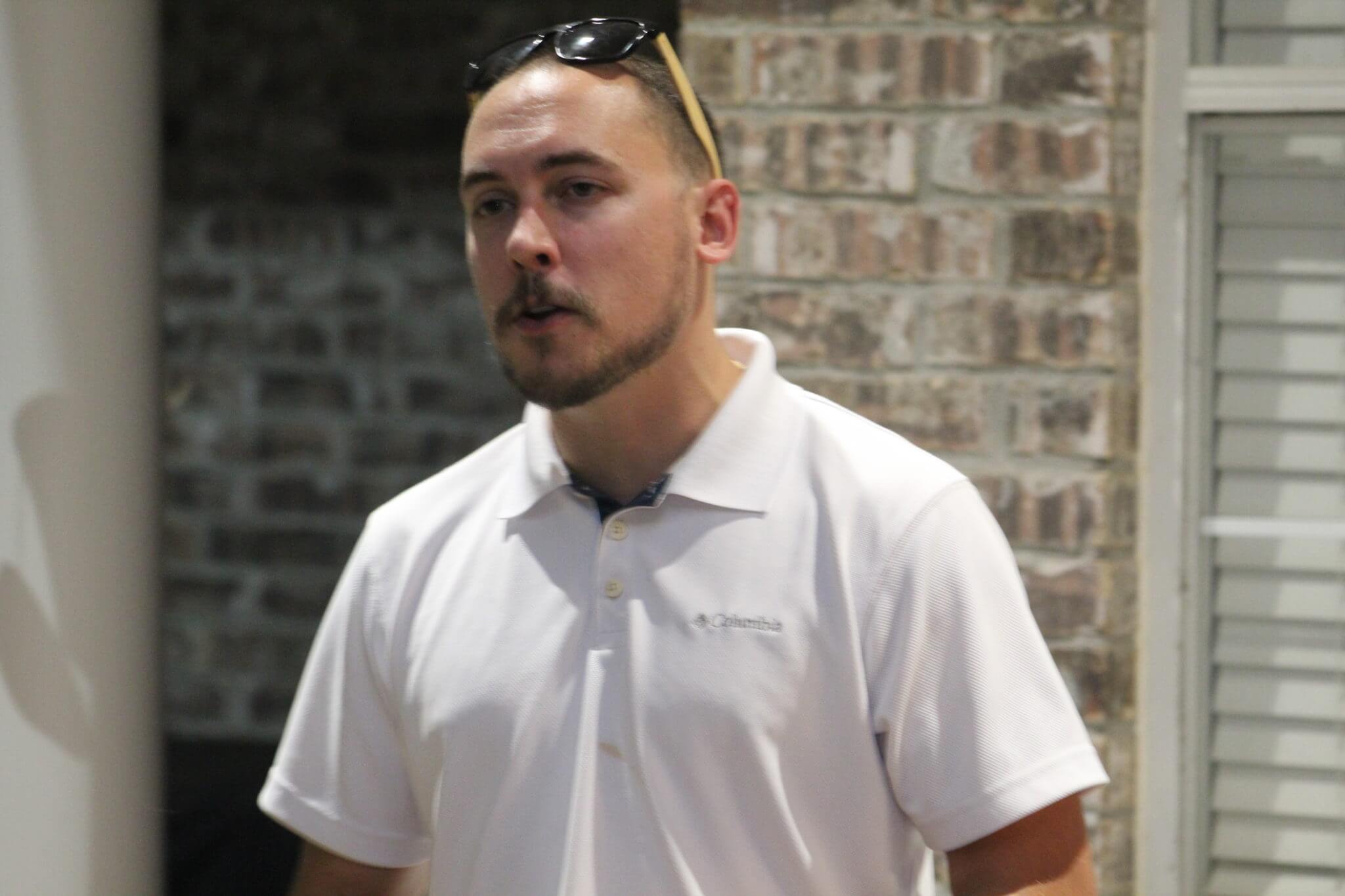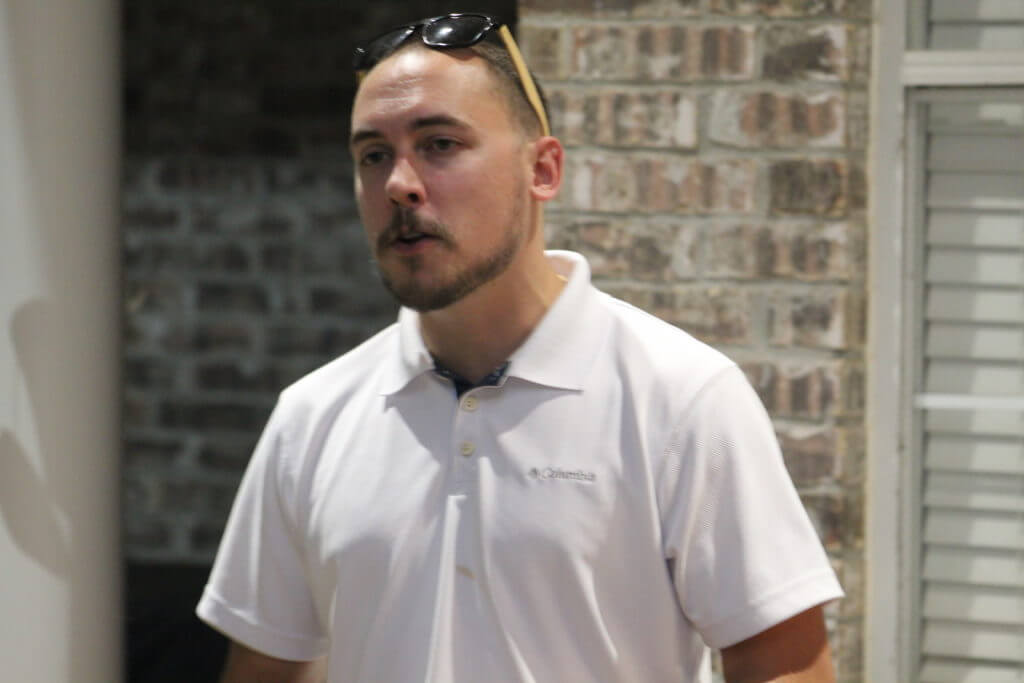 "That's what a ballot initiative does," said Cody Weaver, a grassroots coordinator for Mississippians for Compassionate Care. "Medical marijuana is such a life-changing and viable medical solution for people that struggle with certain diseases."
Weaver, a service-disabled veteran, said he has seen medical marijuana assist other veterans who suffer with PTSD, or post-traumatic stress disorder.
Weaver and Pollard also talked about people who are moving to states that allow medical marijuana. Pollard cited a family that left Olive Branch and moved to Colorado for their daughter Rylee, a young girl diagnosed with Septo Optic Dysplasia, Optic Nerve Hypoplasia, Schizencephaly, and Lennox Gastaut Syndrome (epilepsy).
Her story is chronicled on a Facebook page named "Rylee's Journey."
Weaver calls 65A a "ghost measure with nothing in it."
"There is no framework on how it is going to function as a program," Weaver said of 65A. "Initiative 65 is five pages of well-written, well-regulated conservative measures. The word regulation is mentioned 33 times in Initiative 65."
Weaver also said patients must be certified to be able to purchase medical marijuana at specific treatment centers and those centers must not be located near churches or schools, for instance.
Those who support and those who oppose the inclusion of medical marijuana in Mississippi are passionate about their side and the hot-button item discussion is expected to continue up to and most likely beyond Nov. 3.