Two perfectos highlight fastpitch softball
Photo: DeSoto Central pitcher Megan Vinson, who pitched a perfect game recently against Tupelo, delivers a pitch in a game against Lewisburg. (Bob Bakken/DeSoto County Sports)
Two DeSoto County fastpitch softball pitchers threw perfect games in recent action on the diamond.
The first was DeSoto Central junior hurler Megan Vinson, who put down all 21 batters in a 6-0 6A district victory over Tupelo on April 13.
What was especially impressive about Vinson's performance was that in taking the complete game victory, the Lady Jags' pitcher struck out 18 of the 21 batters she faced.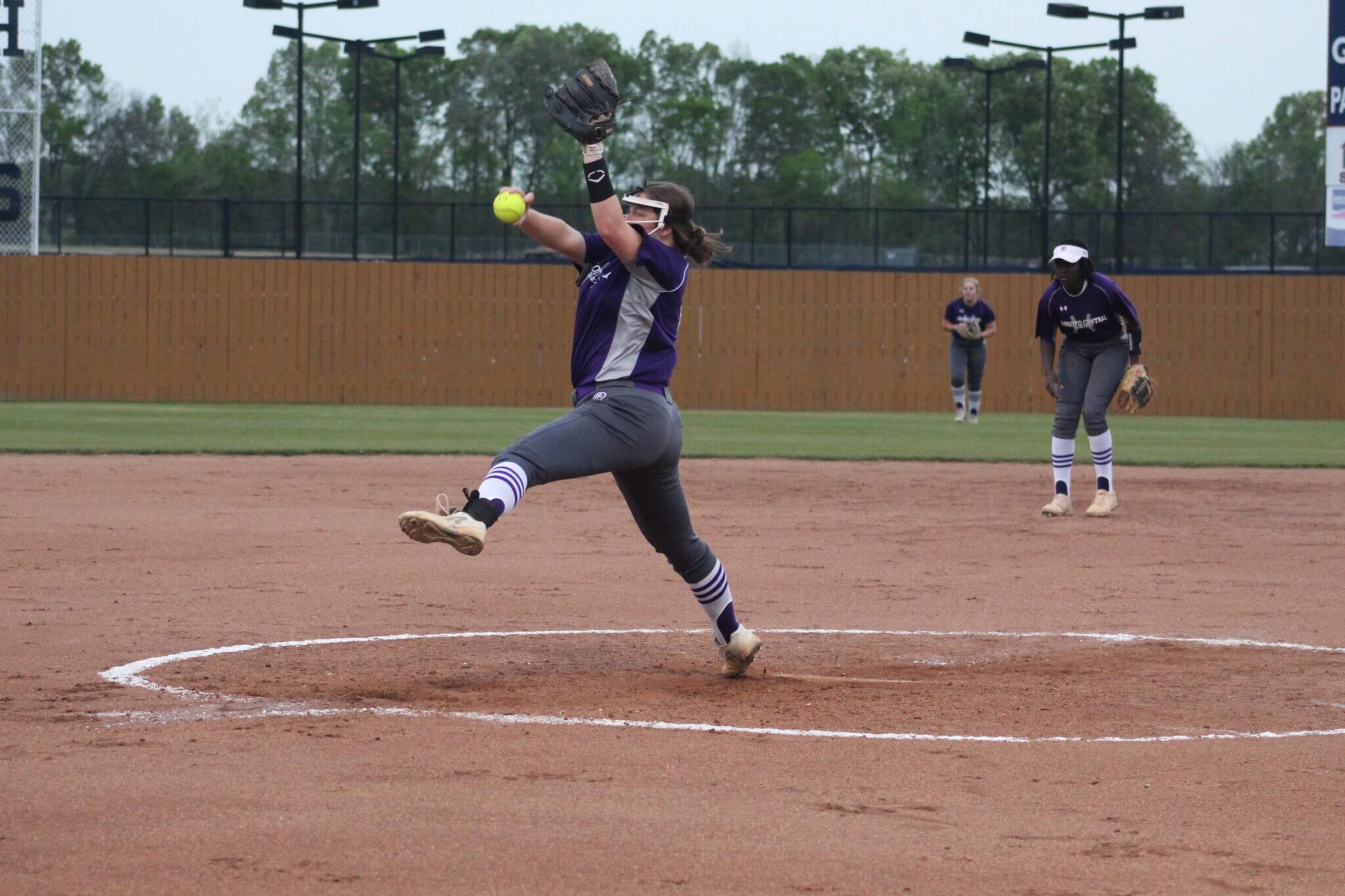 "Curve balls and rise balls were working," Vinson said about the perfect game. "Even my change up was working against Tupelo."
Vinson has already thrown as many as three no-hitters before, but the Tupelo win was her first perfect game, meaning every batter up was retired and no one reached base.
There was some familiarity with Vinson and her opposing Tupelo pitcher that night, said coach Ashley Hilton, because both play on the same summer ball team together, so it meant a little extra competition between the two pitchers.
But DeSoto Central put together 10 hits to back up Vinson's pitching, including a three-hit effort from freshman Reagan Dale in posting the victory.
While Vinson was setting down Tupelo batters one-by-one, she said it was later in the game that she realized what was happening.  
"I didn't realize what was going on until about the fifth inning, they didn't tell me," Vinson said. "I realized it myself that I had a perfect game going when I had the first three batters up in the last inning."
Hilton added, "In the sixth inning, it wasn't as nerve wracking because she had the last three batters up, they were batters seven, eight, and nine. The pressure was on when it was batters one, two, and three in the seventh inning."
The performance against Tupelo put Vinson third for career strikeouts in school history with 287. That's even with them losing last season (due to coronavirus). 
"We definitely think she'll definitely be number one before she graduates," Hilton said.
Vinson said she's been pitching fastpitch since about age 10, but added that she started playing softball as a third baseman.
"At one tournament I was messing around like I was a pitcher, and they had me start pitching," Vinson said.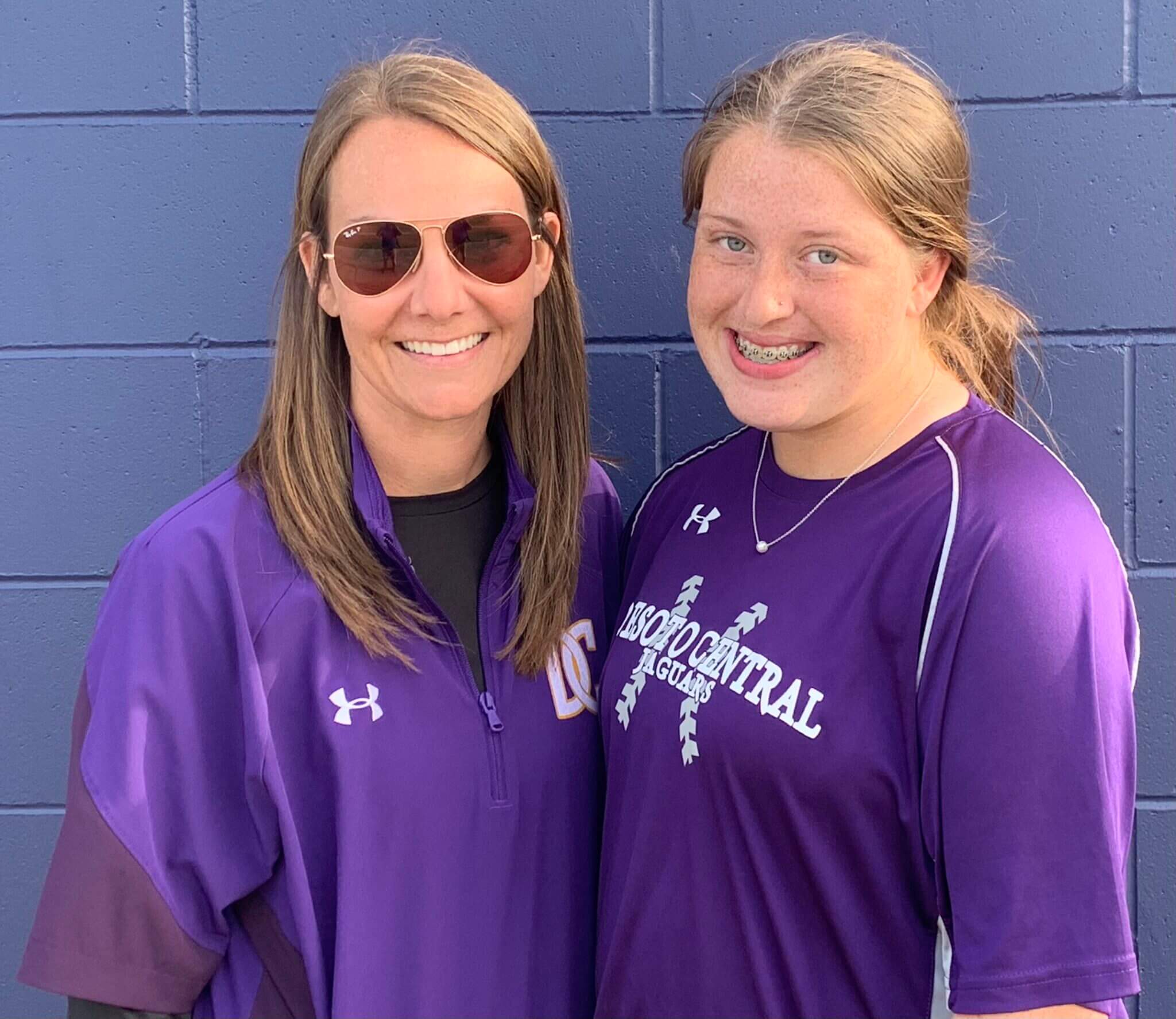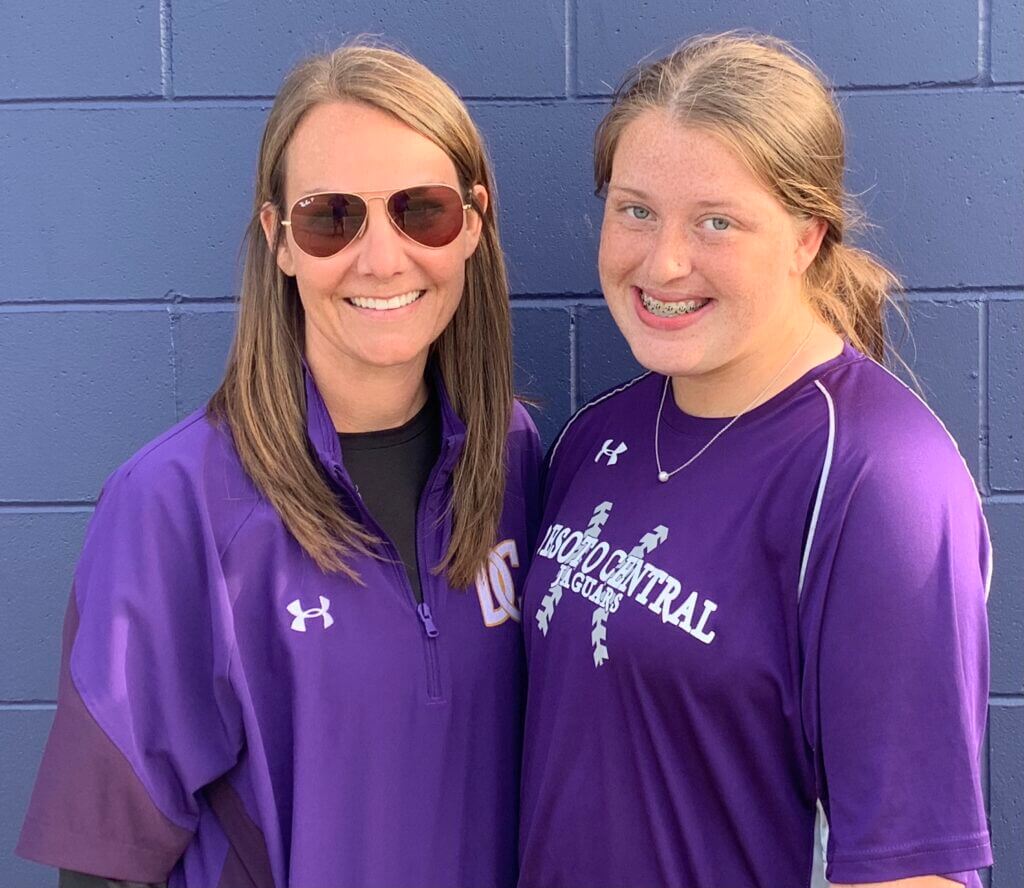 Hilton this spring took over a team that had won two previous state championships in MHSAA 6A under Phyllis Hicks in 2018 and 2019. Hilton knew she had big shoes to fill.
"With the girls prior to me getting here, they knew what their expectations were and I came in and I haven't really tried to change a lot this year because I wanted to see what she (Hicks) had in place," Hilton said. "Just about everything she had worked for her and works for me. I'm trying to keep the traditions and expectations going."
Vinson's 18-strikeout performance brought back reminders of a college pitcher, Hope Trautwein of the University of North Texas, who threw a seven-inning perfect game against Arkansas-Pine Bluff where she struck out every batter just two days prior to Vinson's perfection, on April 11.
The NCAA said Trautwein is the first pitcher in NCAA Division I softball history to strike out every batter in a seven-inning perfect game. It was also the first perfect game in school history.
Vinson's perfection is not the only perfectly thrown game in DeSoto County high schools this spring, however.
Just up Getwell Road at Northpoint Christian School, Kennedy Brown tossed a perfect game on Friday, April 16, in a 19-0 victory over First Assembly Christian School of Cordova, Tennessee.
The win was a perfect game despite being called by the run rule after just three innings, since Brown set down every batter she faced. The Lady Trojans backed up Brown's pitching with 17 hits.