Thursday sports: Northpoint basketball races past Maccabees
Photo: Northpoint Christian's Dean Patterson (22) of Northpoint Christian powers up a shot against a pair of Margolin Hebrew Academy defenders Thursday night. (Bob Bakken/desotocountynews.com)
Northpoint Christian's basketball teams stepped out of district play for a pair of home victories against Margolin Hebrew Academy Thursday night. The Northpoint boys beat the Maccabees 64-26 after the Lady Trojans claimed a 55-15 victory.
NORTHPOINT BOYS 64, MARGOLIN HEBREW 26: Standout Christian Gilliland set the pace once again for Northpoint, scoring 24 first half points on his way to a 30-point night.
Gilliland was on target for more, but after successive dunks in the third quarter were tagged as technical fouls for hanging on the rim, Gilliland's night was over with a game ejection.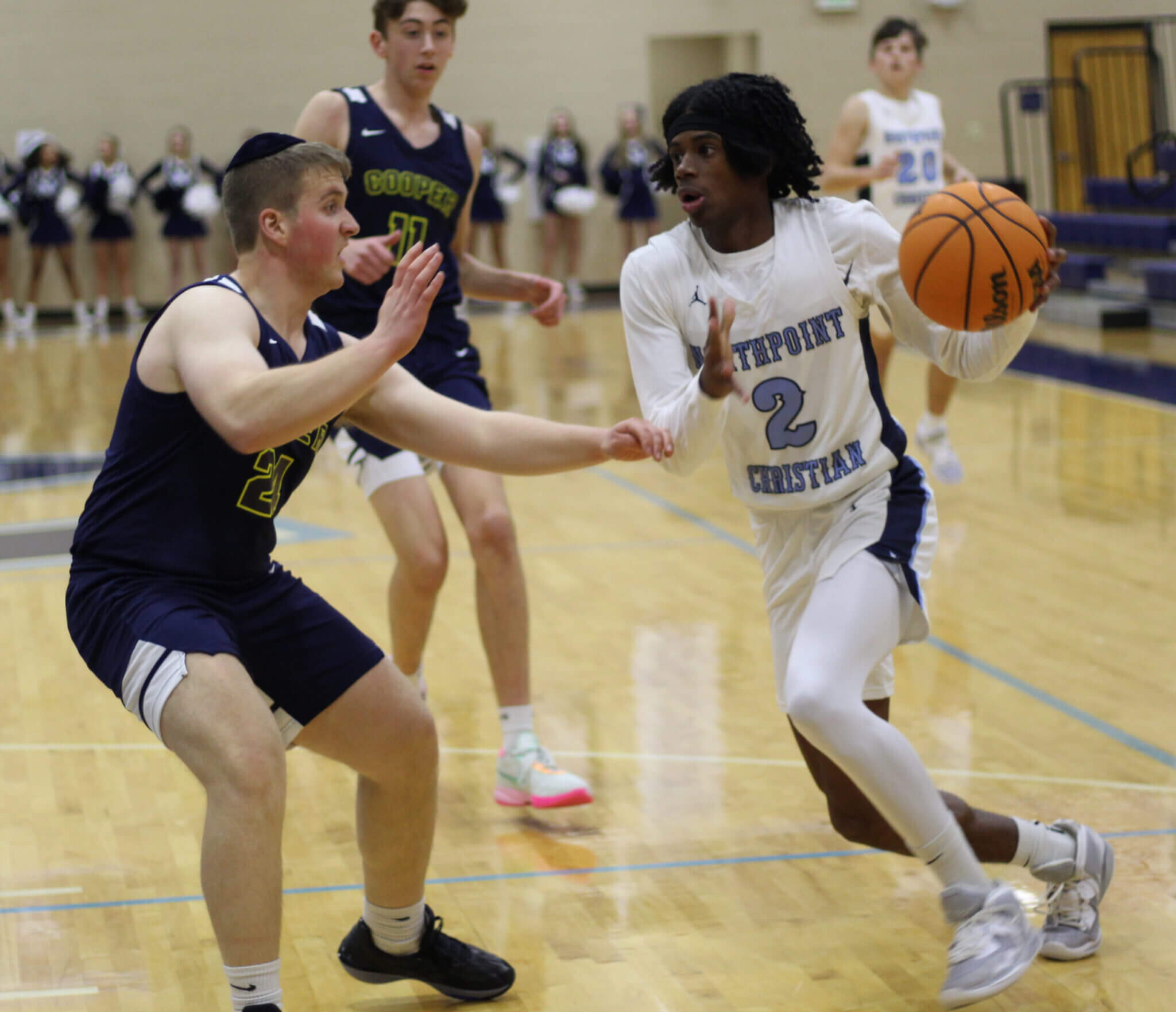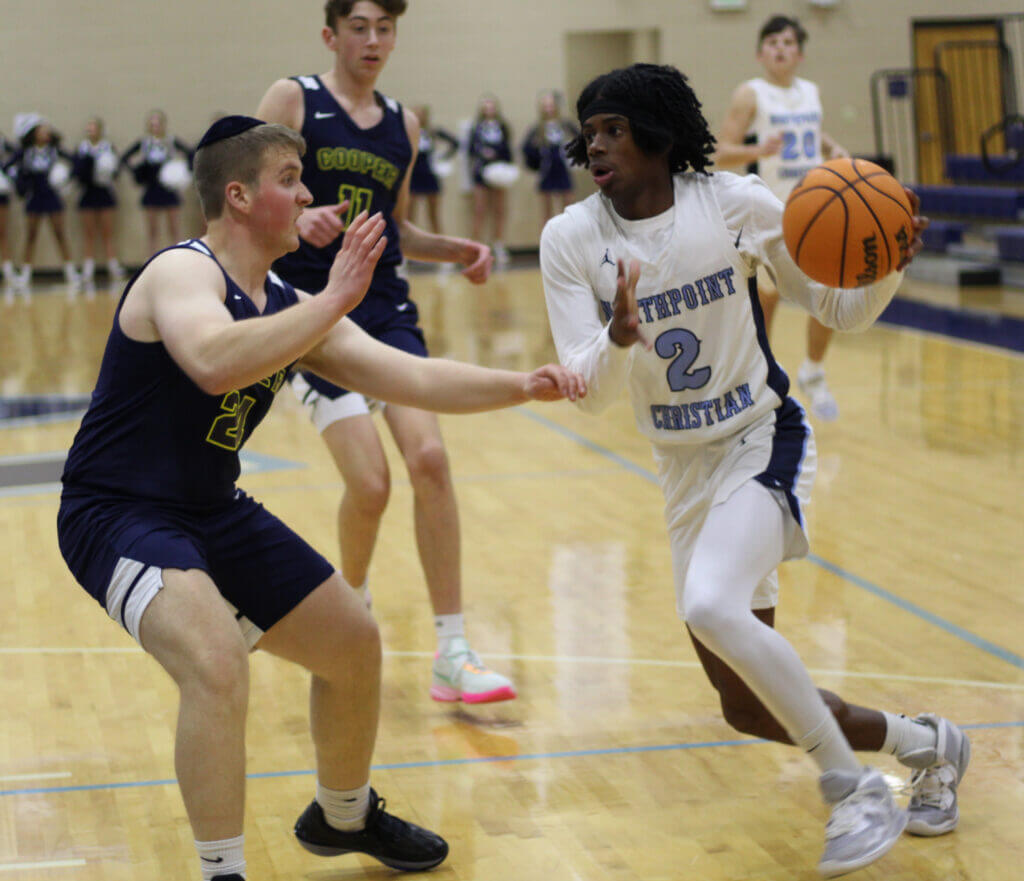 Until that point, there were few answers for Gilliland from Margolin Hebrew, with Gilliland scoring 14 of the Trojans' 19 points in the first quarter and 10 of Northpoint's 14 points in the second quarter. He scored six points in the third quarter until the game ejection.
Transfer Ayden Kelley supported Gilliland with 15 points, nine of which were in the third quarter.
Margolin's leading scorer was D.R. Wogan with 11 points. Northpoint led 19-2 after one quarter, 33-17 at halftime and 56-23 after the third quarter of play. With the 33 point lead, the fourth quarter was played with the running clock.
Northpoint travels to Lafayette in Oxford to play Grenada in its next game Saturday, but Gilliland may not be available because of the game ejection.
NORTHPOINT GIRLS 55, MARGOLIN HEBREW 15: Nailah Herrera and Lillie Milligan again led the Lady Trojans' offense in the easy victory. Both scored 14 points for Northpoint, which scored the first 18 points of the game before the Maccabees could answer. Both Herrera and Milligan scored eight points in the opening minutes of the game. Davie Ann Stinson took over in the second quarter as she scored five of Northpoint's 14 second-quarter markers.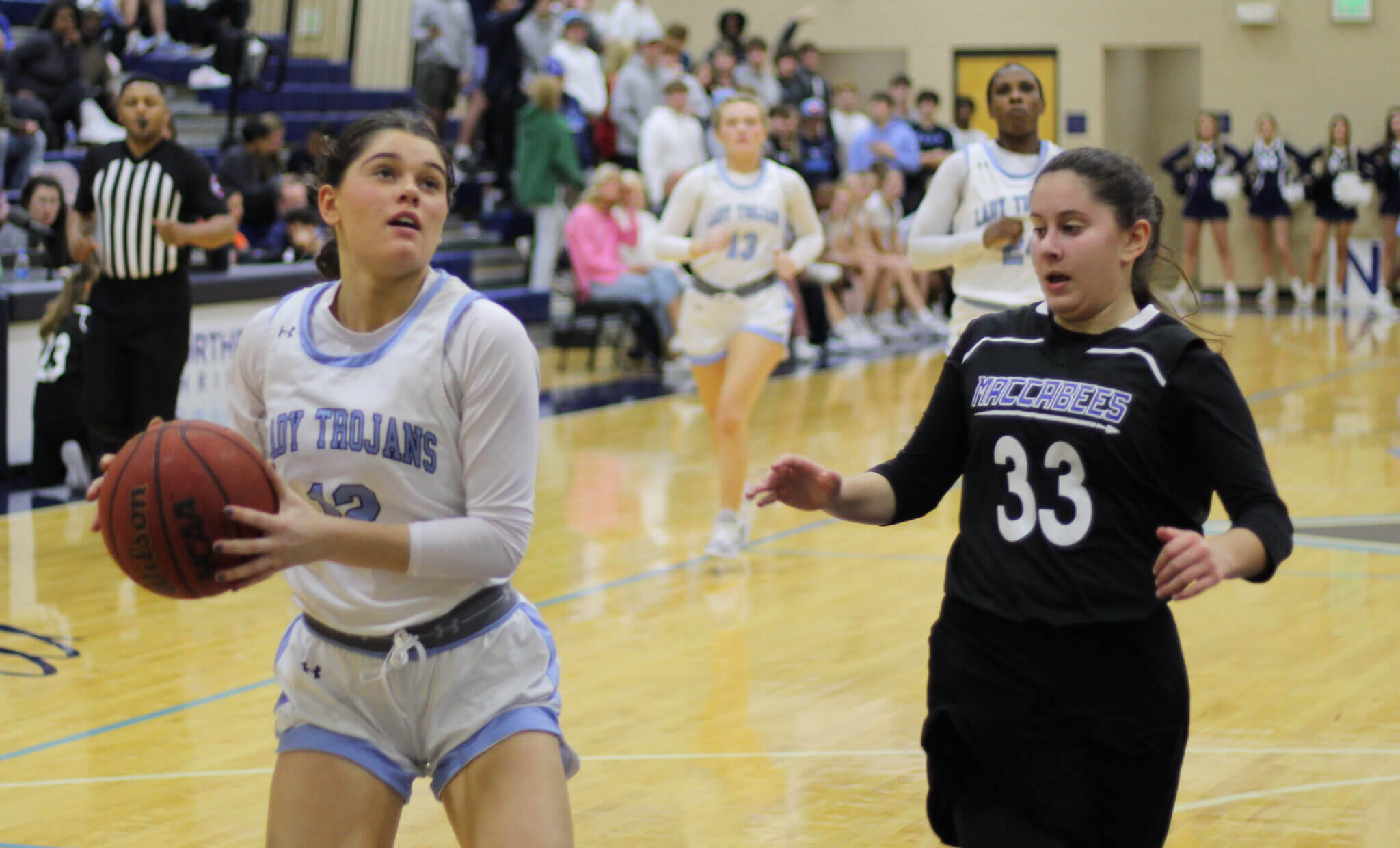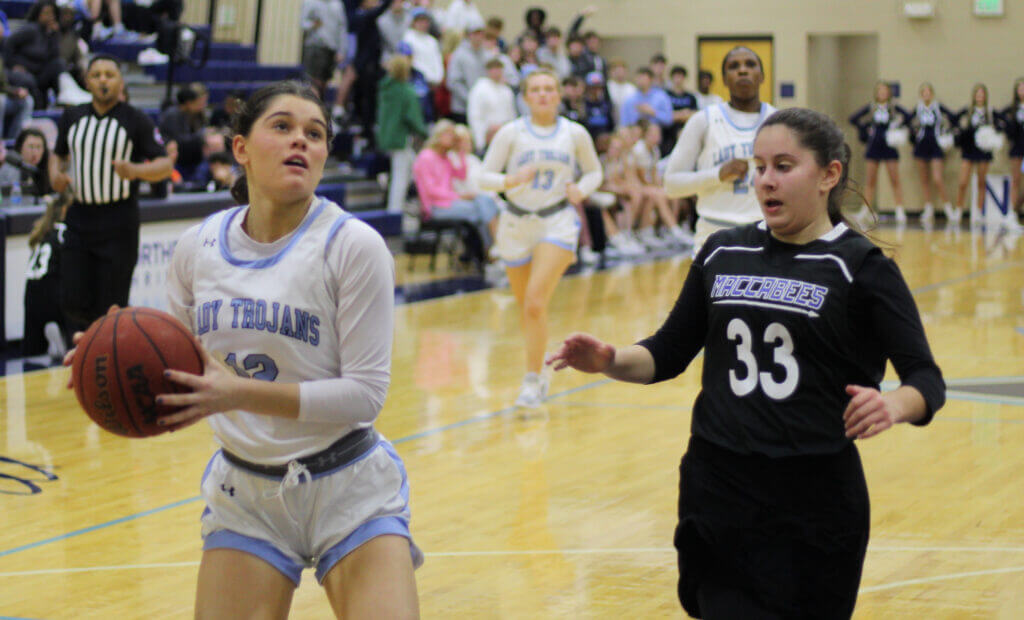 Northpoint shutout Margolin Hebrew 19-0 in the third quarter, as Herrera and Milligan made impressions in the scorebook. Milligan netted six points, Herrera and Stinson added four each as the Lady Trojans took a 51-15 edge going into the fourth quarter, playing with a running clock because of the large lead.
Sarah Kahane led Margolin Hebrew in scoring with five points, all coming in the first half.
Here's Thursday night's DeSoto County scoreboard:
Thursday, Jan. 5
Prep boys basketball
Northpoint Christian 64, Margolin Hebrew Academy 26

Northpoint: Christian Gilliland 30, Ayden Kelley 15
Prep girls basketball
Northpoint Christian 55, Margolin Hebrew Academy 15

Northpoint: Nailah Herrera 14, Lillie Milligan 14
Prep boys soccer
Horn Lake at South Panola
DeSoto Central 5, Lake Cormorant 2
Prep girls soccer
Horn Lake at South Panola
DeSoto Central 9, Lake Cormorant 0
Prep wrestling
Double dual meet at Lewisburg

Saltillo 58, Center Hill 19
Lewisburg 66, Saltillo 18
Center Hill 39, Lewisburg 39 (Lewisburg wins on forfeit loss technicality tiebreaker)
JUCO men's basketball
East Mississippi 93, Northwest 75
JUCO women's basketball
Northwest 76, East Mississippi 62

Northwest: Marian Jenkins 17, Kae'la MItchell 13