Thursday sports: Jaguar boys diffuse Grenada Chargers
Grenada basketball teams invaded the Shan Whiteside Memorial Gymnasium at DeSoto Central Thursday night to take on the Jaguars and Lady Jags in high school basketball.
The home team Jaguars defeated the visiting Chargers 65-54 in the finale after Grenada rallied for a 34-32 win in the girls game.
DeSoto Central took a 17-8 lead after one quarter in the boys game and led 27-19 at halftime. The Jaguars held a nine-point lead at 52-43 after three going into the final quarter.
"I'm proud of our fight and proud that we fought back and understand some things to do what it takes to get a win," said DeSoto Central coach Blake Orman after the win. The Jags had built as big as a 15-point lead early on, only to see it become a five-point bulge as the Chargers made a comeback. "I'm glad we're getting some teachable moments like this in a win because it's more fun to watch film and fix things that allowed us to climb back into the game."
K.J. Patrick and Josh Jackson led DeSoto Central with 17 points each on the night. Jackson's points included a trio of three-point treys in the first quarter. Kelton Jones of Grenada had game-high honors for the night with 21 points.
In the girls' game, DeSoto Central led for much of the contest but Grenada was able to climb back and take the lead late. The Lady Jags actually had a 27-21 lead after three going into the fourth quarter.
The lead was 9-7 DeSoto Central in the defensive duel after one period, but Grenada tied the contest at 16-16 at halftime.
Reagan Dale led DeSoto Central with 10 points and Londen Armstrong scored nine. Armstrong had a chance to send the game into overtime as she was fouled just as the final buzzer sounded. But Armstrong failed to score on the two free throws she was awarded to allow Grenada to win the game.
Sophomore Carlei Brown led Grenada with 17 points.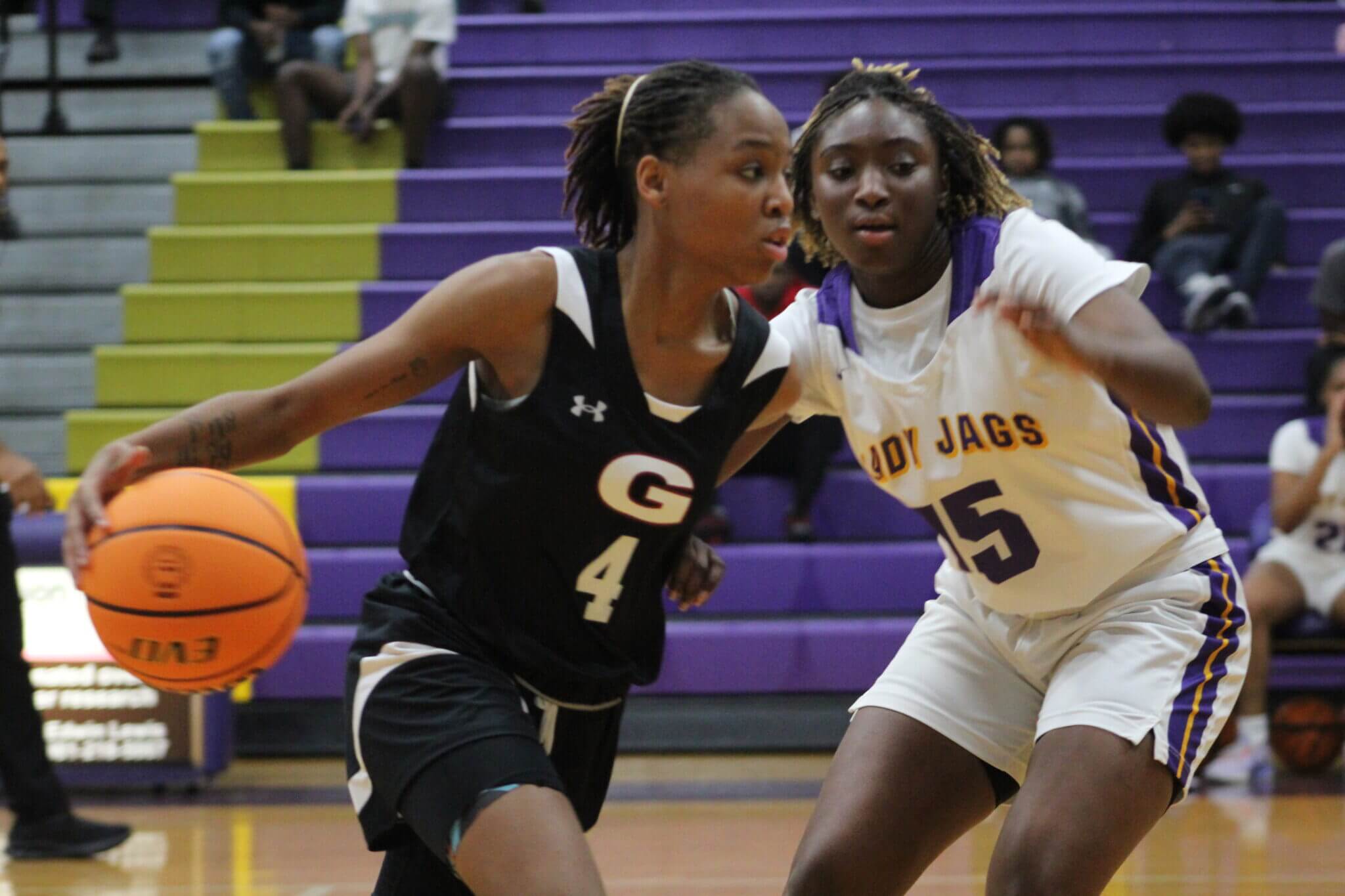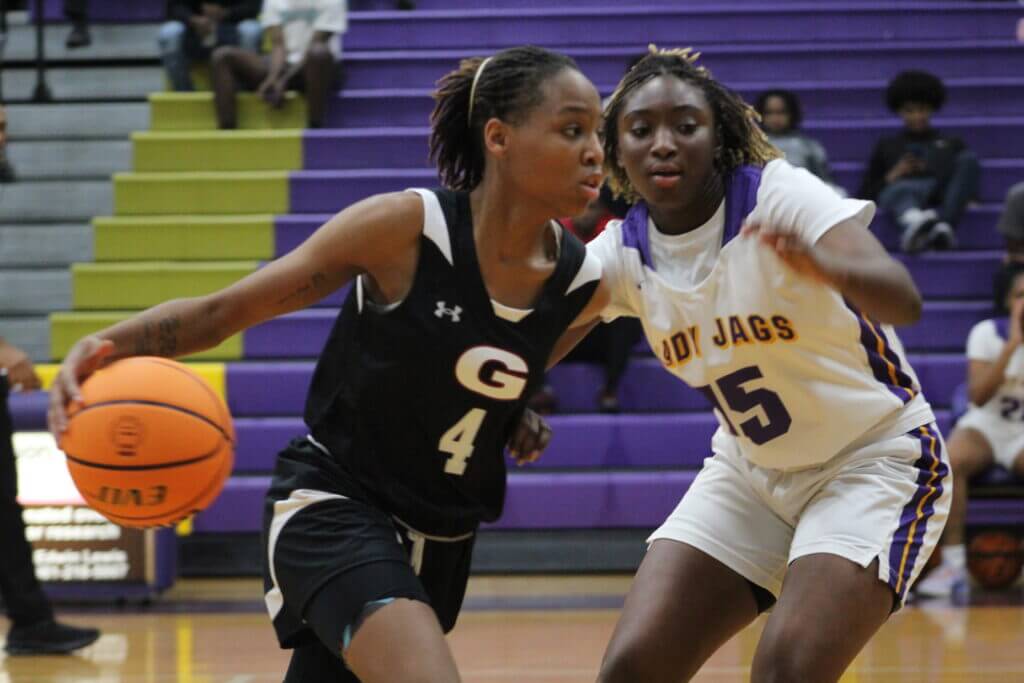 Thursday, Nov. 16
Prep boys basketball
Northpoint Christian 68, Fayette Academy 32
DeSoto Central 65, Grenada 54
Lewisburg 60, Holly Springs 47
Hernando 59, Independence 50
Prep girls basketball
Northpoint Christian 57, Fayette Academy 30
Grenada 34, DeSoto Central 32
Lewisburg 68, Holly Springs 19
Independence 60, Hernando 34 (Franziska Kelly led Hernando scoring with 18 points.)
Prep boys soccer
Starkville 6, DeSoto Central 1
Lewisburg 3, Center Hill 1
Southaven 2, Olive Branch 0
Hernando 3, Tupelo 1
Starkville 6, DeSoto Central 1
Lafayette (Oxford) 7, Lake Cormorant 1
Prep girls soccer
DeSoto Central 0, Starkville 0
Lewisburg 7, Center Hill 0
Olive Branch 3, Southaven 1
Lafayette (Oxford) 8, Lake Cormorant 1
Tupelo 4, Hernando 2 (Riley Jackson and Loxley Boyles scored goals for Hernando.)
DeSoto Central 0, Starkville 0 (draw)
JUCO men's basketball
Coahoma CC 84, Northwest CC 73
JUCO women's basketball
Northwest CC 74, ASU-Mid-South 36 (Northwest off to 6-0 start)
SPORTS ETC.: More signings were announced on Thursday as Addy Egner from Center Hill signed a letter to attend Jones College for volleyball next season.
Center Hill golfer Reese McNeer signed to play golf at East Mississippi Community College next season.
Thirteen Lewisburg baseball players signed for various colleges on Thursday, all part of last season's MHSAA 6A state championship team. (See separate story)
Northpoint Christian School quarterback Jack Patterson will play one more high school football game before the senior signal caller heads off to college. Patterson will quarterback the Blue team in the annual AutoZone Liberty Bowl High School All-Star Game, when it is played Saturday, Dec. 9 at Memphis University School.