Special Olympics powerlifter is "golden"
Photo: The four gold medals Seth Slocum won at the Special Olympics USA Games, held in June at Orlando, Florida. (Bob Bakken/DeSoto County Sports)
In the world of powerlifting, you can call Southaven's Seth Slocum the "gold standard." That's gold times four, by the way.
It's hard to argue, because the senior-to-be at Mississippi State overpowered the competition at the recent Special Olympics USA Games in Orlando, Florida.
Slocum, one of 10 Special Olympics athletes from DeSoto County and part of Team Mississippi, won all three events he competed in and with it took the all-around title in his division.
Seth participated in three events: the bench press, back squat, and deadlift. He qualified for the USA Games at a state event in Hattiesburg.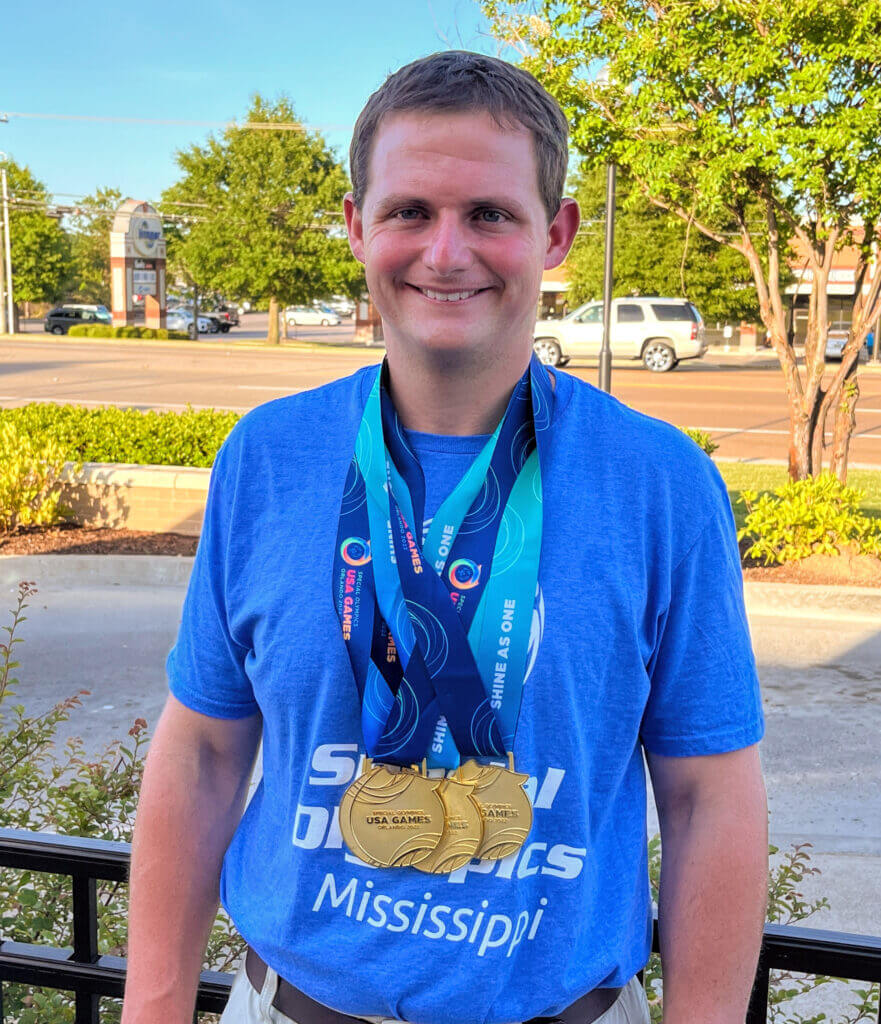 Lifting weights and being active in sports is something Seth, son of Les and Trina Slocum, has done for much of his life. He has been a powerlifter since his sophomore year at DeSoto Central High School.
"One of my oldest brothers got me involved in sports when I was eight or nine years old," Slocum said. "In high school I did unified flag football and basketball for the Special Olympics and softball. I swam and bowled."
Seth studies at Mississippi State in the school's ACCESS program, MSU ACCESS is a program for students with intellectual or developmental disabilities. With this 100 percent inclusive program, students are provided an opportunity to successfully transition into higher education. In 2017, ACCESS became Mississippi's only federally approved Comprehensive Transition Post-Secondary (CTP) program.
At Mississippi State, Seth has also been involved in unified flag football. Trina said Seth had to make a decision about where to compete at the USA Games because the Mississippi State flag football team also qualified to go to Orlando.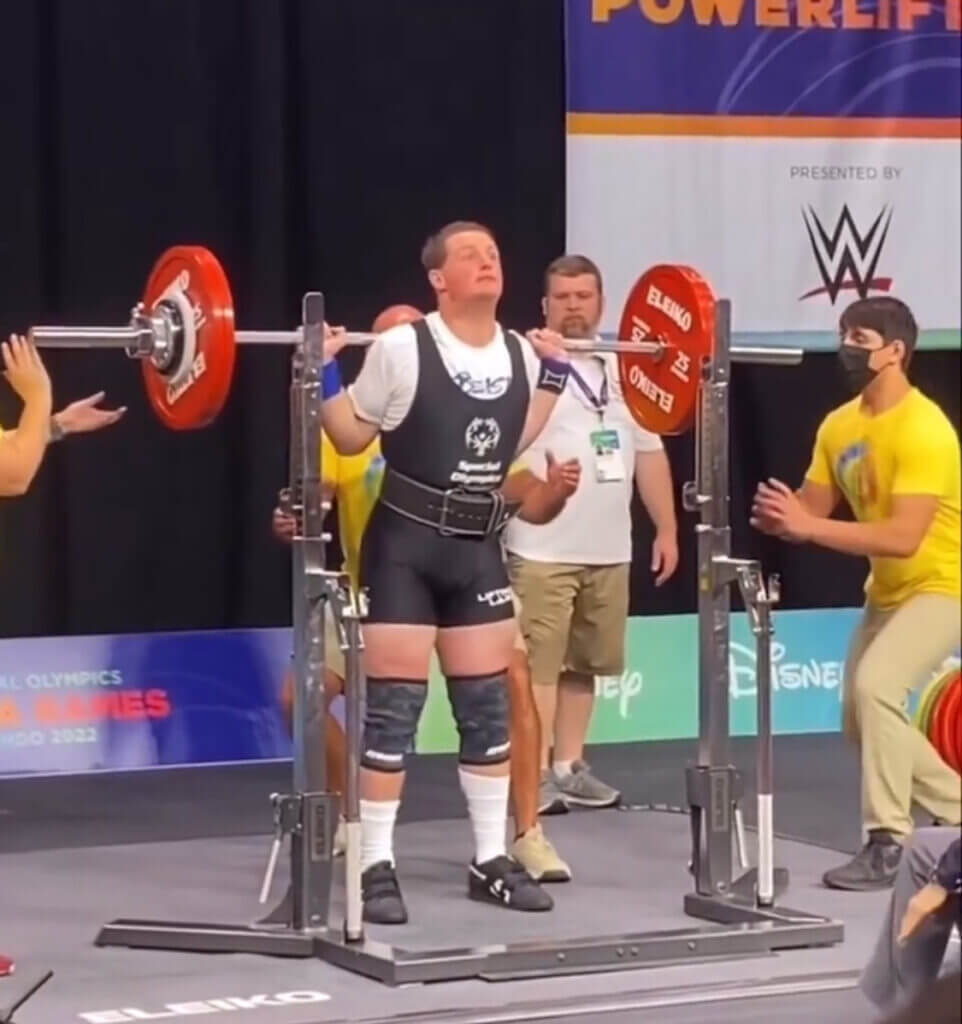 "He plays at Mississippi State and he actually got a bid with the Mississippi State flag football team to Orlando because they were there," Trina said. He had to pick because you can't compete in two sports. He chose powerlifting."
Seth also plays unified kickball and basketball at Starkville, in addition to the flag football team.
But powerlifting is what Seth has committed to, continually working out 3-4 days a week. At Mississippi State, he'll train at the school's Sanderson Center, either with friends or by himself. Back home, Seth will train with other Special Olympians at Horn Lake High School or elsewhere under the direction of Jimmy and Hunter Dunlap.
"Jimmy Dunlap and Hunter Dunlap are so good about and devote so much time," said Trina Slocum. "They don't have children in the Special Olympics, they just have hearts of gold. They really motivate the boys, they're really good about conditioning the boys."
Training sessions for the Mississippi powerlifters were also held in south Mississippi with a coach ahead of the USA Games.
At Orlando, Seth won the deadlift with 430 pounds, the back squat with 336 pounds, and won the bench press with a lift of 215 pounds. Taking his spot on the award stand was quite a moment, Seth said. 
"It's great (being on the medal stand)," Seth said. "Thumbs up, smiling. I felt good."
Competition was done at the ESPN Wide World of Sports for powerlifting but away from the competition, Seth was able to take in other activities.
"I met Tim Tebow. He said, 'hey, nice to meet you' and I got a picture of him," Seth said. "I went to the Animal Kingdom and it was good. We stayed in the hotels at Disney and ate lunch, dinner and breakfast there."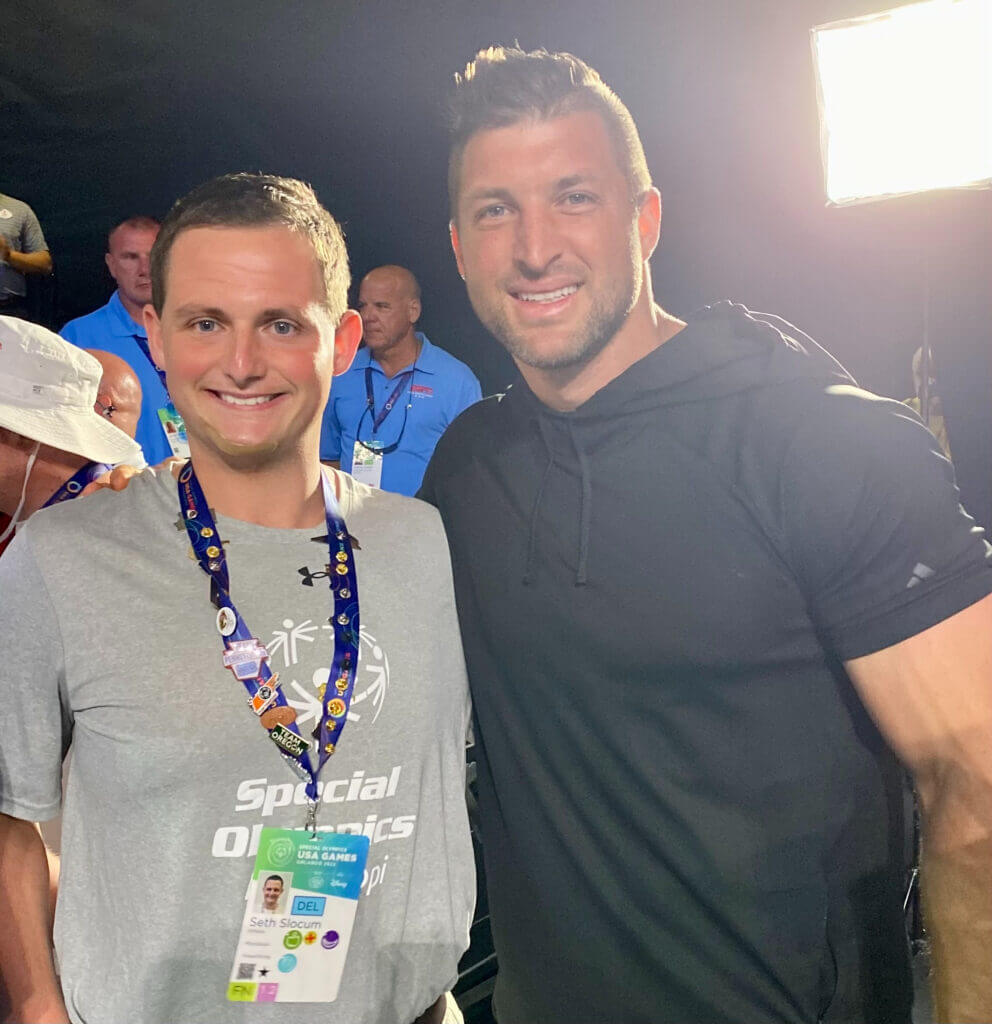 The USA Games were also televised and Trina said the commentators made several positive comments about Seth's form and powerlifting.  The day of the competition Seth got texts of support from fellow DeSoto Central alums, including Austin Riley of the Atlanta Braves.
Now, Seth awaits to see if he'll be invited to the World Games next year but will be in Minnesota in four years when the next USA Games takes place. This year's results have qualified him for the next USA Games.