Saturday sports: Hernando completes softball sweep of Center Hill
Photo: Hernando's Olivia Higgenbotham (left) stands at third base as the Center Hill third baseman readies for a possible play in Saturday's MHSAA 6A softball playoff game. (Bob Bakken/desotocountynews.com)
Hernando has moved into the second round of the MHSAA 6A softball playoffs, completing a two-game series sweep of Center Hill with a 17-0, five-inning game two victory Saturday afternoon at Center Hill.  
With the series win, the Lady Tigers now meet Germantown (Madison) in a best-of-three series, at this time scheduled to start Friday at Germantown and then move to Hernando for game two on Saturday. If needed, a deciding game three would go back to Germantown.
Saturday afternoon at Center Hill, Hernando used a two-run first inning and a single run in the third inning to take a 3-0 lead on the Lady Mustangs.
But the bats came out strong in the fourth inning, as homers by Jayla Sites, Callie Desmond, and Katelyn Kirkpatrick helped fashion a 10-run frame for a 13-0 lead. Three more runs in the fifth would end the game on the run rule when Center Hill failed to score in their half of the inning.
Hernando coach Nicki Whitten used three pitchers in Saturday's victory and they held Center Hill to just one hit, a double by Mackenzie Cobb.
"The pitchers threw really well, all three of them looked pretty good," Whitten said. "Defense made plays behind the pitchers, so I'm proud of them."
Haylee Jackson started for the Lady Tigers and struck out one in two innings. Kaitlyn Gentry pitched two innings and fanned two, followed by Christina Jeter finishing up and striking out two in one inning of work.
Olivia Higgenbotham scored three times, as did Kirkpatrick. Higgenbotham and Hayden Hodge earned three hits each among a 15-hit attack, with two of Higgenbotham's safeties coming by way of doubles.  Desmond, Hodge, Kirkpatrick and Sites each drove in three runs.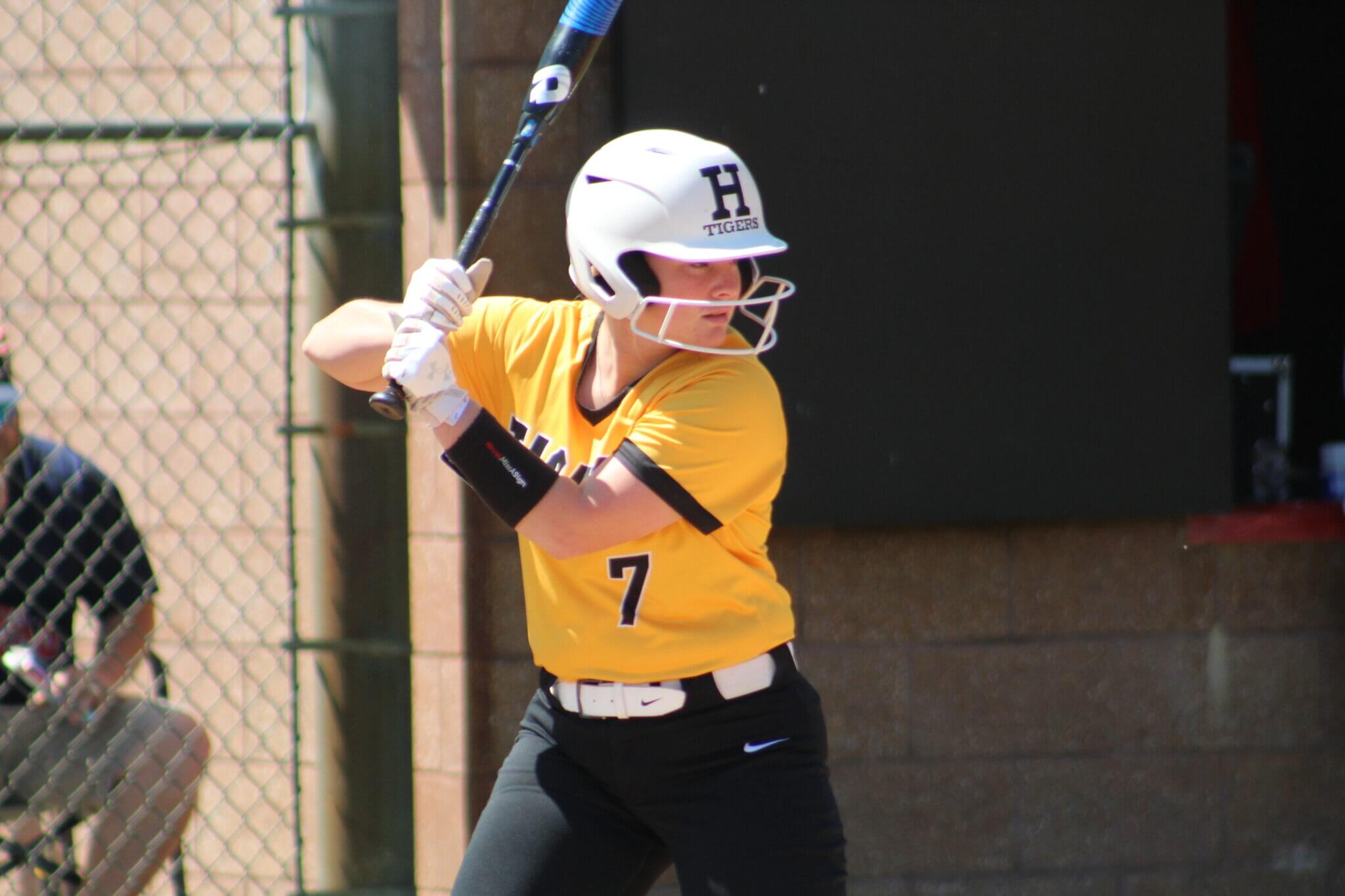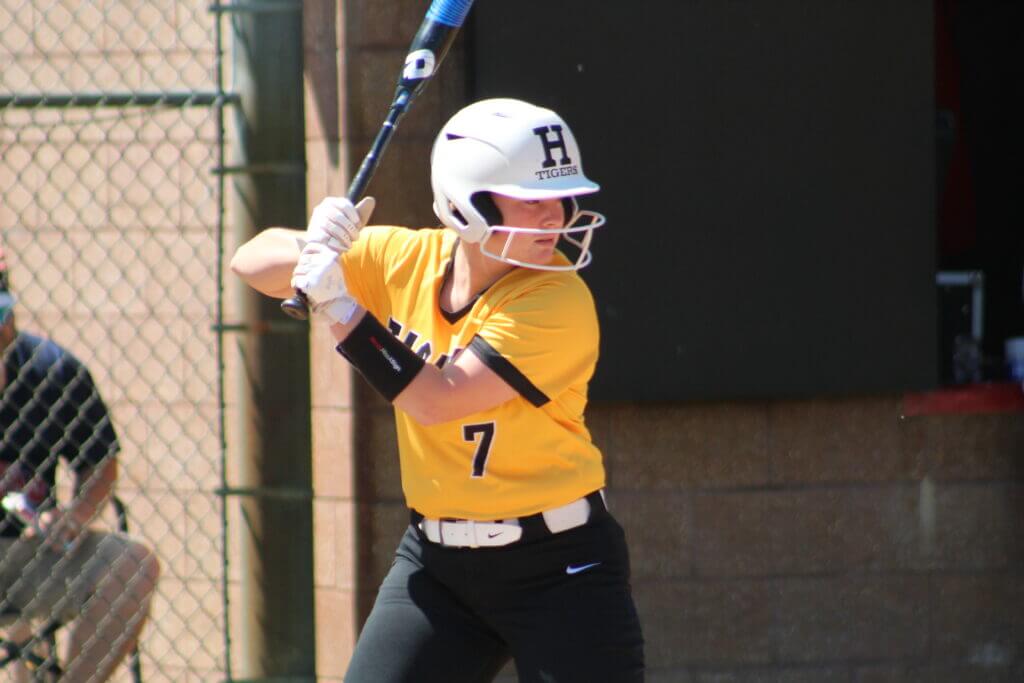 Avery Taylor, one of two seniors on the young Hernando squad, scored twice in three at bats on Saturday. Taylor got a base hit in the victory.  
"I made solid contact and that's all that matters," said Taylor, who has played varsity softball for Hernando since the seventh grade. "Every year you always have your ups and downs, but every year we have the leaders on this team step up. The talent is there and we have the potential to go really far."
Trinity Garvin took the loss in the circle for Center Hill, allowing all three homers among the 12 hits she gave up in 3.1 innings in the circle and allowed 12 runs to score.  
The Hernando advance leaves four DeSoto County 6A teams remaining in the softball playoffs. Southaven hosts Lewisburg Monday for game two of their best-of-three first round series with Lewisburg holding a 1-0 lead. DeSoto Central, as Region 2-6A champion, awaits the Madison Central-Grenada series winner in a series set to start Friday, April 28.
Madison Central on Saturday took a 16-1 victory over Grenada for a 1-0 series lead with game two scheduled for Monday at Grenada.
In Class 5A, Ridgeland and Lake Cormorant were to play game two of their series on Saturday at Lake Cormorant, but no score was reported. Ridgeland held a 1-0 lead in that series.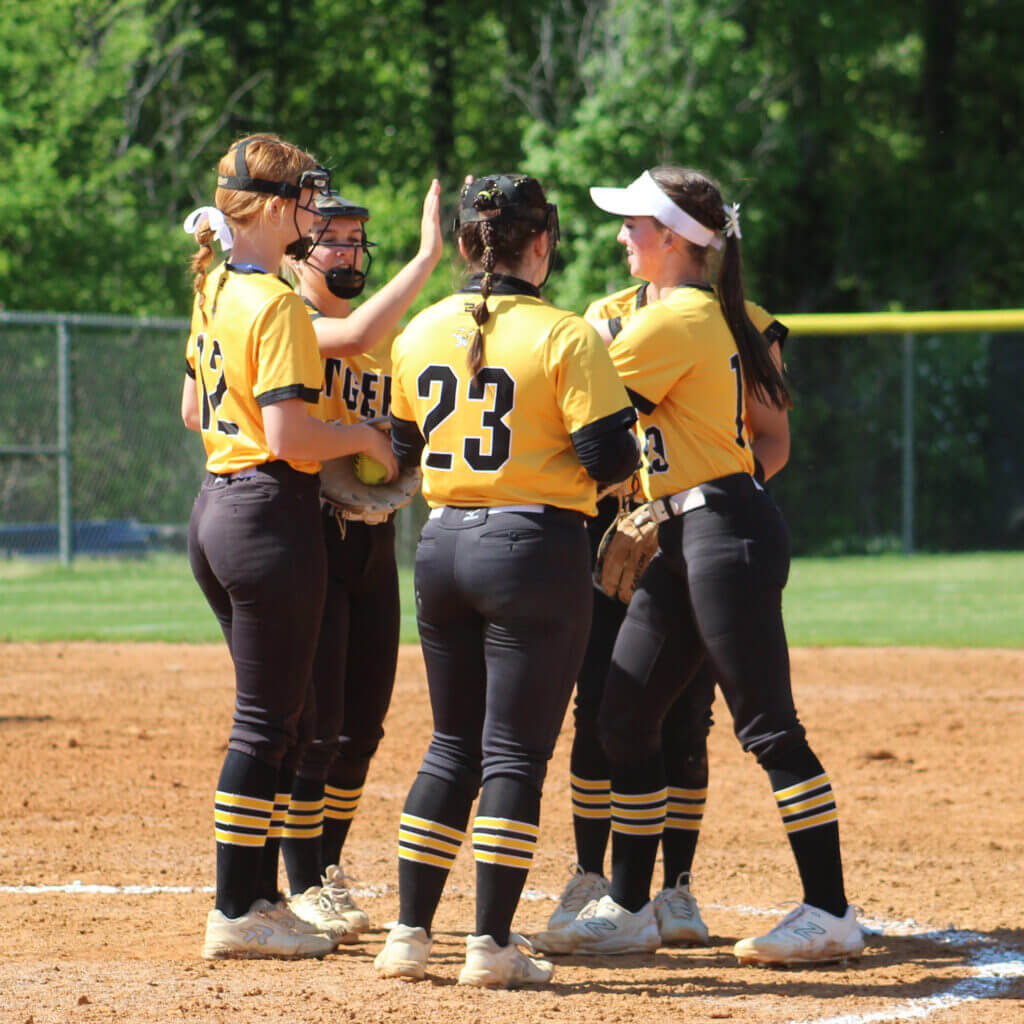 Here is the DeSoto County Saturday scoreboard:
Saturday, April 22
Prep softball
MHSAA 6A playoffs – first round, best of three
Hernando 17, Center Hill 0 (5 innings) (Hernando wins series 2-0)
MHSAA 5A playoffs – first round, best of three
Ridgeland at Lake Cormorant – (Ridgeland lead 1-0)
JUCO baseball
Mississippi Gulf Coast 8, Northwest 6
Mississippi Gulf Coast 8, Northwest 7