Roundup: Northpoint wins in volleyball, soccer
Photo: Hernando's Cristen Cleveland leaps for a volley against Northpoint Christian. (Bob Bakken/DeSoto County Sports)
THE VITAL STATISTICS…
Prep volleyball scores
Northpoint Christian 3, Hernando 1 (25-20, 25-16, 21-25, 25-8)
Collierville, Tenn. 3, DeSoto Central 1 (25-19, 25-22, 22-25, 25-18)
Lewisburg 3, Bartlett, Tenn. 0 (25-23, 25-7, 25-23)
Center Hill 3, Olive Branch 0 (25-16, 25-11, 25-16)
Lake Cormorant 3, Saltillo 1 (25-22, 25-18, 21-25, 25-10)
Prep girls soccer
Northpoint Christian 8, Collegiate School of Memphis 0
NORTHPOINT VOLLEYBALL BOUNCES HERNANDO
The Northpoint Christian School girls' volleyball team finished its regular season Tuesday night with an impressive 3-1 victory over the Lady Tigers at Hernando. Set scores for the Lady Trojans were 25-20, 25-16, 21-25, 25-8.
It was a good way for coach Kim Robinson's squad to enter the postseason as district champions and have a first-round bye. Northpoint will host its first playoff match on Monday.
But Tuesday night was about challenging a DeSoto County MHSAA 6A squad in Hernando, a team that also appears to be headed into the postseason.
In the first set, Hernando moved out to an 11-8 lead and had Northpoint call a timeout after the Lady Tigers had scored four of the previous five points leading up to the Lady Trojan stoppage.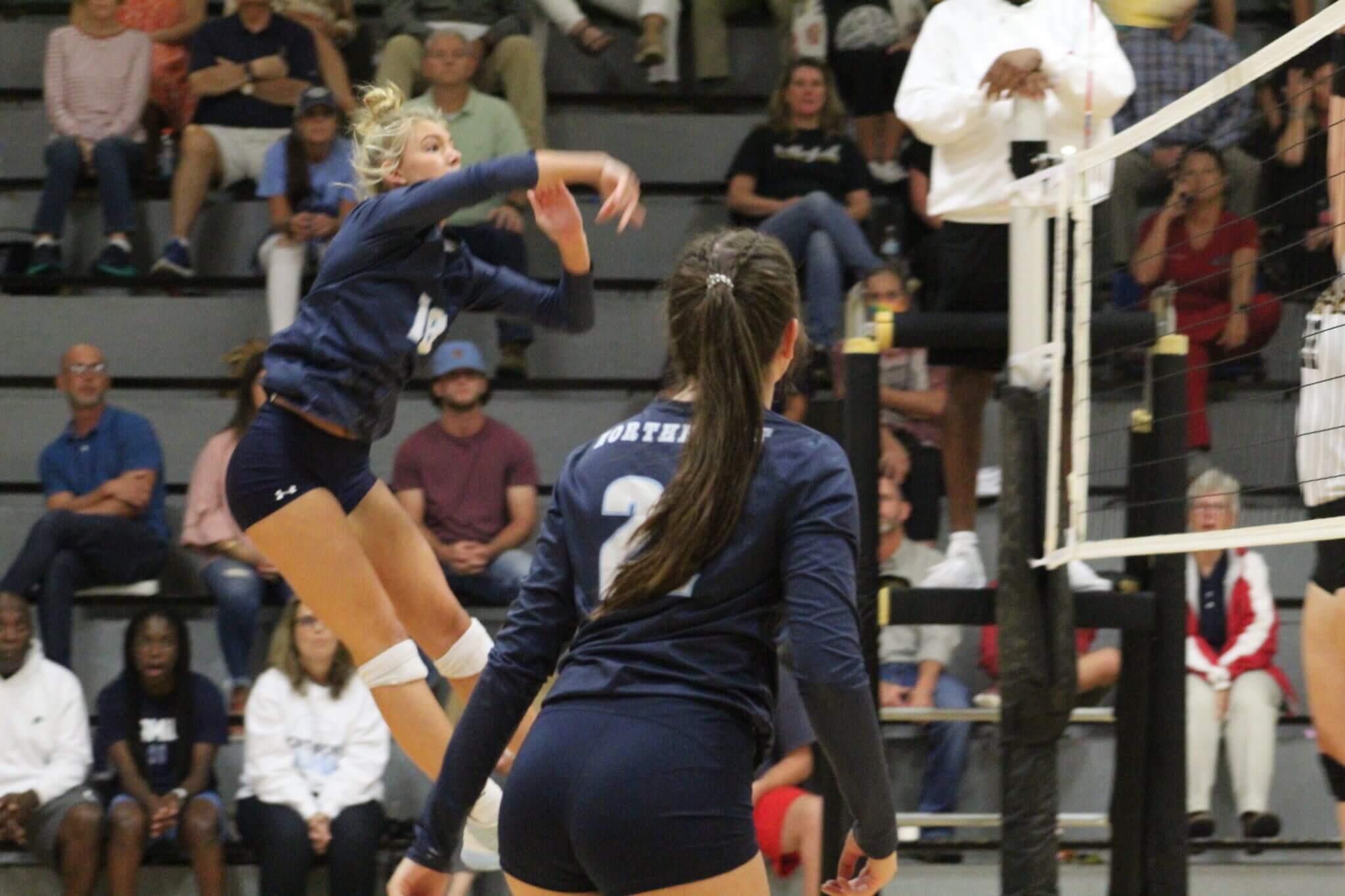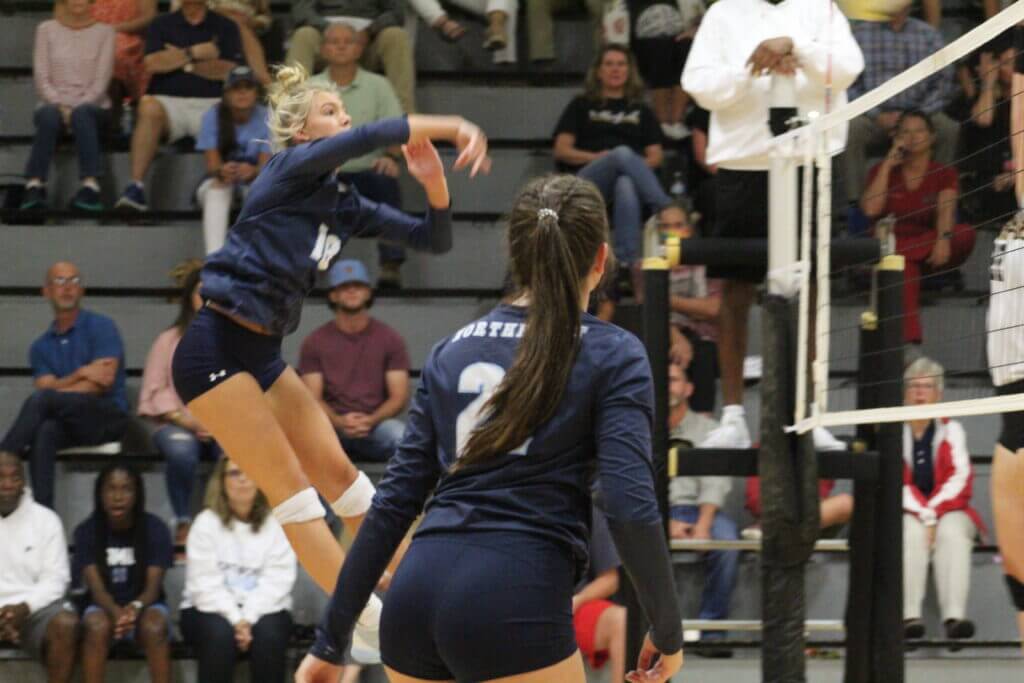 A Hernando point off a block moved their set lead to 17-13, but the Lady Trojans started a comeback from there.
When a Hernando volley found the net, Northpoint tied the set at 19-19 and the visitors continued to score four more points. Brylee Faith Cherry's two consecutive kills got Northpoint within one point of winning the set at 24-19 in front of the final 25-20 set win for the Lady Trojans.
Northpoint roared out strong in the second set, taking a 15-5 lead to force a Hernando timeout. The Lady Trojans scored six of the next 10 points to take a 21-10 lead, but that's when coach Jayme Vinson's Lady Tigers started a rally.
Hernando scored three of the next four points to get within 22-13 Northpoint, but when a volley was not returned by the Lady Tigers to make the set score 24-14, the Lady Trojans were able to put together the 25-16 set win.
It was Hernando that got it going in the third set and had a 17-11 lead, which Northpoint cut down to 17-13 and 18-14 with a Lady Trojans sideout.
A kill by Hassie Claire Thurman and a drop shot that found the Hernando floor by Sophie Bauer got the Lady Trojans within 19-18 Hernando and the Lady Tigers were able to hold on for the 25-21 set win.
But Northpoint took charge of the fourth and final set. After a 5-5 tie early on, a kill by Cherry put the Lady Trojans ahead 10-6. Another kill by Cherry put Northpoint ahead 16-7 and five more points by the Lady Trojans jumped the margin to 21-7 before Hernando was able to get a sideout.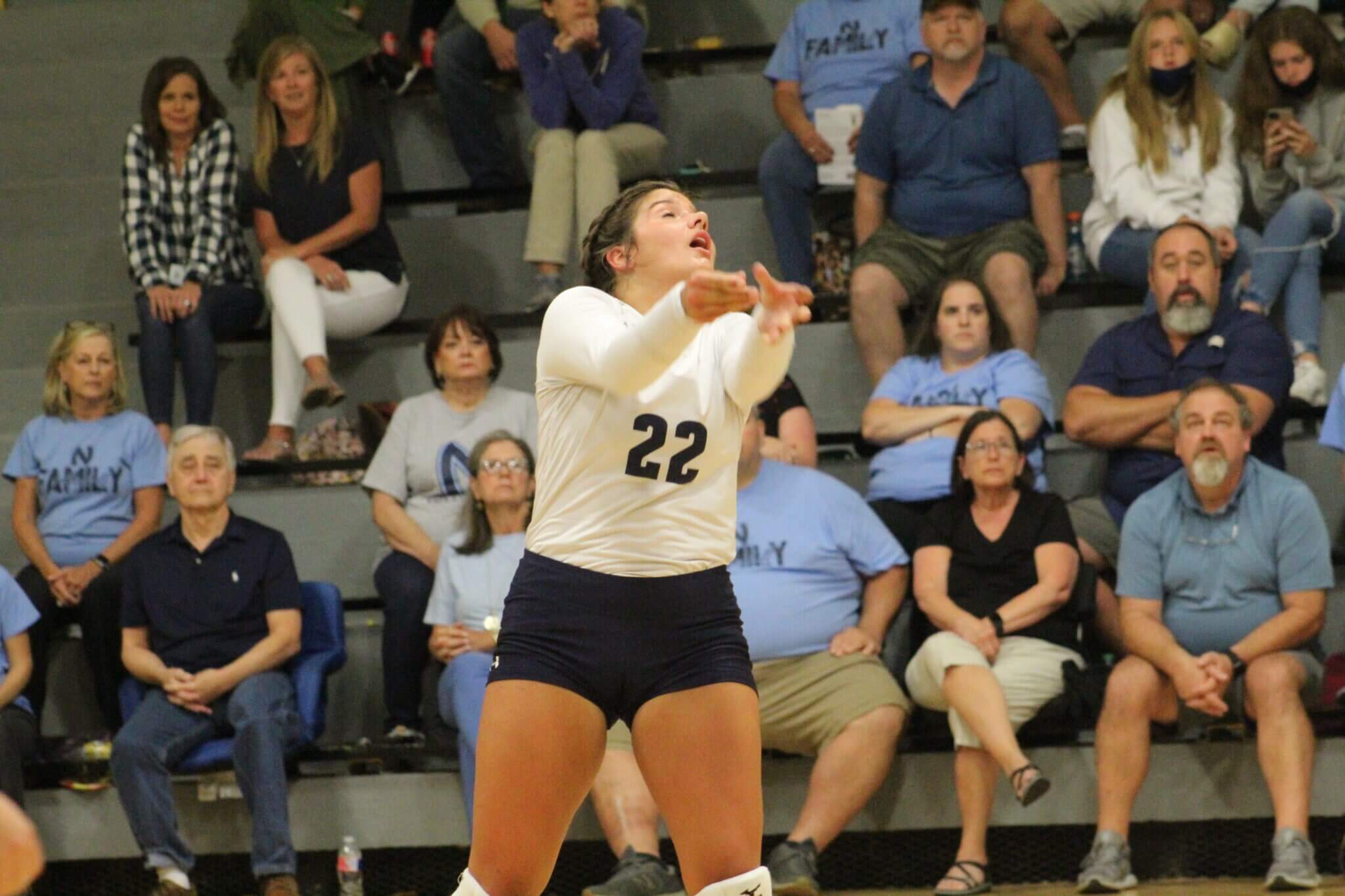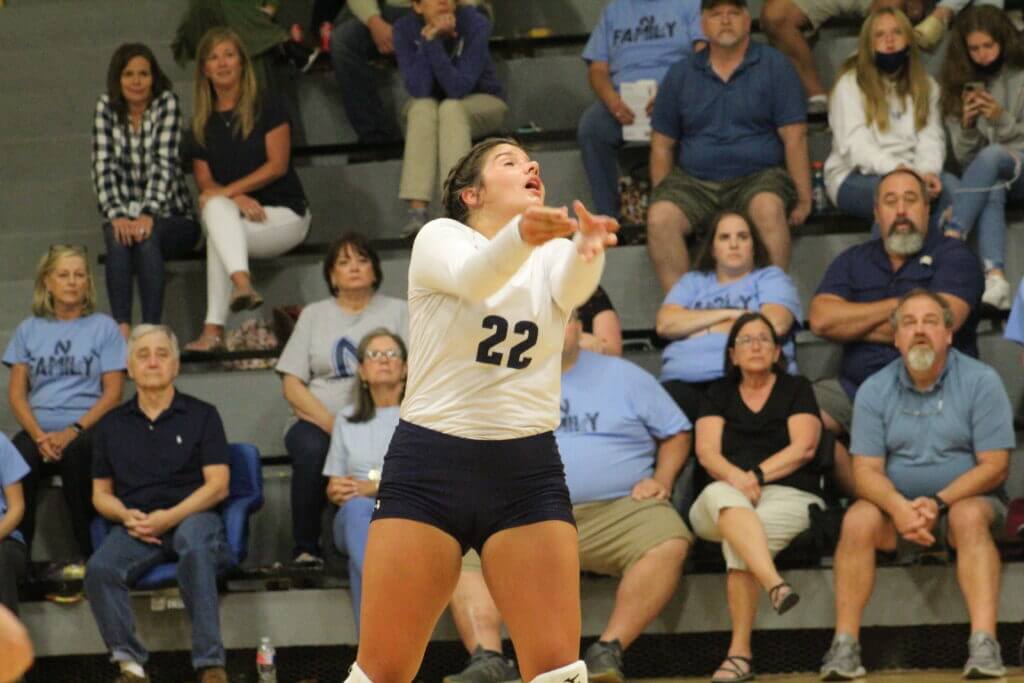 That would be Hernando's last point of the night, however, as Northpoint finished off the Lady Tigers 25-8 for the four-set victory
For Northpoint on the night, Sailor Cole had 23 digs and three aces. Hassie Clare Thurman 11 kills, 18 digs, one block and two aces.
Quinn Thurman powered home 10 kills, made eight digs and served three aces. Brylee Faith Cherry had eight kills, six blocks, and had one dig. And Sophie Bauer offered 31 assists, four digs, three kills, and served three aces.
WORTH NOTING…
In DeSoto Central's loss to Collierville, Tenn. Lady Jags Kennedy Smith had 21 kills and 18 digs. Reese McIntosh had 20 digs and three aces. Avery Wolf had eight kills, 10 digs, and two aces. McKenzie Brewer had 22 assists, 10 digs, and two aces. Madison Young had 20 assists.
In Lewisburg's three-set win over Bartlett, Tenn., Kaley Rikard had 17 kills; Ella Grace Holloway had 10 kills, six digs, and two blocks; Jayda Bradley scored nine kills; and Sadie Bridgforth had 13 digs and two service aces.
In Lake Cormorant's four-set win at Saltillo, Paige Griffin led the Lady Gators with 14 kills and Anya Hayes added six kills. Jania Rose served six aces and Griffin added four. Ivori Walls led Lake Cormorant in blocks with three. Griffin had 21 digs, followed by Rose and Jasmine Chacon with 16 digs each. Chacon made 21 assists in the victory.
In Northpoint's 8-0 girls' soccer victory over Collegiate School of Memphis, Hayden Moneymaker scored four goals; and Autumn Guy, Lane Purdy, Melinda Martinez, and Emma Wickline each scored one goal. northpoint opens postseason playoff action on Thursday at Sacred Heart of Jesus in Jackson, Tenn.