Prep roundup: Trojans win, Mustangs fall
THE VITALS: Northpoint Christian defeated Macon Road Baptist 78-25 in high school boys basketball Thursday night, while Center Hill dropped both ends of a boy-girl hoops doubleheader at home to visiting Collierville, Tennessee. Center Hill and Lake Cormorant soccer teams were also in action facing district challengers. Southaven stopped Senatobia twice in a non-district soccer doubleheader.   
THE DETAILS: Northpoint Christian boys 78, Macon Road Baptist 25
A quick change of the schedule had the Trojans tackling the Kingsmen of Macon Road Baptist Thursday night and instead of a boy-girl doubleheader, it was a varsity boys' only affair on Manley Court at Northpoint. 
The original schedule had a twinbill of basketball at home against Westminster Academy but Westminster developed issues with coronavirus, forcing the change that brought the Arlington, Tennessee school to come in and replace Westminster.
A conference game, the Westminster contest will be rescheduled for sometime in January.
The contest that was played was all Northpoint from the very beginning as the Trojans roared out to a 28-2 lead after one quarter and had a 47-14 bulge at halftime.
Darius Naylor, Mitchell Wright, and Christian Gilliland each scored 10 points in the first half for the Trojans, followed by Chris Gilliland with eight.
Northpoint continued the pressure in the second half and with the big lead was able to give reserves some varsity playing time late in the game. The Trojans outscored the Kingsmen 23-9 in the third quarter and as the fourth quarter was being played with running time, held Macon Road to just two points in the final eight minutes.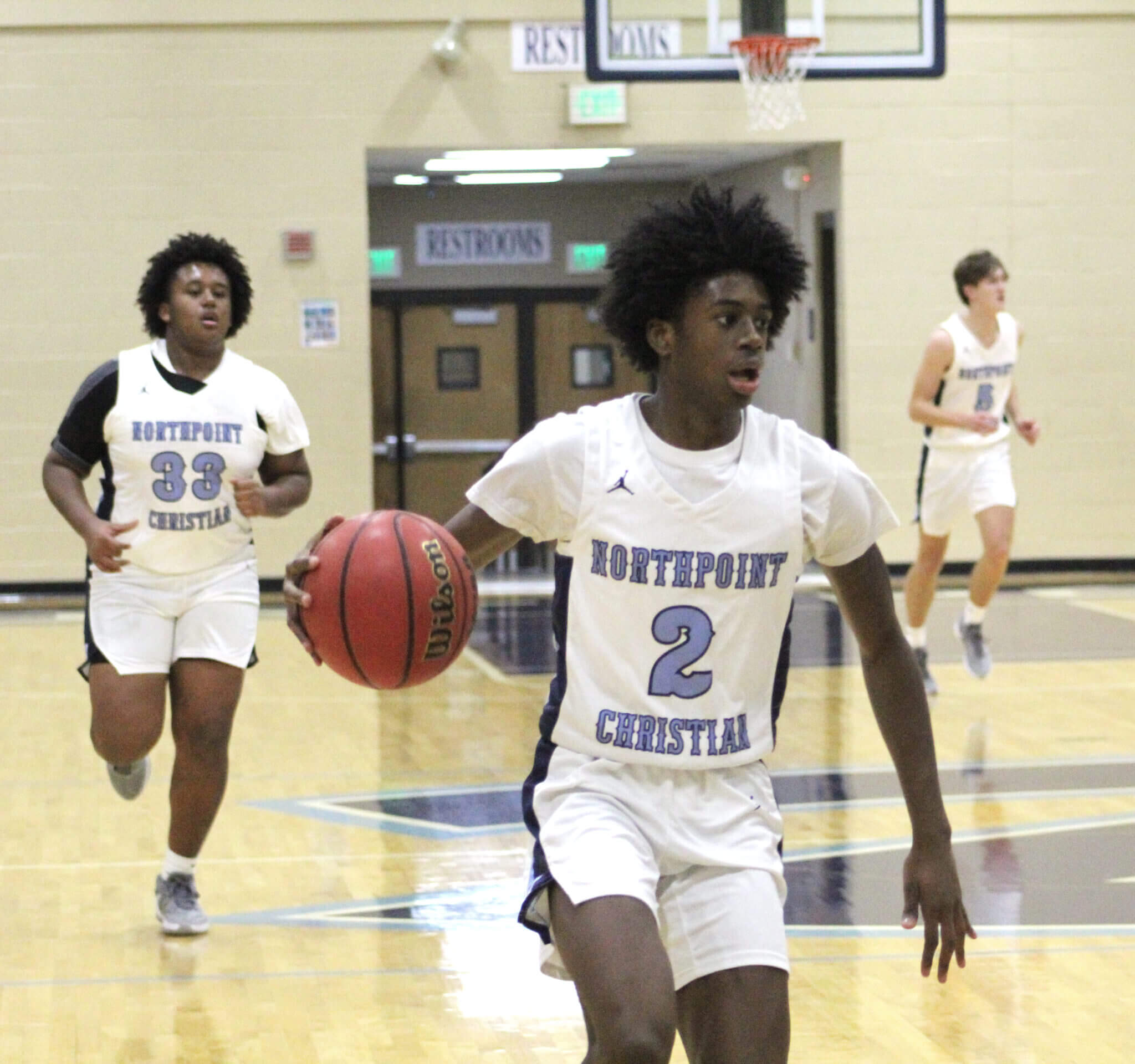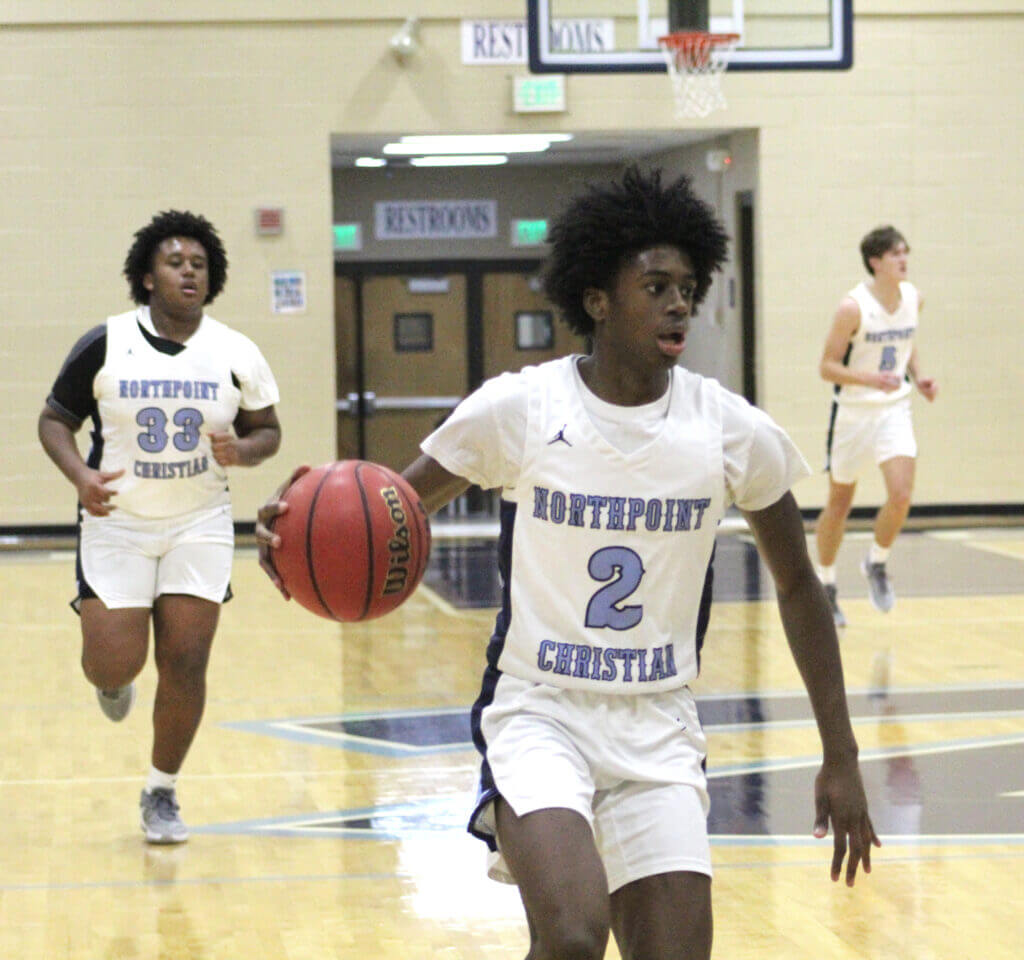 For the contest, Northpoint's Christian Gilliland finished with 14 points, while Chris Gilliland, Wright and Naylor ended up each with 10. Twelve players contributed to the final score for the Trojans.
"It was a game where we got to play some kids that haven't played in a varsity game this year and that was exciting to see," said Northpoint coach Barry Gray. "We were able to move the ball up the sideline much better and I thought the pace of the game was much better suited to what we can do."
Lucas Everett led Macon Road with eight points, all in the second half, while Aiden Taylor scored five points for the Kingsmen, all in the first half.
Gray said the Lady Trojans will play St. Agnes at 6 p.m. Friday and the following Friday, the Northpoint boys will face Memphis Academy of Health Sciences, or MAHS.
Mustangs swept by Collierville in a doubleheader
Ol' Man Coronavirus won't be getting any Christmas cards this year from the Center Hill basketball program, which has suffered this week from the virus and resulting quarantines keeping key players off the floor. 
Corona was likely chuckling as he dropped some solid doses of the virus at the doorstep on the Hill heading into this week's schedule of games.
The Mustangs and Lady Mustangs each got a gut punch before their games with Collierville Thursday night. First, it was learned mid-afternoon that Lady Mustangs starter Hope Mealer had to be placed in quarantine. Hope's father and boys' basketball coach Newton Mealer learned about five minutes after he found out about his daughter's situation that one of his starters, Zandon Haralson, was also in a COVID-19-related quarantine.
With both teams playing shorthanded, Center Hill struggled in both ends of the doubleheader. The girls, now missing three key starters due to the virus with Mealer's departure, were dropped by the Lady Dragons 70-28. With Haralson sick and senior starter Kaeden Laws being sat down with three quick fouls in the first half and one more in the third quarter, could not rally from a frigid second quarter of only four points scored in a 55-46 loss to Collierville. 
The Center Hill girls also could not play a game at Houston (Germantown, Tenn.) on Tuesday this week when the Houston girls' team had to shut down because of the coronavirus.
Collierville, Tenn. boys 55, Center Hill 46
In the boys' game Thursday night, Center Hill actually had an 18-9 lead after one quarter, but when the second quarter started, the Mustangs seemed to be shooting at a basket with a cover firmly placed on it, as nothing seemed to fall in, being held to just four points in the entire period.
Collierville also picked up the defensive pressure that bothered the Mustangs into a number of turnovers, which the Dragons turned into baskets and a 31-22 lead at halftime.
Center Hill couldn't recover from that and the Dragons held them off for the rest of the contest.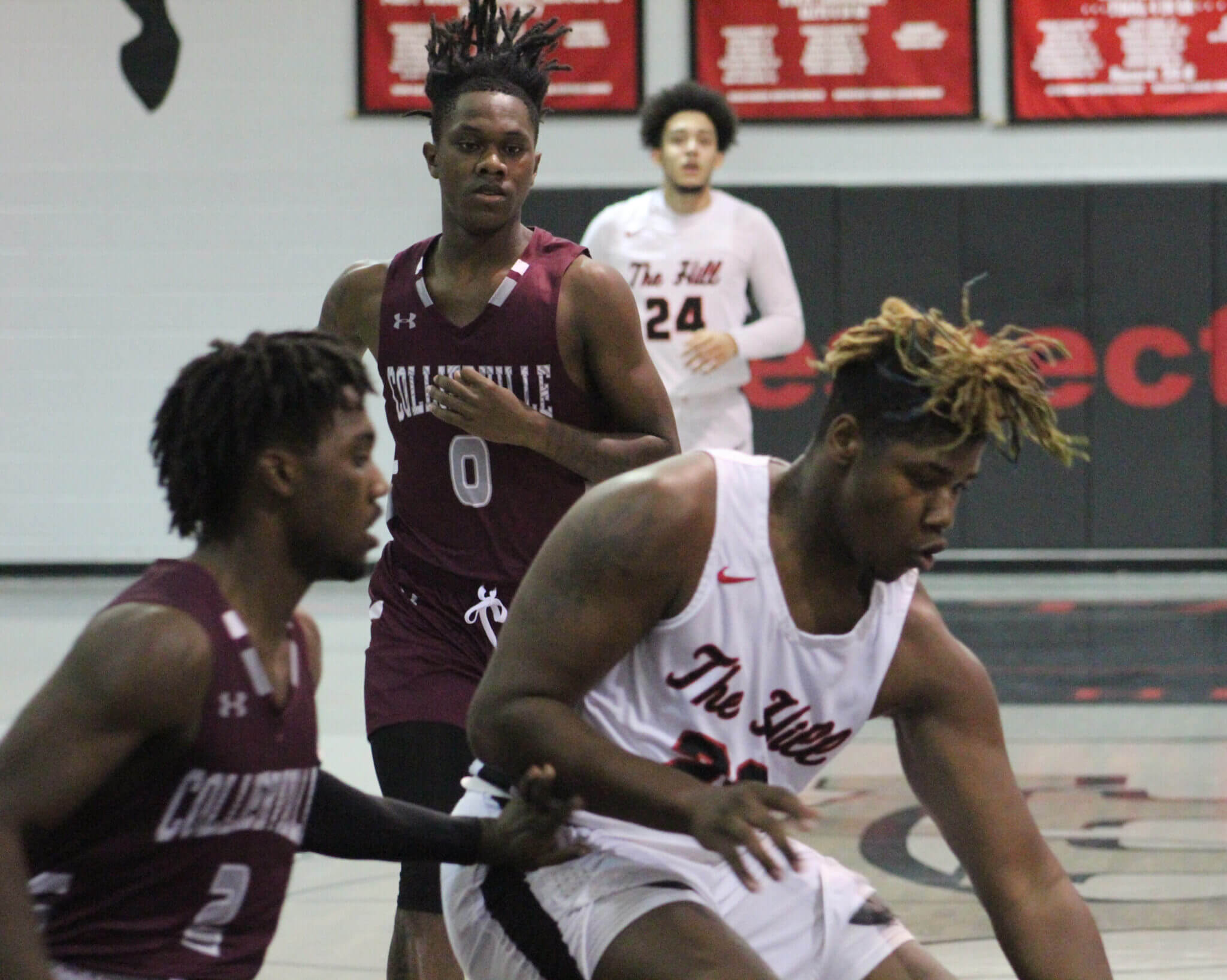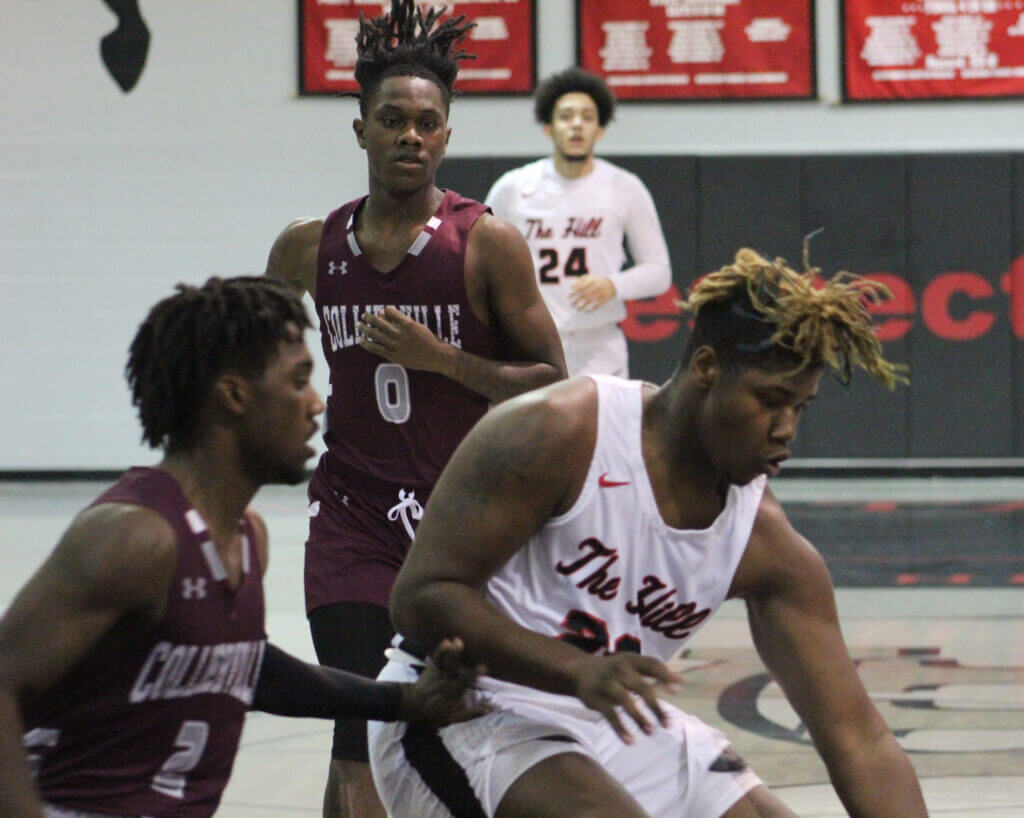 Tanner Burcham and Calvin Dockery paced Center Hill with 12 points each. Laws, spending much of the night in foul trouble, finished with only six points.
Davon Barnes and T.J. McNeal each scored 16 points to lead Collierville.
Collierville, Tenn. girls 70, Center Hill 28
Now down three starters to coronavirus, including leading scorer Kayleigh Prentiss and having lost Hope Mealer to quarantine just before game time, Center Hill had severe problems staying with their Tennessee opponent.
The Lady Mustangs were held to just 17 first-half points, including four in the first quarter, as Collierville took a 40-17 advantage to the locker room at halftime. The visitors continued to press the issue in the second half, as they outscored Center Hill 30-11 in the final 16 minutes of the game.
Madison Bush led Center Hill's lineup with eight points and Jairya Rankins added seven.
Mallory Taylor paced Collierville with 17 points in their victory.
Gators, Mustangs split soccer twinbills, Chargers sweep pair
Center Hill and Lake Cormorant hosted Region 2-5A district soccer doubleheaders Thursday night and both contests finished with splits of the boy-girl contests.
At Lake Cormorant, the Gator boys and Lafayette (Oxford) went into penalty kicks tied at a goal apiece. In penalty kicks, Lake Cormorant took a 6-5 lead and sophomore goalkeeper Hausten Comeaux came up with a save on the Commodores' last kicker to preserve the victory.
Lafayette shut out the Lady Gators 7-0.
At Center Hill, it was the guys that also won, with the Mustangs stopping Saltillo 4-1 in their match after the Saltillo girls blanked Center Hill 5-0.
In a non-district doubleheader, Southaven swept Senatobia 8-0 in the boys match and 5-2 in the girls contest.