Potts named new Eagles basketball coach
Photo: New Horn Lake High School boys' basketball coach Chico Potts. (Bob Bakken/DeSoto County Sports)
Horn Lake High School has found a new boys' basketball coach.
Gentry coach Chico Potts, most recently inducted into the Delta State University Athletics Hall of Fame this past weekend, was introduced Thursday as the Eagles' new coach.  
Potts' impressive record has seen him play and coach at several levels. He's been a graduate assistant and later an assistant coach at Delta State, where he also played for one season along with two years of junior college basketball and a year at LSU.
Potts was also an assistant coach at Greenville-Weston and at Tupelo, an assistant at Mississippi Valley State (MVSU) and was the Delta Devils' head coach before returning to his high school alma mater to take over the boys' basketball program at the Indianola school.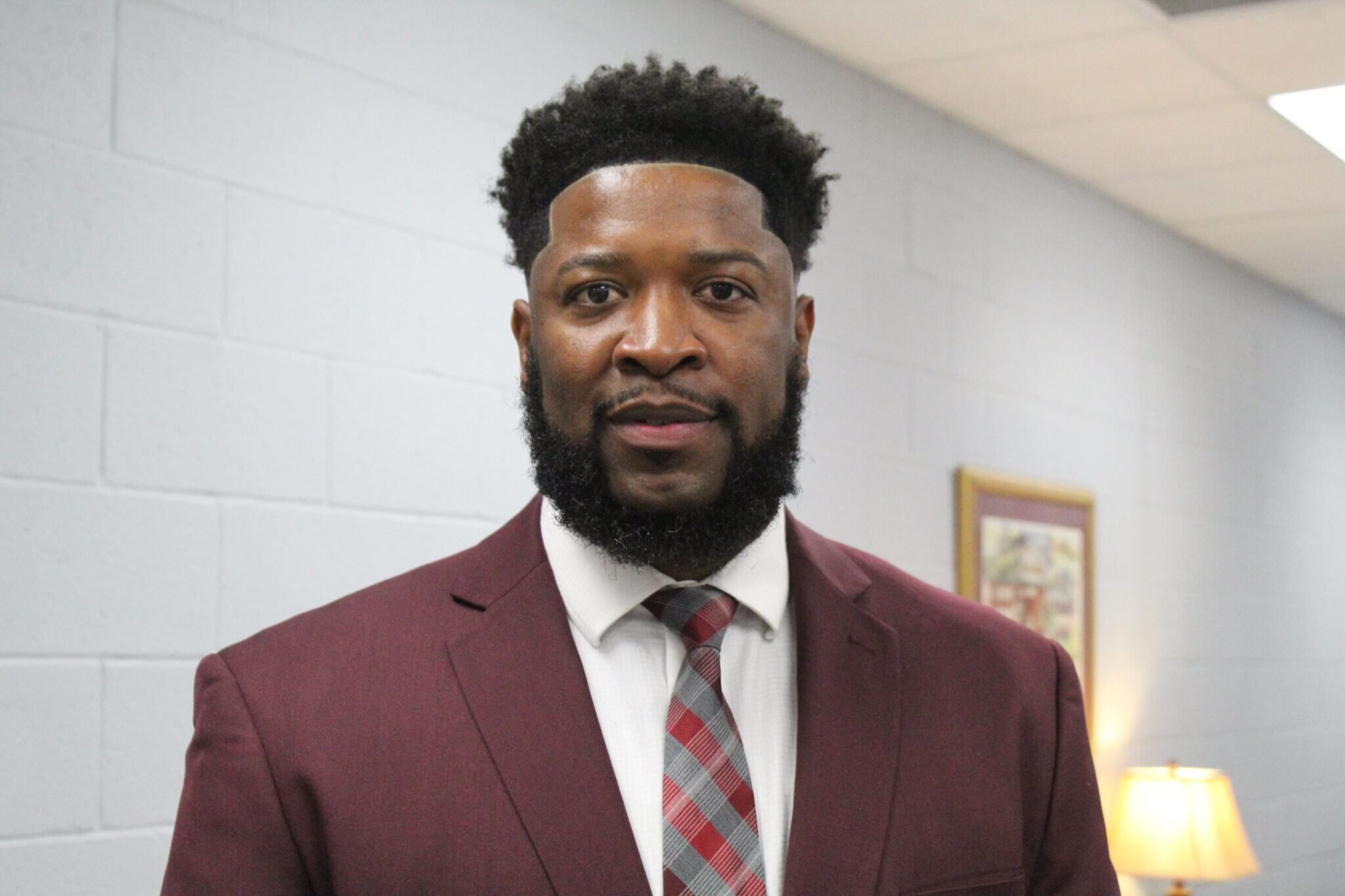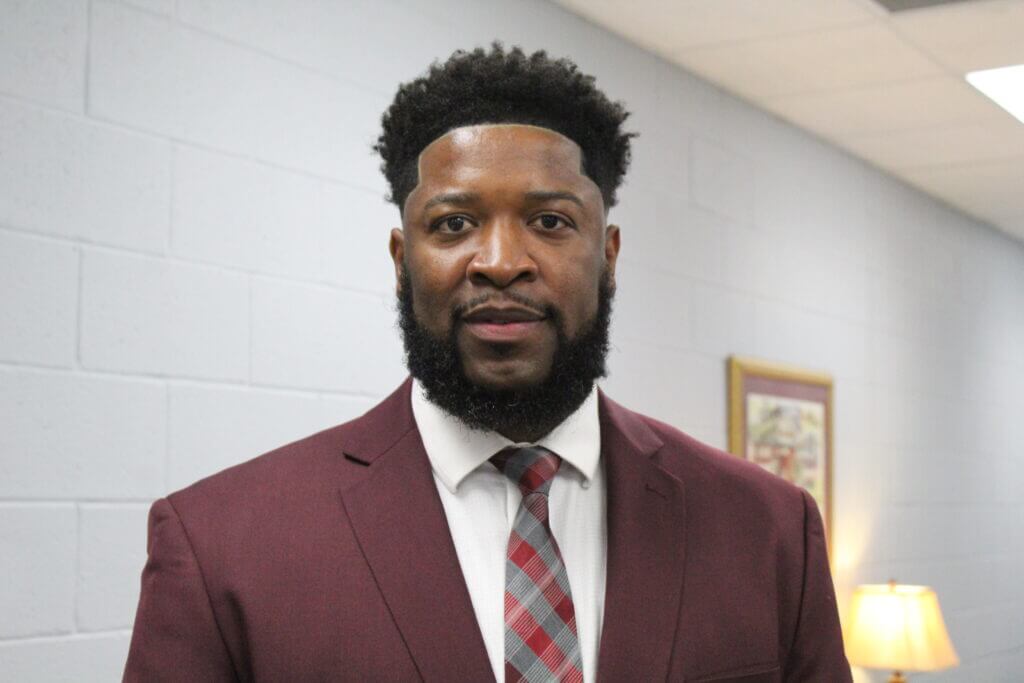 As assistant coach at MVSU, Potts was part of a SWAC regular season and tournament championship team that made an NCAA tournament appearance, the fifth in the school's history. That team also had the nation's second-longest winning streak at 17 games during the 2011-12 season.
This past season, the Potts-led Rams were 25-8, falling to Leake Central in the third round of the MHSAA 4A playoffs, and posted an 8-2 record in Region 3-4A, a region that included Senatobia.
The new coach said the hard choice was made to latch on to a new opportunity and come to DeSoto County.   
"Gentry is home for me so it was a hard decision for me to leave "the nest," so to speak, but I welcome the opportunity here at Horn Lake," said Potts.
His Gentry team this year played Olive Branch during the regular season, dropping a 72-66 result to the Conquistadors last November, so Potts knows the type of competition in DeSoto County he will be facing.
His opponents at Horn Lake will find the Eagles to be an up-tempo and aggressive squad, especially on the defensive end, he said.  
"Defense is first," Potts said. "We'll play hard-nosed defense and we'll be tough. We'll be uptempo and if they match my energy we'll be on the right track to get some things done."
Horn Lake principal Nick Tougett, who has now made two major athletic hires in the past couple of weeks with a new football coach and now a new boys' basketball coach, said Potts' ability to build a successful and sustaining program was one of the reasons he was hired.
"He has had a long record of being successful and having programs that are not only successful year-in and year-out but sustainable," said Toungett. "He's had a great relationship with the kids and he's won about everywhere he's been."
Potts, selected from about 80 applicants from all over, in-county and out of county, high school level and above, added that's his goal; to be a consistent winner.
"We're going to do whatever it takes to have a successful program," Potts said. "I want the program to be a sustaining program, year-in and year-out. I look forward to it."
Toungett calls the hire a "home run" for Horn Lake.    
"From the minute I met with coach Potts I knew that if we had a chance to get him it would be a big hire for us," said Toungett. "It's traditionally been a great program with great athletes, so I understand why we had the interest."
.