UPDATED WITH PHOTOS: Petal takes down Hernando for state softball title
Photo: Hernando players gather after Saturday night's MHSAA 6A state softball championship game. (Jon Ross Myers/Mississippi Sports Group)
The Petal Lady Panthers dashed Hernando's hopes for a repeat MHSAA 6A state softball championship with a solid 6-1 victory in the tournament's final game at Southern Miss.
It's the first state softball title for Petal, which forced the final game Saturday when it evened the best-of-three championship series with a 7-2 win Thursday.
Saturday's 6A game, and the prior 4A championship contest with Kosciusko defeating Sumrall 10-1, were both delayed due to thunderstorms and a deluge of rain that fell at the USM Softball Complex, where this year's tournament was held. The 4A final had to be suspended and held up until the rain stopped, and the Hernando contest didn't start until about 8 p.m., once the rain ended and the 4A title was decided.
When the game got underway, Petal pitcher Natalie Herrington quickly took charge, as she struck out nine Lady Tigers in the complete-game victory.
Petal, playing as the visiting team although the school is just 15 minutes from the Southern Miss campus, took an early 1-0 lead in the first on a Ryleigh Wallace single that scored Kinley Hogue from third.
The Lady Panthers broke the game open with five runs in the fifth for a 6-0 lead, an inning highlighted by a triple from Emma Kate Fimiano that scored a pair of runs.
Hernando attempted a comeback in the sixth inning with a run scored. Avery Wolfe sent a double to left field that scored Rylee Eyster from second, who had doubled in the inning, as well.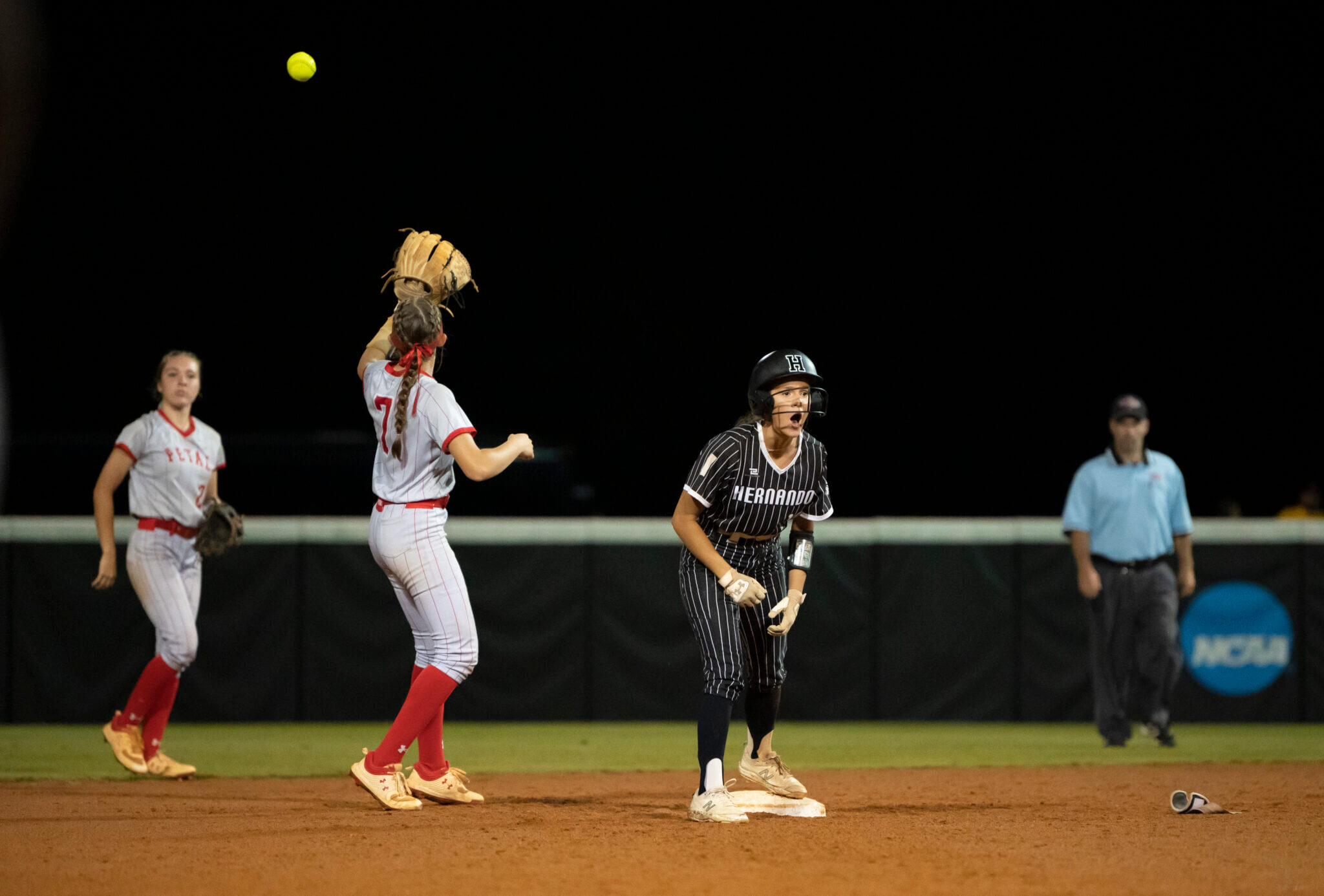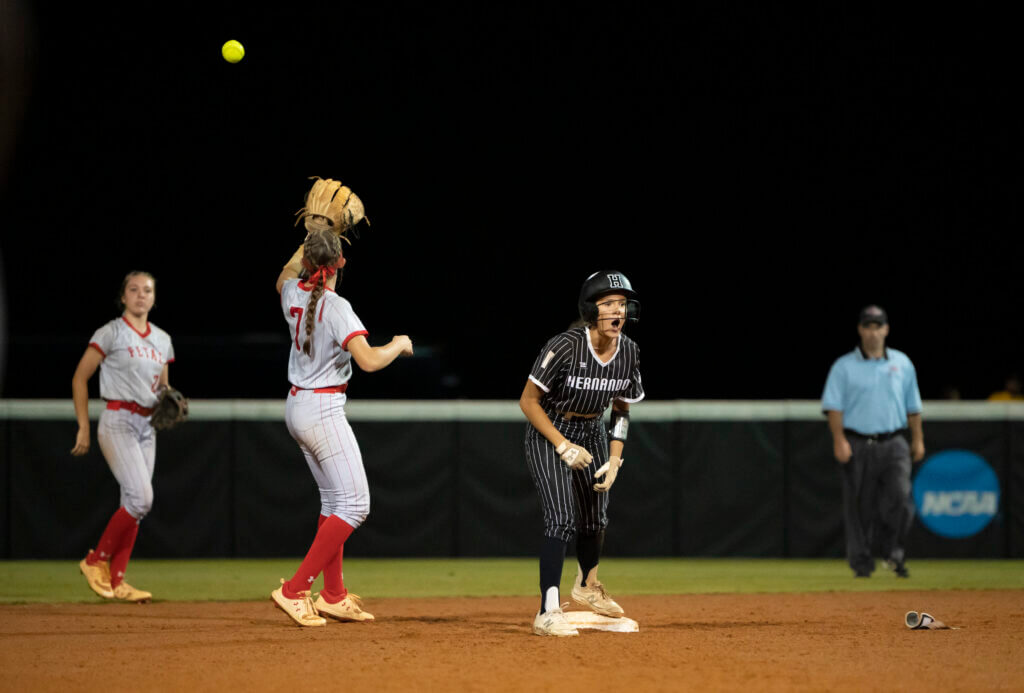 However, the Lady Tigers went no further in the sixth and went down in order in their last at-bats in the seventh inning.
The two hits in the seventh were two of the three hits Hernando could muster in the contest. Petal used a nine-hit attack for their six runs in the championship game. Fimiano had Petal's only extra-base hit with her two-run triple in the fifth.
Julia Shaw was charged with all six runs, all earned, on eight hits in 4.1 innings pitched. She struck out two and walked three.
Janna Shaw came in for relief and held the Lady Panthers without a run, while she fanned three and walked one over 2.2 innings. 
More photos from Saturday's championship game are available on the DeSoto County Sports Facebook page.