Patriots set to 'Burn The Boats' with new coach

It's a new year, new season, new coach and a new program for the Lewisburg Patriots football team this year with hopefully a new result as the Patriots hope to rebound from last fall's disappointing 2-8 record.
The new coach is Dustin Hectorne, who has been an assistant coach at Horn Lake the past few years, coming from Florida to DeSoto County as a defensive coordinator under former Eagles' coach Brad Boyette. Hectorne brings a new philosophy and program Lewisburg football players are learning and the new coach believes some good progress is being made in that area.
"Our team has come a long way since January in terms of strength and athleticism, but they have also worked extremely hard to become a tighter family," Hectorne said. "We have to continue to improve in those areas as well as fully understand our new offensive and defensive schemes."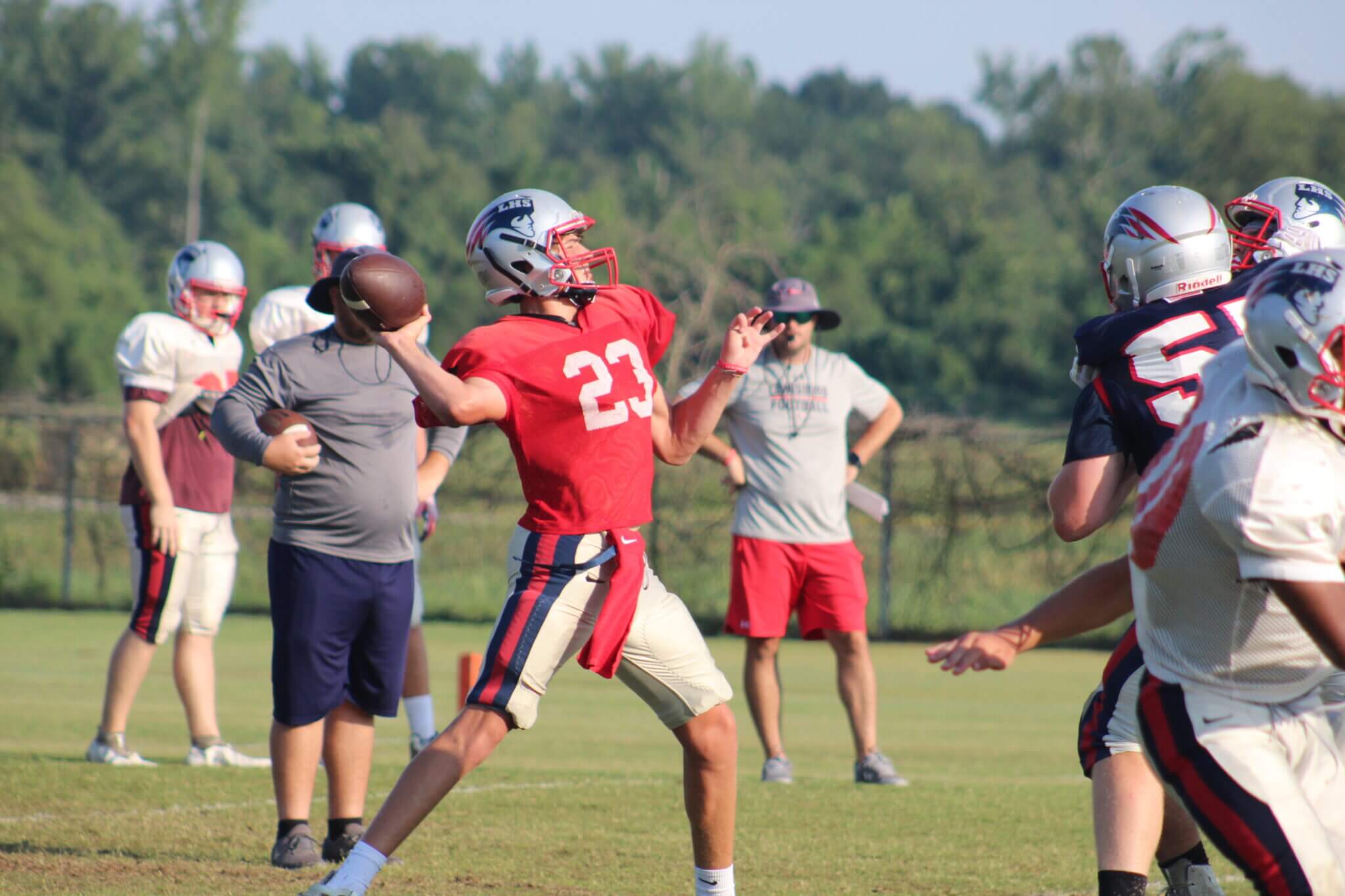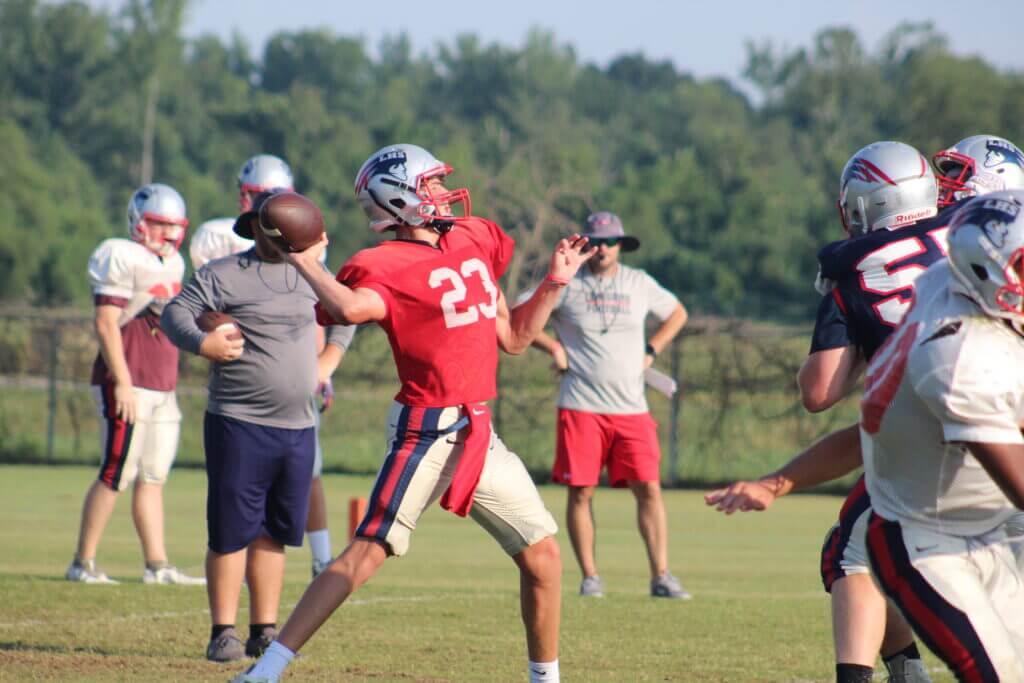 In his push for turning the page to a new culture with the Lewisburg program, a team that has struggled on the field the past few years, Hectorne has implemented the theme, "Burn The Boats." You'll see it all across the football program, including social media. Hectorne will be pushing the theme "Burn The Boats" throughout the year.
"We use 'Burn The Boats' as a way to teach them how to be the best version of themselves," Hectorne explained. "The meaning behind it is simple.. eliminate anything that keeps you from pursuing your goals. This is a tactic that has been used for a very long time."
Hectorne continued by using the example of Cortez in 1519, setting out to conquer the Aztecs.
"Cortez heard his men saying that if it got too difficult they could always get back on the ship and go home," Hectorne said. "When they got to land he ordered his men to burn the boats. No excuses, no backup plan, no other options but to succeed. If our kids can have that mindset, they will be successful on the field, in the classroom, and most importantly in life."
This year's Patriots' football team is going to be a young squad, with two returning starters on offense and two returning defensive starters. Hectorne is watching for his young team to gain more confidence in each other as the season goes on.
"The biggest thing I am looking for going forward is improving our mindset," Hectorne said. "I am looking for our guys to gain confidence in themselves and each other."
Several players are being counted on to contribute to Lewisburg's team success this fall. The group includes wide receivers Greycen Crumbley and J.D. Green, quarterbacks Taylor Hill and Gunner Gilmore, running back Myles Smith, defensive linemen Daylen Foxx and Matt St. Aubin, linebacker Kanyen Bell, defensive backs Julian Slocum, Quenterrious Conner, Elliot Helps and Aiden Travis, tight ends Gage Haley and Cole McKinney, and all-purpose athlete Coleman Dowell.
This group faces a Region 1-6A schedule that will have all of the DeSoto County Schools, except for Lake Cormorant. The region also includes South Panola.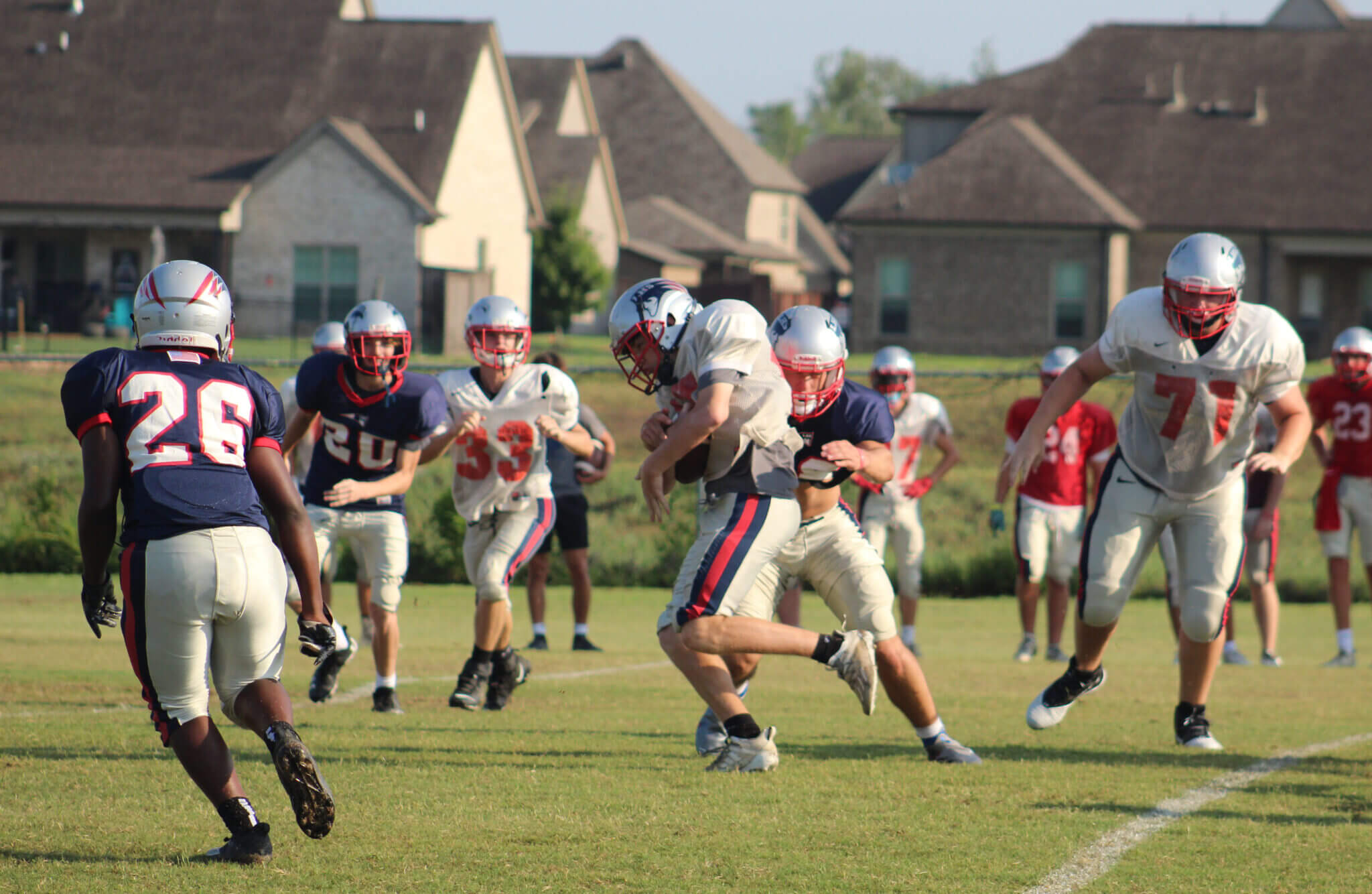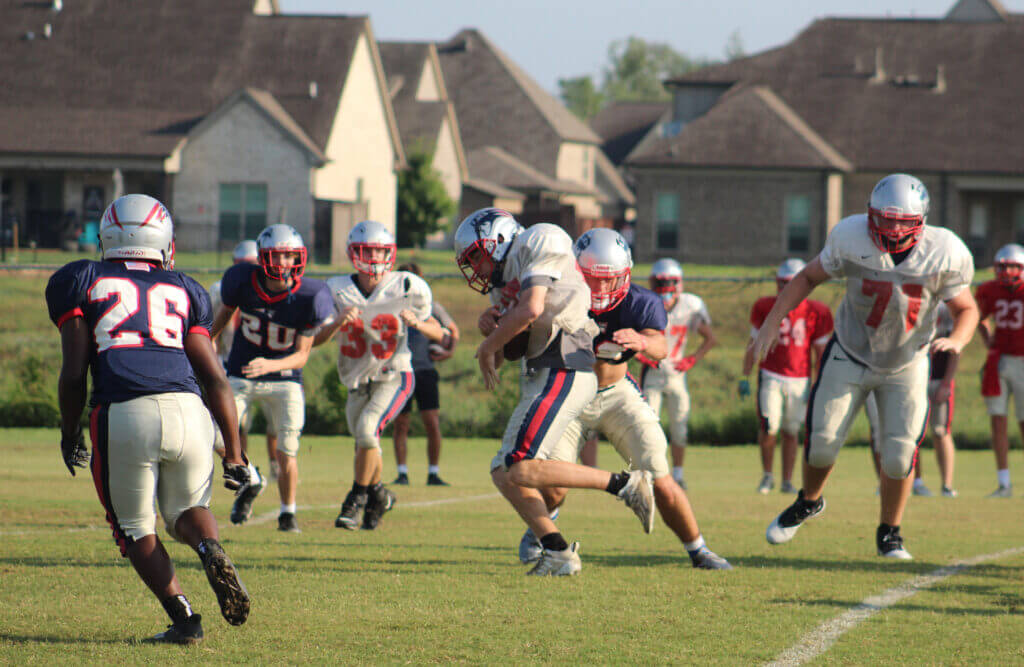 "We are excited for the opportunity to compete with the local teams," Hectorne said. "Obviously, Horn Lake and Olive Branch have been the top teams in our region the last few years, but our goal is simply to be 1-0 each week."
Lake Cormorant is not on the Region 1-6A schedule for the Patriots, but will be their home-opening opponent on Aug. 27 at Lewisburg. Non-district games will be at Byhalia and at home against Kosciusko before opening the region schedule at Horn Lake on Sept. 24.
And, don't be surprised if you see a blaze coming from the Lewisburg football practice field, as the Patriots "Burn The Boats."
You can see the entire Lewisburg football schedule on the MaxPreps website.