Northwest sweeps first-ever home volleyball matches
Photo: Kapria Manning of Northwest Mississippi Community College goes up on a kill attempt in the first match against Bevill State Community College Saturday at Howard Coliseum. Northwest defeated the Lady Bears twice in the first-ever regular season home matches for the Rangers. (Bob Bakken/DeSoto County Sports)
It's been a season of many firsts for the Northwest Mississippi Community College women's volleyball team, certainly another first each time the team takes the floor.  
For instance, Saturday was the first time coach Allison Burchyett and the Rangers did not have to board a bus and travel several hours to go play a game. Instead, it was the first time for the Rangers to enter their own locker room and prepare to play a match on the Howard Coliseum floor in Senatobia.
"It is just awesome," Burchyett said about the historic first matches at home for her team. "I'm so excited for these young ladies to get this experience of playing at home and to play in front of their fans, family and friends."
When the day was done, the Rangers had won the first two regular season matches ever played on their home court.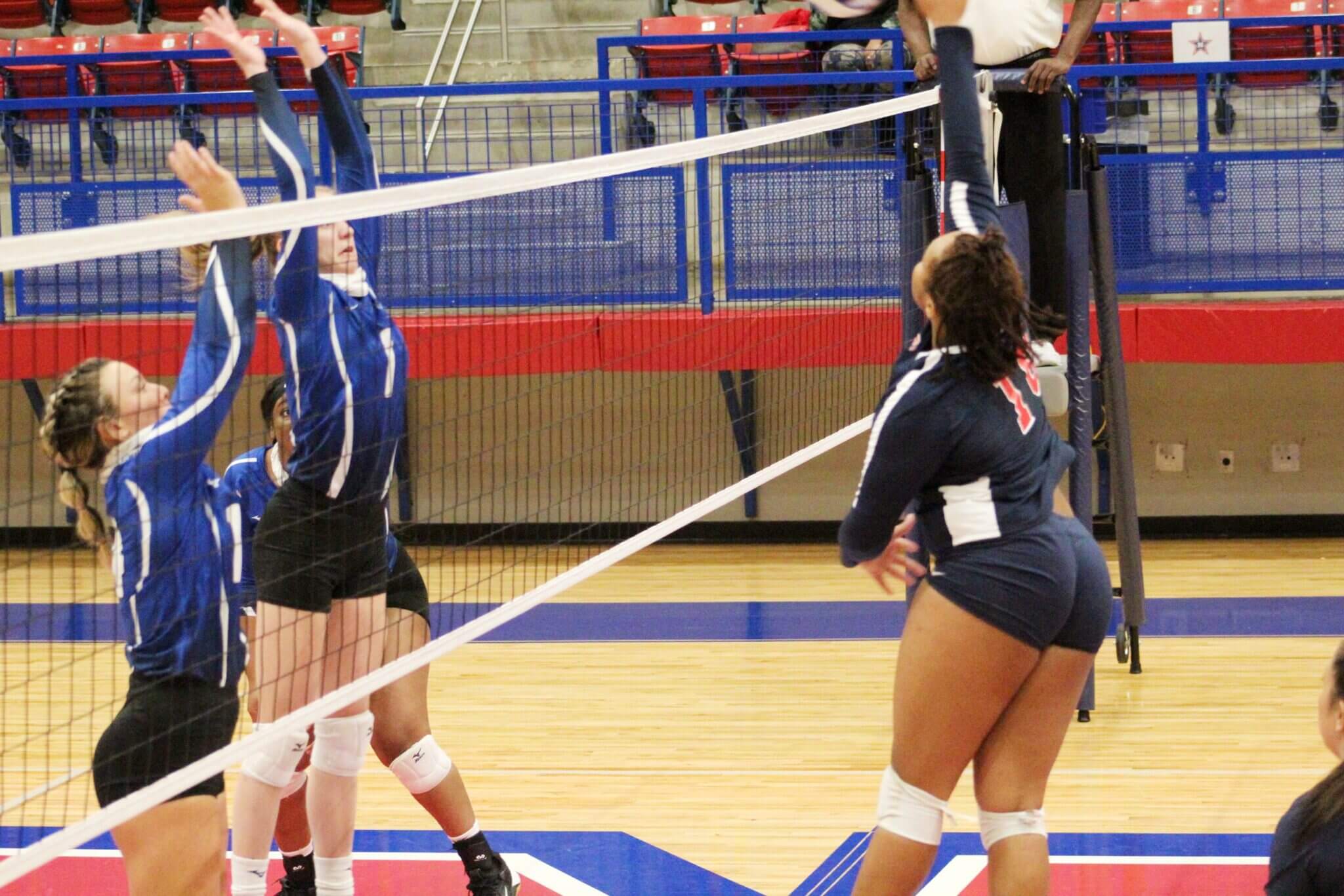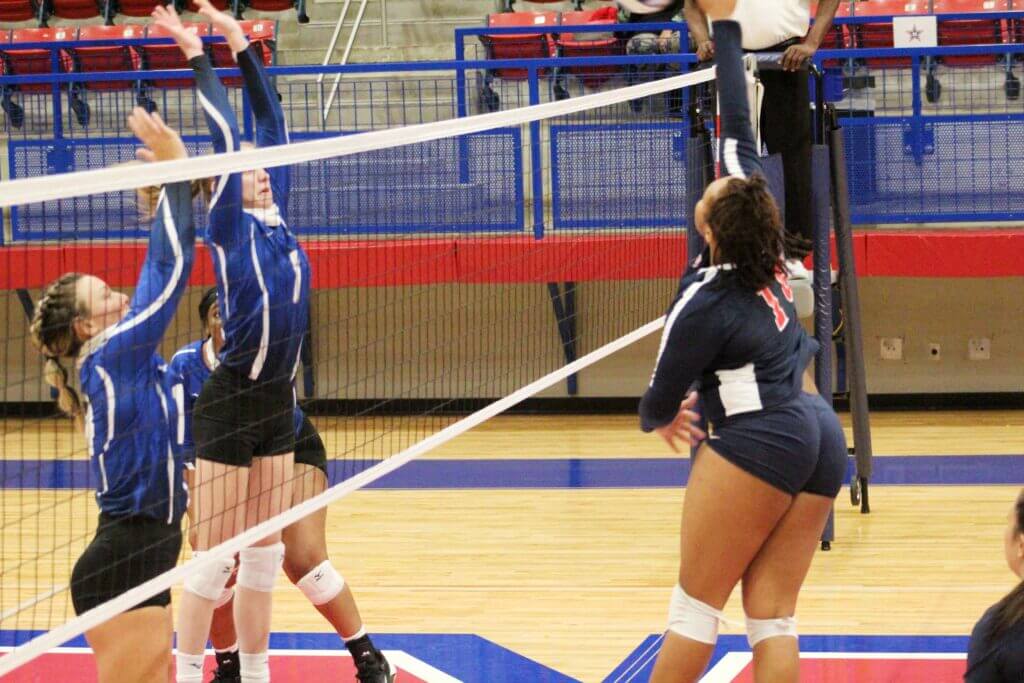 Bevill State Community College, Ala. was the opposition and what was supposed to be one meeting Saturday turned out to be two, when Pearl River Community College did not make the trip due to travel concerns.
Northwest won what became a volleyball doubleheader, both by 3-0 scores, marking the first time in program history the Rangers had also won matches in straight sets.
In the first match, Northwest won by set scores of 25-11, 25-18, and 25-15. Julissa Soto (Cordova, Tenn.) led the Rangers with 11 kills, followed by Kapria Manning (Center Hill/Christian Brothers Univ.) and India Jeffries (Southaven) with nine each. Alexia Davis (Lake Cormorant) recorded 23 assists in the first match, and among 12 service aces, Davis and Chariah Mabry (Walnut Ridge, Ark.) each had four.
"I was very proud of the way they executed," Burchyett said. "I made a lot of substitutions and they handled that reasonably well. It's hard when you break up that continuity a little bit, but they bounced back."
The teams took a short break and then went at it a second time, with the Rangers prevailing again, this time with set scores of 25-20, 25-17, and 25-23.
This match was more competitive than the first and Bevill State came within two points of forcing a fourth set before Northwest closed the match out.
For Northwest in the second meeting, Jeffries led with nine kills, while Mabry and Sydney Sides (DeSoto Central) each had seven.  Davis and Jeffries each had two service aces.
After the match, both Burchyett and Northwest President Dr. Michael Heindl were presented with game balls in honor of the first home victories by athletic director Brian Oakes.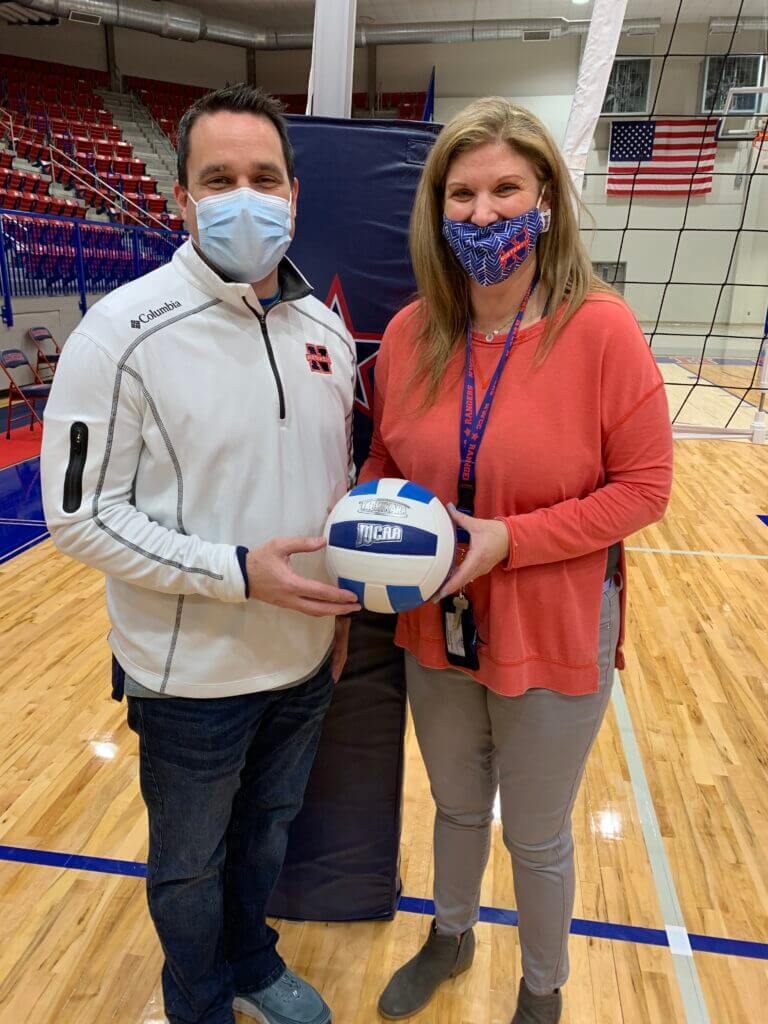 Burchyett said she is seeing improvement in several areas from her squad each time out.
"Our ball control is improving," Burchyett said. "My setters are coming through and I'm really proud of the overall team performance."
The wins improved Northwest's season record to 4-5 with a Wednesday match scheduled next at Itawamba.
With the wins, Northwest has won three of its last four matches, improving to 4-5 on the season. The Lady Rangers are scheduled to resume play on Wednesday, February 17 at Itawamba.