Northpoint stops Spartans for state berth
Photo: Northpoint pitcher Garrett Waller delivers a pitch early in Friday's 9-4 victory over Webb School (Knoxville, Tenn.) a win that put the Trojans in the TSSAA Division II-A state tournament next week. (Jon Ross Myers/DeSoto County Sports)
The last time a high school baseball team located at 7400 Getwell Road in Southaven was in a state tournament, the school was called Southern Baptist Education Center (SBEC) and the year was 2009.
SBEC won the Tennessee Secondary Schools Athletic Association (TSSAA) Division II-A state championship that year. The Trojans had also been in the state tournament one year previous, in 2008.
Twelve years later, another high school baseball team from 7400 Getwell Road will be packing up and making a trip to the TSSAA Division II-A state tournament under the banner of Northpoint Christian School (NCS). This year's Final Four double-elimination tournament will start Tuesday at Middle Tennessee Christian School in Murfreesboro, Tenn.
The Trojans reserved their spot in the tournament with a 9-4 victory over Webb School (Knoxville, Tenn.) Friday afternoon in game three of the sub-state series at Northpoint.
The Trojans will play Christ Presbyterian Academy (Nashville) (28-14-1) in a winner's bracket first round game Tuesday, May 25 at 4 p.m. Christian Academy of Knoxville and Tipton-Rosemark Academy meet in the second winner's bracket first round contest at 6:30 p.m.
"My guys, I'm so happy for them," said Northpoint coach Stephen Kirkpatrick. "For losing the first game and then winning two in a row and with it being a tight game today and being able to pull it off, it was so much fun."
In Friday's victory, Northpoint trailed 1-0 after Webb scored a run in their half of the third inning. But in the Trojans' turn at bat in the third, they answered the early Spartan run with five of their own for a 5-1 lead after three innings and never trailed after that, although the Spartans did make a charge as the game progressed.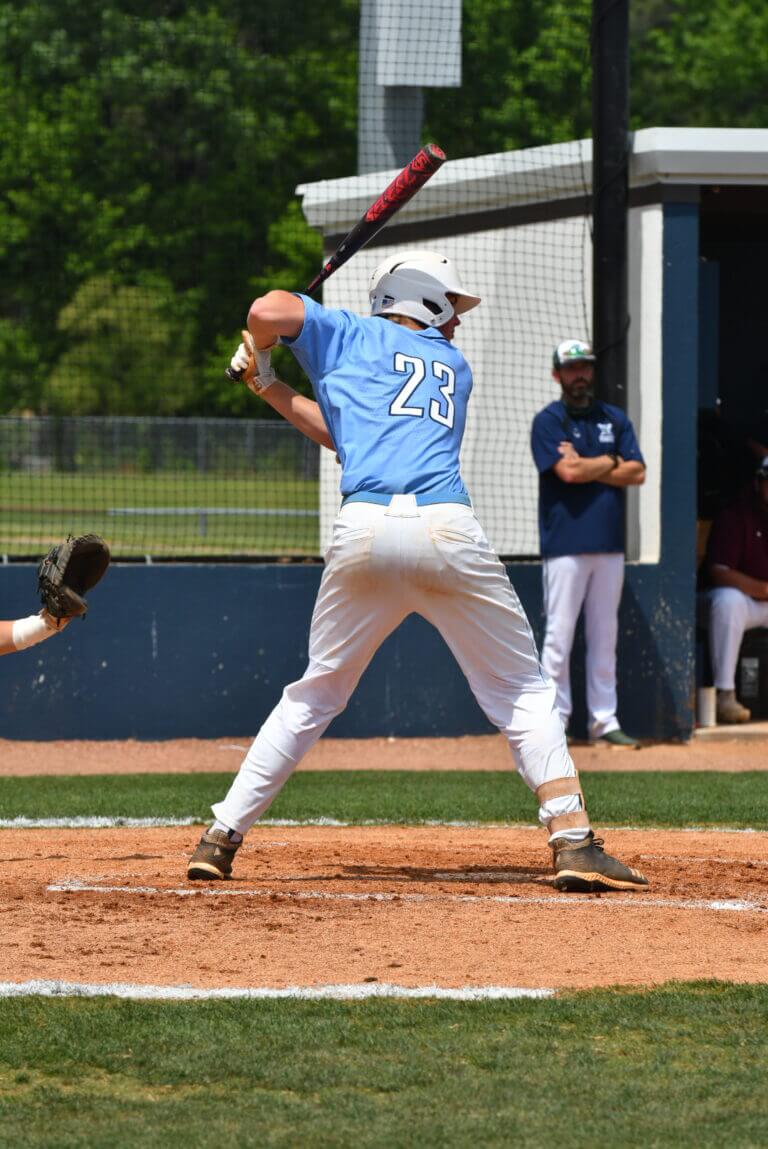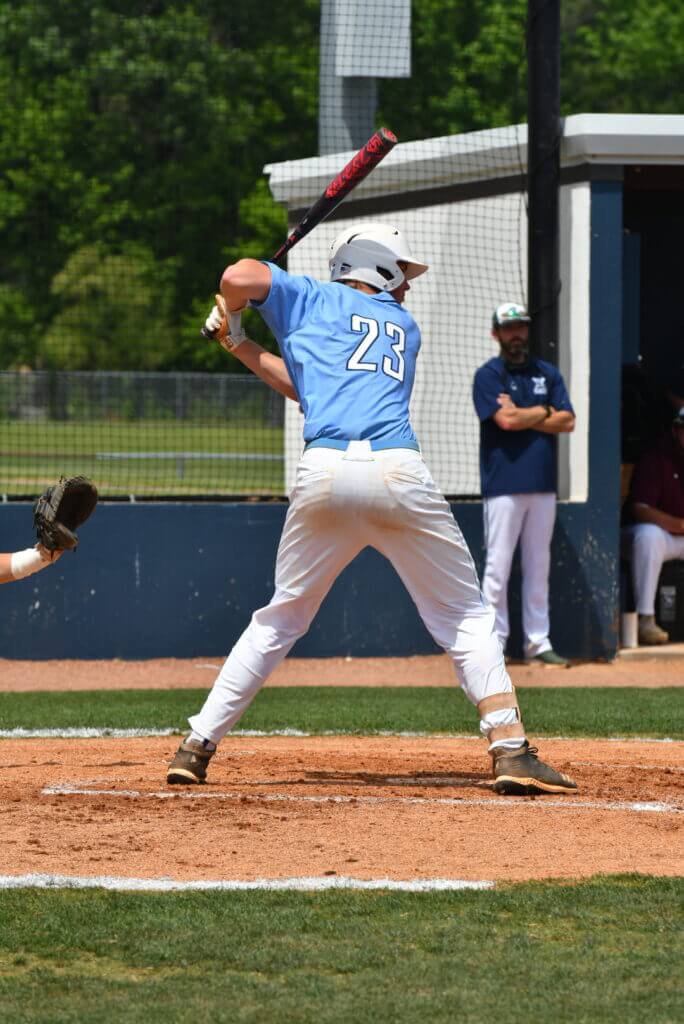 Hudson Brown had the big hit for Northpoint in the third, a two-run double to left that scored Jackson Thomason and courtesy runner Alex Wright. Brown later scored on a sacrifice fly out hit by Jay Ferguson.
A bases-loaded walk scored Rob Hayes and James Smith also scored in the inning on another bases-loaded walk.
Webb scored three runs in the fourth inning to cut the Northpoint lead to 5-4 and would be where the score remained until the Trojans' turn at bat in the bottom of the sixth.
"They (Webb) are a veteran club and we knew they were going to fight," Kirkpatrick said. "I told our guys it was going to be a battle. We had to keep scoring (runs)."
Northpoint did just that, as they scorched the Spartans for four insurance runs and a 9-4 lead in the sixth. A two-run single by Brown gave the Trojans a 7-4 lead, followed by Connor Mcnatt's double down the right field line to score Smith and Brown, giving Northpoint a 9-4 advantage.
Ferguson, who came in to pitch for starter Garrett Waller in the fourth, then silenced the Spartans in the seventh with only a walk to Riley George being Webb's last chance for any offense.
When Graham Lischer, who was the Spartans' starting pitcher but finished the game at first base, flied out to Mcnatt to end the game, a celebration 12 years in the making began.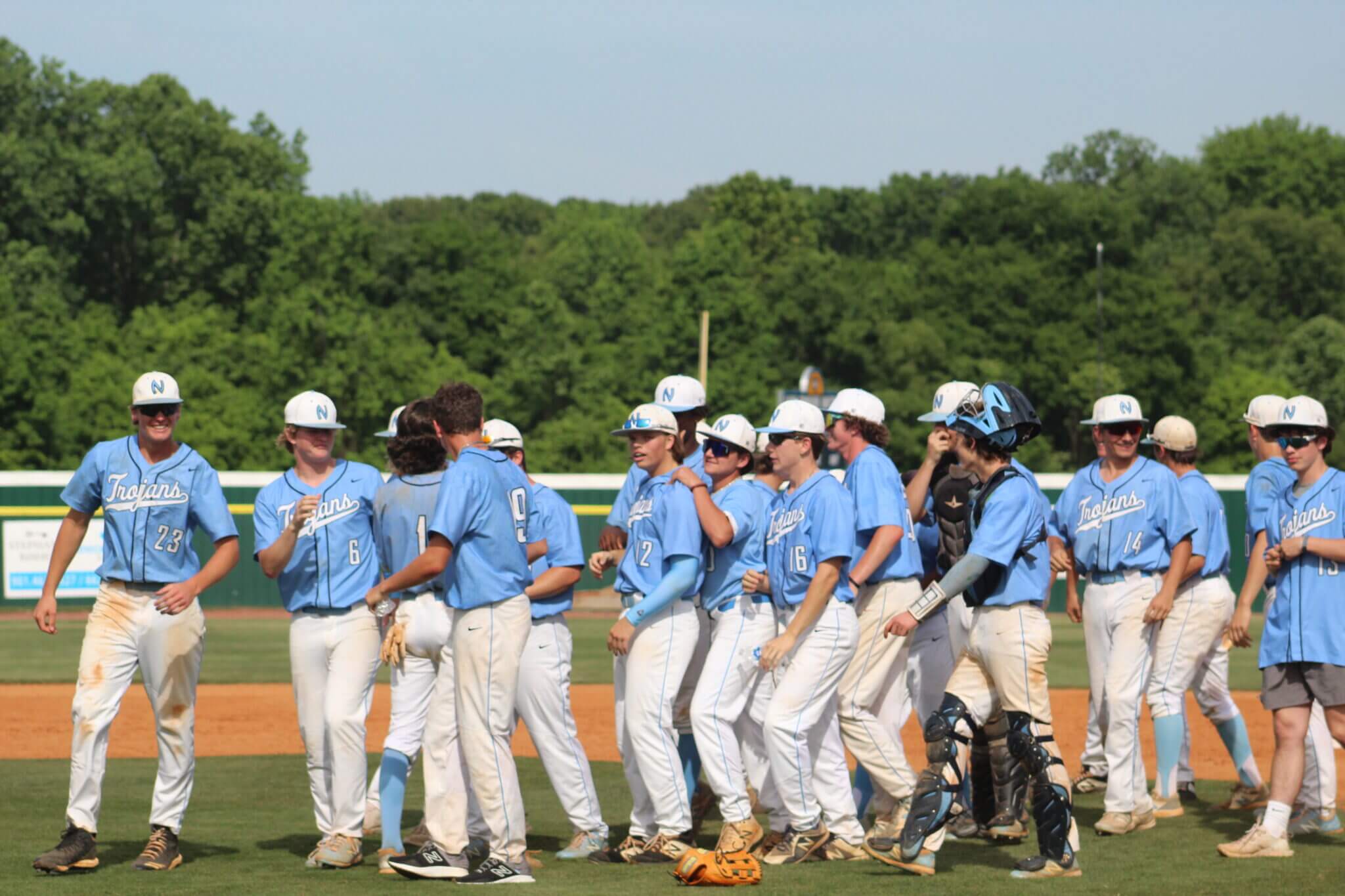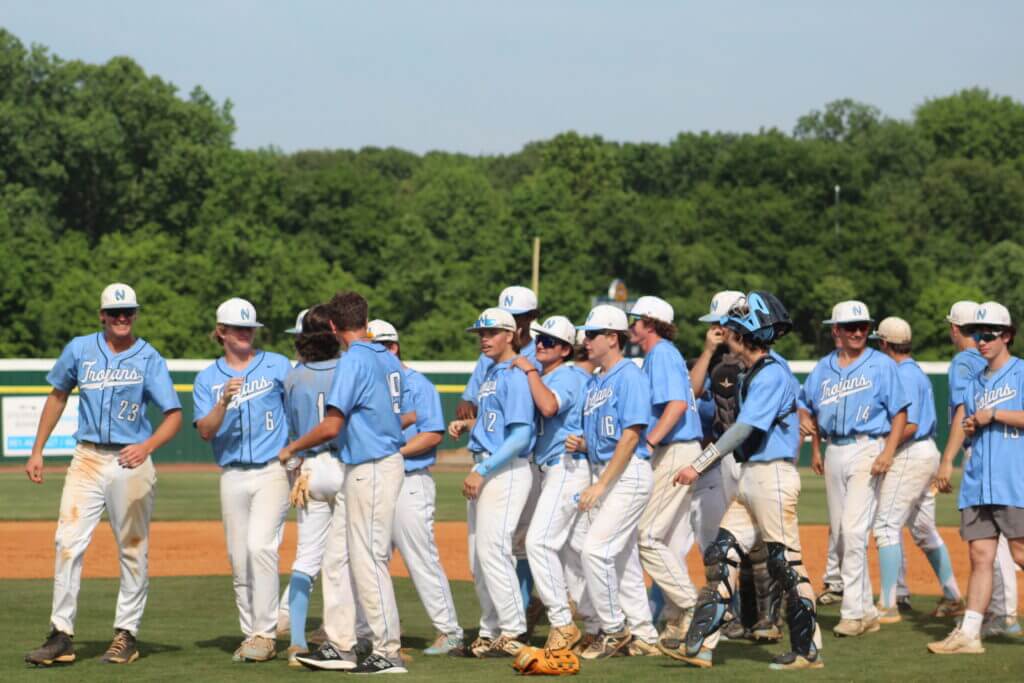 The Trojans put together a seven-hit attack for their nine runs and were led by Brown, whose double and a single drove in four runs. Brown also scored twice.
"Hudson hit some balls well yesterday, they didn't fall for him, but that's baseball," Kirkpatrick said about his first baseman. "You have to keep hitting balls hard and they'll find a way."
Mcnatt also had a pair of RBIs for the Trojans.
Waller started the game, but Ferguson came in to relieve him and finish it up. Waller allowed all four runs by Webb, but only one was an earned run.
Ferguson allowed just two hits in his three-plus innings of relief to earn the pitching victory.
"Jay was a little shaky at first but the sixth and seventh innings, he really tightened up," Kirkpatrick said.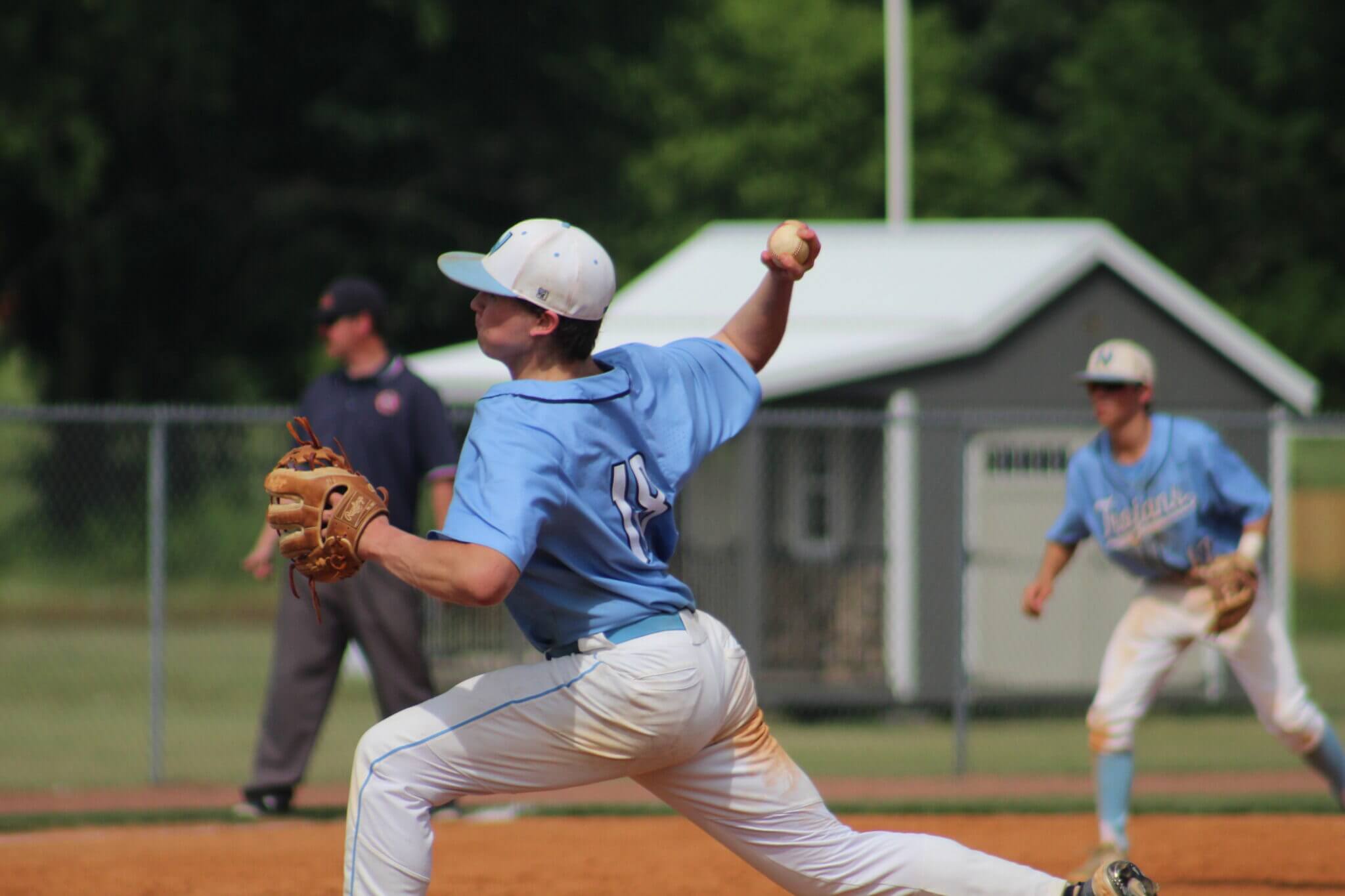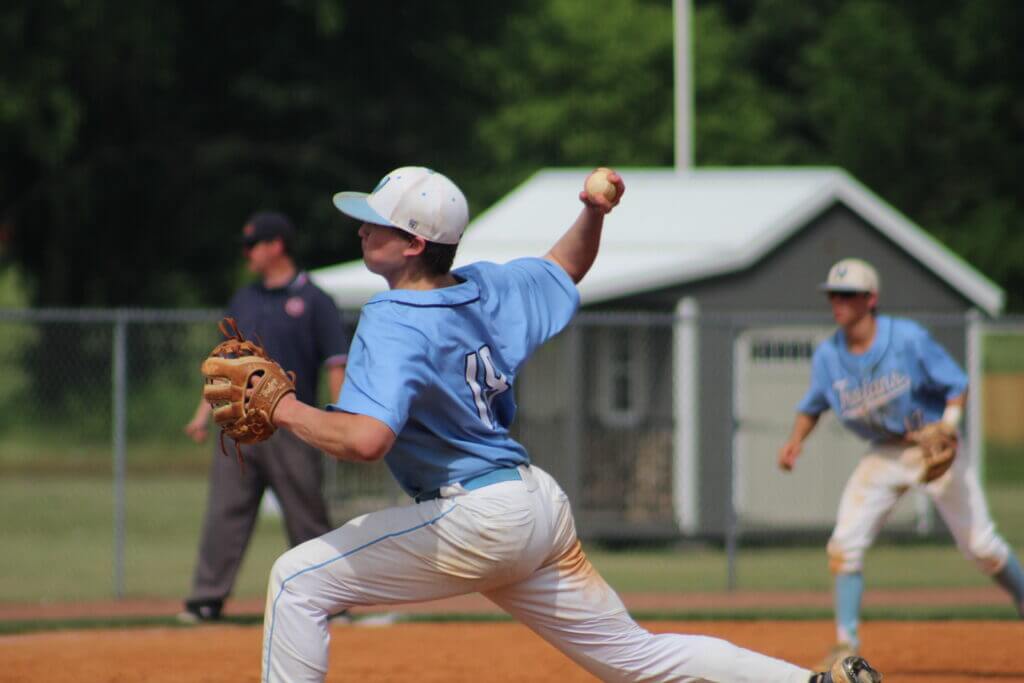 Webb's offense was led by designated hitter Baker Wooten with two hits and a run scored. Ford Wagner's double drove in three runs in the fourth inning.
Lischer was tagged with the loss for allowing five earned runs before he was chased in the third inning by the Trojans. Lischer did strike out four before he was lifted, but also walked six.
Tuesday's opponent for Northpoint from Christ Presbyterian Academy had a similar trip to the Final Four in the sub-state round, needing three games to defeat The King's Academy (Seymour, Tenn.). The Lions clinched the series with a 7-2 victory on Friday.
A win Tuesday would put Northpoint into a winner's bracket second round game onl Wednesday afternoon at 12:30 p.m.
A loss Tuesday sends the loser to an elimination bracket game Wednesday morning at 10 a.m. and the requirement of winning two games Wednesday to reach Thursday's championship round.