Northpoint girls advance, boys' season ends
Photo: Northpoint Christian's Christian Gilliland loops a layup past Kam Jones of Evangelical Christian School during the TSSAA West Region tournament game Sunday afternoon. (Bob Bakken/DeSoto County Sports)
As the TSSAA Division II-A West Region basketball teams left in the postseason tournament look to make up game dates lost due to last week's snowstorm, as many as seven games were played Sunday in the region. Northpoint Christian's squads were in two of them, as the Lady Trojans hosted Fayette Academy on their home floor at 2 p.m., and the Trojans headed to Evangelical Christian School (ECS) in Cordova, Tennessee for a 5 p.m. tip against the Eagles.
When the day ended, the number-one seed Lady Trojans held off the visiting Lady Vikings 49-42 to advance to the regional semifinals, while the Trojans were stopped by ECS 45-27 to end their season at 15-10.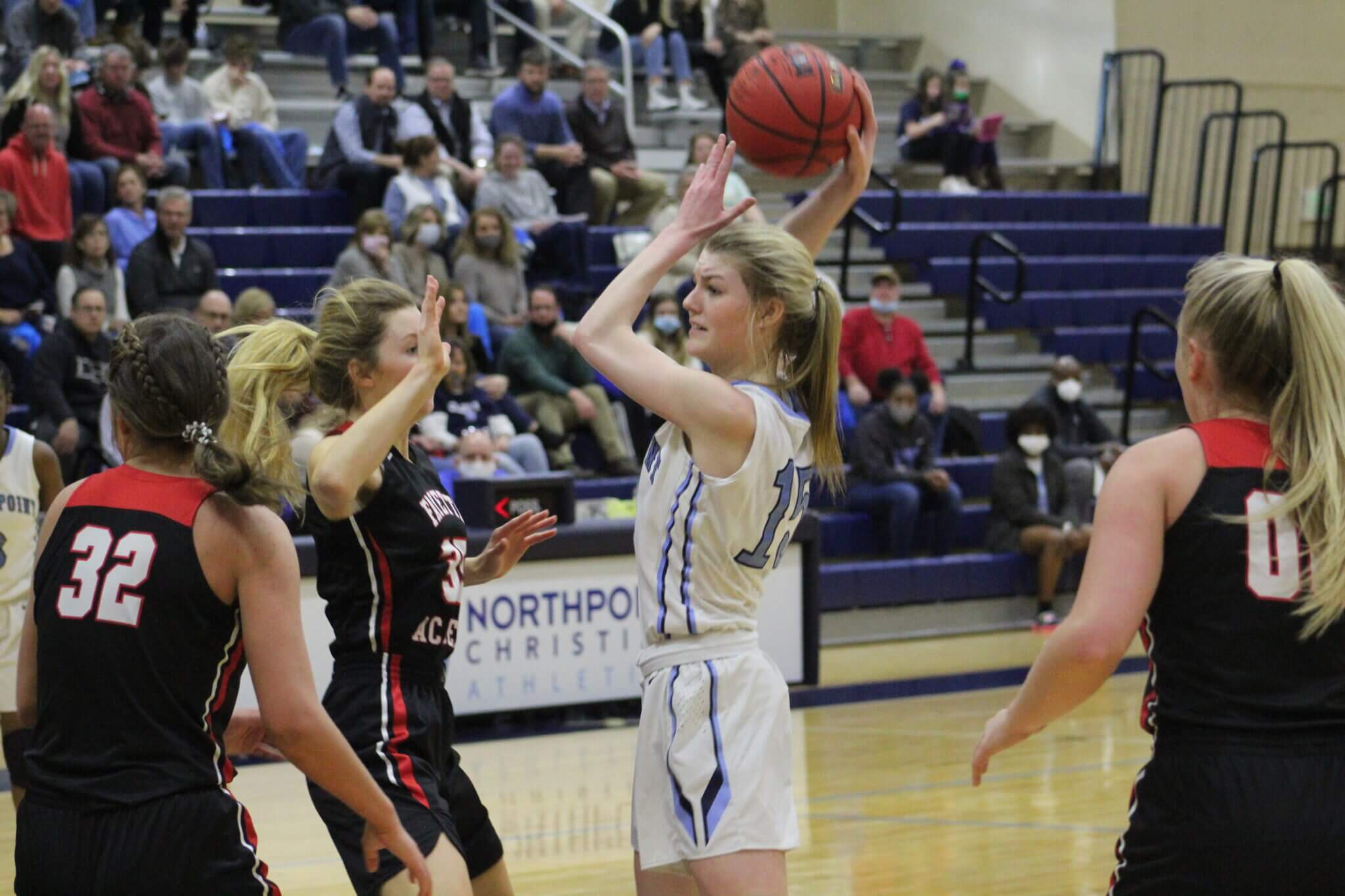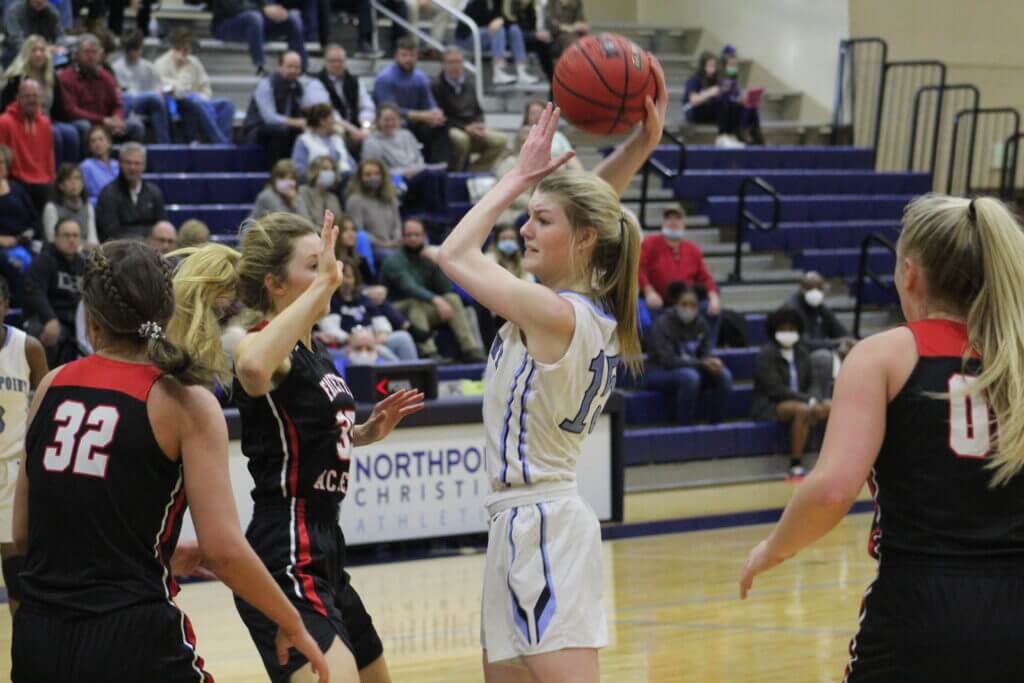 NORTHPOINT GIRLS 49, FAYETTE ACADEMY 42: In a game that was tight throughout, Northpoint held an 11-8 lead after one quarter and led 24-19 at halftime, going on in the second half to the seven-point victory.
Senior Leah Jones scored 11 of her game-high 22 points in the first half, including seven points in the second quarter.
"With her (Jones) being a senior in a 'go' game like that you want your seniors to step up and she did a great job of leading us," Gray said. "Her efficiency was at a plus-25 and you want your best player to play well this time of year."
The Lady Trojans broke out in the third quarter with a 10-2 to start the second half for a 34-21 lead before the Lady Vikings put together a run of their own to get back within 36-29 at the end of the third quarter.
Jones again keyed the Northpoint offense with another seven points in the quarter.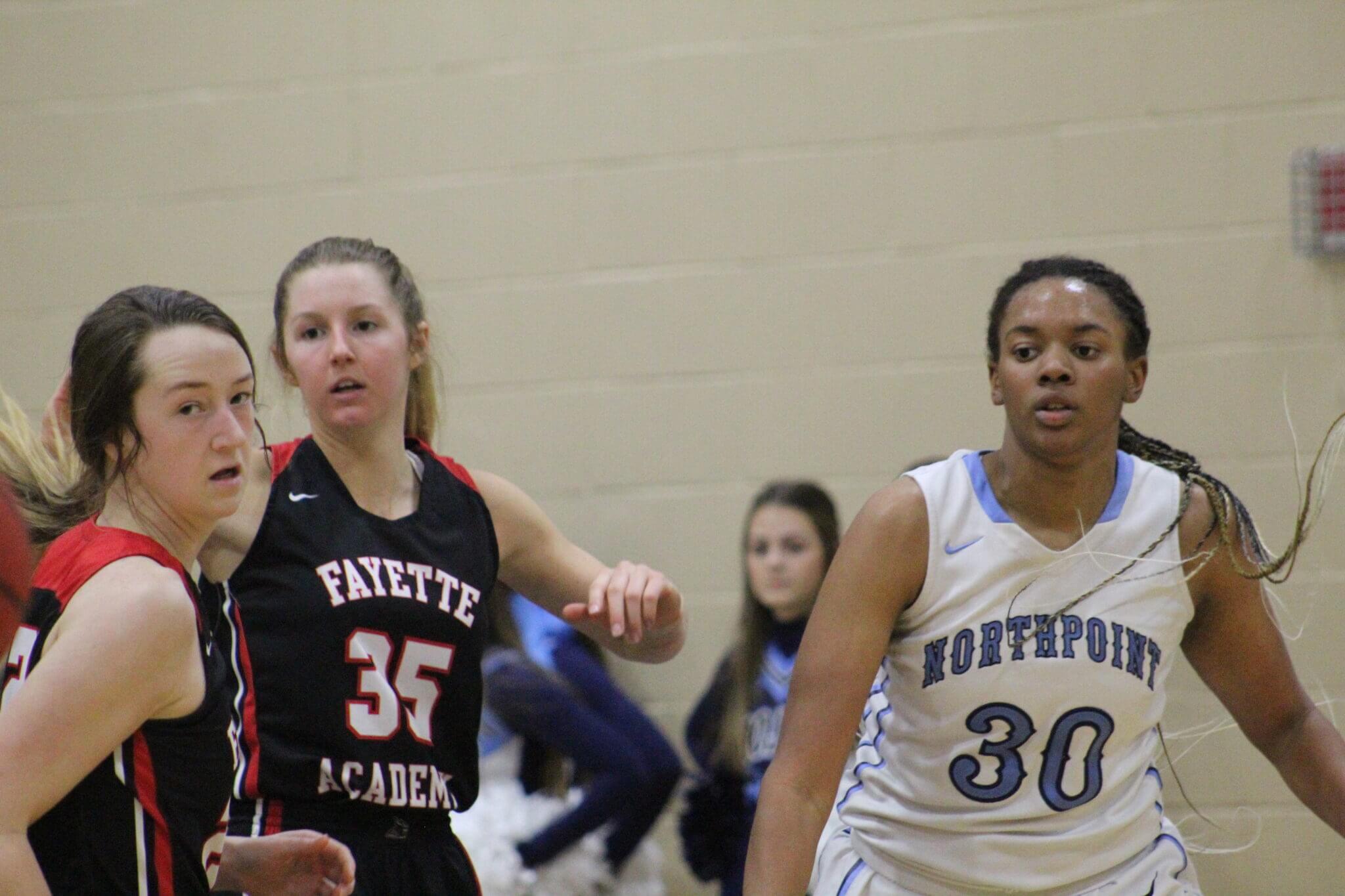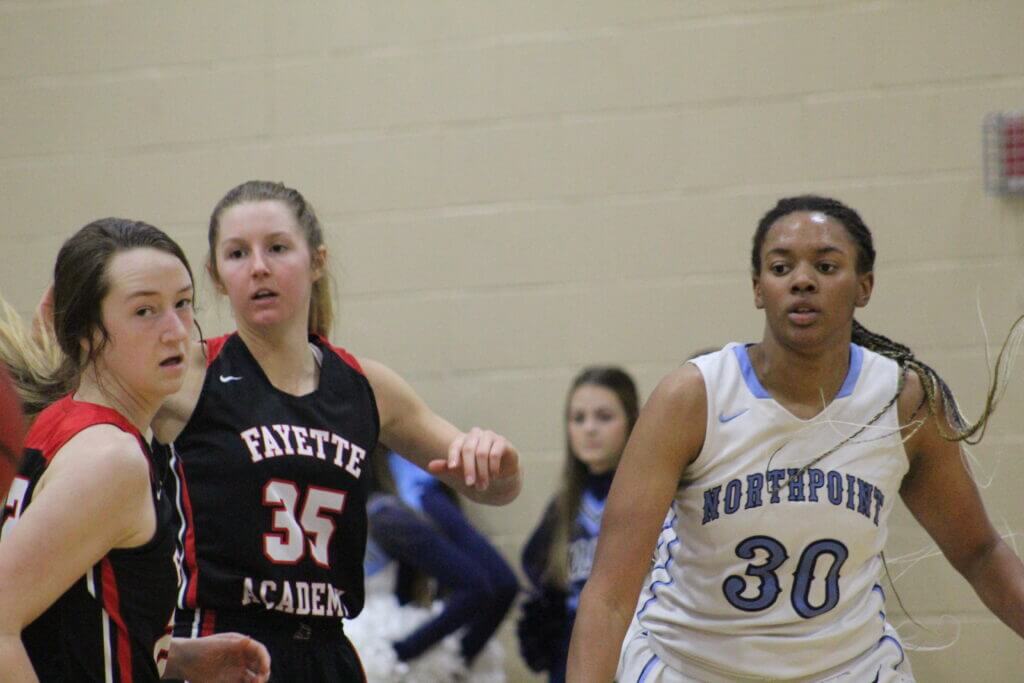 Brylee Faith Cherry helped the Lady Trojans hold off the Lady Vikings in the fourth quarter, scoring seven of her 13 points in the final eight minutes of the game.
"Being a sophomore this was her first time in an elimination game and I thought the second half she was really good," Gray said of Cherry. "We got to see her relax and play really well."
Fayette Academy would get no closer than five points the rest of the game.
"I thought both teams played super hard and I thought both teams took good shots," Gray said. "They did a good job taking our strengths away and their energy level hit us in the mouth with some offensive rebounds. We finally got our energy level to match theirs in the second half and we had a couple of big threes at the right time."
Lizzie Rhea and Emmie Moore each had 11 for Fayette Academy in the contest.
Northpoint turns around Monday to play host to Tipton-Rosemark Academy in a 5 p.m. contest on Manley Court in the Northpoint gymnasium on the Southaven campus.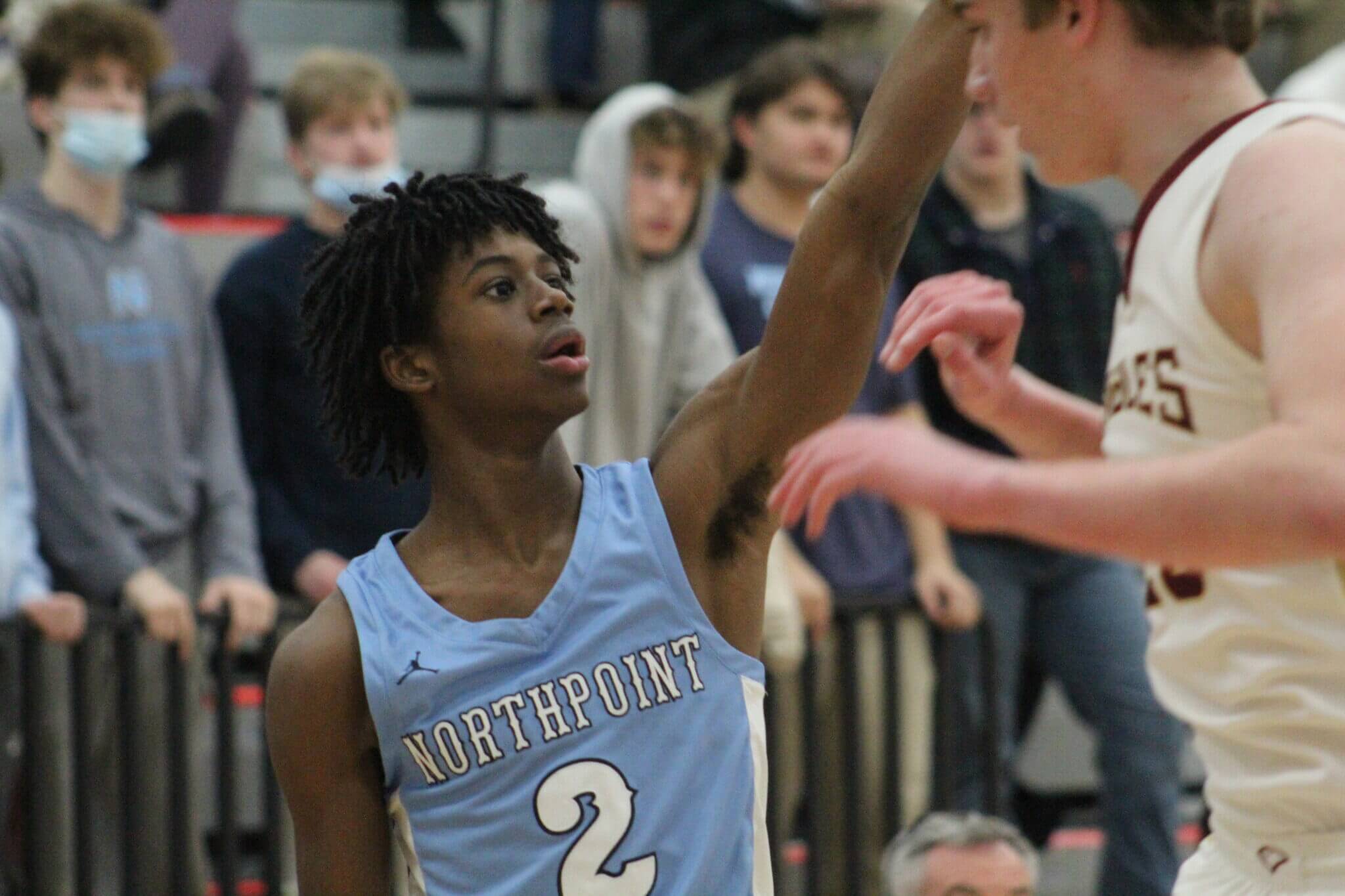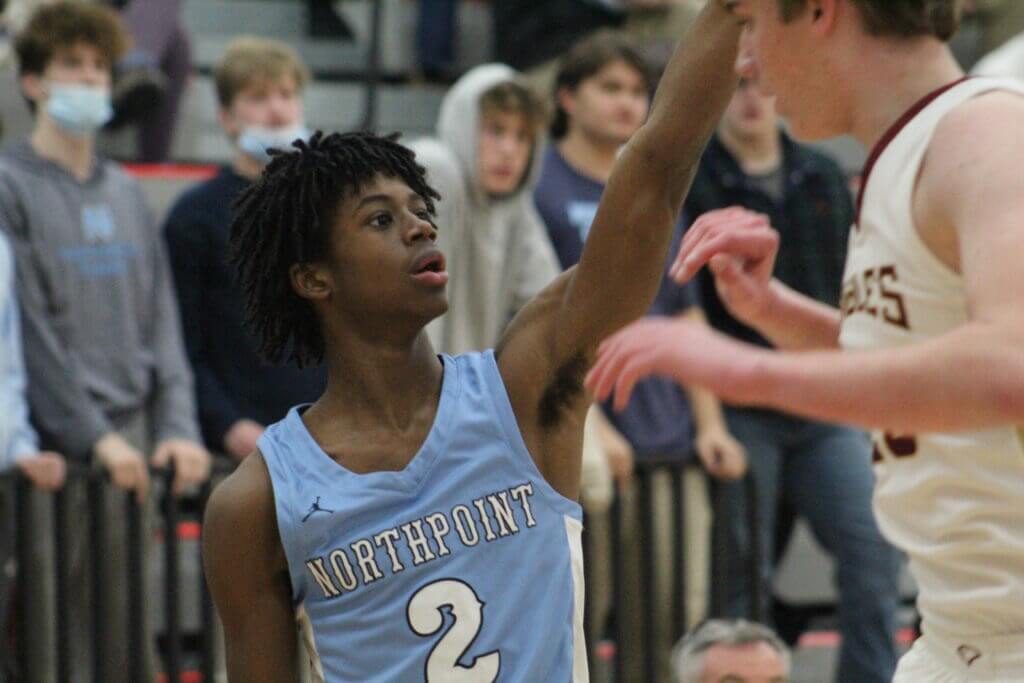 EVANGELICAL CHRISTIAN SCHOOL 45, NORTHPOINT 27: Eagles' senior Kam Jones is headed to play basketball at Marquette next year and the Northpoint Trojans unfortunately saw way more of Jones' talent than they would have cared to in their West Region tournament loss.
Jones himself outscored the Northpoint team by a 9-5 margin in the first quarter as the Eagles posted a 15-5 lead at the quarter's end. Jones hit a pair of three-pointers and added another basket in the second quarter to lead ECS to a 25-13 lead at halftime.
But the Trojans showed a never-give-up moxie that held ECS to only four third-quarter points as Northpoint closed the gap to 29-22 ECS going into the fourth.
Christian Gilliland was the spark plug to the Northpoint offense in the third quarter, netting seven of the Trojans' nine points in the quarter. Gilliland finished the game leading Northpoint in scoring with 14 points. Gray was pleased by Gilliland's play being matched up against Jones.
"Christian, being able to score against Kam (Jones), a senior versus a ninth-grader was pretty impressive," Gray said. "That gave him a little glimpse of who he could become, because that was kind of where Kam was at the same age."
Jones finished the night with a game-high 26 points, which included a pair of three-pointers for the Eagles.
ECS put the game away in the fourth quarter with a 16-point final eight minutes while holding a tired Trojans' team to field goals by Gilliland and Eric Steward, and a free throw by Mitchell Wright, who with J.B. Chapman were seniors playing their last game for Northpoint.
"We had the toughest schedule in the school's history by a long way and we finished 15-10," Gray said. "I was really proud of Mitchell's and J.B.'s toughness and their leadership. They showed high character, toughness, and leadership skills."
Gray pointed to his team's poor shooting and turnovers, but was pleased with how his team battled on the defensive side of the floor.
"I was proud of our kids because they kept fighting," Gray said. "This doesn't diminish the effort and the toughness they played defense with against a good quality team on the road. We didn't shoot at a high enough level and the turnovers were too high."