Northpoint falls to Phoenix despite Gilliland's 31 points
Photo: Northpoint's Grayson Alford battles Quantas Hudson of KIPP Collegiate for the ball in Monday's game, (Bob Bakken/desotocountynews.com)
KIPP COLLEGIATE BOYS 59, NORTHPOINT CHRISTIAN 49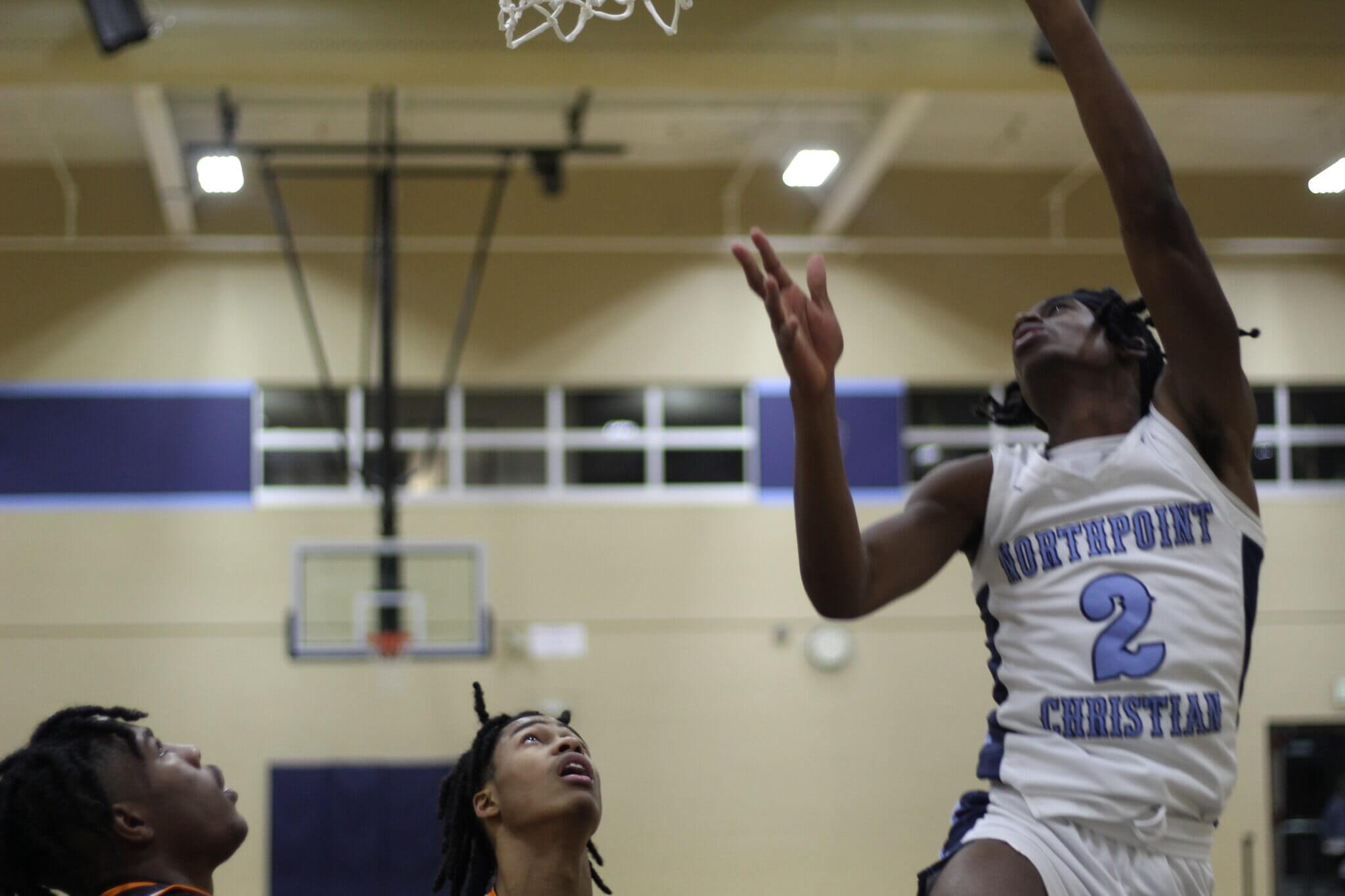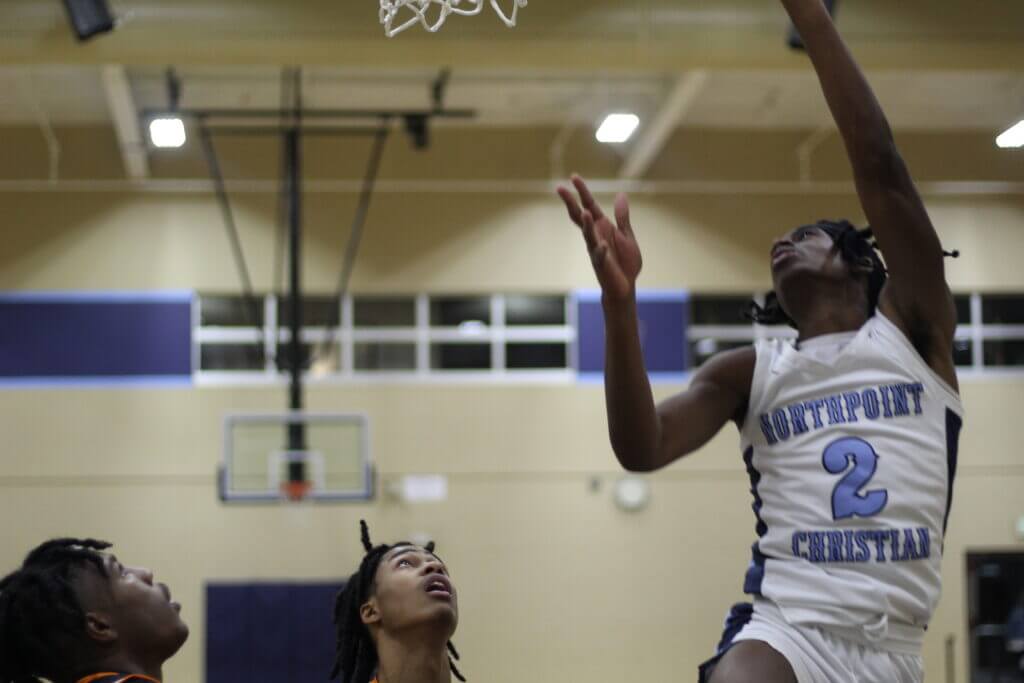 Christian Gilliland's 31 points were not enough for Northpoint Christian in the Trojans 59-49 loss to KIPP Collegiate Monday night on David Manley Court.
The high-scoring guard was the only Northpoint player in double figures as the Trojans, down by as much as 17 points at one time, were able to close the gap late, but too late.
The Trojans held a one-point lead after one quarter at 15-14, but the Phoenix were able to hold Northpoint to just four points in the second quarter to take a 29-19 halftime lead.
KIPP took a 41-30 lead after three quarters and then pulled away in the final eight minutes before Northpoint made its late comeback.
Gilliland, Northpoint's only player in double figures, scored eight points in the first quarter and had 12 total points at intermission. Fourteen of his total came in the final period of play.
After Gilliland, Josh Miles scored six points for the Trojans. Jordan Patterson paced the Phoenix with 22 points, followed by Delrico Grady with 12.
NORTHPOINT CHRISTIAN GIRLS 52, KIPP COLLEGIATE 13
The Northpoint Christian girls' basketball team ran away from KIPP Collegiate in a game where the second half clock did not stop due to the 30-point clock rule.
The Lady Trojans took a 17-2 lead after eight minutes of a quarter that saw the Phoenix net their only points of the quarter in the last minute before the quarter break. That lead became 40-5 Northpoint at halftime, initiating the continuous clock rule for the second half. A 9-0 third quarter grew the lead to 49-13 Lady Trojans and with reserves on the floor for the final quarter, only three points were scored, all from Northpoint.
Lillie Milligan led the Lady Trojans in scoring with 15 points, 11 of which came in the first half. Nailah Herrera followed with 10 points, eight of which were scored before the first-half break. Ten of KIPP Collegiate's 13 points were scored by Smith.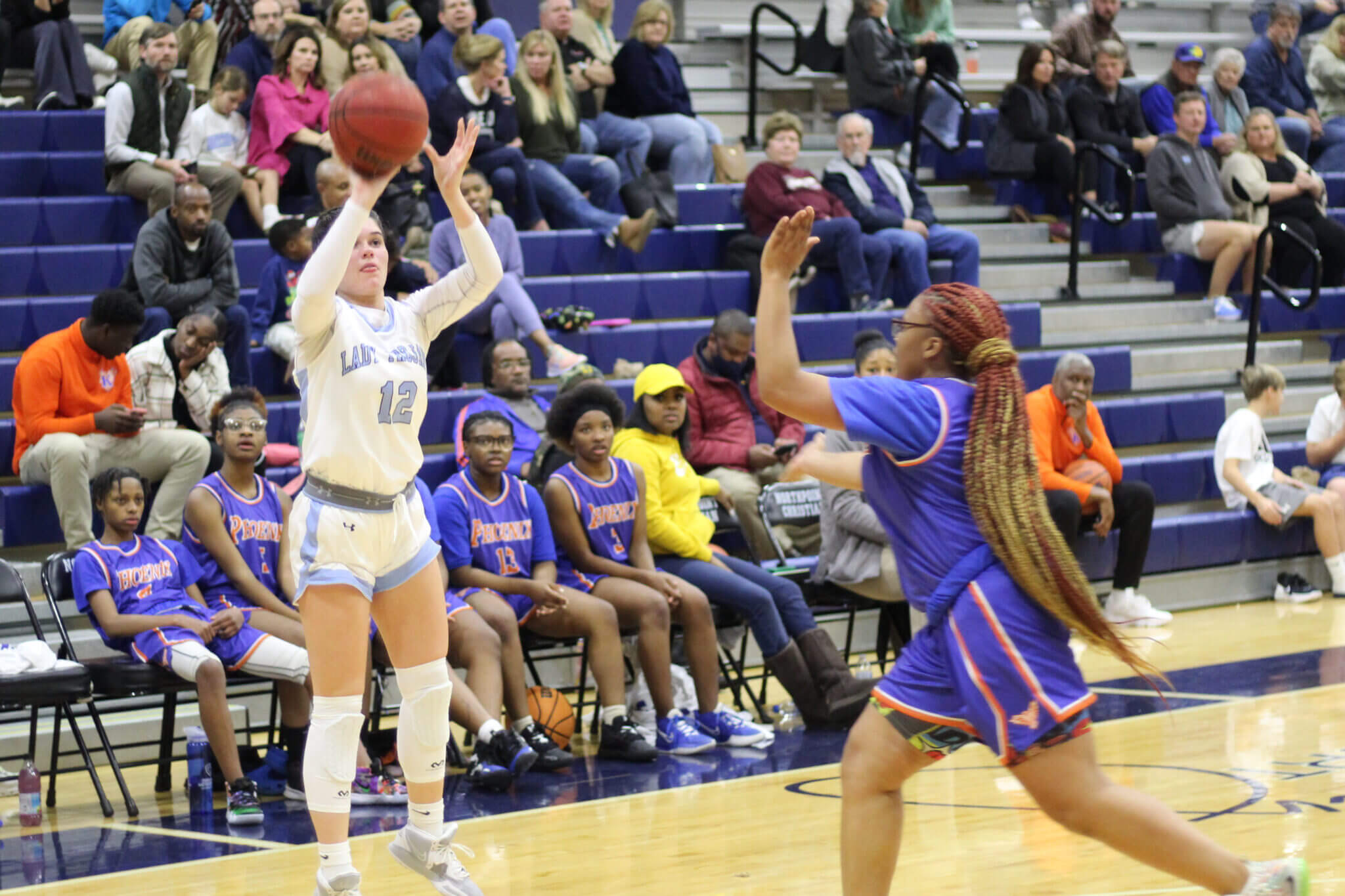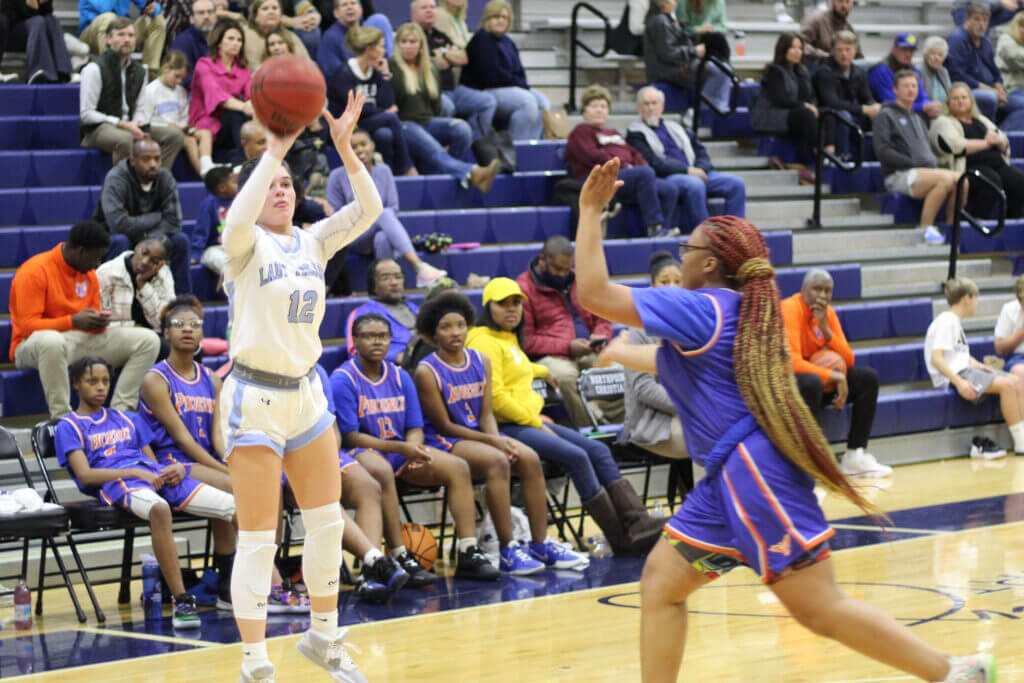 Monday, Nov. 28
Prep boys basketball
Lewisburg 58, New Albany 54

Lewisburg: Amarion Davis 15, Josiah Nelson 11. New Albany: Cayden Howell 25

KIPP Collegiate 59, Northpoint Christian 49

Northpoint: Christian Gilliland 31

DeSoto Central 60, Lake Cormorant 54

DeSoto Central: KJ Patrick Jr. 17, Freddy Ards 10
Prep girls basketball
Lewisburg 52, New Albany 44

Lewisburg: Allie Carroll 21, Allison Irby 14

Northpoint Christian 52, KIPP Academy 13

Northpoint: Milligan 15, Nailah Herrera 10

DeSoto Central 39, Lake Cormorant 17

DeSoto Central: Tereah Hayslett 12
JUCO men's basketball
ASU-Mid-South 91, Northwest 78

Northwest: Jaylon Sanders 26
Prep boys soccer
Prep girls soccer