Northpoint baseball trio signs for college programs
Photo: From left are Carson Fox (Meridian Community College), Jack Staples (Christian Brothers University), and Anthony Zarlingo (Southwest Tennessee Community College). (Bob Bakken/DeSoto County Sports)
An important trio of players who were part of the successful Northpoint Christian School baseball team this spring have officially decided where they will be playing baseball next season in college.
Two of the players, Carson Fox and Anthony Zarlingo, are going the junior college route. Fox, on Monday, June 14, signed to play next season at Meridian Community College, while Zarlingo has chosen to play at Southwest Tennessee Community College in Memphis.
The third senior player who signed Monday was Jack Staples, who will be going to play at Christian Brothers University in Memphis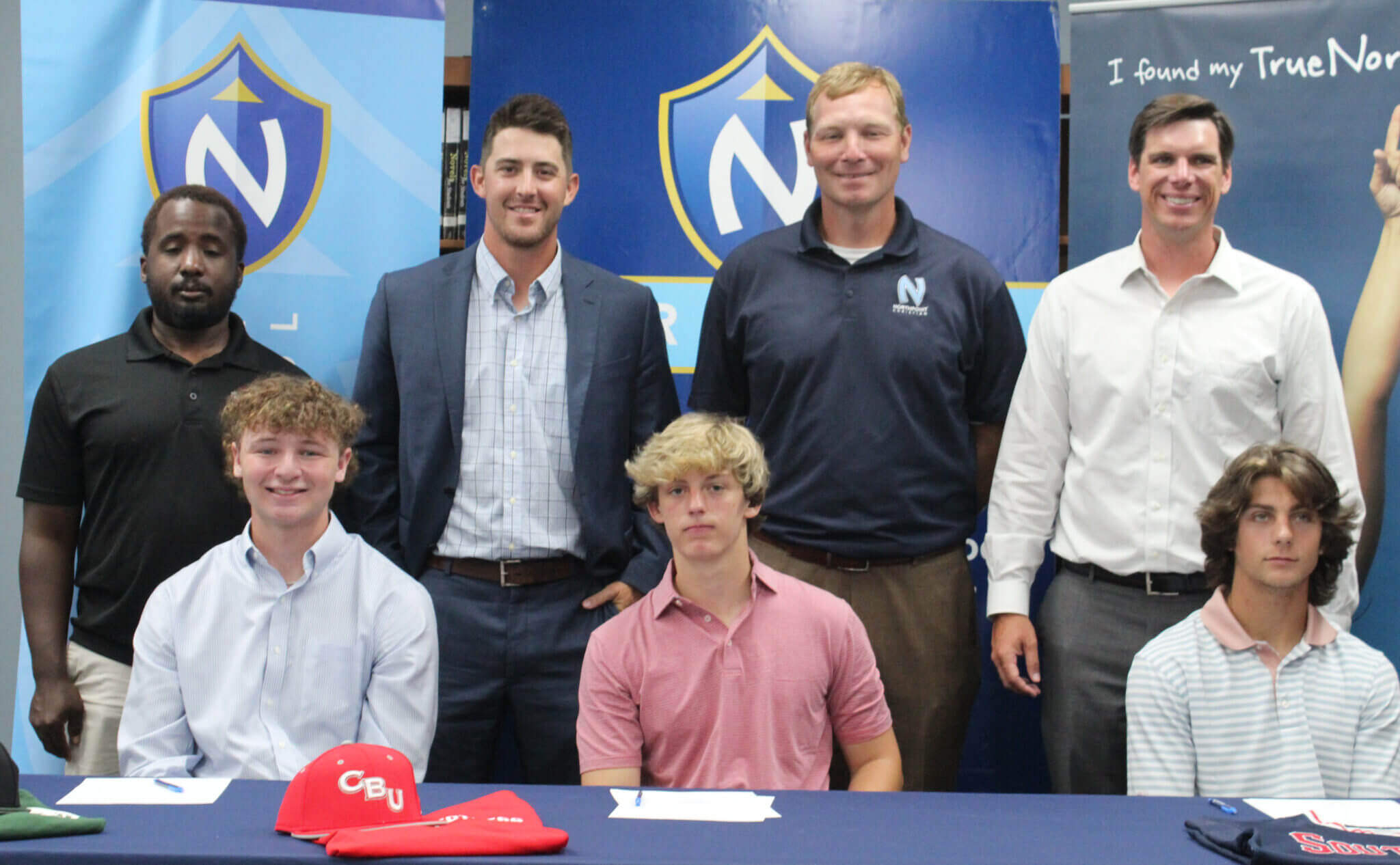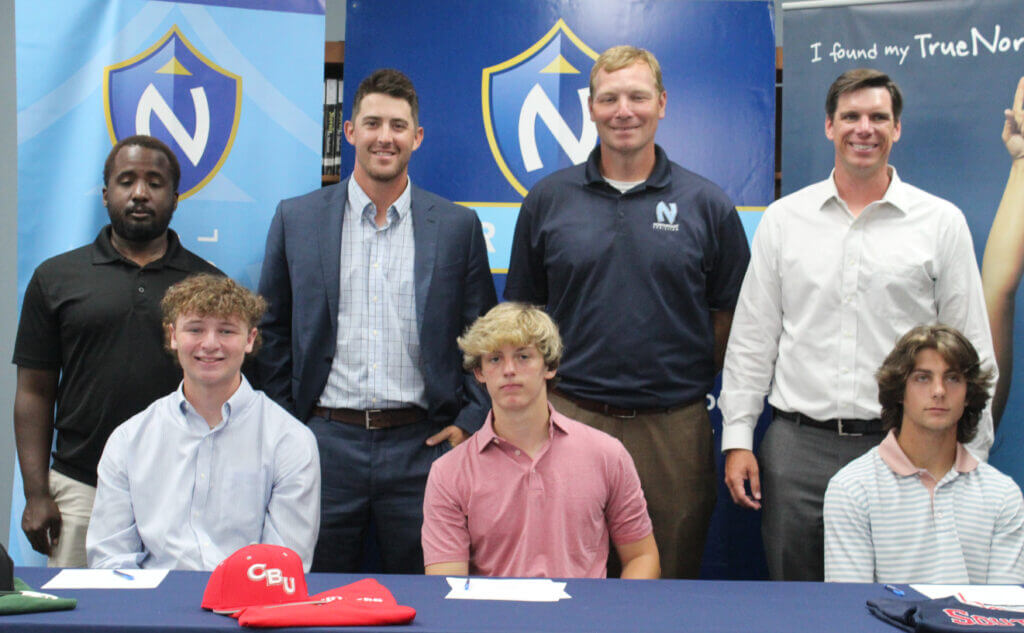 Together, they were part of the squad that went through the competition to the final round of the Tennessee Secondary School Athletic Association (TSSAA) Division II-A state tournament, finishing second to state champion Christ Presbyterian Academy of Nashville 12-11 in the tournament's final game. Northpoint finished the season 34-9 in the team's first trip to the state tournament since 2009, and third state appearance overall. (2004, 2008, 2009). The Trojans were looking for their second state championship, having won the state title as Southern Baptist Education Center (SBEC) in 2008.
"One of the things we try to do in this program is to try to set guys up to play at the next level and give them the tools to play at the next level," said head coach Stephen Kirkpatrick. "We sent three guys to college in 2019 and we're sending at least three this year, so we're really excited about that. The program is going in the right direction."
Zarlingo, known for his hitting ability in the lead-off spot, was also invaluable for his versatility playing different positions, infield, outfield, and even on the mound.
"You've been able to play short, second and one pitching appearance against Jackson Academy, but the way you were our lead off man was great," Kirkpatrick told Zarlingo.
Staples was a staple of the Trojans' pitching corps who was exceptionally effective and versatile.  
"We knew when we first saw Jack we knew he could spin a curveball," Kirkpatrick said. "Jack's got an amazing four-pitch arsenal."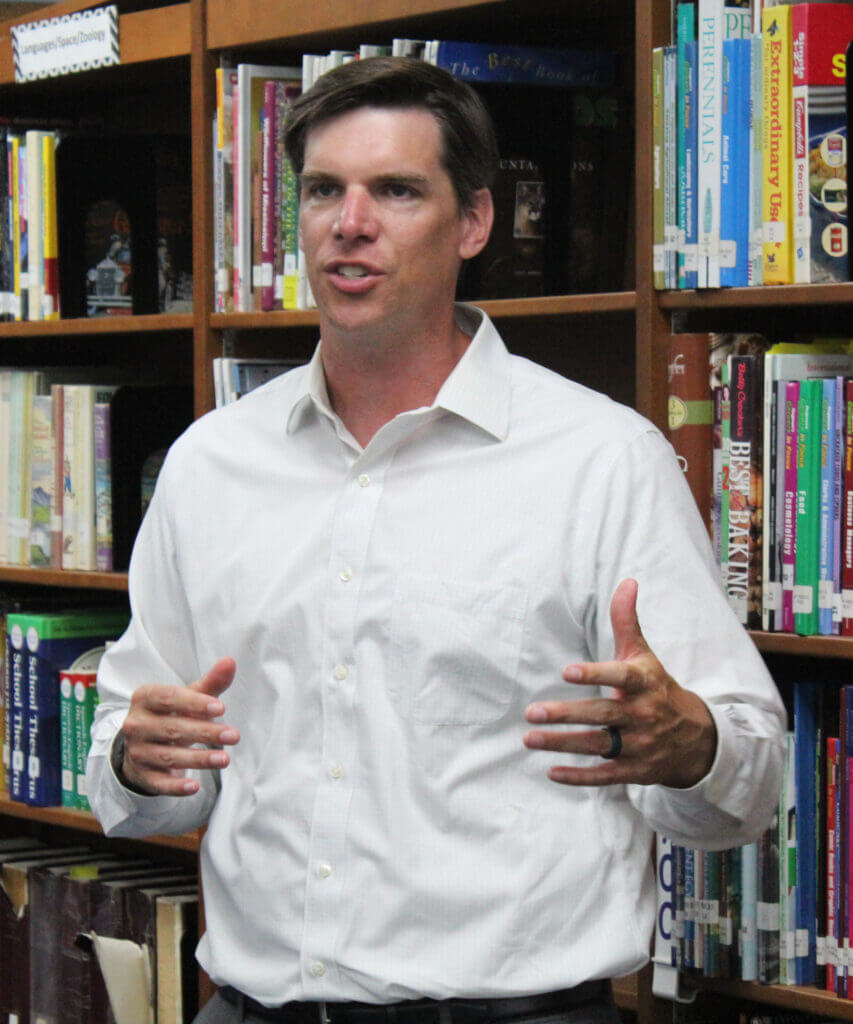 Kirkpatrick also has a pretty good take on where Staples will be going, as the Trojans' head coach was an assistant at Christian Brothers under head coach Lee Parks for seven years before coming to Northpoint.
Fox was another effective pitcher for the Trojans, coming out in relief and being able to throw as fast as 88 miles-per-hour on the mound.
"Carson worked hard and replacing him in the bullpen is going to be really tough," Kirkpatrick said. "Carson's going to do really well in a really good junior college program."
Kirkpatrick, in his third season at Northpoint, added the cancellation of the 2020 campaign due to the coronavirus pandemic likely placed some added pressure on the seniors due to a lack of recruiting and college coaches not sure what the future held for their program. But the Northpoint coach complimented all three for playing well in spite of the pressure.
"One of the things COVID affected last year was the recruiting calendar," Kirkpatrick said. "In a normal year with these three guys we probably would have had this in the fall. These guys did an amazing job. If COVID affected them, you wouldn't have known it from their stats or the way they played."
The Northpoint coach added there may be two more players to sign yet this off-season.