Lady Quistor Howell signs to play at Itawamba
Addison Howell scored a total of 250 points in her two years playing basketball at Oxford, but a change of scenery did her game a whole lot of good.
The guard-forward for the Olive Branch High School girls basketball team just finished her senior season scoring more than 1,100 points in her two years for the Lady Quistors and also has her fingerprints on an MHSAA 6A state championship trophy, one she helped win her junior year. 
That scoring ability is what attracted the Itawamba Community College women's basketball program to Howell…attracted them a lot, said Lady Quistors' coach Jason Thompson Monday as Howell signed her letter of intent to play at the Fulton junior college.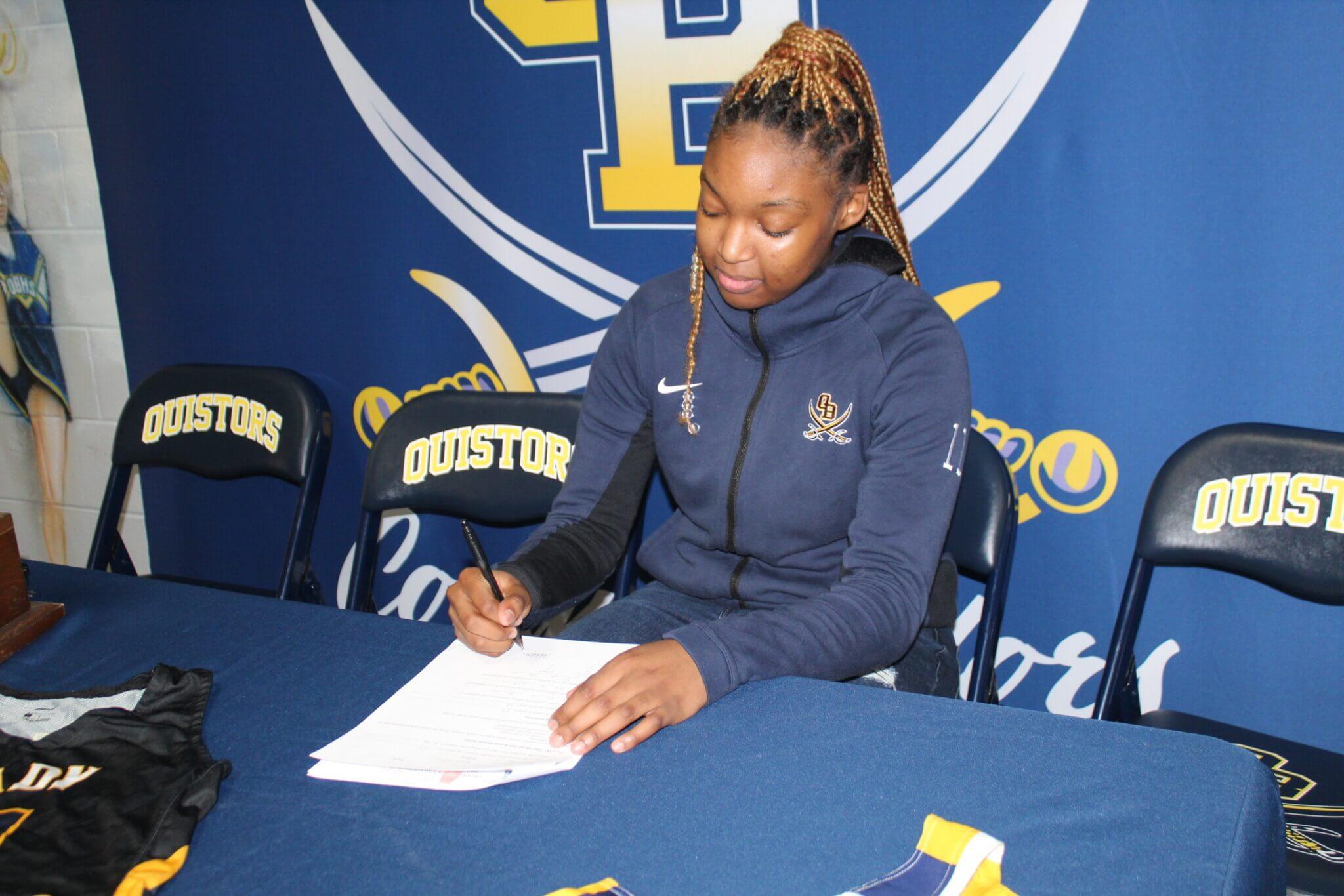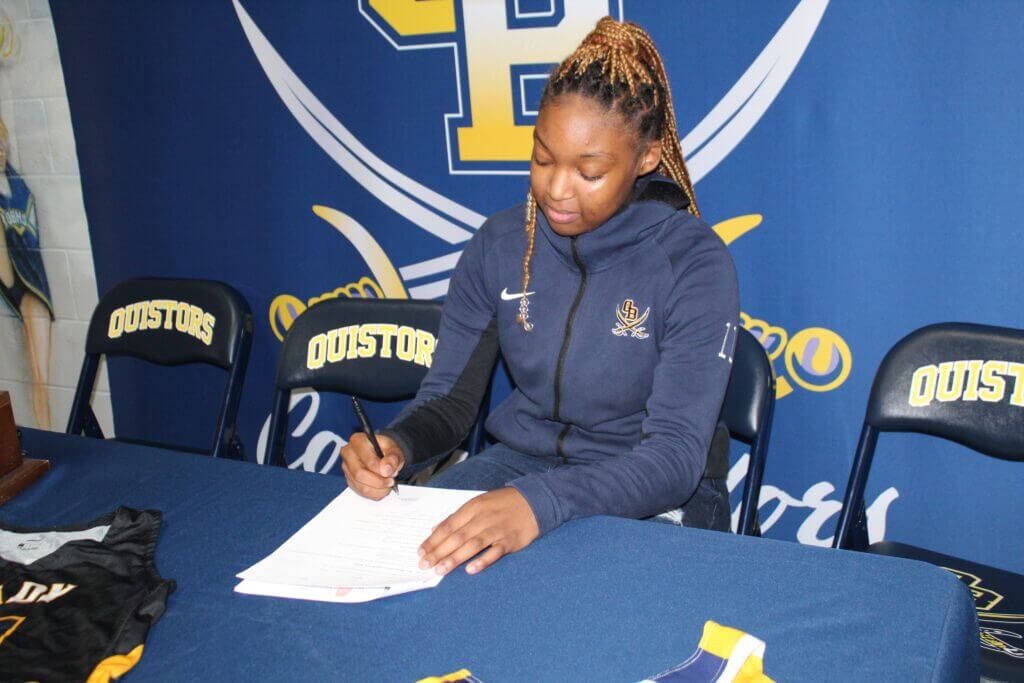 "They were really after her, they sought after her a lot," Thompson said. "They were in the gym at practices and at games and spent every moment they could to let her know that she was a big recruit for them and one of their top looks for this 2022 year."
There were points a plenty filling up her line on the scoresheet this season. Howell averaged 22.8 points per game for Olive Branch and was typically among the top point getters each night the Lady Quistors took the floor.
But Howell wasn't just throwing in basketballs from all over. She garnered an average of six rebounds a game, made an average of three assists a contest, and also made two steals a game. At the free throw line, Howell shot an average of 71 percent.
Howell said she liked the atmosphere of what college life could be like at Itawamba.  
"It was a family atmosphere," Howell said. "Everybody was so nice and it just felt like home. That was the most I felt in a college experience and college visit."
At the same time, Howell said coming to Olive Branch was made special by the welcome she received from the team when she came to the school for the first time last year.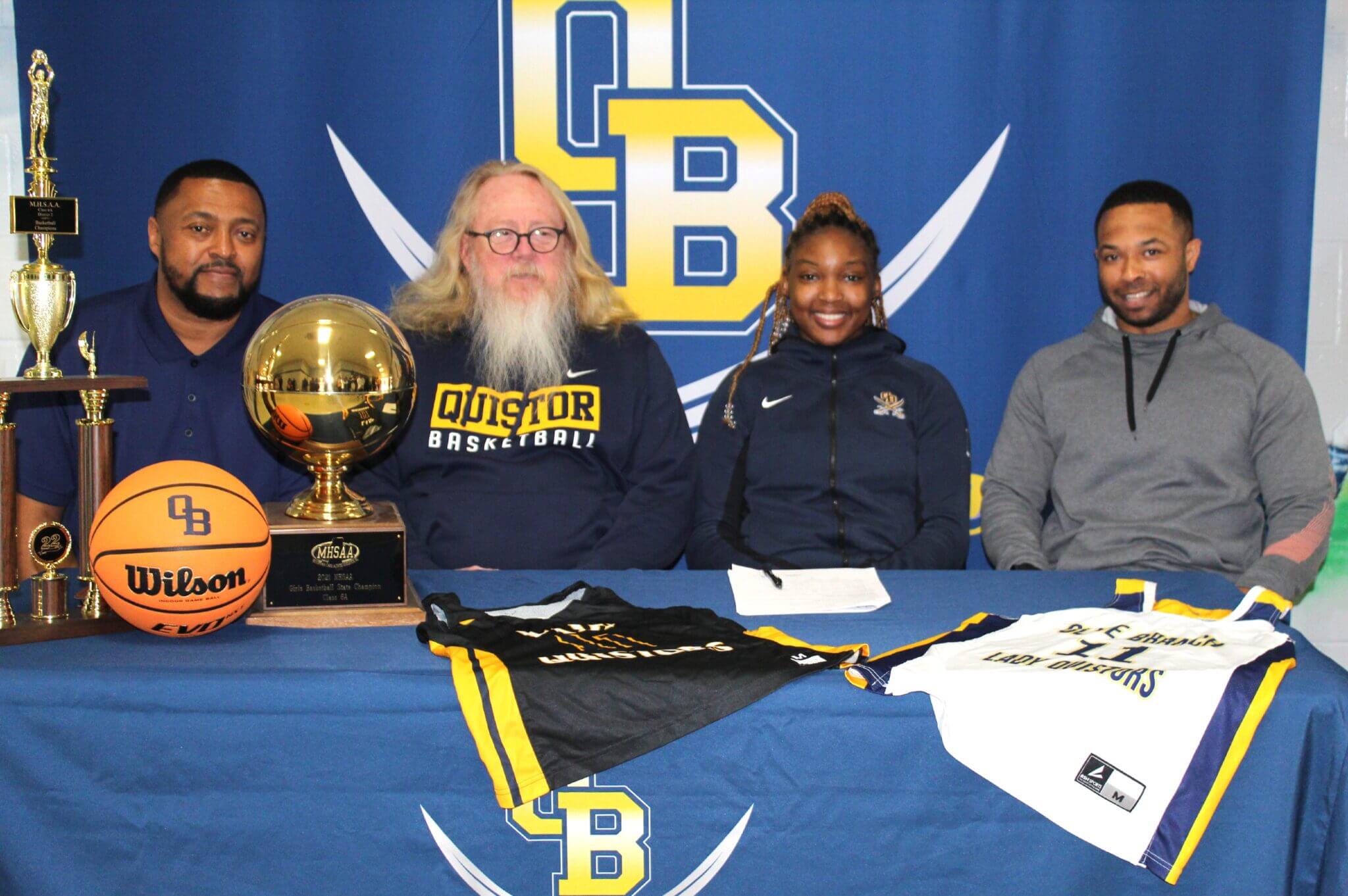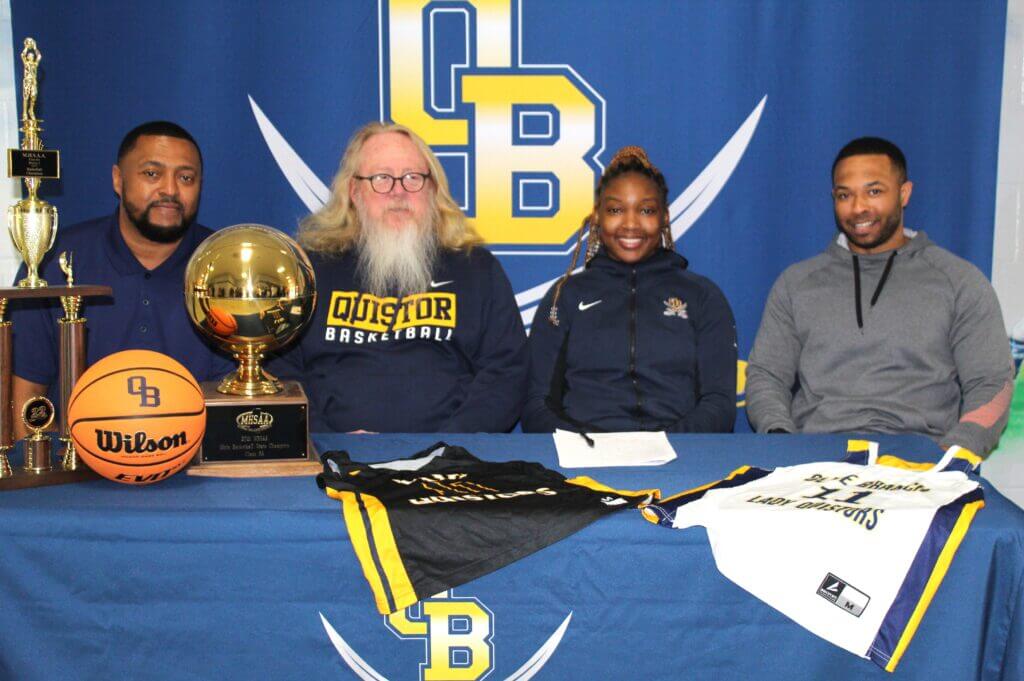 "Everybody here just welcomed me with open arms as soon as I got here," Howell said. "I was really grateful to everybody. I thought it was going to be a tough transfer, but they made it easy."
On the basketball floor, Howell was accurate in her shooting skills and Thompson said that's what Itawamba is looking for when she comes to Fulton next fall.
"They're looking at her scoring ability being one of the main things moving forward because she can score in bunches," Thompson said. "She could guard any position, she could play inside or outside on offense, so she brought a lot to the table. When she really locked in she was phenomenal."
Entering the NJCAA Region 23 basketball tournament this week, the Robin Porter-coached Lady Indians had a 15-9 record and was 9-5 in conference play.
Porter hopes Howell will do for her what she's done for Olive Branch the past two seasons.
"I'm a shooter," Howell said. "I'm going to let it ride, I'm going to let it ride."