Lady Jags claim fourth volleyball state crown
There is another sparkling new "Gold Ball" trophy and a banner returning to DeSoto Central after the Lady Jags volleyball team won the MHSAA 6A state crown with a 3-1 victory over Brandon in the finals at Clinton.
Scores of the match were 22-25, 25-13, 25-14, and 25-16 for DeSoto Central over the Lady Bulldogs.
It is the fourth state championship for DeSoto Central and the first since beating Hancock for the Class III crown in 2015. Brandon beat the Lady Jags for the title in 2017 and again in 2018, meaning Saturday's victory was also a measure of revenge for DeSoto Central.
The Lady Jags struggled off the mark Saturday night as Brandon took the early lead. The Lady Bulldogs had built a six-point lead at 13-7 when coach Margaret Falatko called a timeout.
An Amonie Silas kill brought the Lady Jags within four at 16-12 before Brandon regained a six-point lead to force another DeSoto Central stoppage.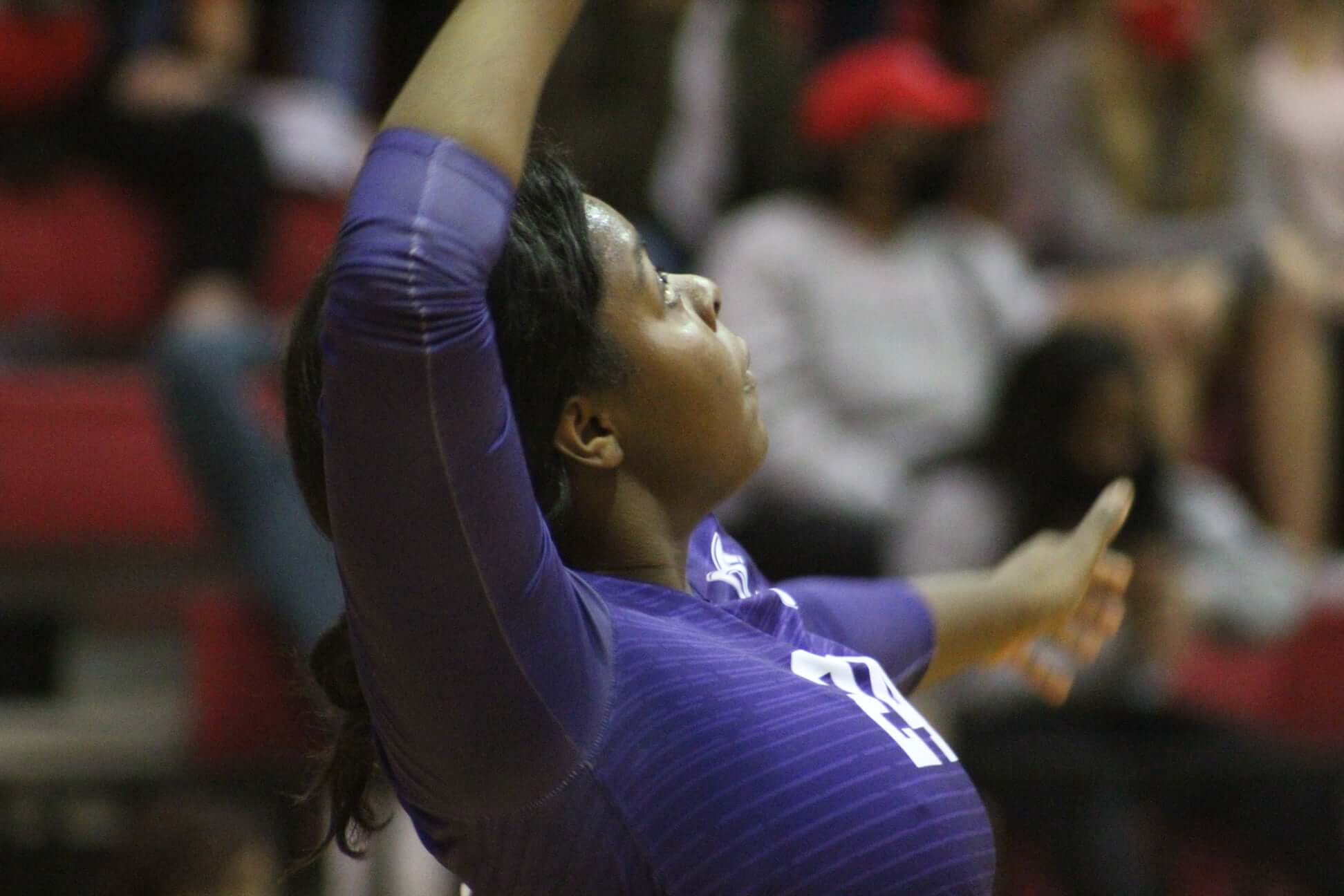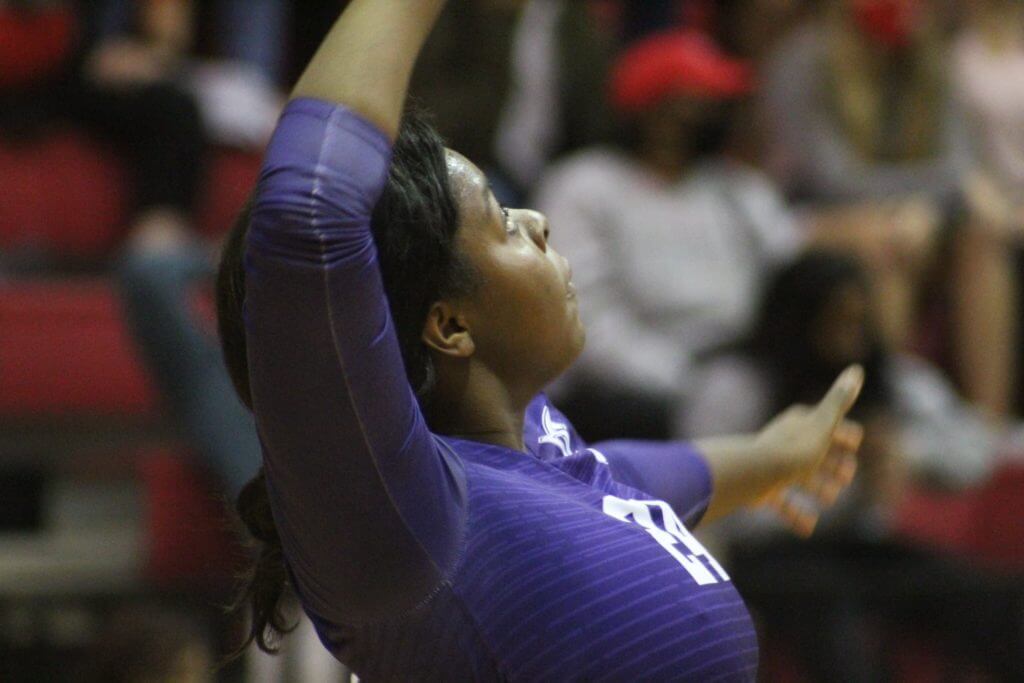 Silas brought down two more kills late in the set, but it wasn't enough as Brandon took the 1-0 set advantage.
"The first set, we had too many errors," said Falatko. "That's a clean team over there and they don't make a lot of errors."
Changes made between the first and second sets got DeSoto Central back on track.
"Our coach had adjusted to their defense and our hitters started hitting according to their defense," libero Megan Harris said.
The formula to go through Silas was put into full force in the second set for DeSoto Central, which rallied by setting her up several times on their way to the 25-13 set win.
"I was ready for it," Silas said. "I was waiting. I knew after that first set that we were taking it in three; no more games."
The Lady Jags got off to a 10-1 lead with Silas dominating the front line to help Lindsey Cowart to a five-point service run. A net violation later gave DeSoto Central a 15-4 lead and that increased to 20-6 when a Brandon serve went long and out-of-bounds.
The Lady Bulldogs recovered, but the margin was too great and too late to overcome in the DeSoto Central set win.
Set three started closer until a shot of a Brandon block went out for a 10-6 DeSoto Central advantage. Another Brandon shot that went wide upped the lead to 15-8 and an ace serve made it 22-13 to force a Brandon timeout.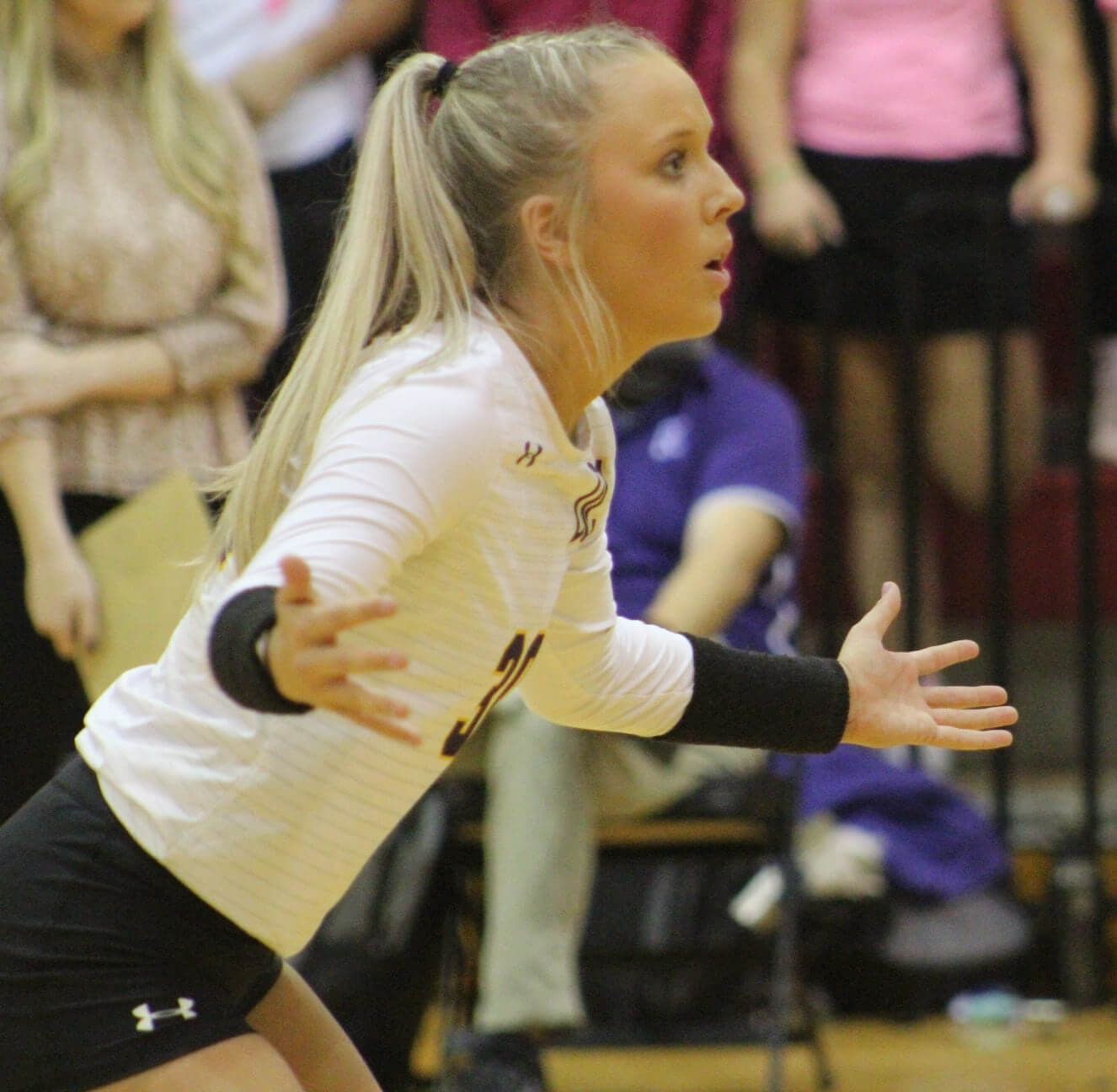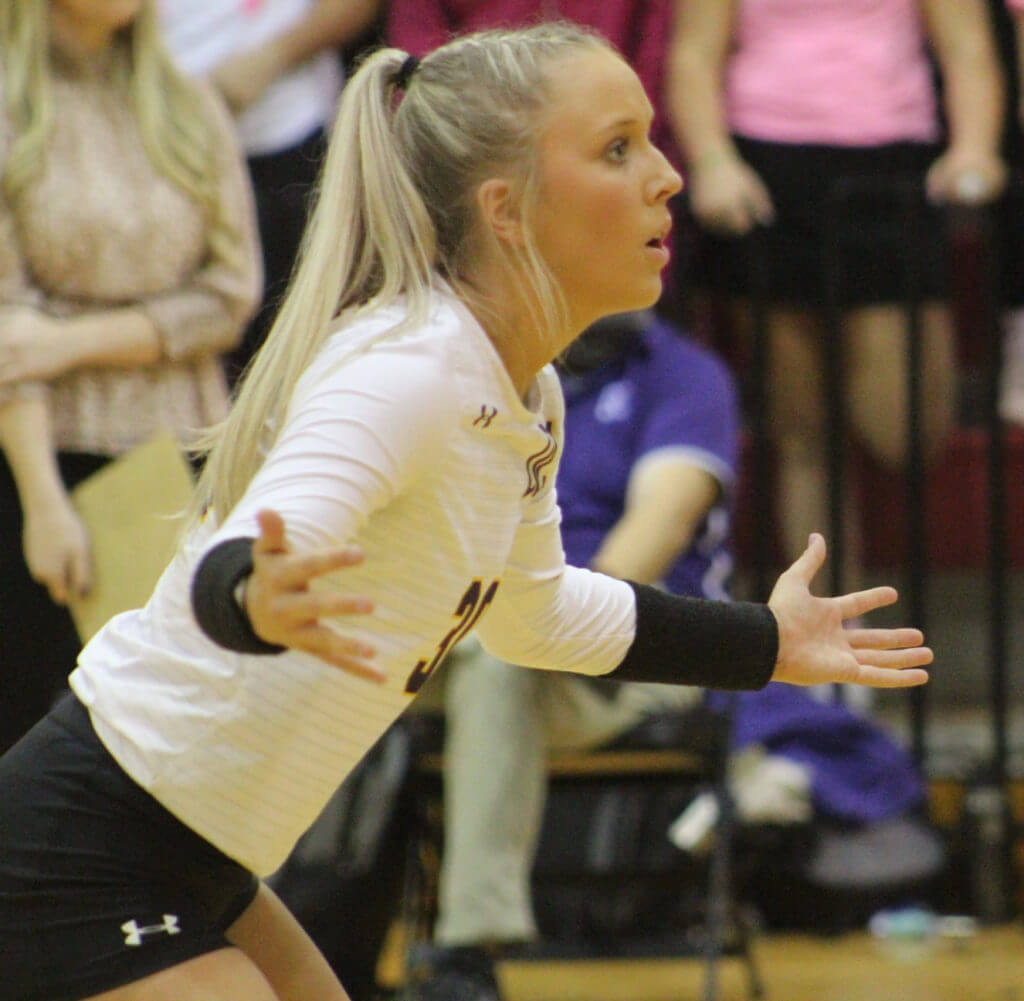 Harris came out of the timeout with an ace serve as the Lady Jags would close out set three 25-14.
The final set of the match again was tense and close and had both teams tied at 9-9.
Kennedy Smith broke the tie with a shot off a block for DeSoto Central and the Lady Jags held the lead the rest of the way to the state championship.
Kayla Beal's service ace made the score 22-16 and the Lady Jags scored the last three points for the win.
For the match, Silas brought down 26 kills , served two aces and had nine digs. Gracie Tacker dished out 42 digs and provided nine kills. Harris served a pair of aces and had 28 digs in the victory.  
Falatko said her seniors are a special group and she wanted them to enjoy a state title.
"I really wanted them to experience a state championship," Falatko said. "They've been here three times and two times they lost to Brandon so I really wanted them to feel what it is like to win a state championship."
There are now 20 state volleyball championship trophies residing in DeSoto County schools,  and four of them are at DeSoto Central.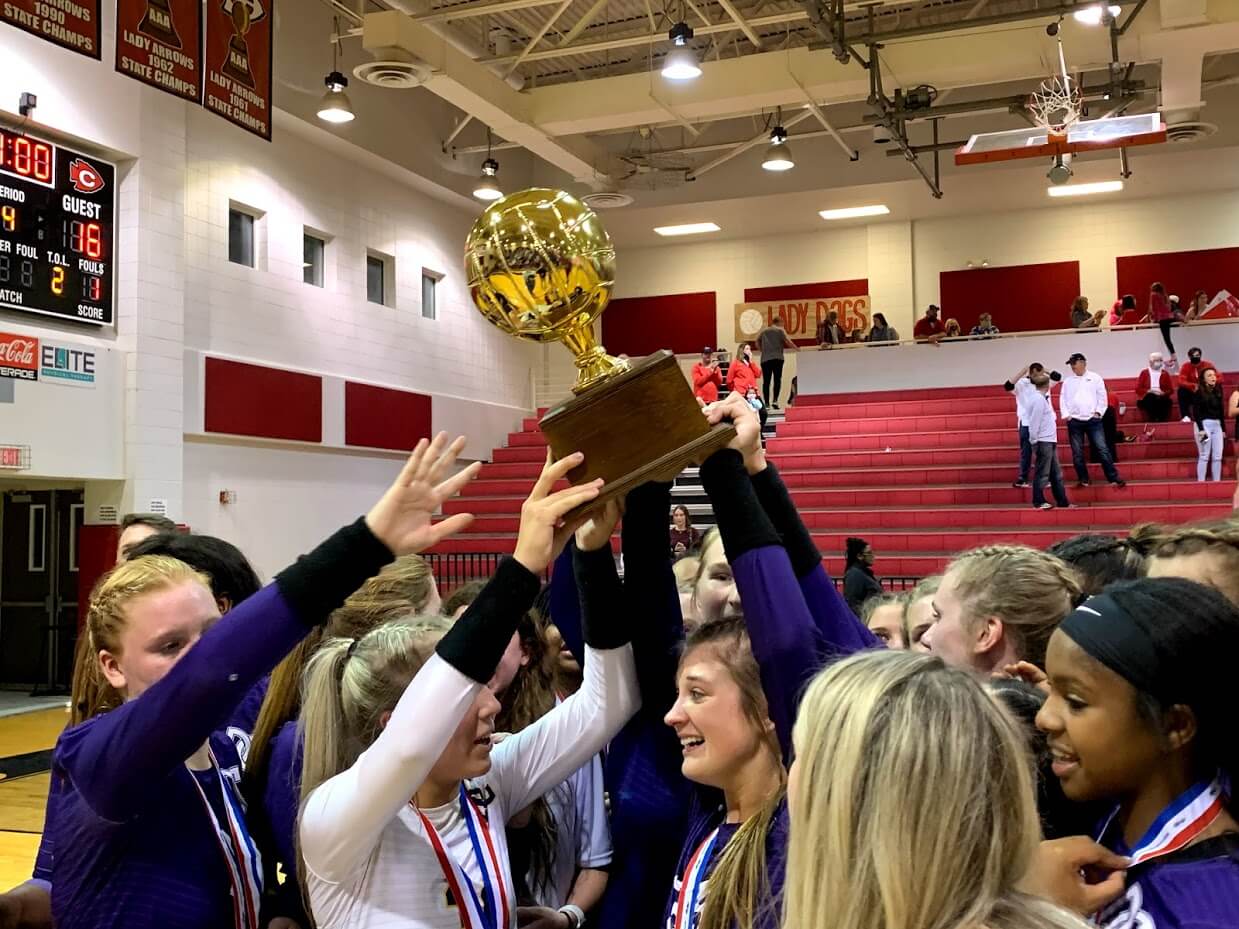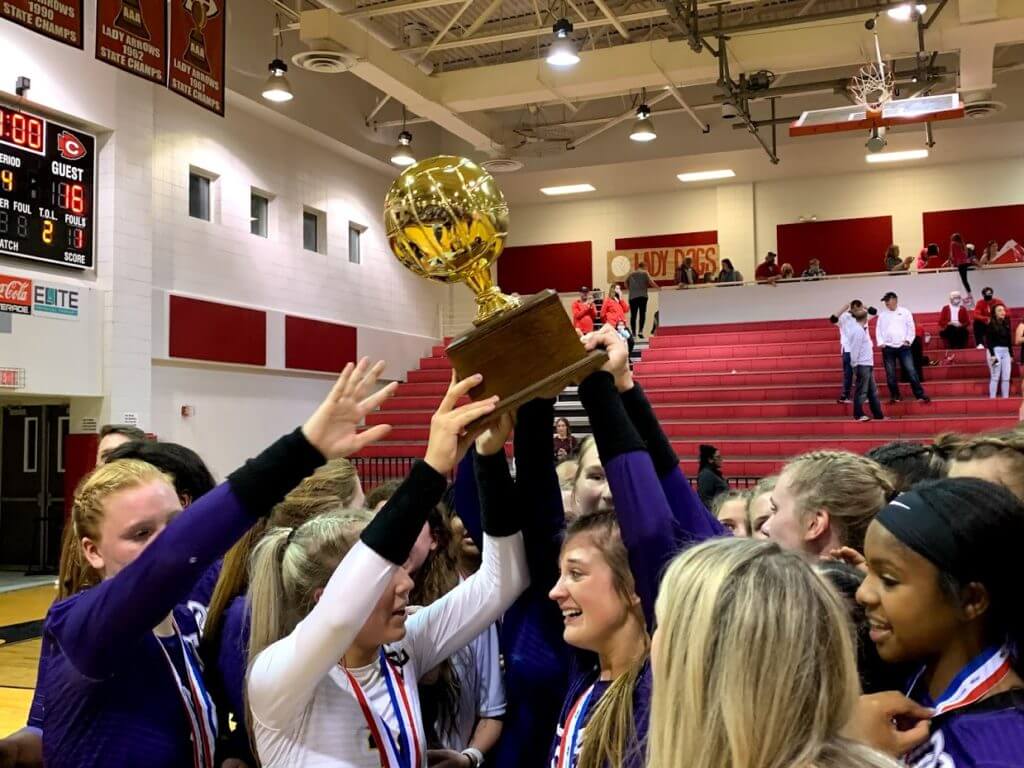 (Contact desotocountynews@gmail.com)