Lady Jags batter Tupelo to advance in softball playoffs
DeSoto Central pounded its way into the third round of the MHSAA 6A softball playoffs Saturday afternoon with a dominating 18-1 victory over Tupelo, a five-inning beat down that gave the Lady Jags a two-game sweep of the Lady Wave. Saturday's win at Tupelo followed Thursday's series-opening 2-1 victory at DeSoto Central.
With the win, the Lady Jags now face either Madison Central or South Panola in the third round, with game one Friday night at DeSoto Central.
Savannah Wilbanks and Londen Armstrong led the offense with three hits each. Arin Dale and Mattie Melton each drove in a trio of runs for the Lady Jags. Megan Vinson homered, while Armstrong, Reagan Dale and Melton each doubled.
Lady Jags coach Ashley Ford said an adjustment in practice Friday helped her team jump on the Lady Wave.
"The first time we played them we struggled to hit slower pitches," Ford said. "So I brought in some younger kids to practice for us to work on slower pitches."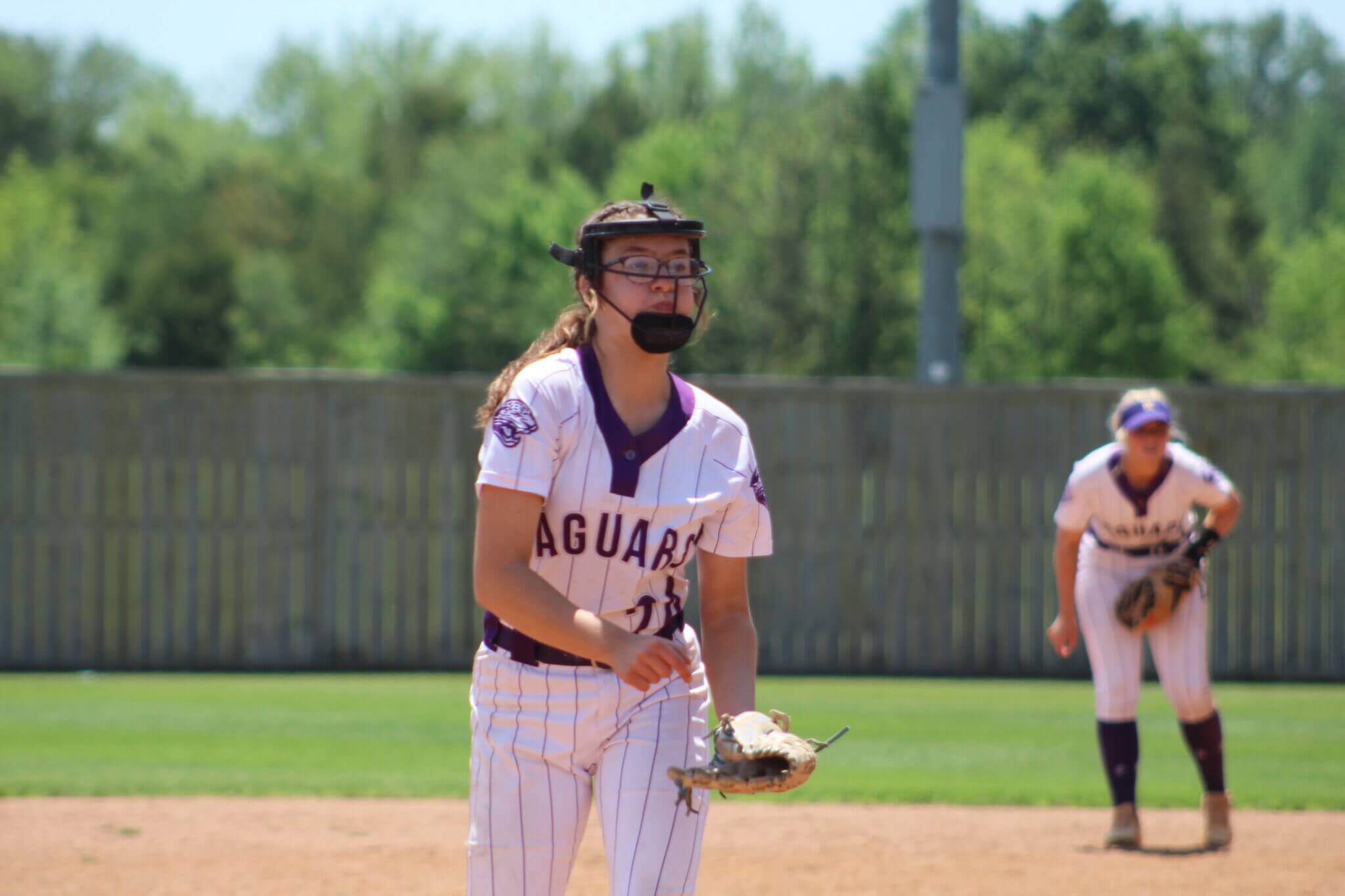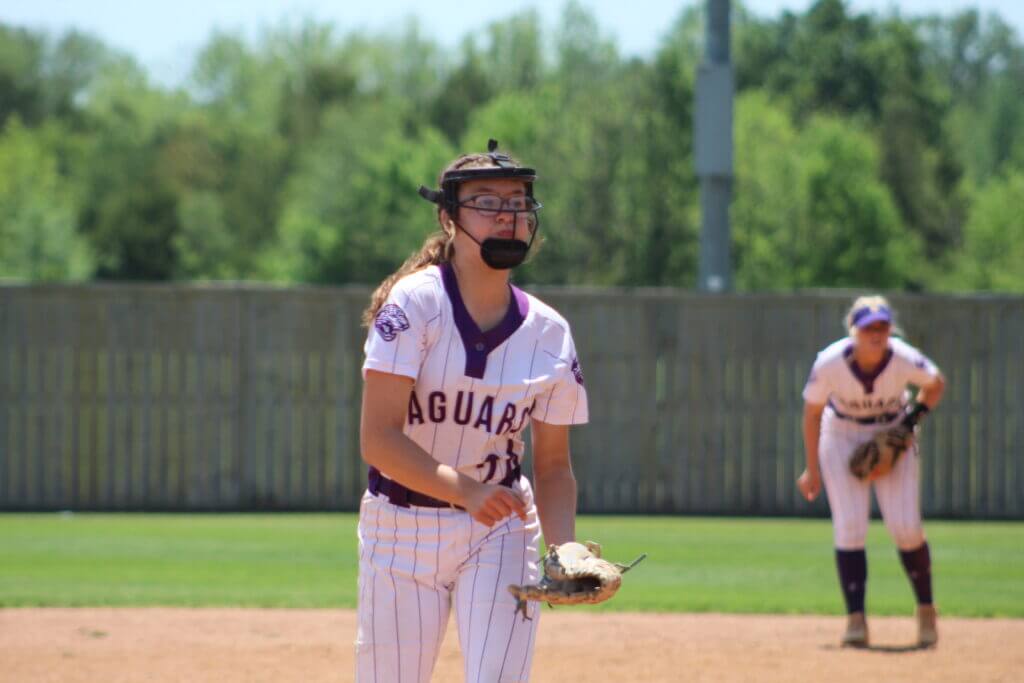 In the circle, Jorja Wheeler struck out five and walked four while allowing just one hit for the victory.
Arin Dale's single drove in Vinson with the game's first run in the Lady Jags' first inning. Tupelo would answer with a run scored on a fielder's choice out for a 1-1 tie after one.
But the Lady Jags took the lead for good with another run in the second when Reagan Noble scored on an Arin Dale ground out.
DeSoto Central broke the game open with four runs in the third, followed by another solo run in the fourth.
However, the clincher came with a change of pitchers in the fifth inning after the leadoff batter reached base. Jaycee Thompson came to pitch and the Lady Jags jumped on her pitching to post 11 runs before the inning ended. The game ended in the home half of the fifth after Tueplo's lead-off hitter reached base on an error but was left stranded.
PLAYOFF SCHEDULES – April 28-May 2
Prep Baseball
MHSAA 6A Playoffs Second Round-Best of Three
Oxford vs. Center Hill
Friday – Oxford 6, Center Hill 2
Saturday – Oxford 17, Center Hill 4 (5 innings) (Oxford wins series 2-0. Oxford scored 10 runs in the third inning. Dominic Rivino doubled and drove in two runs for Center Hill. Logan Esfield had two hits.)
Hernando vs. Madison Germantown
Friday – Germantown 3, Hernando 2 (Germantown leads series 1-0)
Saturday – Hernando 8, Germantown 3 (Series tied 1-1. Complete game pitching victory by Tyler Sullivan.)
Monday at Hernando – 7 p.m.
DeSoto Central vs. Southaven
Friday – DeSoto Central 10, Southaven 0 (5 innings)
Saturday – DeSoto Central 8, Southaven 5 (DeSoto Central wins series 2-0. Ryan Musselwhite and Gavin Brassfield each had two hits. Colton Coates and Brock Tapper each doubled. Tapper struck out five and walked two.)
MHSAA 5A Playoffs Second Round-Best of Three
Lake Cormorant vs. Neshoba Central
Friday – Neshoba Central 6, Lake Cormorant 1
Saturday – Neshoba Central 13, Lake Cormorant 4 (Neshoba Central wins series 2-0.)
Prep Softball
MHSAA 6A Playoffs Second Round-Best of Three
Hernando vs. Lewisburg
Friday – Lewisburg 6, Hernando 2
Saturday – Hernando 4, Lewisburg 3 (Series tied 1-1. Avery Wolfe's two-run double in the seventh gave the Lady Tigers what became the winning runs.)
Monday at Hernando – 6 p.m.
DeSoto Central vs. Tupelo
Thursday – DeSoto Central 2, Tupelo 1
Saturday – DeSoto Central 18, Tupelo 1 (5 innings) (DeSoto Central wins series 2-0)
MHSAA 5A Playoffs Second Round-Best of Three
Lake Cormorant vs. Neshoba Central
Friday -Neshoba Central 12, Lake Cormorant 0 (4 innings)
Saturday – Neshoba Central 19, Lake Cormorant 1 (3 innings. The Lady Rockets scored 12 runs in the third inning. Lake Cormorant committed 11 errors.)
Photo: DeSoto Central coach Ashley Ford talks with her infield during a break of Saturday's 18-1 victory over Tupelo. (Bob Bakken/DeSoto County Sports)