Jones becomes another D-I product from Northpoint
Northpoint Christian School girls' basketball coach Barry Gray believes this year's Lady Trojans will be among the tallest clubs he's ever assembled. It could also be a team that makes another, seemingly almost regular, visit to Lipscomb University in Nashville for the Tennessee Division II-A state Final Four.  
The Lady Trojans already have become a bit of a pipeline for Division I women's basketball talent from the Southaven school. In recent years, Northpoint has sent Ashtyn Baker to Liberty University, Lauren Gross now at Southern Miss, and Lindsey Whiteside now at Lipscomb. 
You may now add Leah Jones to the list. The senior shooting forward Wednesday signed a National Letter of Intent to play next season at Tennessee-Chattanooga.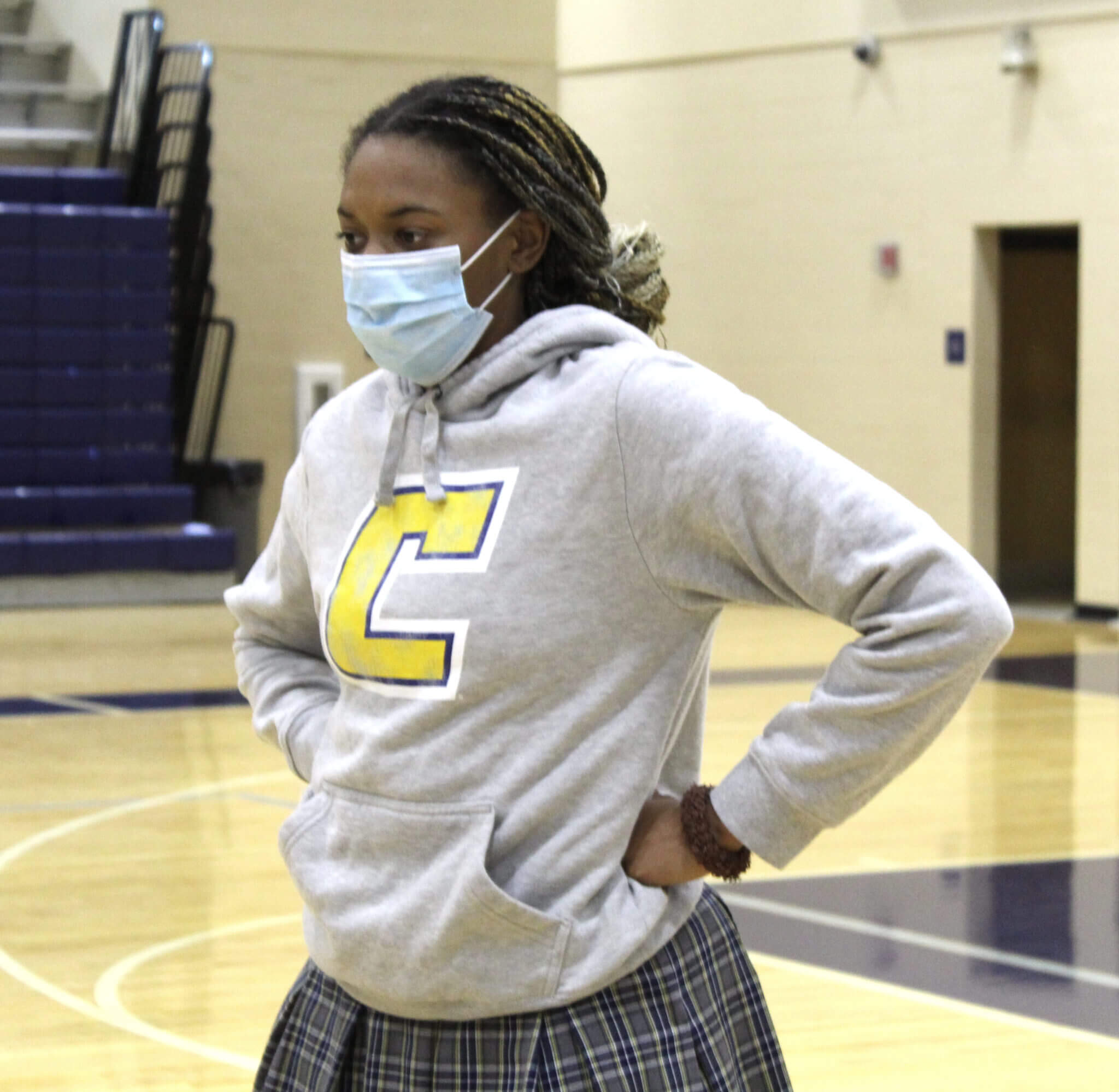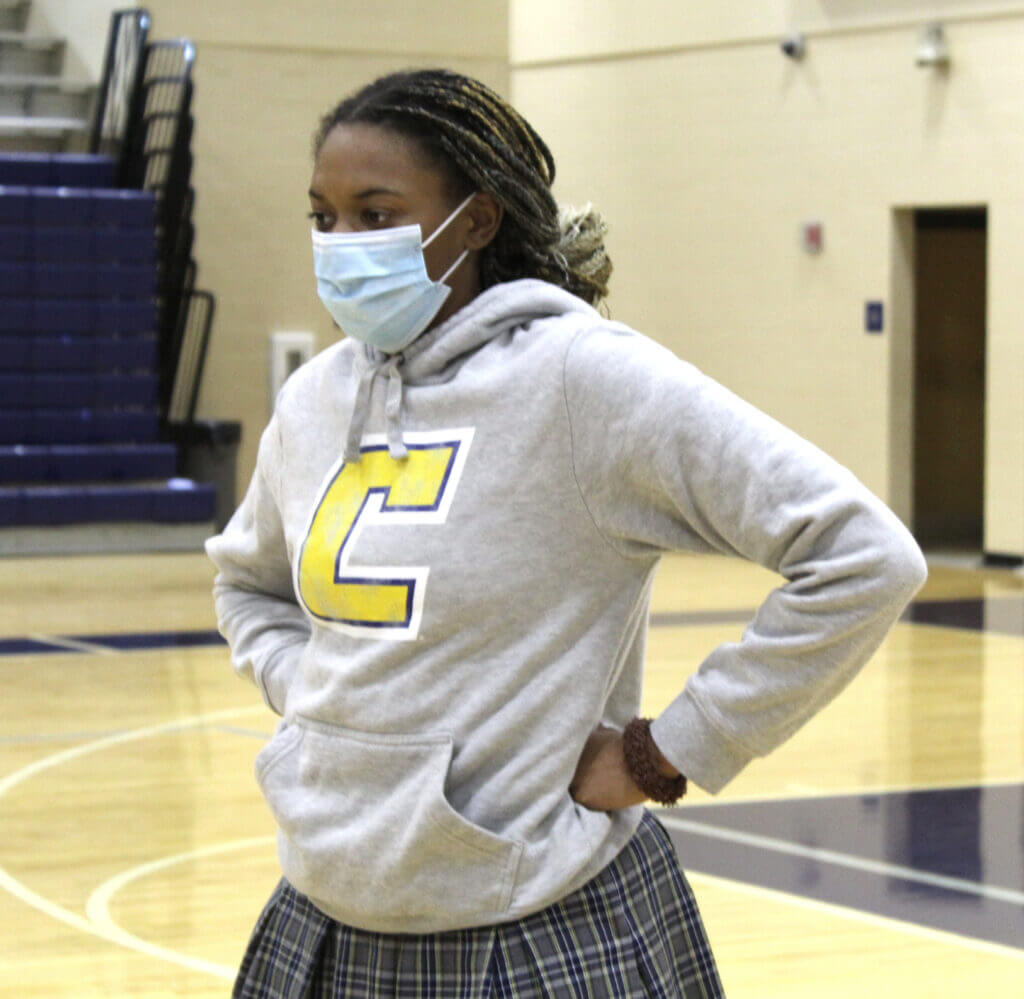 As a junior, Jones led the Lady Trojans to a 23-5 record last season and the TSSAA Division II-A West Region quarterfinals. As a sophomore, she was on the Lipscomb University arena floor in the state semifinals and was part of a team that ended the year 25-8.  
In that sophomore season, Jones was named a West Region all-tournament team selection and was the Lady Trojans' Most Improved Player. She was named the squad's Most Outstanding Player and was also named to the all-tournament first team at the Collierville Dragon Fire Classic.
At UT-Chattanooga, Jones will be playing for Mocs' coach Katie Burrows, a hometown girl from Chattanooga who is starting her third season leading the program.  
Jones has also played AAU basketball for Christian Simmons with Tennessee Flight Silver and she credits Simmons for the initial contact with Burrows about Leah.
"All of the coaches (at UT-C) were super loving and all reached out," Jones said about Burrows and her staff. "I felt a connection as soon as I started talking to them. There was an automatic connection and was one thing that I really liked about this school."
However, Jones also credits Gray's intense style of coaching that has molded her into the Division I player she is about to become.  
"It was definitely a challenge, Coach Gray's coaching," Jones said. "That was not easy at all, but he definitely helped me push through things that I have never had to push through before. With this outcome here, I couldn't have asked for anything better."
Gray said he smiles when he reflects on Jones' basketball growth over the years.
"We knew what was inside of here," Gray said. "(Assistant) Coach (Ryan) Richardson pushed her hard at a young age and we continued that through the last couple of years, but it has really paid off for her. She's had a lot of individual training with her AAU work, but she's done a lot of things to maximize the gifts that God has given her."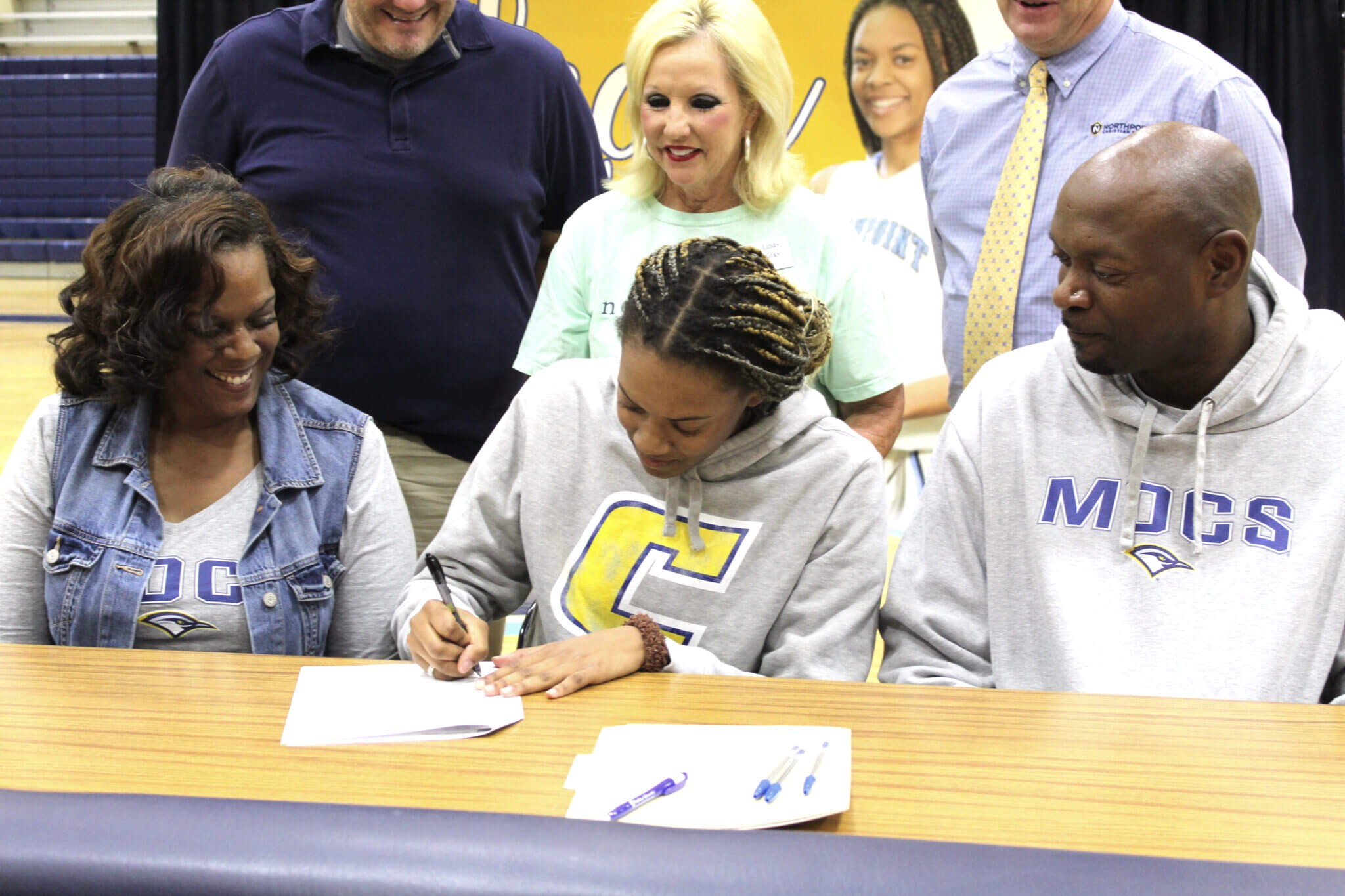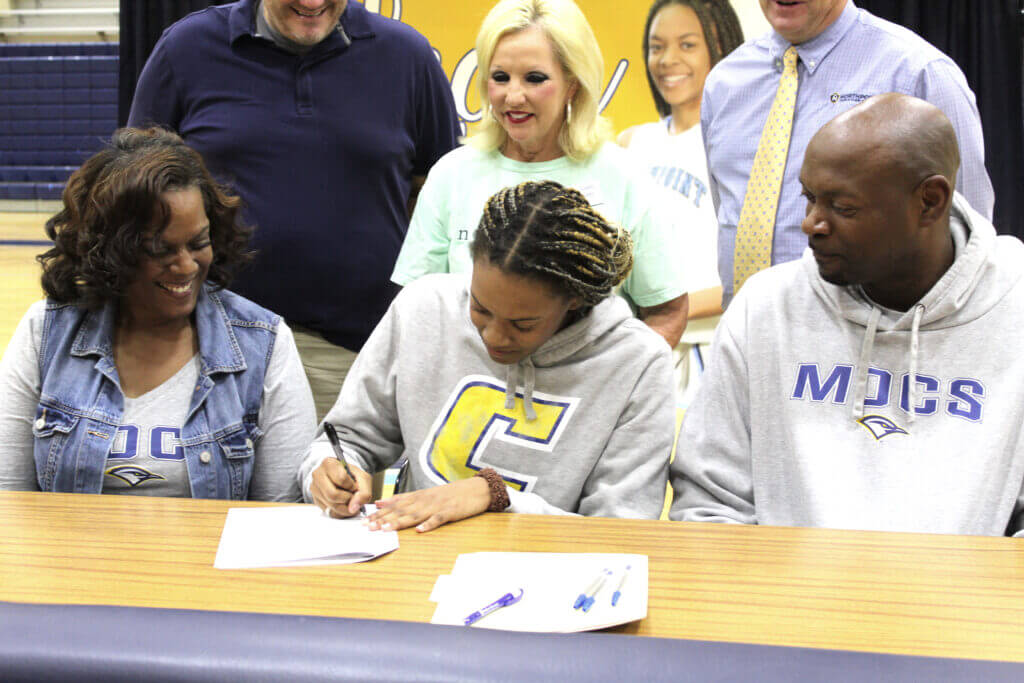 Even at six-feet tall, Jones won't be parked in the paint, but you should look for her to be effective all over the basketball court.
"I'm definitely an all-around player and I'm not just a one-dimensional player," Jones said. "I can do multiple things that will be a plus, for sure."
"Her three-point shot has really come along," Gray added. "I think it clicked in for her about the end of her sophomore year and about Christmas time this past year you could really see the potential. She's a leader in the dressing room and works extremely hard in practice."
Jones plans to major in business marketing while playing at UT-Chattanooga, a member of the Southern Conference that last year finished with a 14-17 record. This year's team is expected to do much better, as preseason polls place the Mocs either first or second in the conference.