Itawamba signs Jaguar pitcher Haltom to roster
Last week's signing period for colleges gave Itawamba Community College the chance to add a pitcher from a championship program to next year's baseball roster.
Coleman Haltom, a right handed thrower for 2019 MHSAA 6A champion DeSoto Central, signed last week to play next season for the Indians.
Last year's campaign to repeat as state champs was cut short by the onset of the coronavirus pandemic, but Haltom had his share of contributions in a spot relief for a Jaguars' team that finished the year with a 12-1 record.
DeSoto Central coach Mark Monaghan said Haltom's biggest contribution in the 2020 season was coming in to relieve starter Brock Tapper and throw two innings to beat Hartselle, Alabama 4-3 in eight innings. The victory gave the Jaguars the championship of the Perfect Game Showdown tournament in Hoover, Alabama.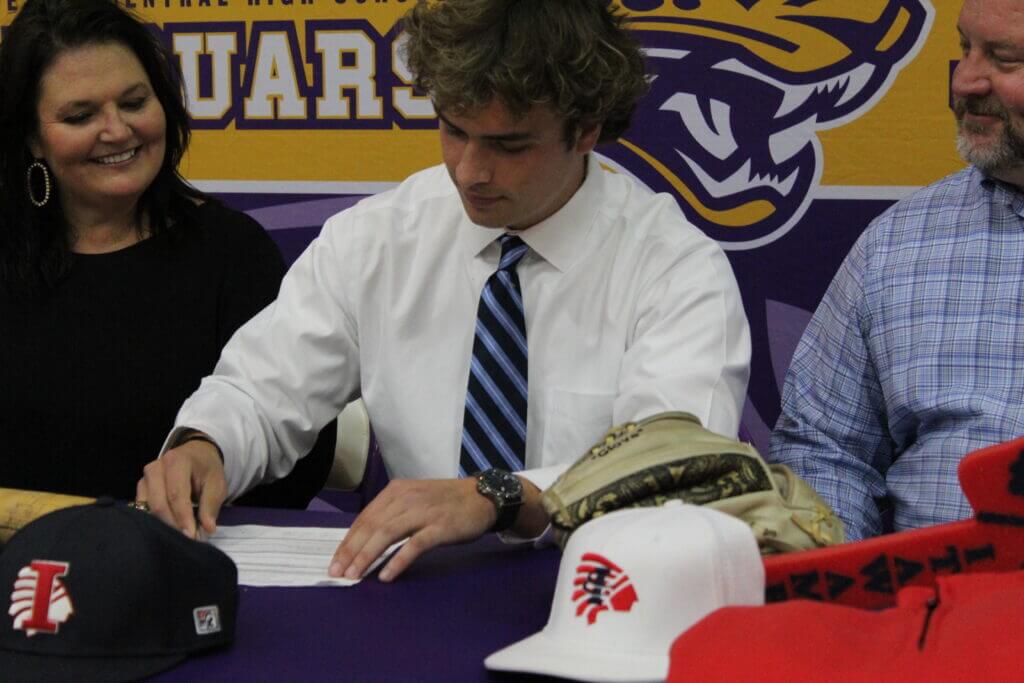 "There are a lot of players that come through the program each year and are special," Monaghan said. "It's not a question of when they're going to sign but just where. Coleman will forever be remembered with our coaching staff and teammates as that player that willed his way to his opportunity."
Among the players on this year's Itawamba baseball roster are former Jaguars Terris Meeks and Connar Gardner and they encouraged Haltom to look strongly at the Fulton school.
"I know a lot of guys that have gone there have said they loved it," Haltom said. "It ended up being a perfect fit for me."
Haltom is taking a positive take on having last season cut short, saying, "It was a time that I could use to improve myself and grow as a player and a person. In the end, it turned out to be really good for me."
Calling his curveball his best pitch, Haltom said he's willing to get to Itawamba and work to solidify his spot on the roster.
"They really want me to come in and try to earn a spot," Haltom said. "Nothing's given and I'm going to have to work just as hard as everybody else there. I want to try and make an impact as a freshman and help the team out."