Hernando sweeps DeSoto County cross country
Hernando won both the boys and girls team championships of Saturday's DeSoto County cross country meet held at the Olive Branch Soccer Complex on Church Road.
The Hernando boys outran second-place DeSoto Central 27-35 for the team title. Graham Weiss of the Tigers, a sophomore, was the individual winner in a time of 18:12.05 for the five-kilometer race, winning by five seconds over second-place Alan Olivas of DeSoto Central, a senior (18:17.52).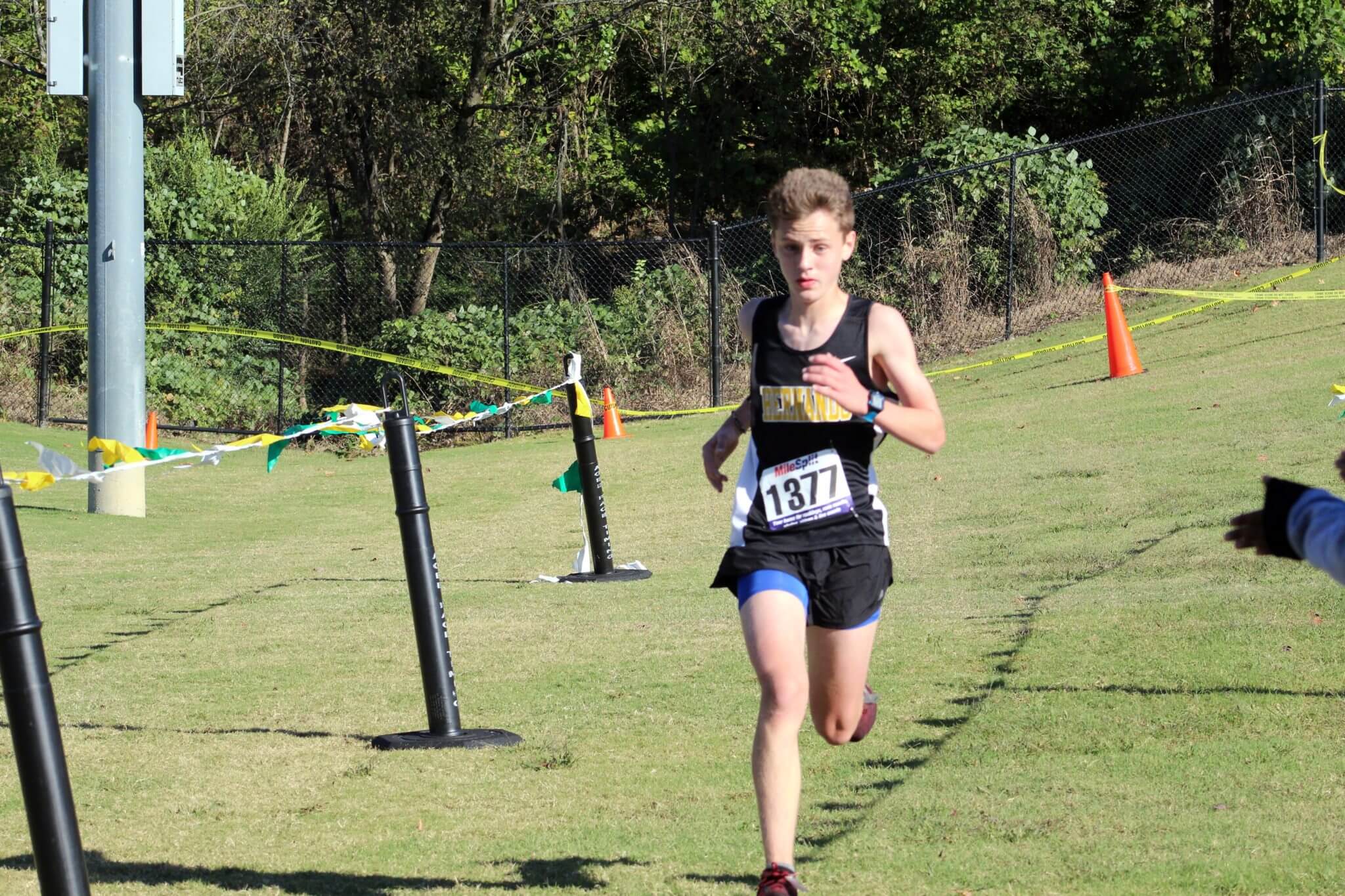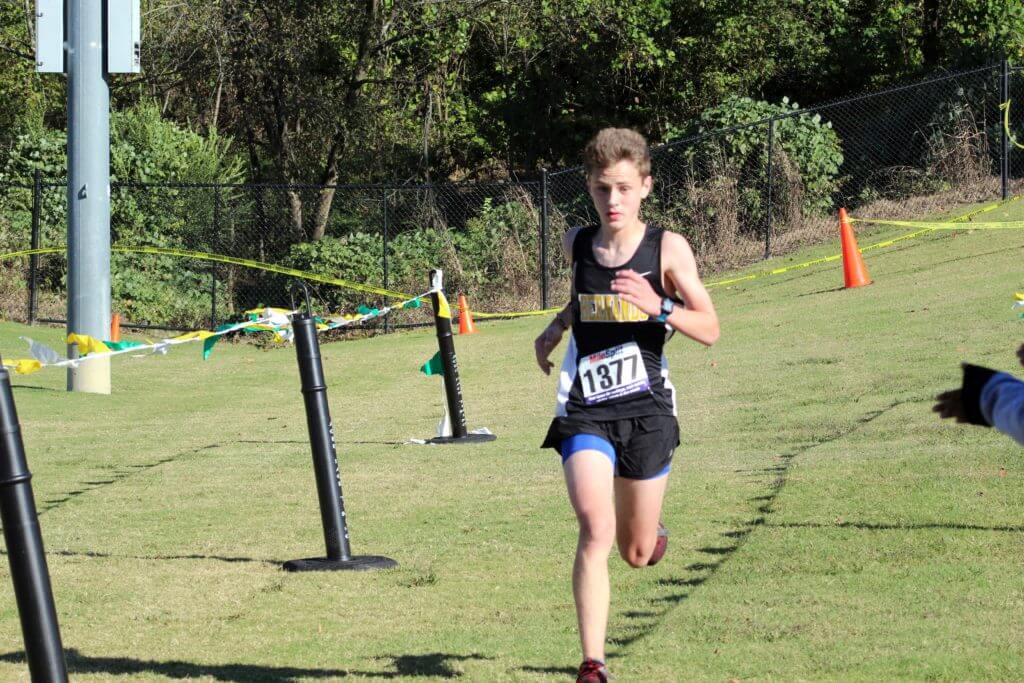 Center Hill took third place in the boys standings with a team score of 87 points and Lewisburg was fourth with 97 points.
The top seven finishers were named all-county runners. Along with Weiss and Olivas, the top seven were Gavin Brown (DeSoto Central), Evan Stroupe and Joseph Thornhill (Hernando), Jalyn Figueroa-Kelley (Center Hill), and Dhilan Patel (DeSoto Central).
The Hernando girls took the top-five finishes on their way to a team championship. Riley Jackson led the way with a first-place finish in a time of 20:09.12, finishing ahead of eighth-grade teammate Delaney Hopkins (21:12.10).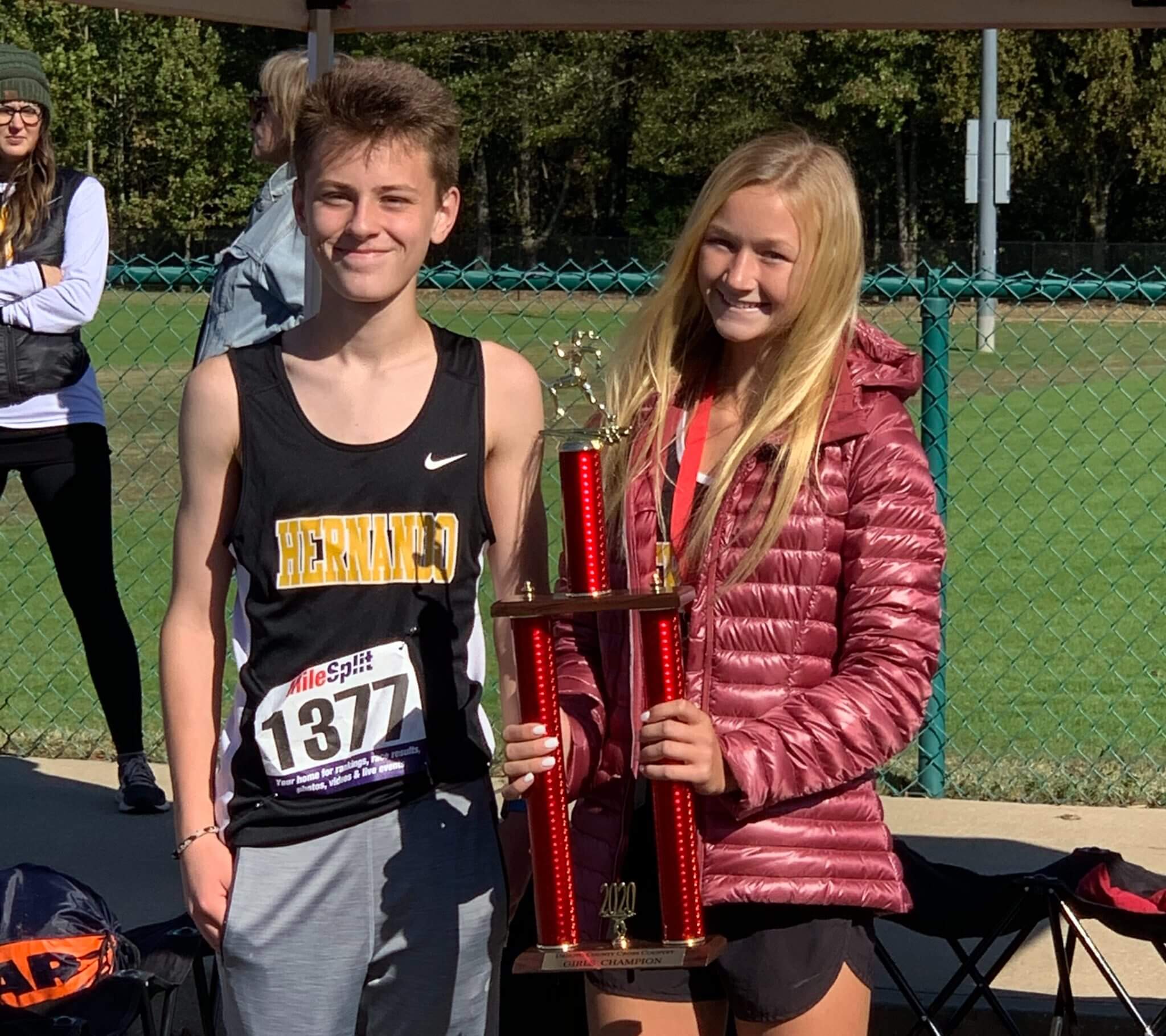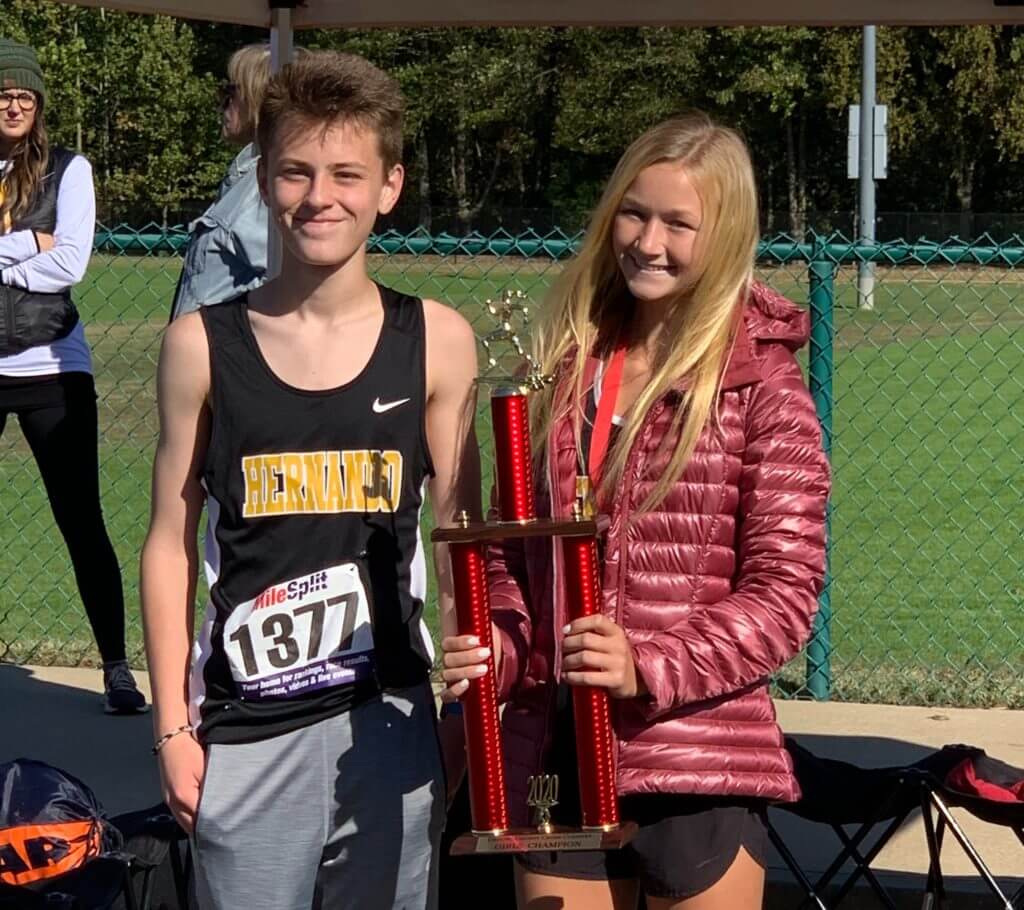 Madison McMillan (21:57.43), Emma Claire Haley (21:59.32), and Sarah Harmon (22:01.37) also finished in the top five from Hernando. They were named all-county along with sixth-place finisher Mary Murphy of Lewisburg and seventh-place winner from Center Hill Marina Faulkenberry.
Hernando scored 15 points to Lewisburg with 60. Center Hill scored 61 points for third place.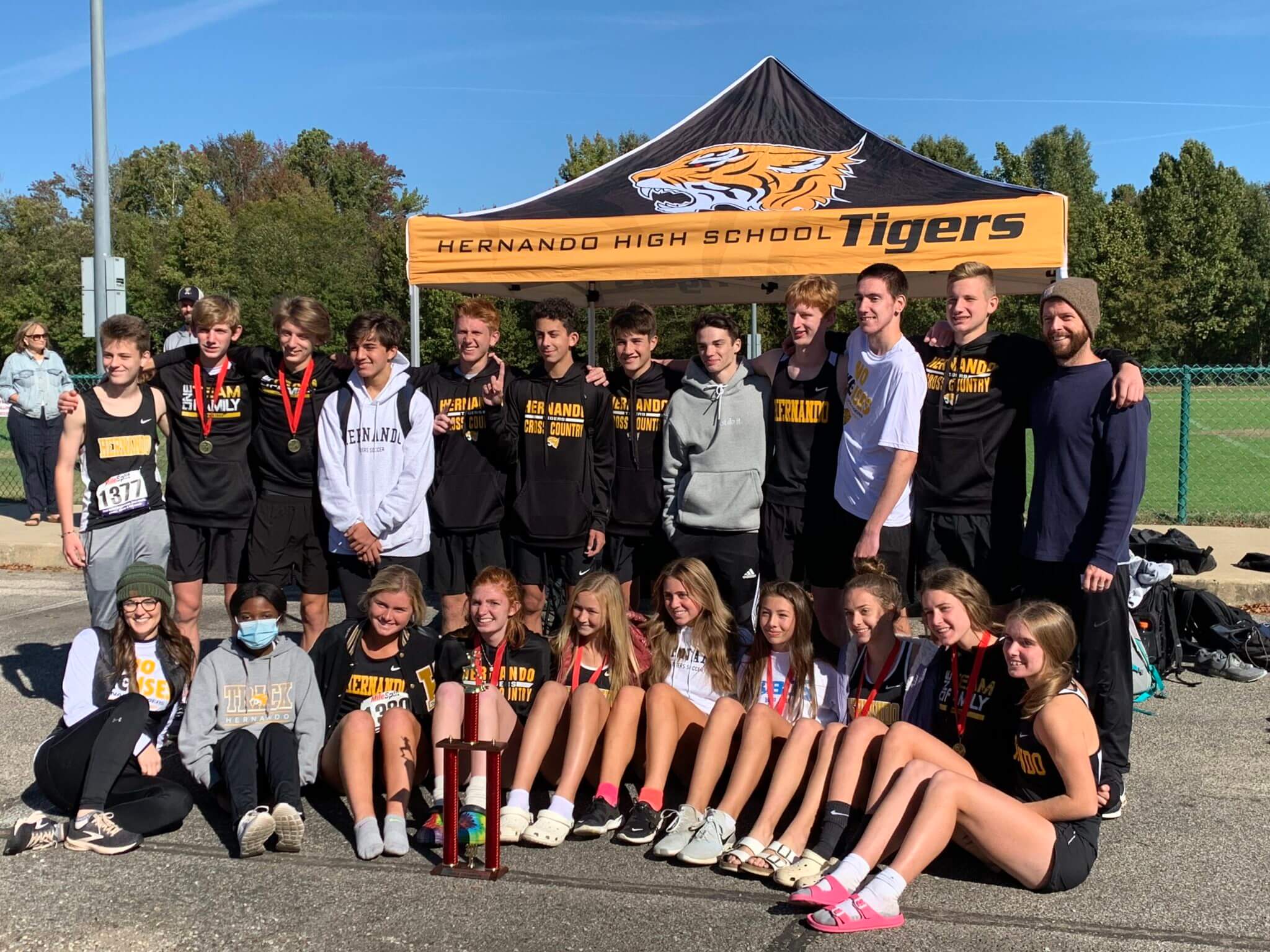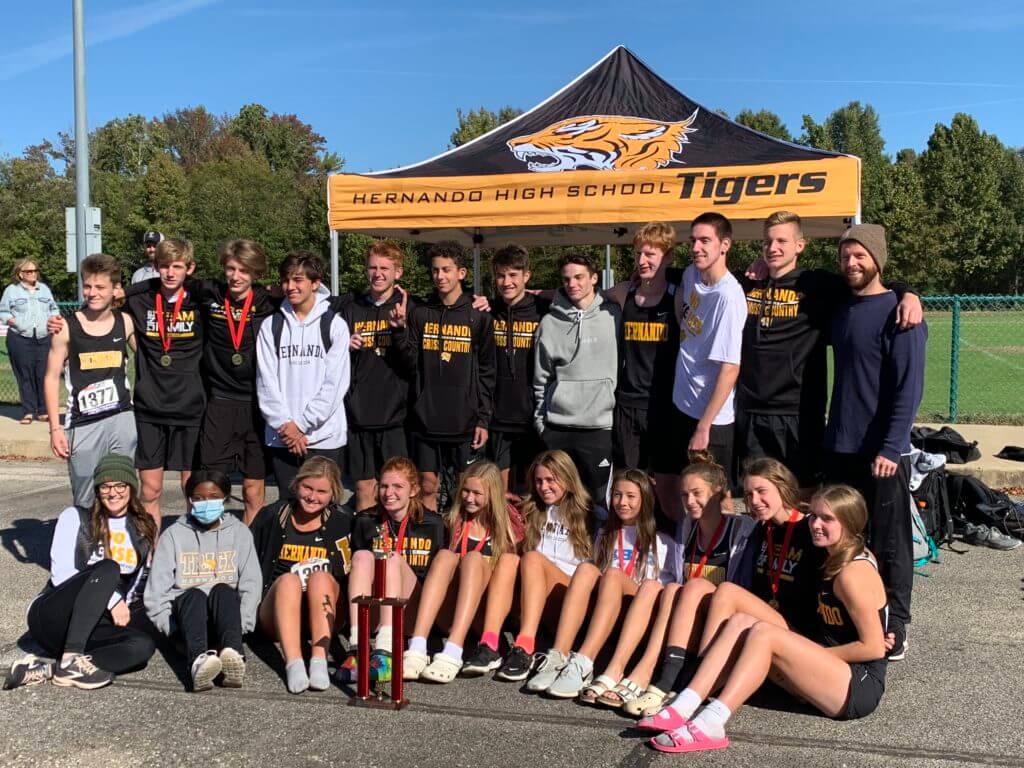 (Contact desotocountynews@gmail.com)