Hernando opens North Half in statement fashion

The Hernando Lady Tigers softball team moved to one win away from the MHSAA 6A state championship series Friday evening, making a strong statement in a 10-0, six-inning victory over DeSoto Central. The victory gave Hernando a 1-0 lead in the best-of-three series with game two set for Saturday afternoon on DeSoto Central's diamond. If the Lady Jags win, the series will continue immediately following with a winner-take-all game for the North Half championship and a spot in the final series played this year at the University of Southern Mississippi.  
"We're 1-0 today," said Hernando coach Nicki Whitten. "That's what we've been preaching all year and that's what we did today."
Hernando struck first with single runs in the first two innings.
"That's been a problem for us all year long, that we would wait to score until the third or fourth inning, and you can't do that," said DeSoto Central coach Ashley Hilton. "You've got to jump on their pitcher and get some runs early on."
After two scoreless innings by both teams in the third and fourth, the Lady Tigers broke the game open with three runs in the fifth and another five runs in the sixth to finish off the Lady Jags.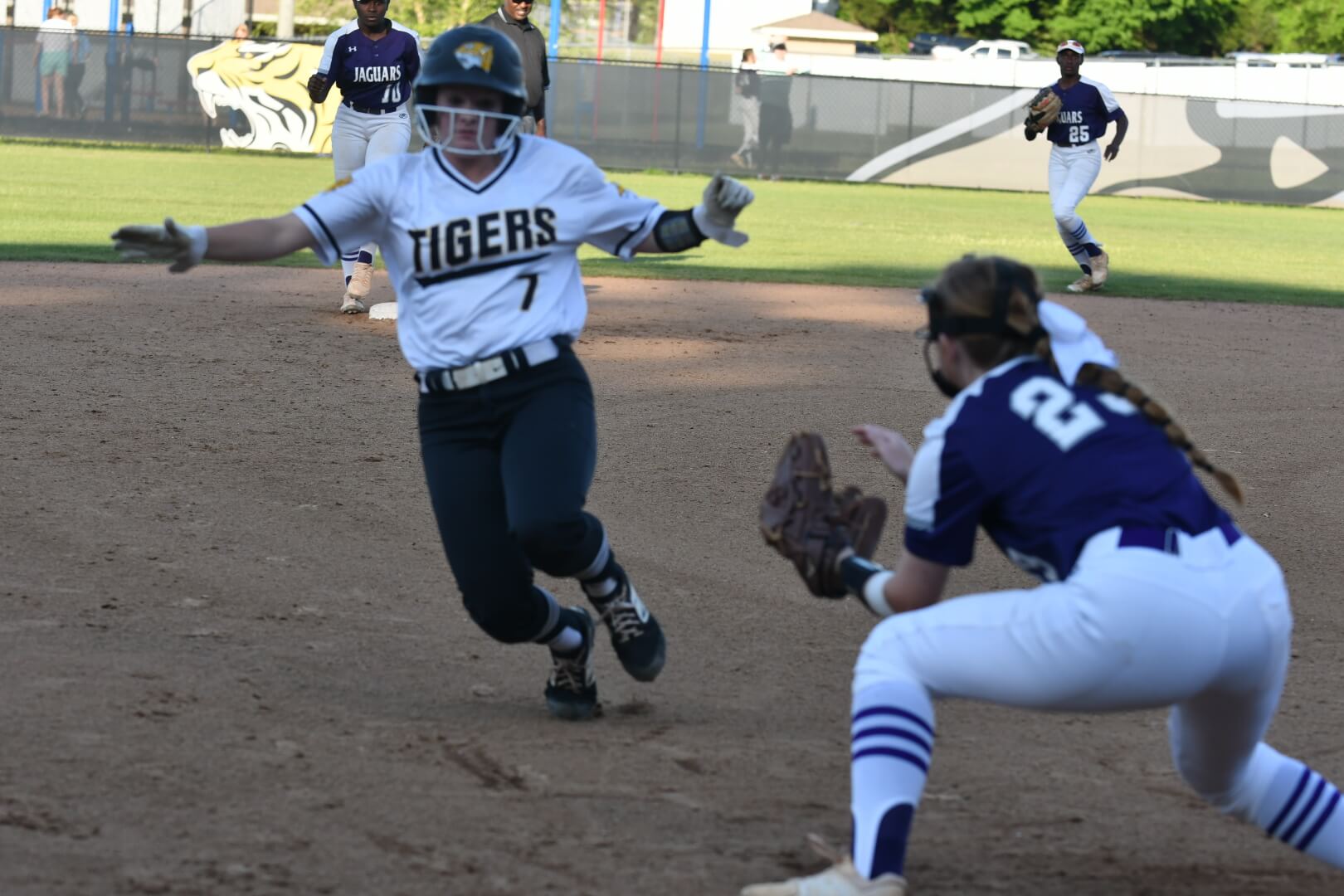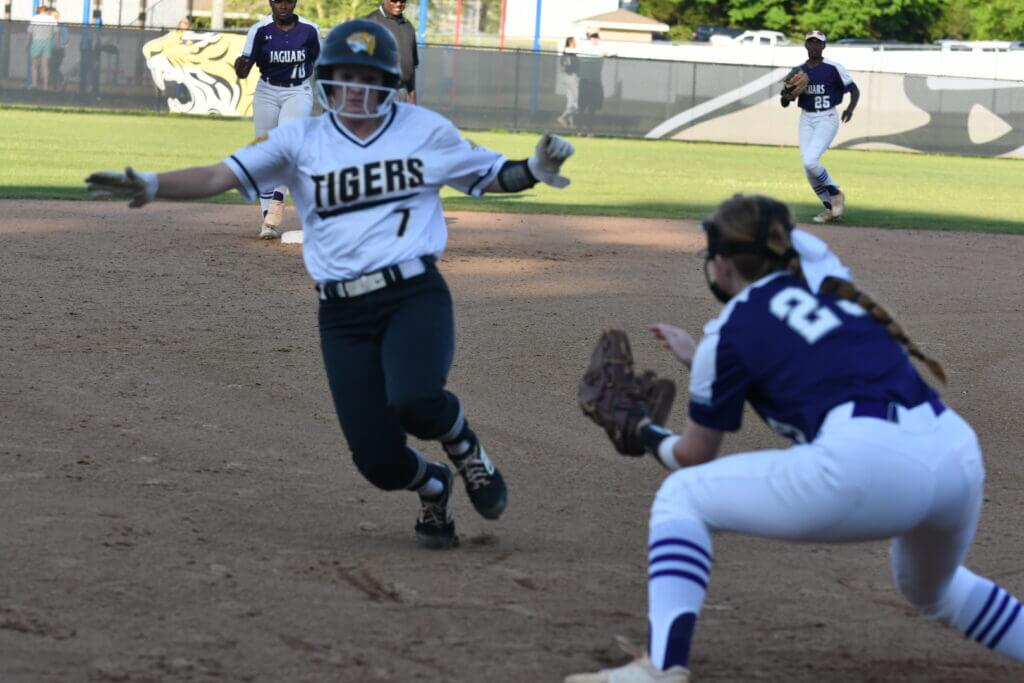 "We knew what kind of pitching we were going to see today and they've got good hitters," Whitten said. "We talked about scoring early and often."
Julia Shaw was masterful in the circle for Hernando on Friday. Shaw struck out six and walked just one in six innings pitched.
Meanwhile, Megan Vinson struggled for DeSoto Central in the circle. Vinson allowed five earned runs and gave up 12 hits in the loss. Vinson struck out two and walked three.
Avery Taylor paced the Hernando offense with three runs batted in and she would later score the game-clinching run from third for the final 10-0 result. Taylor, Ally Callahan, and Janna Shaw each hit doubles for the Lady Tigers. Meanwhile, Jaclyn Carter, Emme Muizers, and Katie White each had two hits in the victory for Hernando.
Brooklyn Farmer tried to answer with a double for DeSoto Central, among three hits the Lady Jags were able to muster.
"We couldn't make adjustments at the plate," Hilton said. "When you're playing a team like Hernando, you have to make adjustments and we didn't make them."
DeSoto Central also struggled in the field, committing three errors to none for the Lady Tigers.
Photo: Julia Shaw of Hernando fires a pitch against DeSoto Central in Friday's first game of the MHSAA 6A North Half finals. (Jon Ross Myers/DeSoto County Sports)