Friday's football highlights
Tupelo 34, Horn Lake 13: Tupelo running back Kyson Brown ran for three touchdowns as the Golden Wave secured a home playoff berth for the MHSAA 6A postseason. Brown gave Tupelo a 7-0 lead with 3:50 left in the opening quarter and later in the second quarter ran past the Horn Lake defense on a 72-yard scoring run. Brown added one more touchdown, a 46-yard burst to the end zone with 6:19 left in the game.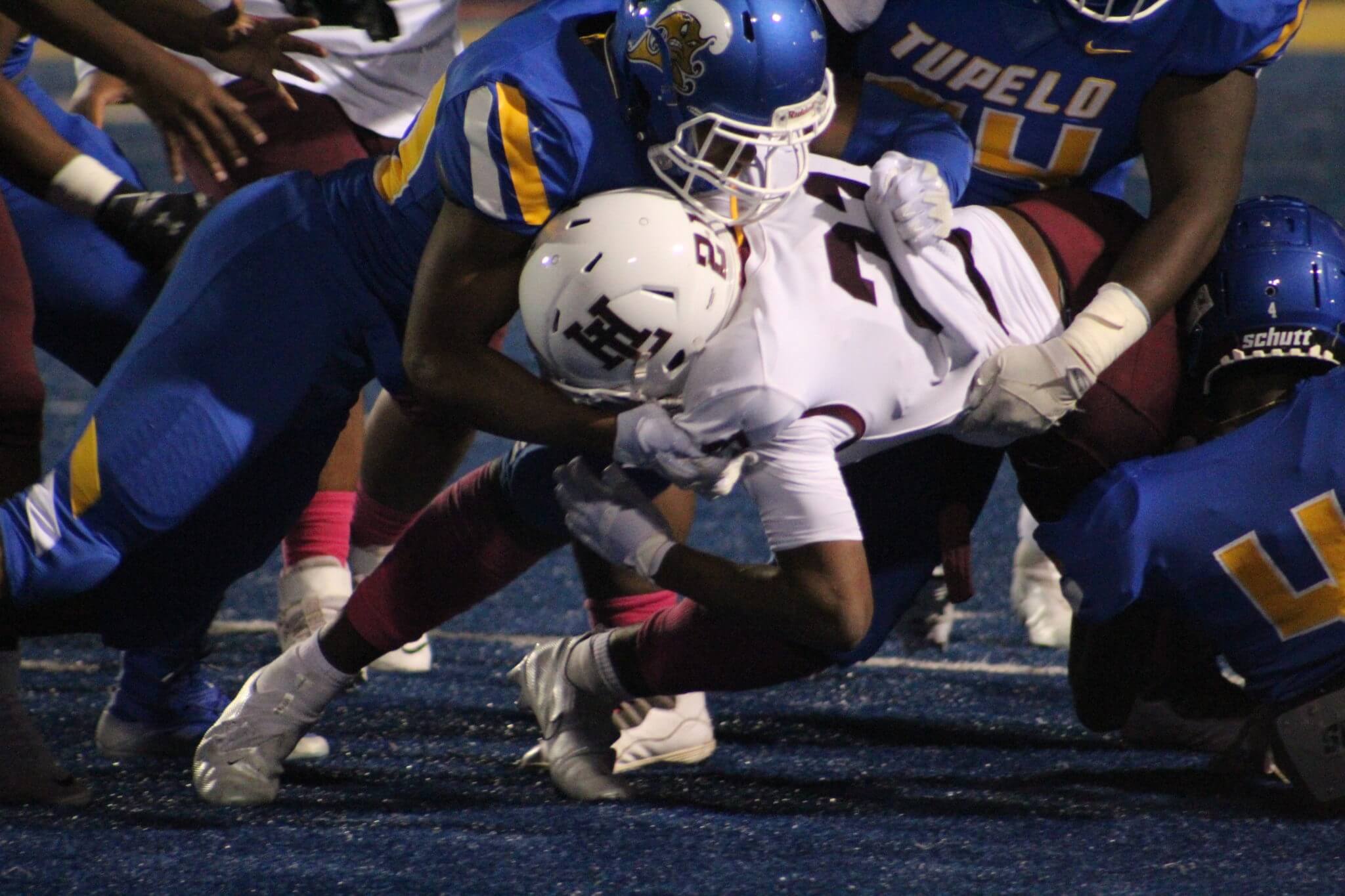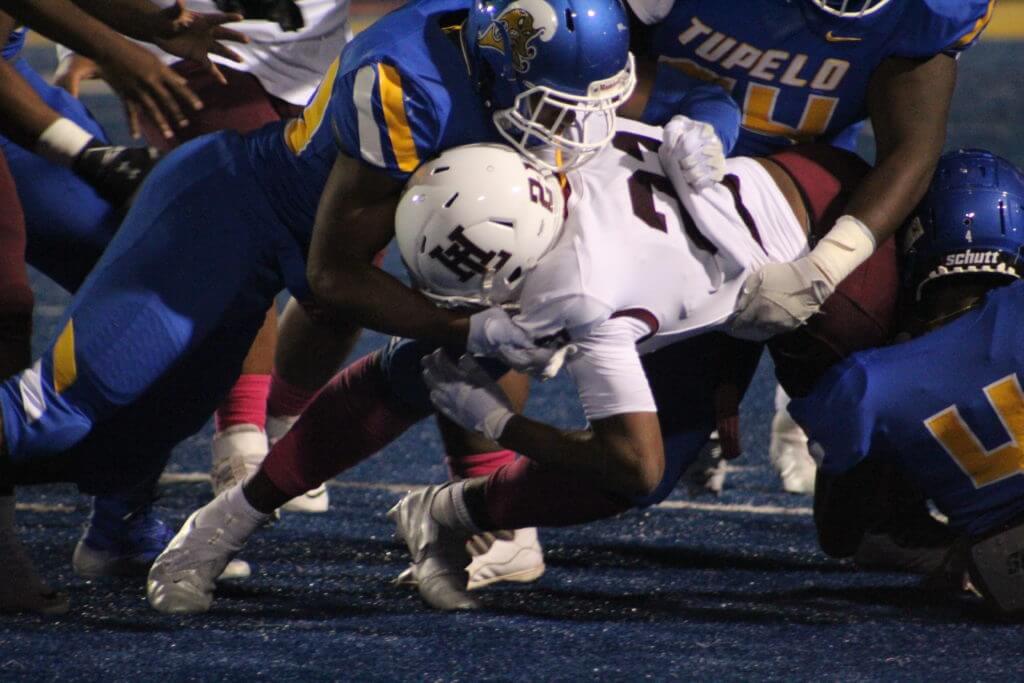 Tupelo also scored on a 22-yard interception return by Lamarcus Heard with 3:02 left in the first quarter, and quarterback Jake Weir dove in from one-yard away at the 5:17 mark of the third quarter.
Horn Lake touchdowns came from Levante Hughes on a 16-yard run with the Eagles' first play from scrimmage to start the second half, and quarterback Trinton Conder scored from five yards away with 1:30 left in the game.
Horn Lake (4-4/4-2) will face Southaven (5-4/3-3) next week and the winner will clinch a playoff spot.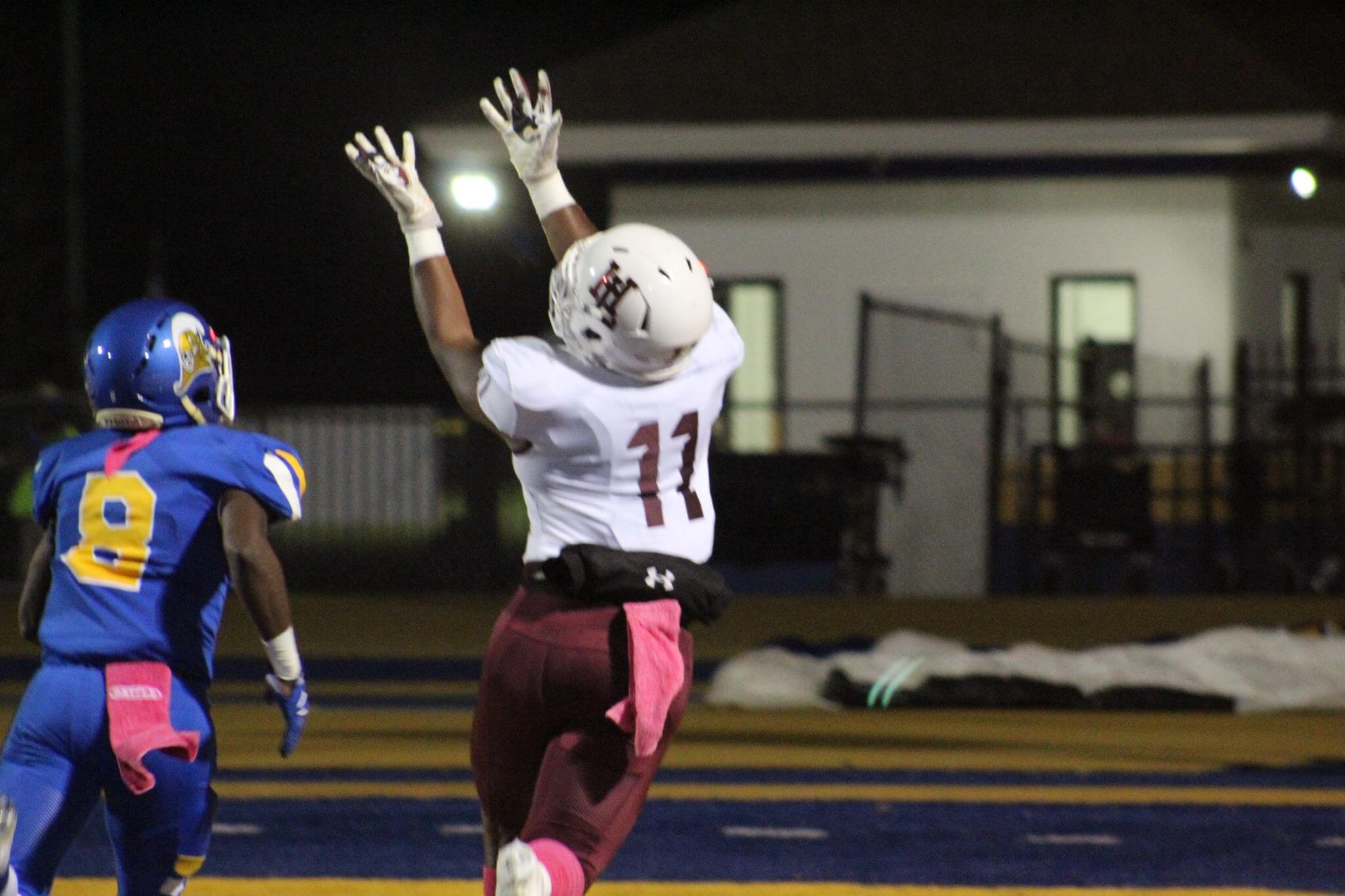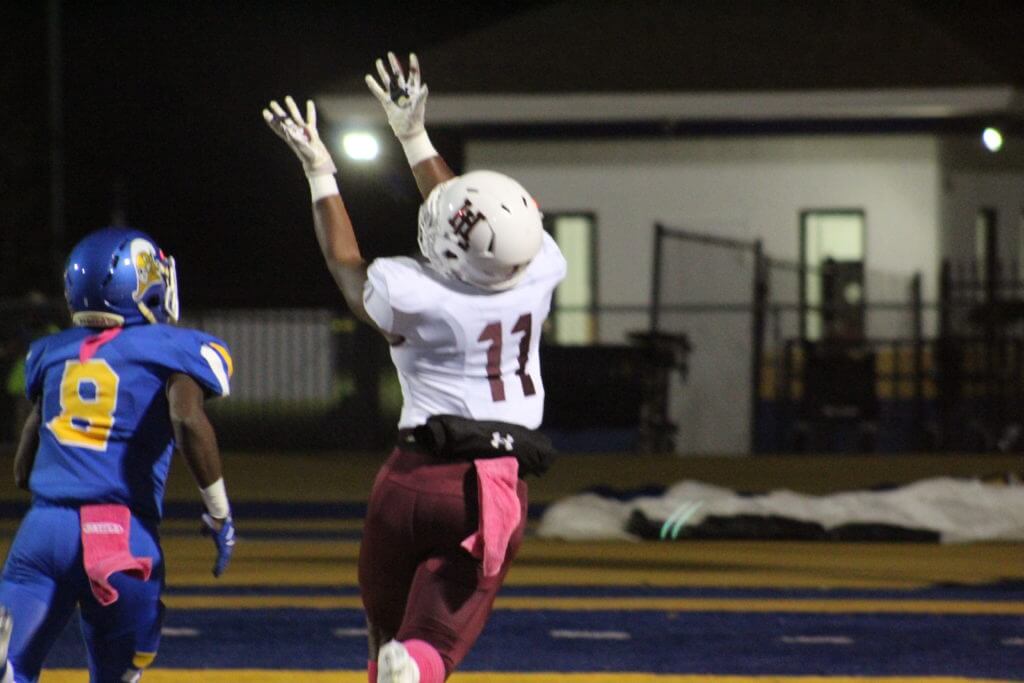 Southaven 9, DeSoto Central 7: The Chargers retained the Odis McCord Trophy between the two Southaven schools by virtue of a safety that was scored in the third quarter of the low-scoring game. The Chargers opened the scoring with a touchdown on their first possession of the game but the Jaguars (2-7/0-5) tied the game at 7-7 on a five-yard touchdown run from Richard Coleman.
Southaven is now winners of three straight games after losing four in a row, including two straight forfeits due to COVID-19. DeSoto Central has dropped six in a row, including two consecutive COVID-19 forfeits.
Oxford 37, Hernando 27: The Tigers had a 20-13 lead of halftime of the game, but the Chargers scored 24 third-quarter points in the win. Hernando quarterback Zach Wilcke connected with Reed Flanagan on a scoring strike and Wilcke found Henry Smith for another TD. Shawn Wade and Brody Martin also had touchdown runs for Hernando, which dropped to 5-3 overall and 4-1 in Region 1-6A. Oxford remained undefeated in region action at 5-0 and is 7-0 for all games.
Olive Branch 28, Lewisburg 14: The Conquistadors held a 14-7 halftime lead in the contest and went on to defeat the Patriots at Pool Field in Olive Branch.  Quarterback Walton found Tralyn Oliver for the 44-yard touchdown pass with 1:44 left in the first half for Olive Branch. Walton also scored from 76 yards and from two yards out for the Quistors. Blake Speed scored for Lewisburg from seven yards out and Jason Hoffman added six points from 39 yards for the Patriots. Walton ran for 132 yards and two touchdowns, while Preston Jeffries added 109 rushing yards and a score for the Quistors. Hoffman led Lewisburg with 79 rushing yards in the loss, while Speed was held to 40 rushing yards, but scored a touchdown.
Lake Cormorant 30, Saltillo 6: The Gators have won four of their last five games and bounced back with a win in Saltillo after losing the previous week to Grenada in the Swamp. Telvin Amos scored on a 14-yard touchdown run in the third quarter. Bryson Davis' tackle of a running back in the Saltillo end zone provided the Gators two more points on a safety. Roydetric Harris intercepted a Saltillo pass in the end zone and returned it 100 yards for a score. Jaiden Gray ran one in for a touchdown and Amos opened the scoring with a 58-yard TD pass to Jordan Martin in the first quarter. Lake Cormorant hosts Lafayette in the regular-season finale next Friday night and assures itself of a playoff spot with a win.
COVID CANCELATIONS: Two high school football games were canceled because of coronavirus cases or quarantines. The Grenada at Center Hill contest became a forfeit to Grenada when the virus hit the Center Hill football team before last week's game with Saltillo. The Mustangs should be cleared to play at West Point next week, which will be an important game for both teams regarding playoff implications.
Northpoint Christian lost its game with Harding Academy for Friday night but it became a forfeit to Northpoint with the virus striking the Harding football squad. Northpoint will now head into the TSSAA Division II playoffs next week and will host Battle Ground Academy Friday night in the first round at Northpoint.
Northwest Mississippi Community College did not play the Rangers' game Thursday against Coahoma when Coahoma was spending early part of the week in quarantine and after discussions with presidents of both schools. A Northwest news release said a makeup date could be determined if the schedule allows.
(Contact: desotocountynews@gmail.com)