Police set to add body cameras
When the Southaven Board of Aldermen recently moved forward on a five-year body camera lease program for its police department, it completed one of Police Chief Macon Moore's first priorities when he took the job in 2019.
"We've been working on this since I started here last year," Moore said. "If I had to work the streets I wouldn't want to work the streets without a camera now."
Southaven aldermen have approved the leasing of 95 Axon body cameras and 25 vehicle cameras for its police cars. The cost of the program is $185,000.
Moore feels it's a good investment for transparency, but he's mostly concerned about protecting his officers.
"These, in my opinion, are going to protect my people first from false accusations, and second, increase the transparency with the community. But, number one, it's for the protection of my guys (officers)," Moore said. "Axon was the first company to come out with body cameras after Ferguson, Missouri and we're getting the third generation of what they've got out."
Moore was referring to the violence, unrest, and accusations of police in the St. Louis, Missouri area community after the August 2014 shooting of Michael Brown, a Black man, by a Ferguson police officer.
Moore and Mayor Darren Musselwhite believe the body cameras will help protect the police from false accusations against them.
Axon is a company based in Scottsdale, Arizona that specializes in body cameras and other other police-related equipment. Moore said the Southaven department already works with Axon.
"Axon makes tasers so we've already been doing business with them," Moore said. "They've been a great company to do business with them for tasers. We got a lot of positive feedback on Axon."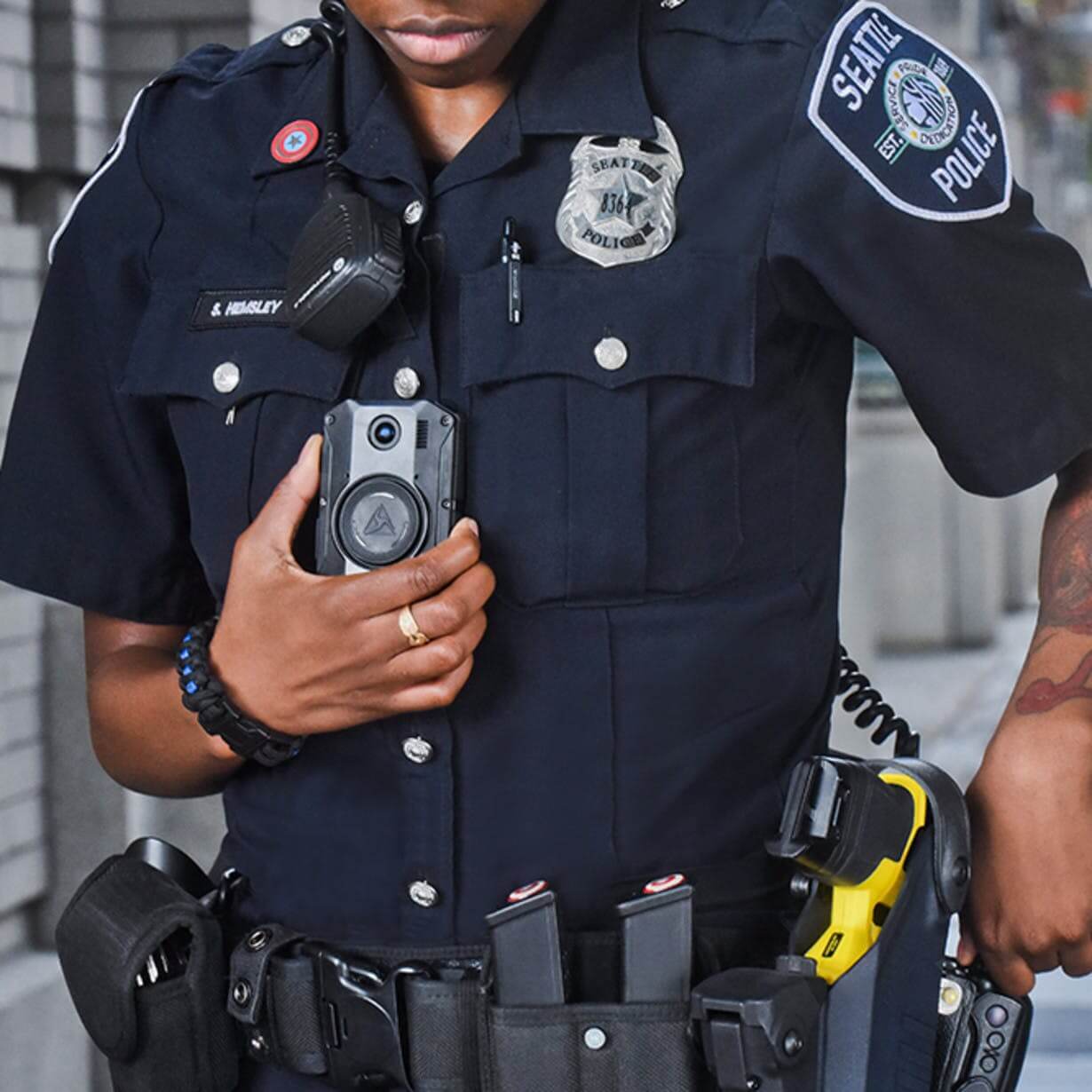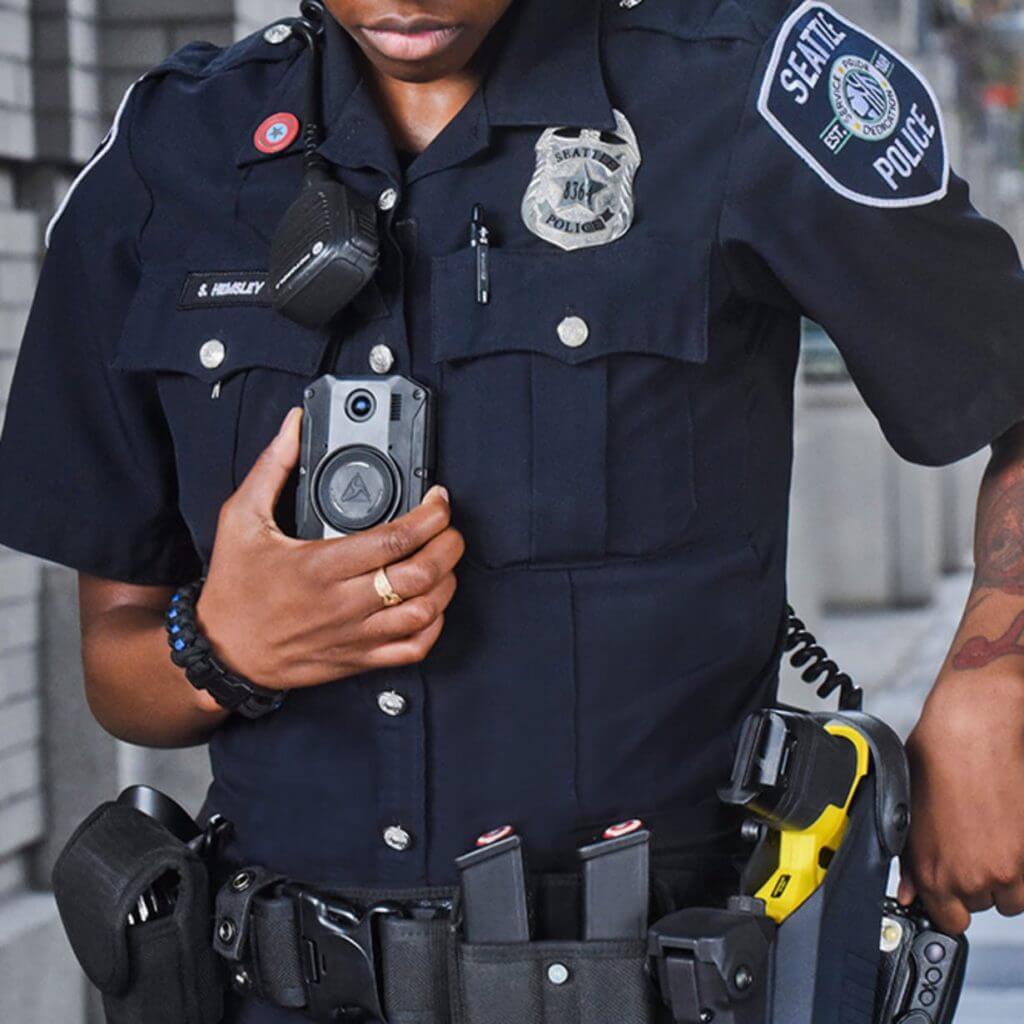 Under the agreement, Axon provides the city complete maintenance of the equipment, data redaction capabilities, and data storage. Redaction will follow legal requirements and video evidence will be kept according to legal requirements. Moore said links to the video of a case can quickly be forwarded to the District Attorney's office and be made available to the media when the department is able and allowed to do so.
While Moore calls the addition of body cameras one of his first priorities as police chief, Musselwhite said it is something the city has been looking at for some time.
"The City has been researching and planning this implementation for several years, but had concerns about the safety of our officers having to manually turn on cameras in dangerous, time-sensitive settings; the privacy of our citizens with inadvertent footage; and the cost of storing data," Musselwhite wrote in his "Mayor's Report" blog. "Axon is a leader in this technology that has advanced tremendously in recent years and now has a program that has resolved all of these concerns."
One of the advantages for the Axon program is storing all of the video evidence without having to acquire additional equipment or hire more people to maintain its storage, said Major Brent Vickers, who was involved in the selection process.
"Their technology, the workload, the cloud storage, the minimal impact on our local infrastructure by using the cloud storage," said Vickers. "We need no additional servers or devices that we were going to have to purchase additionally."
Body cameras can be cost-prohibitive for many departments, but Moore said his department budget accommodated the cost. Moore believes there will come a time when all law enforcement agencies will have them.
"Whether you want them or not, you'll have to get them," Moore stated. "With police reform and all of the changes coming, they're going to be mandates. I think there's going to come a time some grant funding allocation will come to mandate body cameras."
Officials said it could be as soon as 45 days or as late as the end of the month, but the next time you are interacting with the Southaven police officer, remember the line from the old television show, "Smile, you're on 'not-so' candid camera!"