Friday sports: Lewisburg to host key playoff games Saturday
Baseball looks to advance to North Half, softball seeks to win North Half
Photo: Austin Hannigan is congratulated by Lewisburg teammates after his solo homer to open the seventh inning at Oxford on Friday, May 12. (Bob Bakken/desotocountynews.com)
There's a lot of important playoff contests in DeSoto County high school baseball and softball on Saturday, but most of the attention will be on Craft Road at Lewisburg Saturday evening.
That's where the Patriots baseball team will look to reach the North Half title series, if they can get by Oxford. At the same time, the Lady Patriots softball, fresh from winning its first-ever North Half playoff game Friday night, May 12, seeks to sweep South Panola and head to the MHSAA 6A state championship series at Southern Miss.
Here's a recap of Friday night's playoff action in DeSoto County:
OXFORD BASEBALL 4, LEWISBURG 3 (8 INNINGS): Thomas Rayburn's infield base hit with the bases loaded in the bottom of the eighth inning gave the Oxford Chargers a walk-off 4-3 victory over the Lewisburg Patriots Friday night in Oxford. The result evened the third round MHSAA 6A best-of-three series at one game each with game three set for Lewisburg Saturday night, May 13, at 7 p.m.
It was Oxford's turn for a walk off, apparently, coming after Lewisburg opened the series with their walk off extra inning win, 2-1 on Tuesday, May 9 at Lewisburg.
Friday night, the Patriots took an early lead at 1-0 in the third inning when a sacrifice bunt from Jarrett Morris Kody Gilmore from third. The Chargers would tie the game in their half of the third.
In the fifth inning, the Patriots appeared to have taken the lead after singles from Easton Fesmire and Kody Gilmore put runners at first and second. But when Cooper Bennett put the ball in play as the next hitter, the home plate umpire ruled Bennett was out for batter interference and the runners were returned to their original bases.
The very questionable call that Lewisburg coach Rusty Cagle vehemently argued against would stand and whatever momentum generated was quickly deflated. The Patriots, instead of possibly scoring at least two runs in the inning, were held scoreless. Instead of having a lead, Lewisburg saw Oxford take the momentum when the blown call went in their favor and scored two runs of their own to have a 3-1 margin after six innings.
"It's unfortunate that the call was made in this game," Cagle said. "It happened. We have to move past it and we'll be ready to play tomorrow (Saturday)."
The Patriots did not quit, however and gained some momentum back in the seventh off one swing of the bat from Austin Hannigan got Lewisburg within 3-2.
"Hannigan had been struggling for a while and we needed him to come back with a big knock," Cagle said. "That was big and I was proud of the guys the way they fought in the seventh."
Fesmire followed with a triple and then scored on Gilmore's sacrifice fly to tie the game at 3-3.
Gabe Haley opened the eighth for the Patriots with a single. Sam Richardson followed with a fly ball out and the inning ended when Trey Cagle's hard liner was caught by the first baseman who tagged Haley out for the double play.
Rayburn's game winning infield hit in the eighth came with one out when Smithwick walked to open the inning, Campbell moved Smithwick to second on a sacrifice bunt. Kent was intentionally walked and Stinnett then coaxed a walk from relief pitcher Morris to load the bases.
Morris was tagged with the loss in relief without allowing a walk. Starting pitcher Talon Haley allowed four hits and three runs (two earned) in six innings of work. Haley also struck out 10 Oxford batters.
"I thought Talon threw the ball exceptionally well," Cagle said. "They did a good job and got a couple of big hits and we just didn't get the timely hit when we needed it. We had guys on the bases but we couldn't get that big hit to give us a cushion."
Bennett, Gage Haley, Fesmire and Gilmore all had two hits for the Patriots in the loss.
LEWISBURG SOFTBALL 9, SOUTH PANOLA 3: The Lady Patriots claimed their first North Half softball series game in school history Friday night with a 9-3 victory over South Panola, taking a 1-0 lead in the best-of-three series. Lewisburg can punch a ticket to its first-ever state championship appearance with a win on Saturday at home.
Lewisburg took the lead with two runs in the first and four more in the second for a 6-1 lead. Another big inning in the fifth added to the Lady Patriot margin, which became 9-1 after the three-run frame. South Panola got two runs in the sixth but was stopped in the seventh for the Lewisburg victory.
The Lady Patriots pounded out 12 hits to South Panola's nine hits. Casey Ragget was the winning pitcher in the circle for Lewisburg, allowing just one earned run among the three the Lady Tigers scored. Ragget also struck out three. At the plate, Leona Klaire Stokes, Aubrey Williams, and Kylee McCaskill each scored two runs. Aubrey and Avery Williams, Stokes, and Madelyn Savage had two hits apiece.
JAGS, GATORS, POSTPONED: Friday's playoff baseball games for DeSoto Central and Lake Cormorant were postponed by rainfall and wet grounds that came as a result. DeSoto Central will host Germantown (Madison) in game two of their series Saturday at 7 p.m. with Germantown leading the series 1-0. IN Class 5A, Lake Cormorant hosts Ridgeland at 4 p.m., hoping to avoid a two-game sweep from the Titans.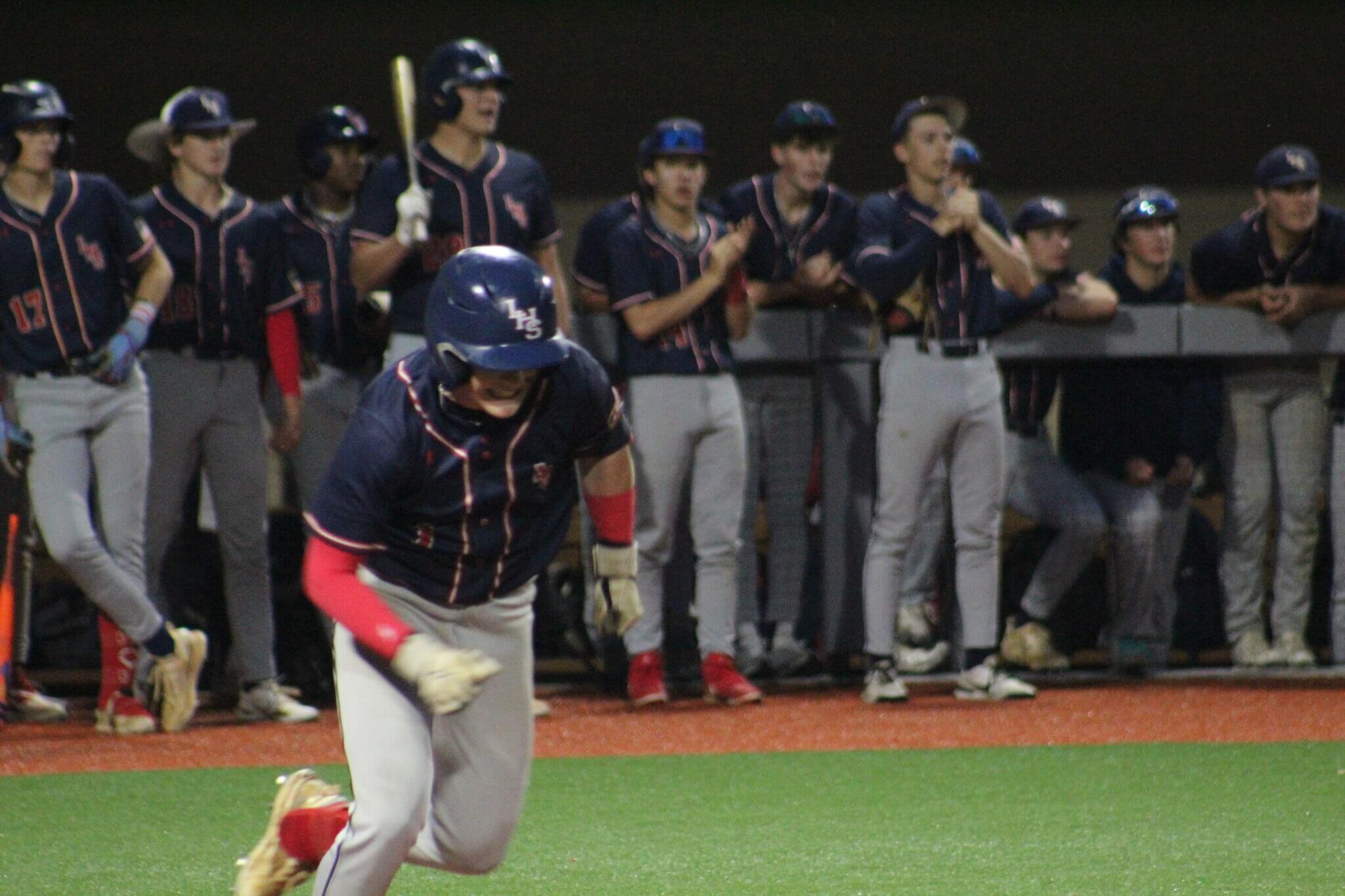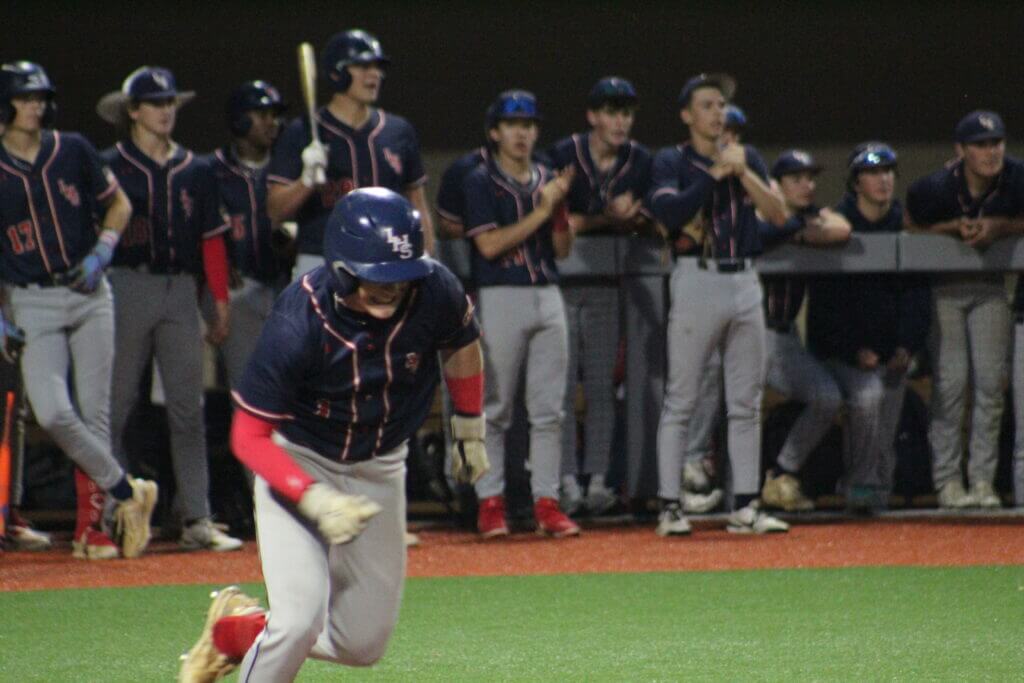 Here is Friday's DeSoto County scoreboard and Saturday's schedule of playoff games:
Friday, May 12
Prep baseball
MHSAA 6A playoffs – Third round – best of three
Oxford 4, Lewisburg 3 (8 innings) (Series tied 1-1)
Prep softball
MHSAA 6A playoffs – North Half finals – best of three
Lewisburg 9, South Panola 3 (Lewisburg leads 1-0)
Saturday, May 13
Prep baseball
MHSAA 6A playoffs – Third round – best of three
Oxford at Lewisburg (Series tied 1-1) – 7 p.m.
Germantown (Madison) at DeSoto Central (Germantown leads 1-0) – 7 pm
MHSAA 5A playoffs – Third round – best of three
Ridgeland at Lake Cormorant (Game two, Ridgeland leads 1-0) – 6 p.m.
Prep softball
MHSAA 6A playoffs -North Half finals – best of three
South Panola at Lewisburg (Lewisburg leads 1-0) – 6 p.m.
Sunday, May 14
Prep baseball
TSSAA Division 2-A state playoffs – first round
Clarksville Academy at Northpoint Christian – 3 p.m.