Friday sports: Horn Lake heads to state quarterfinals
Photo: Players battle for the basketball during Friday's second-round game between DeSoto Central at Horn Lake. (Bob Bakken/desotocountynews.com)
We're filling in the brackets with the final eight teams who want to be playing at the state basketball tournament in The Big House at Mississippi Coliseum in Jackson late this month. Second round action began Friday with girls' second-round playoff games that included three MHSAA 6A teams from DeSoto County in action, two of them playing against each other. In addition, DeSoto Central and Horn Lake boys met following the same schools' pairing in girls basketball. All were hoping to earn a ticket to the third round, or quarterfinals, of the state playoffs, at Mississippi Valley State University in Itta Bena on Friday, Feb. 24.
At the end of the night, Horn Lake teams continued their push in the playoffs while derailing DeSoto Central's hopes of advancing to the next round.
The Lady Eagles defeated the Lady Jags 39-29, followed by Horn Lake topping DeSoto Central in the boys' second round 73-64. Meanwhile, at the opposite end of the county, the Center Hill girls throttled South Panola 62-38 to move into the third round.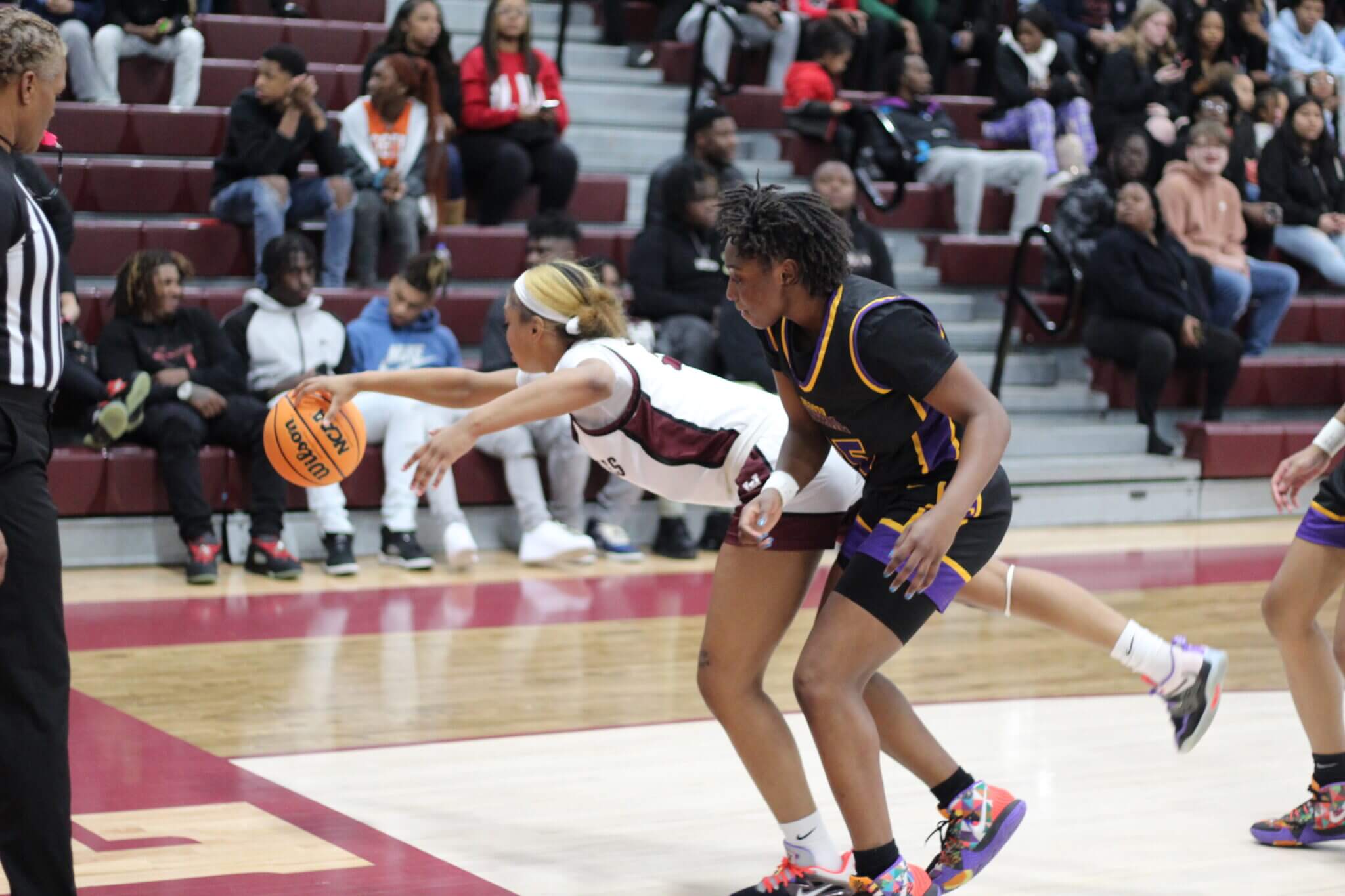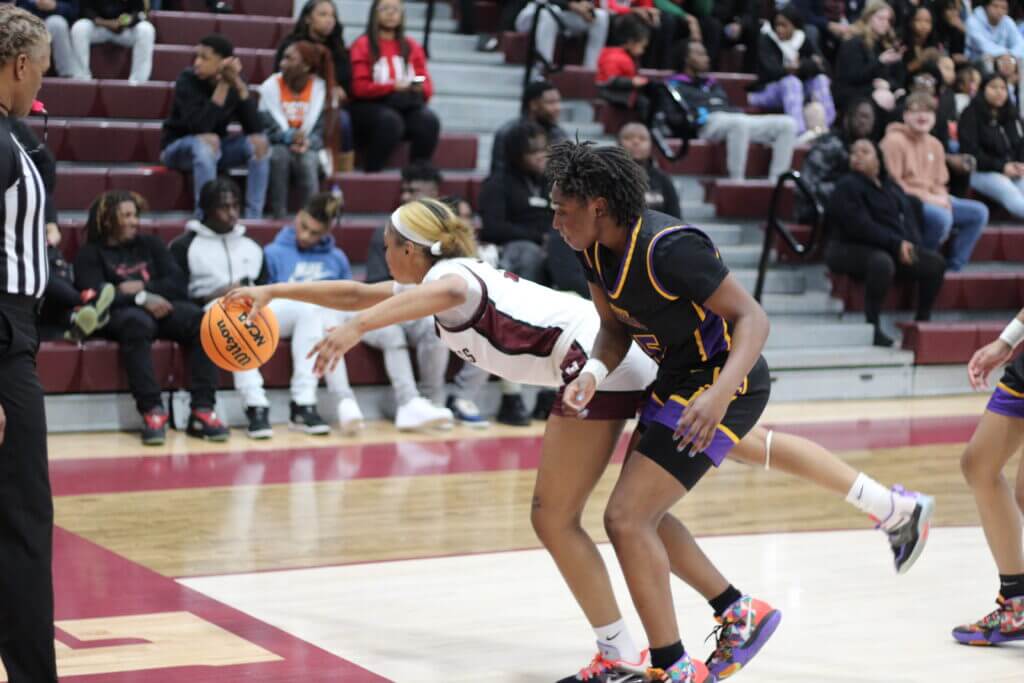 Southeast Missouri State signee Indiya Bowen continued to show her hoop skills, leading the Lady Eagles with 22 of the team's 39 points. No one else hit double figures from either side. DeSoto Central got point production from Tereah Hayslett and Thailan Payne with seven each.
Horn Lake slowly pulled away as the game progressed, leading 9-6 after one quarter and 18-13 at halftime.
Another low-scoring quarter in the third gave the Lady Eagles a 27-19 edge heading into the final period of play. Horn Lake broke free midway through the quarter when a four-point swing gave the Lady Eagles a 36-25 lead and momentum to finish off the Lady Jags.
The low point totals were not surprising to Horn Lake coach Darryl Partee, expecting the Lady Jags to try and keep the score close.
"The first time we played them they tried to keep us in the low 40s range, so we were pretty much prepared for that," said Partee. "We were prepared for a slowdown, dragged out game."
Next for the Horn Lake girls is a meeting with Tupelo at Mississippi Valley State University on Friday, Feb. 24, beginning at 4 p.m. The winner heads to Mississippi Coliseum for the first 6A semifinal on March 1, also at 4 p.m.
The leading scorer for the Horn Lake boys this season has usually been named Pernell, but not Friday night, as John Randle Jr. paced the Eagles to its 73-64 victory over the Jaguars with his team-leading 21 points before leaving the game on fouls in the fourth quarter.
Kylen Pernell hit for 19 points and scored 11 of that total in the third quarter, when Horn Lake extended a 26-23 halftime lead to 51-43 after three. Randle, considered a strong prospect for football at the college level, scored 19 of his 21 point total in the second half, 11 of which were in the final eight minutes of the game. Twenty of Randle's 21 points came from underneath the basket.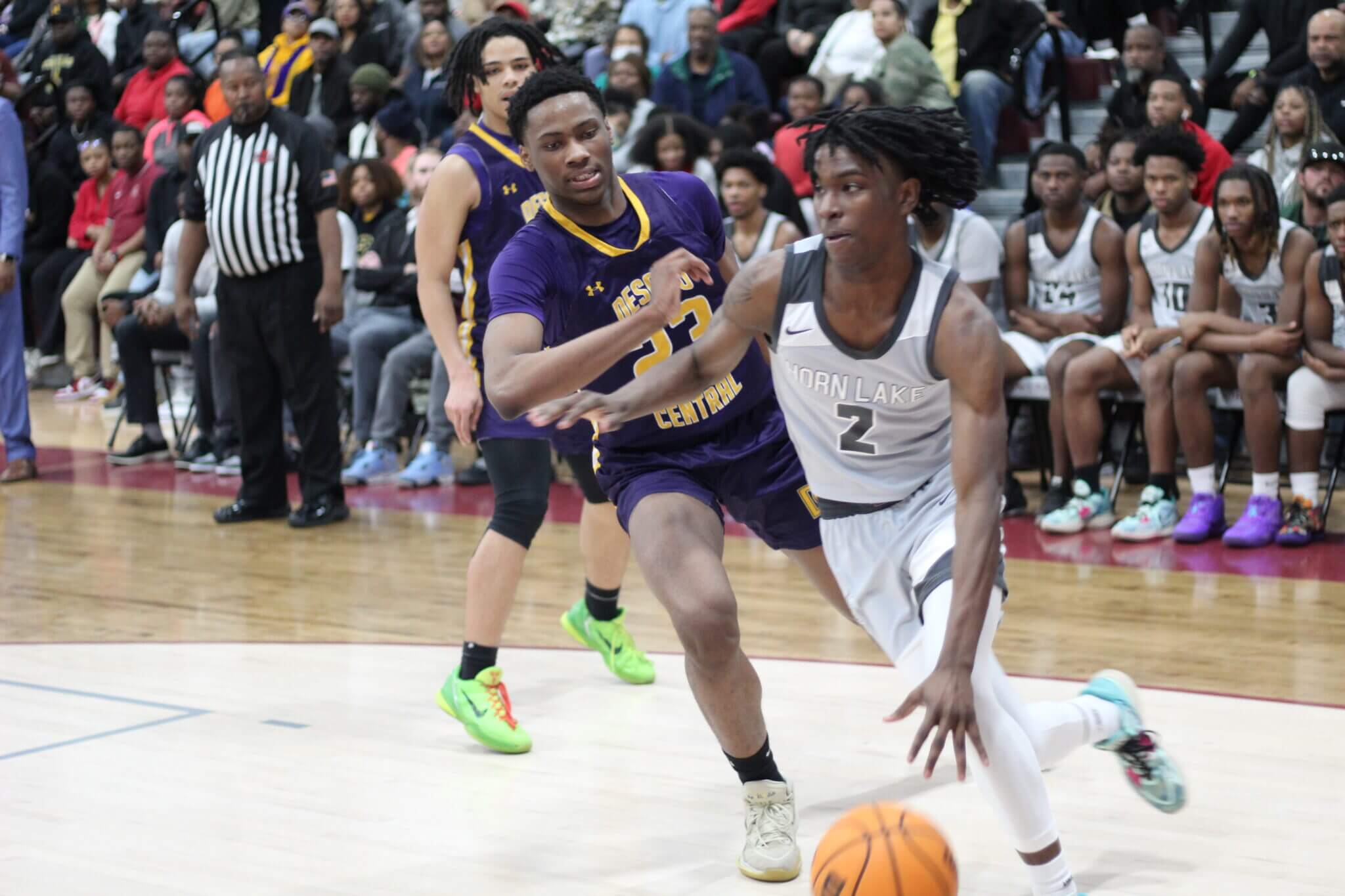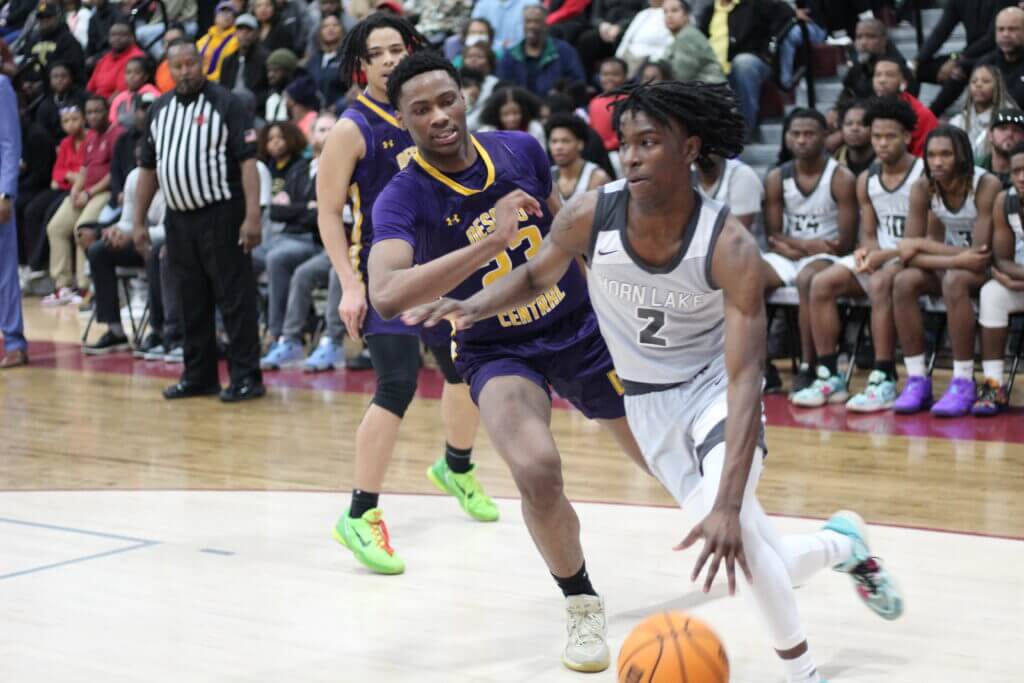 "He's big, he's physical, and when he's playing, he's hard to stop because he's a load to get around," coach Chico Potts said about his forward.
Kyren Pernell added 13 for the Eagles.
Overshadowed with the final outcome but not to be overlooked was the strong offensive performance of DeSoto Central's KJ Patrick, who led everybody in scoring with 25 points. Patrick hit six field goals, three of which came from beyond the arc, but was 10 of 13 at the free throw line. Joshua Jackson added 11 points for the Jaguars in the loss.
Horn Lake awaits the winner of Saturday's second-round contest between Starkville and Clinton. The Eagles play the survivor of that game at Mississippi Valley State Friday, Feb. 24 at 7 p.m. Starkville remains the only team able to beat Horn Lake this season.
Following the Horn Lake basketball teams to Itta Bena next week will be the Center Hill girls, who completed a 62-38 defeat of South Panola in their second-round game Friday at Center Hill.
Madison Hughes was dominant for the Lady Mustangs, scoring 15 points, but adding 11 blocks against the Lady Tigers. Taylor Ware, who earlier in the week signed to play next year at Mississippi Delta Community College, also scored 15 points in the victory. Dominique Collins scored 12 and Madison Bush contributed 10 points.
The victory improved the Center Hill record to 19-8 and puts them into a third-round playoff game against top-ranked Germantown (Madison) Friday, Feb. 24 at 5:30 p.m.
One more team from DeSoto County will punch a ticket to the third round on Saturday Olive Branch hosts Southaven in a MHSAA 6A boys' playoff game. The winner of that game plays the 8:30 p.m. quarterfinal at Mississippi Valley State on Friday, Feb. 24.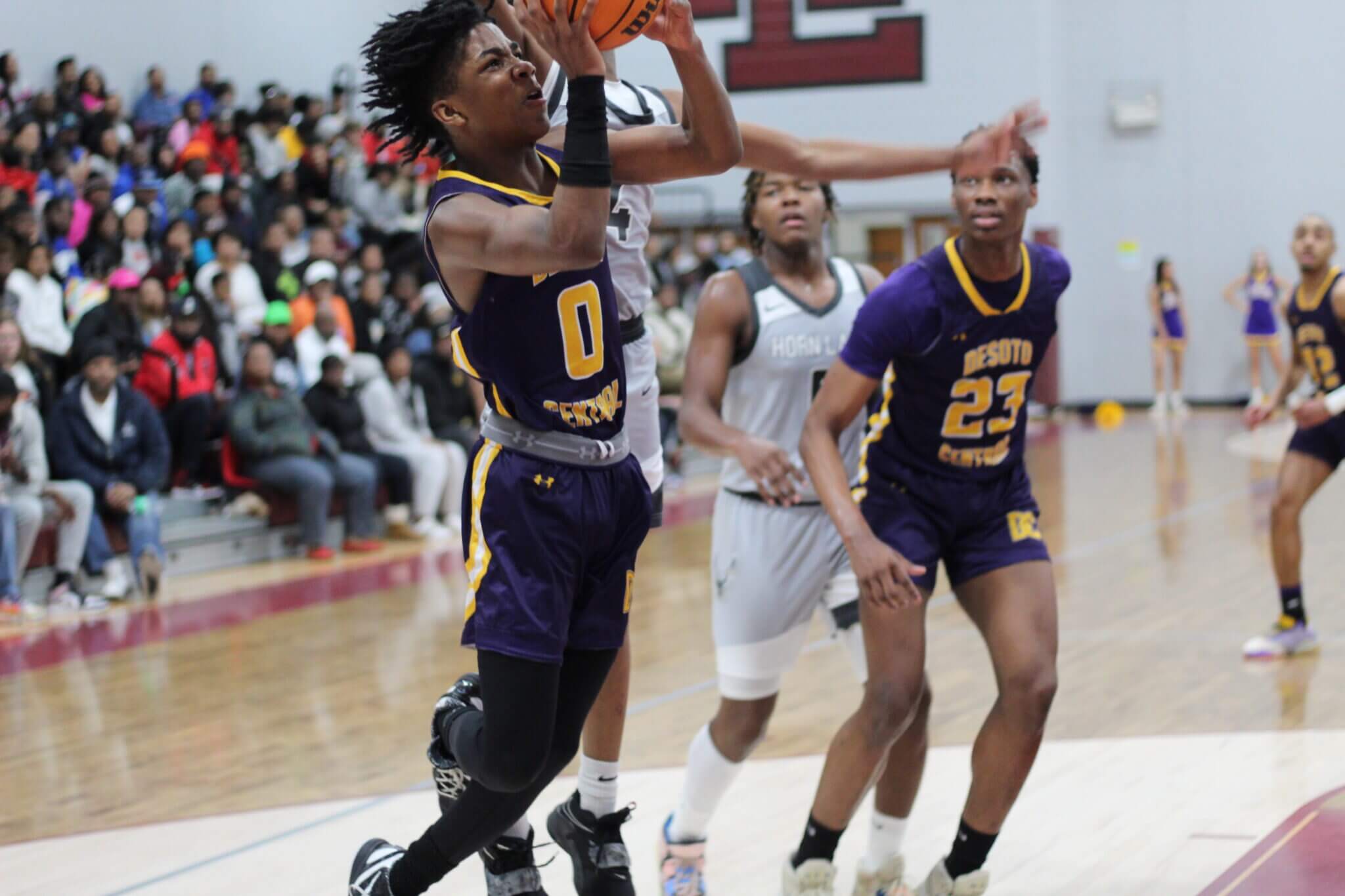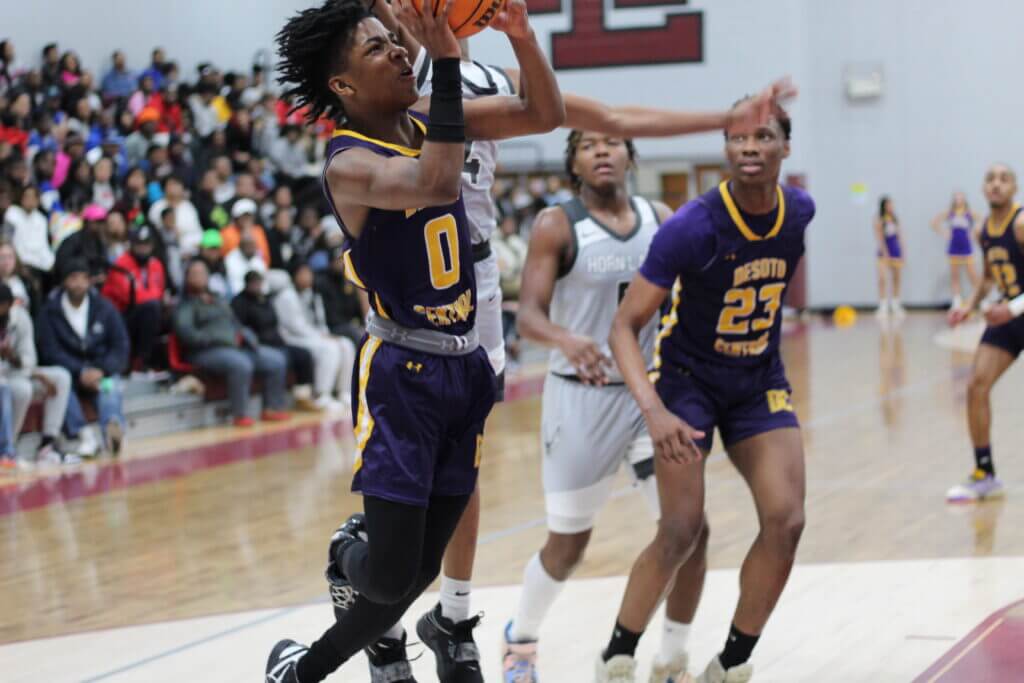 Here's the Friday DeSoto County sports scoreboard:
Friday, Feb. 17
Prep boys basketball
MHSAA 6A second round
Horn Lake 73, DeSoto Central 64

Horn Lake: John Randle 21, Kylen Pernell 19, Kyren Pernell 13
DeSoto Central: KJ Patrick 25, Joshua Jackson 11
Prep girls' basketball
MHSAA 6A second round
Horn Lake 39, DeSoto Central 29

Horn Lake: Indiya Bowen 22
DeSoto Central: Thailan Payne 7, Tereah Hayslett 7

Center Hill 62, South Panola 38

Center Hill: Madison Hughes 15, Taylor Ware 15, Dominique Collins 12, Madison Bush 10
Madison Hughes: 11 blocks
JUCO baseball
Northwest 2, Illinois Central 1
JUCO softball
Northwest 8, Motlow 6
Northwest 6, Spoon River 3
Saturday, Feb. 18
Prep boys' basketball
MHSAA 6A second round
Southaven at Olive Branch – 6 p.m.
Friday, Feb. 24
Prep boys basketball
MHSAA 6A quarterfinals
at Mississippi Valley State University
Horn Lake vs. Starkville/Clinton – 7 p.m.
Southaven/Olive Branch vs. Madison Central/Tupelo – 8:30 p.m.
Prep girls basketball
MHSAA 6A quarterfinals
at Mississippi Valley State University
Horn Lake vs. Tupelo – 4 p.m.
Center Hill vs. Germantown (Madison) – 5:30 p.m.