Chiefs baseball wins another state title
Photo: Magnolia Heights players lift the championship trophy after their victory over Oak Forest Academy. (Bob Bakken/desotocountynews.com)
North Mississippi is definitely a hotbed of young baseball talent and we're seeing it again this spring.
Lewisburg, a team that has Division I talent, getting set to challenge for the MHSAA 6A state championship late this month at Trustmark Park in Pearl.
Northpoint Christian, a squad that has been among the top challengers at their TSSAA Division II -A level now for three years, is back to that state's Spring Fling Final Four next week in Murfreesboro, Tennessee, where they hope to win a title that has eluded them in the championship round the last two years.
Then, there's Magnolia Heights School, a Mississippi prep baseball powerhouse that includes DeSoto County talent as well as players from around the Senatobia area. A first-time visitor to the Chiefs' home diamond on "The Hill," as they say, can be immediately struck by the huge sign in right field that lists the school's baseball state champions.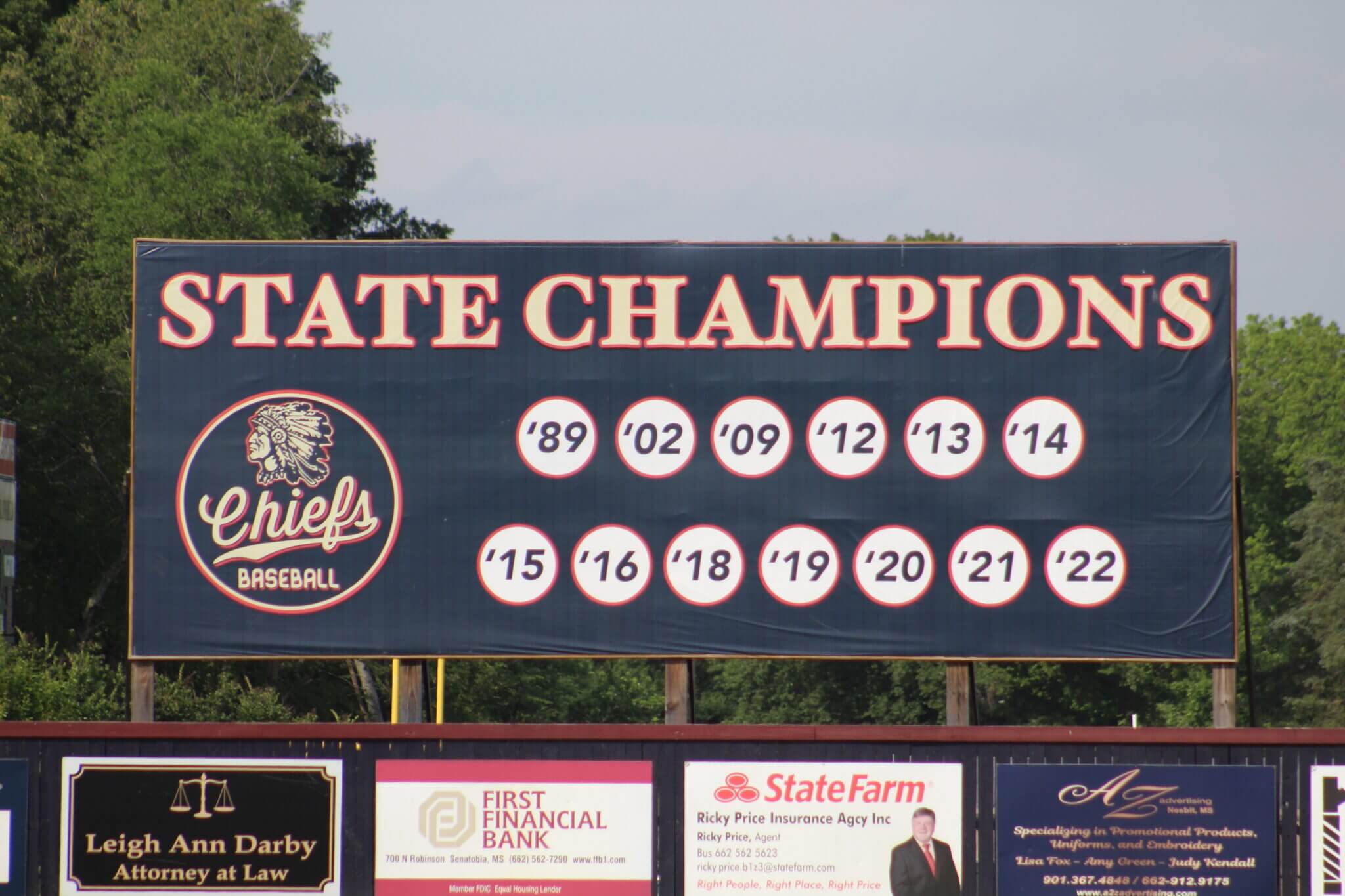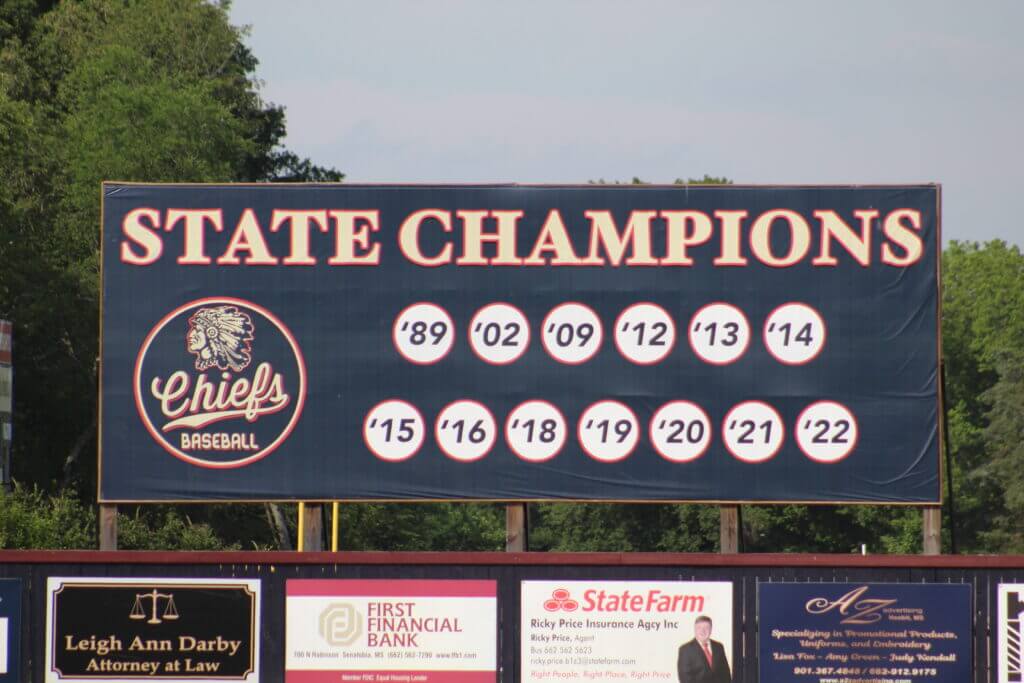 Then you start counting back from the last one listed on the board, "2022," and you read, "2021, 2020, 2019, 2018," and so on, until you get to 2012. That's 10 consecutive years that coach Chris McMinn's Chiefs have ended the season on the winning side of the scoreboard, carried off a trophy and had championship medals placed around their necks.
Oh, and I forgot to mention there are three other years on that board: 1989, 2002, and 2009.
That totals 13 years of state baseball success for Magnolia Heights. Make it 14 years now and 11 straight seasons of MAIS championships after Friday's 9-0 victory over Oak Forest Academy, Louisiana. It was the second straight win for a sweep of the championship series, making 40 victories against only three defeats for the Chiefs this spring.
"It doesn't," McMinn said when asked if continuing to win gets old. "Look at the kids and what they've done. It gets to be about them and not about me. The senior group has been tremendous for five years, some of them started as eighth graders. To see what they've done and what they've accomplished, it means a whole lot."
McMinn has been around for many of those titles, having come to Magnolia Heights from Horn Lake High School as head baseball and girls' basketball coach in 2005. This year's team has been ranked among the top 10 squads in the United States as well as in the state of Mississippi.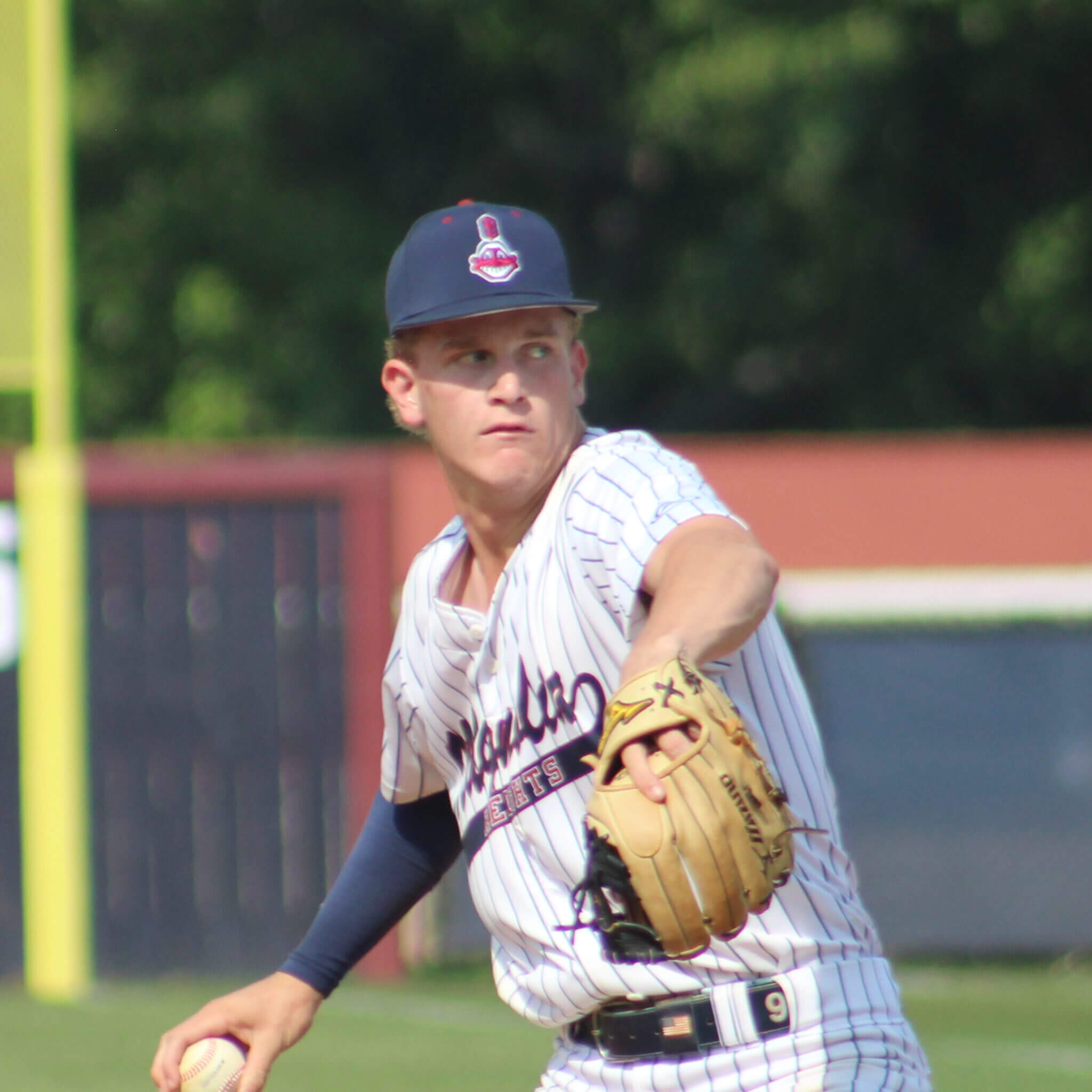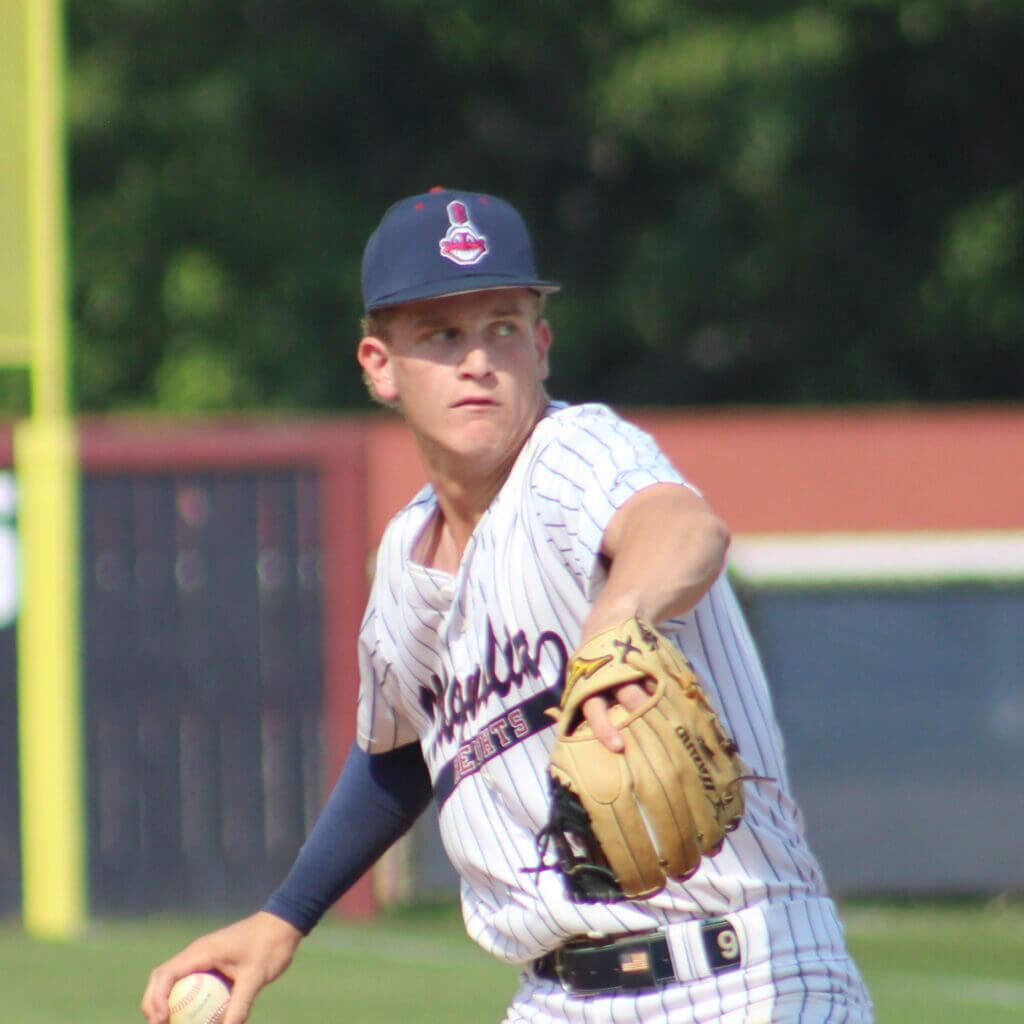 He says this year's seniors have played together for many years.
"They've played since they were 12 years old," McMinn said. "We've got some guys who don't like to lose. It's evident when they take the field, whether it's for practice or games. They're highly competitive."
In Friday's victory, Chiefs leadoff hitter Keondre Fields and Drew Prosek led the offense with two runs scored. Designated hitter John Ellis Price had three hits for Magnolia Heights, while pitcher Cooper Pratt and infielder Cole Prosek each drove in two runs.
Fields, Pratt, Drew Prosek and Ethan Melton each doubled, and Cole Prosek homered in the victory.
On the mound, Pratt allowed only three hits in getting the victory. He walked two and struck out four.
"Cooper Pratt has been outstanding all year for us," McMinn said. "He's given up just one run the whole year. His ERA before today was 0.11, so you know gone down some more. He's just been a tremendous player and a great kid."
The two-run homer by Cole Prosek opened the scoring in the second inning for a 2-0 lead. Another run in the third made it a 3-0 lead. A two-run hit and a sacrifice fly ballooned the margin to 6-0 and the Chiefs added three more in the sixth for the final score.
Several members of this year's team have Division I college baseball futures ahead, but Friday the Magnolia Heights Chiefs kept the string alive as they won another MAIS state championship.