Bulldogs coach visits Memphis Touchdown Club
Photo: Mississippi State football Zach Arnett speaks to reporters ahead of the Memphis Touchdown Club gathering on Monday, Oct. 9 at the Hilton Memphis. (Bob Bakken/desotocountynews.com)
Mississippi State football coach Zach Arnett recently took the opportunity with a bye week to visit the Mid-South and speak to the Memphis Touchdown Club at the Hilton Memphis.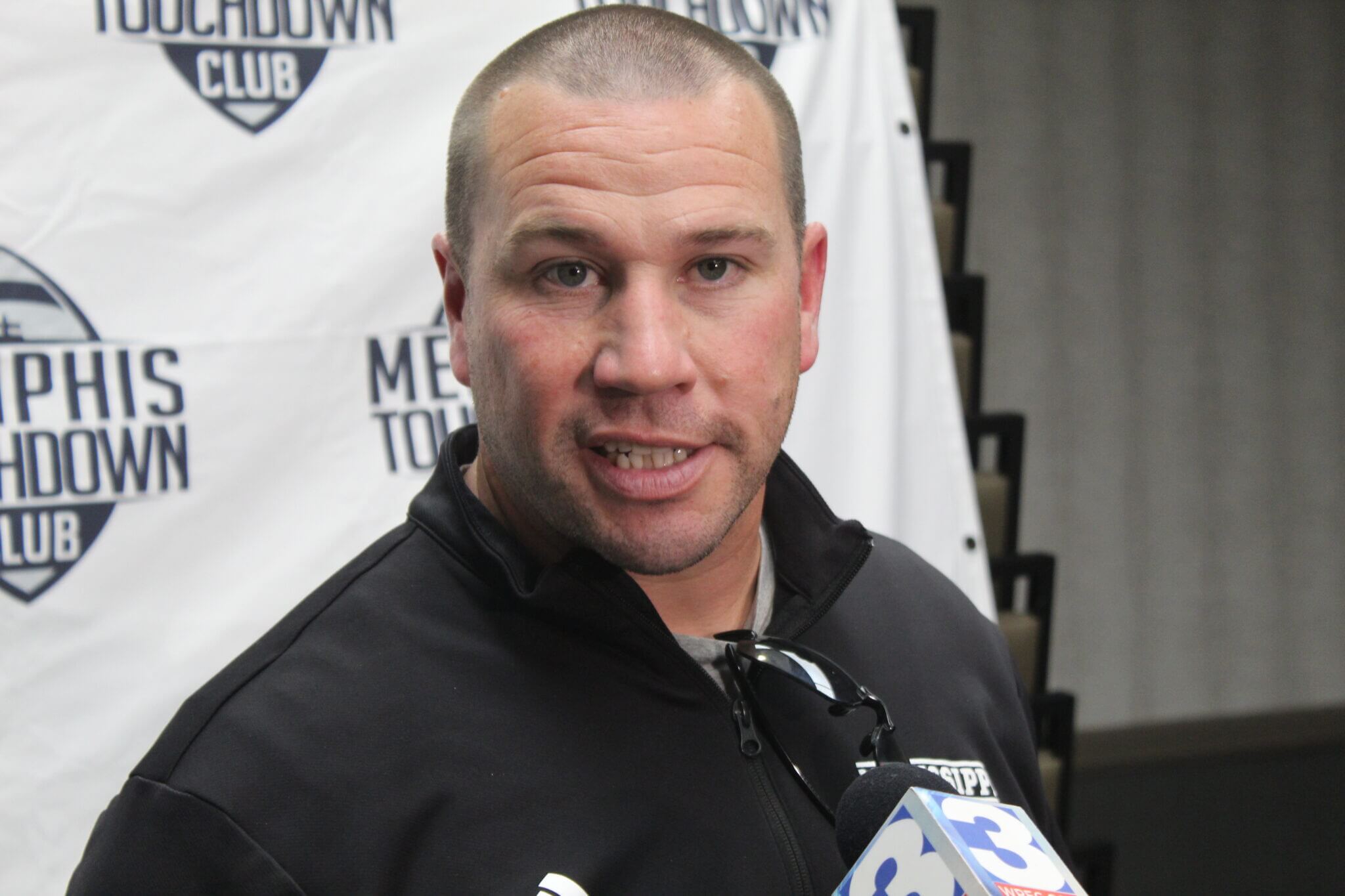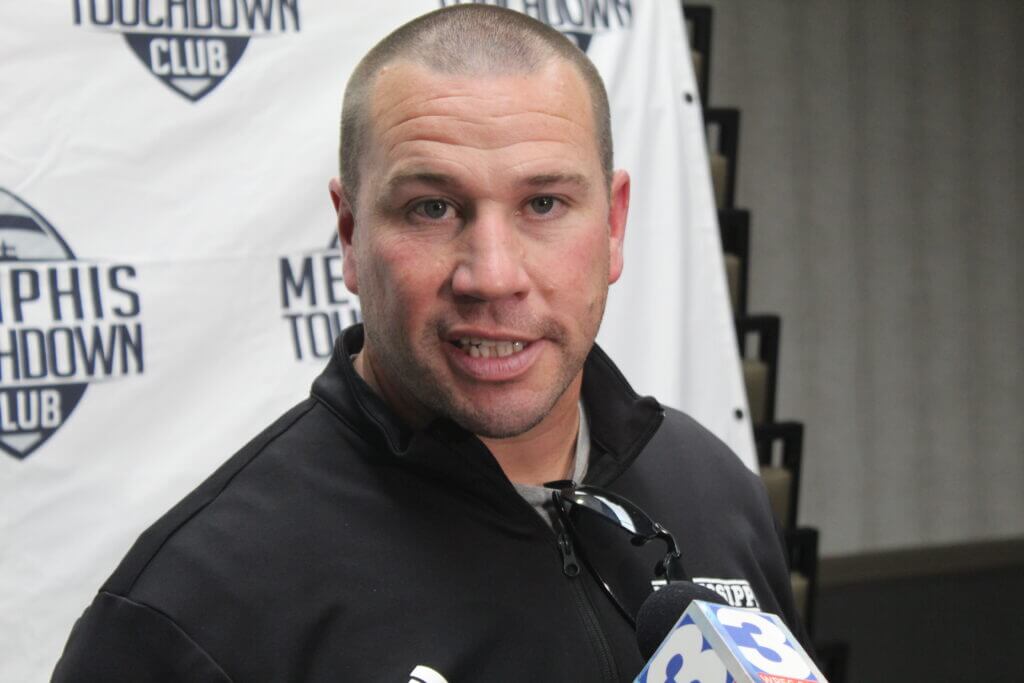 Arnett's Bulldogs had just finished a 41-28 victory over Western Michigan the previous Saturday and were entering the bye week ahead of the Saturday, Oct. 21 contest against Arkansas.
Mississippi State enters Saturday's game with a 3-3 record, all three wins coming against non-conference teams. The three losses were to LSU, South Carolina, and to Alabama.
Arnett said the bye week came at the perfect time for his team.
Arnett said the bye came at a good time for his team.
"If you asked any coach where you could place your bye week, I think most people would do it after six games, the halfway point in the season," Arnett said. "We had some guys who had played a whole lot of snaps. It gives them a chance to get recuperated a bit and get refreshed for the second half of the season."
The Mississippi State coach said he is seeing progression and development on the offense each week. We're looking for improvement at all facets of the game. Offense, defense, and special teams.
Looking to the future, Arnett said having a good recruiting presence in the Mid-South is important to the team's success.
"You look at the best teams ever in Mississippi State history," he said. "Those teams who have won the most games have rosters loaded with players from the state of Mississippi, particularly the Memphis area. This is an important area for us."