Quistors struggle in loss to Briarcrest
THE VITALS: The Olive Branch High School boys' basketball team dropped its second straight game in the Jerry Peters Thanksgiving Basketball Classic Saturday with a 66-55 loss to Briarcrest Christian School, Tennessee at Memphis University School in Memphis. The Quistors also lost to Christian Brothers, Tennessee 74-45 on Friday.
THE DETAILS: Olive Branch started Saturday's game on a 5-0 run, but Briarcrest rallied to tie the game at 14-14 at the end of the first quarter on a late three-pointer.
The trey seemed to jolt the Saints' confidence, as Briarcrest took charge of the second quarter by outscoring the Quistors 23-17 in the quarter for a 37-31 advantage at halftime.
Olive Branch came out of the locker room to start the third quarter to turn up the defensive pressure, forcing turnovers into offense, but the Saints still held a two-point lead when the third quarter ended, punctuated by a made layup at the buzzer.
It was Briarcrest's defense and desperation three-point shots that fell off late in the game to determine the final 11-point margin in favor of the Saints. Olive Branch was held to just eight points in the final quarter while Briarcrest finished with a 17-point performance in the waning minutes of the game.
Olive Branch coach Eric Rombaugh saw a bit better effort from his team Saturday compared to Friday's one-sided loss to the Brothers.
"The effort was good for us tonight, we played better at times," Rombaugh said. "This is still a team that's trying to figure a lot of stuff out, figure out where we're going to get our points from, our rotations, and figure out guys that play better with each other."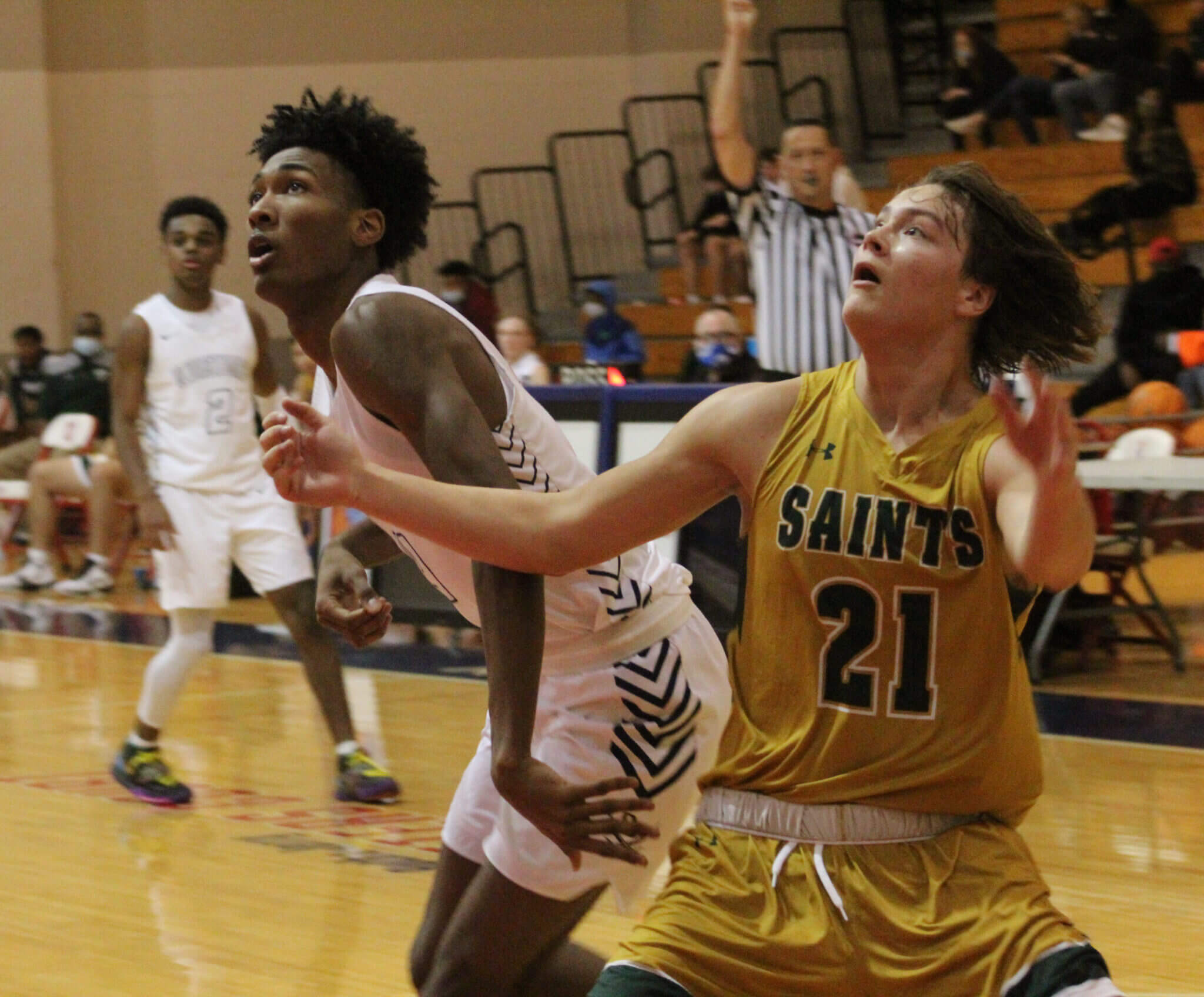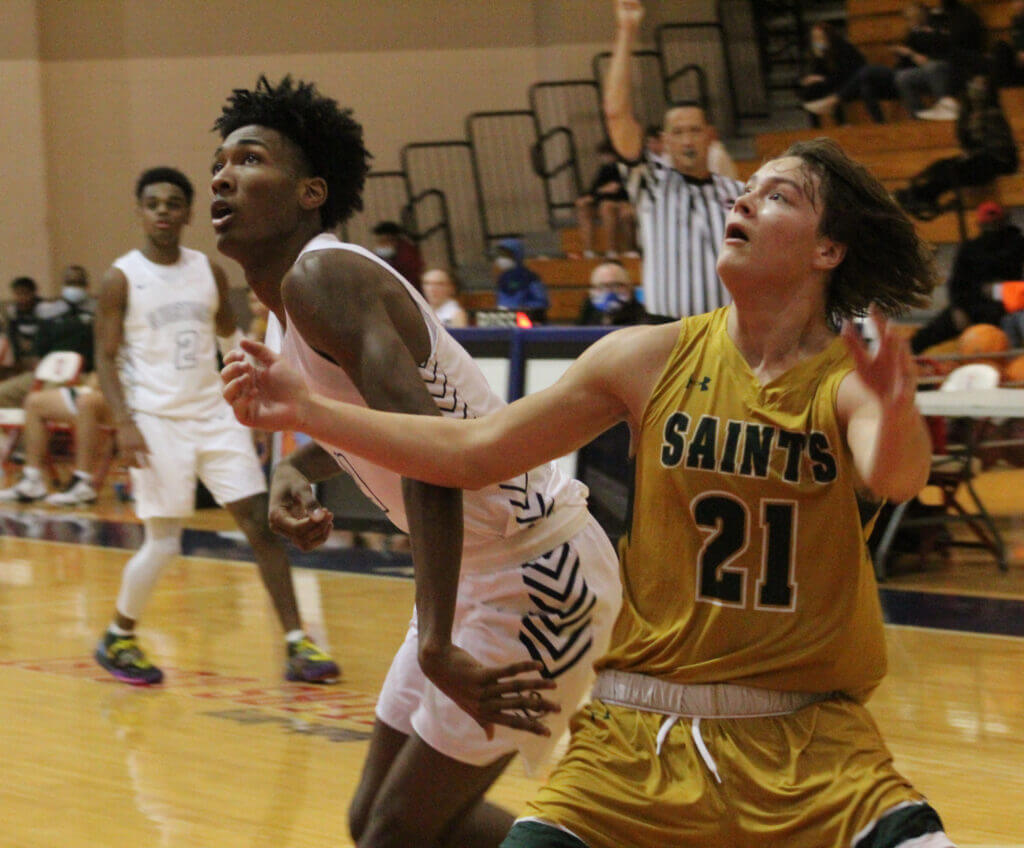 Landon Jeffries and Jalen Shead were the offensive leaders for Olive Branch in the loss. Jeffries finished the game with 13 points while Shead also scored in double figures with 10 more. Shead led the Quistors in the first half with six points and Jeffries was one of three Olive Branch players with five points each in the opening half.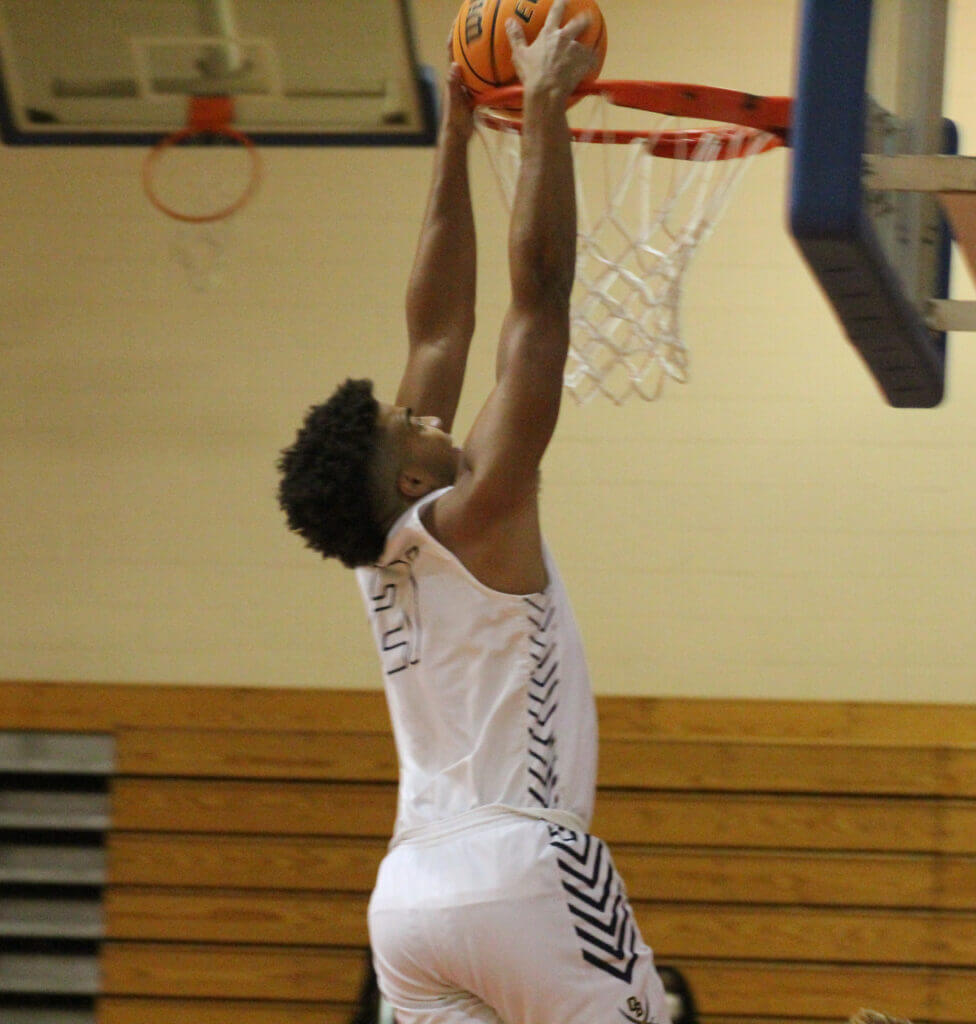 Three Briarcrest players hit double figures in the victory, led by Tyler Harrington with a game-high 16 points. Max Carroll finished with 14 and Cooper Haynes added 13 more.
The early schedule has been a stiff one for the Quistors, Rombaugh admitted. It's been a slate that has also included playing Houston High School (Germantown, Tennessee), a squad coached by former Memphis Grizzlies player Mike Miller and a team that includes Miller's son and top prospect Mason, a power forward who recently signed to play college basketball next year at Creighton University.
"Putting this schedule like I did is not giving us any favors," Rombaugh said. "We haven't played a team yet that we could try to get a flow or a rhythm against. Every game we've played has been a battle, but I'm hoping come January it'll help us down the road."
CLASSIC NOTES: DeSoto Central, which also was scheduled to play in the Jerry Peters Classic, was forced to withdraw due to illness. The Jaguars were to play Briarcrest on Friday and the host MUS Owls on Saturday. Bartlett High School stepped in at the last moment and took DeSoto Central's spot on the schedule for Saturday's contest against MUS.
Other teams that took part in the two-day event were St. Benedict at Auburndale, in Tennessee, and Jackson Prep and Madison Ridgeland Academy of Mississippi.
The Jerry Peters Basketball Classic is named for the former MUS boys' basketball coach who retired from coaching in 2012 with 1,001 career coaching victories for the Owls from 1964 until his retirement. That success put Peters at number one among Shelby County coaches and second all-time in Tennessee high school basketball.
Peters passed away in 2018 after being in declining health for several years. The basketball court at MUS is dedicated to Peters and his wife, Ruth.  
SAINTLY DOUBLE DUTY: Briarcrest actually played two games at MUS Saturday in the Jerry Peters Classic, as the Saints recovered from its win against Olive Branch to play and defeat Union City, Tenn. 70-56. MUS and Bartlett played after the Olive Branch game and before Briarcrest returned to the floor for the nightcap. MUS stopped Bartlett 50-47 to win its fifth straight to start the season.