WWII veterans recognized at Civil Air Patrol banquet
At the recent DeSoto Squadron Civil Air Patrol Christmas banquet, the squadron offered birthday wishes to four World War II veterans from the DeSoto County area who were at, above, or nearing 100 years old.
The group who were feted at the banquet included William Hall, Olin Pickens, K.T. Robbins, and T.K. Tanner.
Hall was in the Army Air Corps from 1943-1946 as an aircraft mechanic/flight engineer for B-17, B-24, and B-29 aircraft. Hall will be 102 years old on July 26.
Pickens was in the U.S. Army and was a German prisoner of war between 1942-1945. Pickens will be 100 on Dec. 31.
Robbins was stationed in France and turned 100 years old on July 4.
Tanner was in the South Pacific in the 31st Infantry Dixie Division from 1940-1945. Tanner will turn 99 on Jan. 20.
Recognition certificates were presented by Olive Branch Mayor Ken Adams.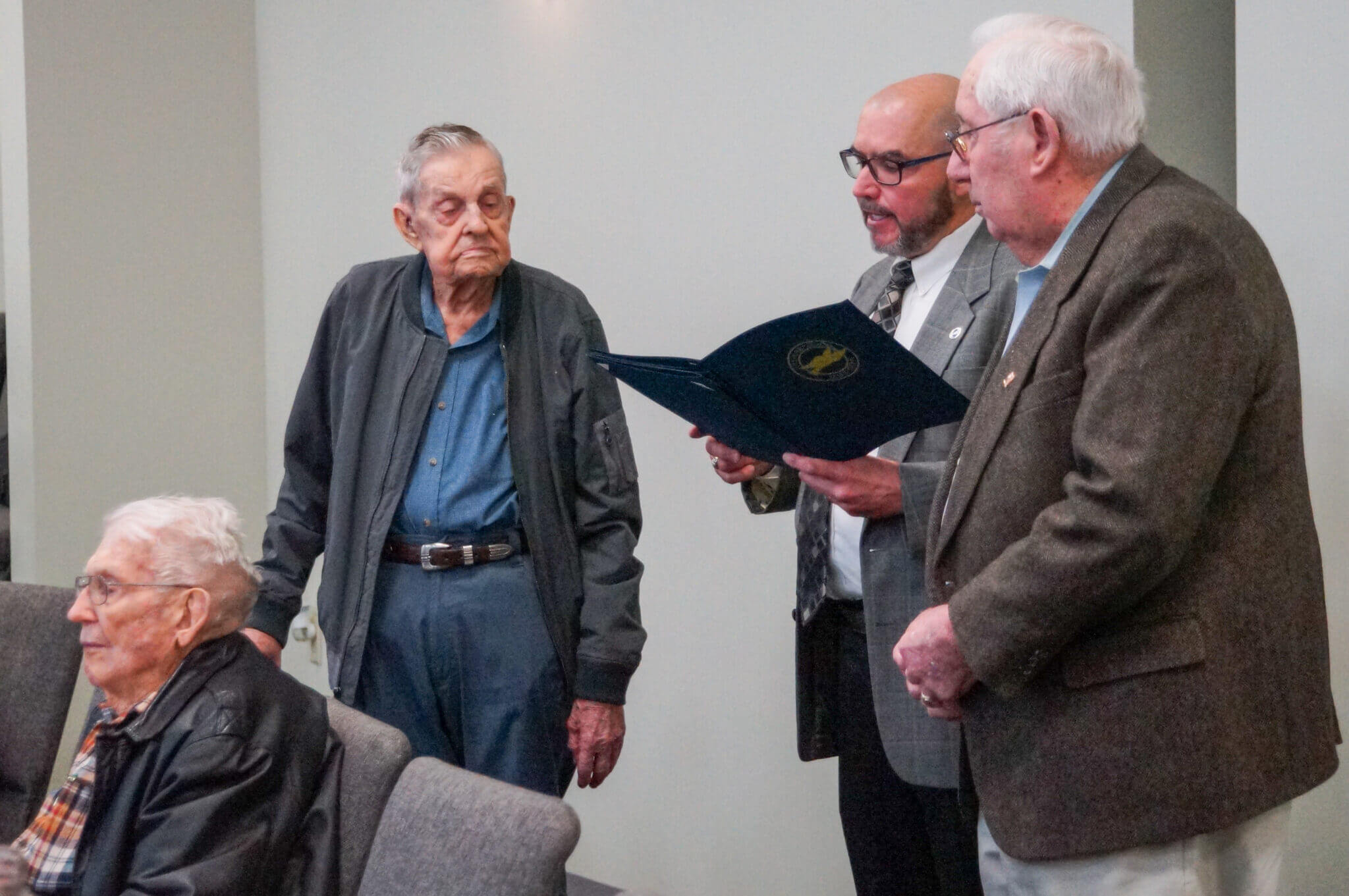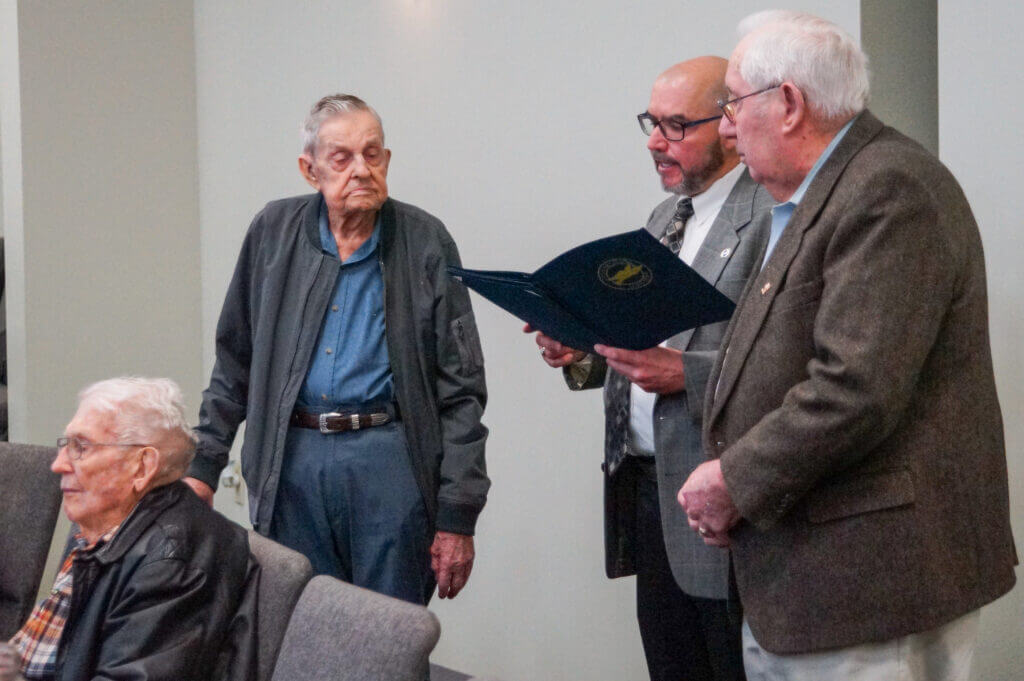 Commendations from Mississippi Gov. Tate Reeves were also presented to the veterans.
Photos are credited to Jody McRee.