Weekend COVID-19 numbers update
Monday, the Mississippi State Department of Health reported the addition of 7,058 cases of coronavirus over the Christmas holiday weekend with five new deaths reported.
In DeSoto County, there were no additional death reports from COVID-19 during the weekend. The pandemic totals since March 2020 in DeSoto County were 34,864 cases, 440 deaths.
The Centers for Disease Control (CDC) has listed 255 new cases in DeSoto County in the past seven days and officials have recorded 3,235 tests performed in the same period. The seven-day average of those testing positive has increased since the beginning of December, now at 26.61 percent, or an increase of 15.51 percent, according to the CDC.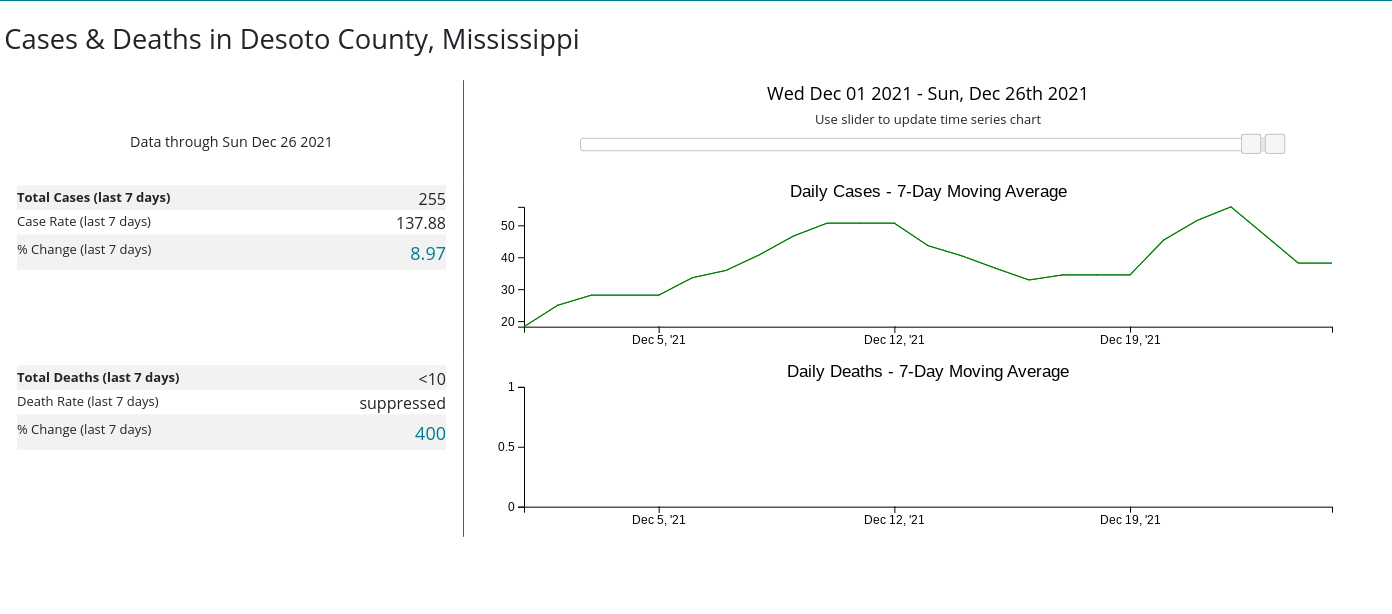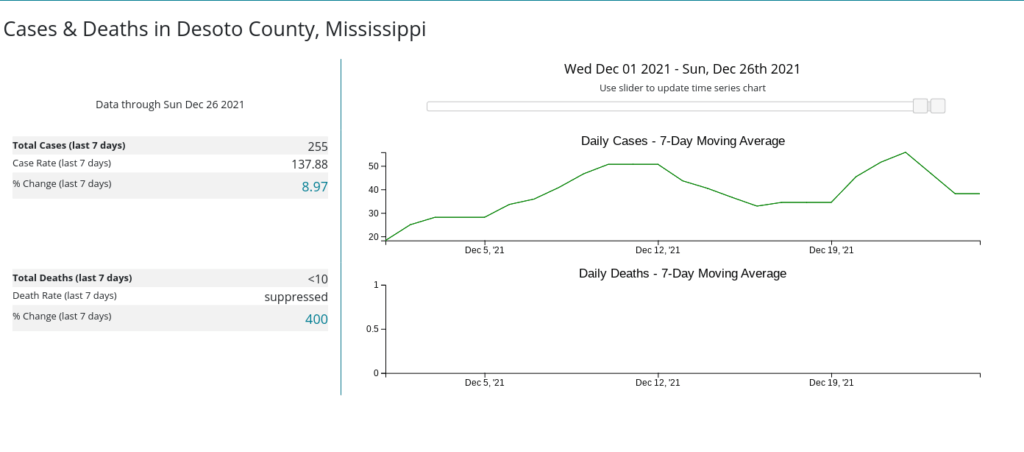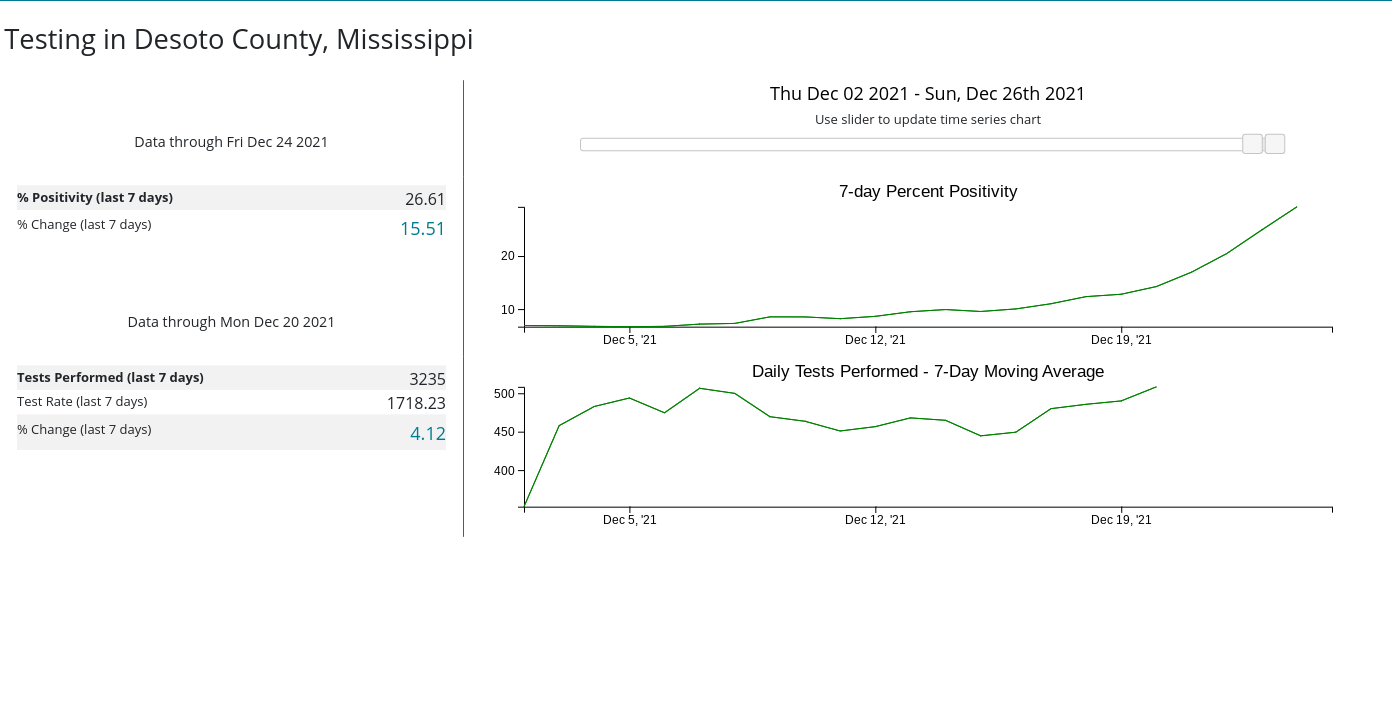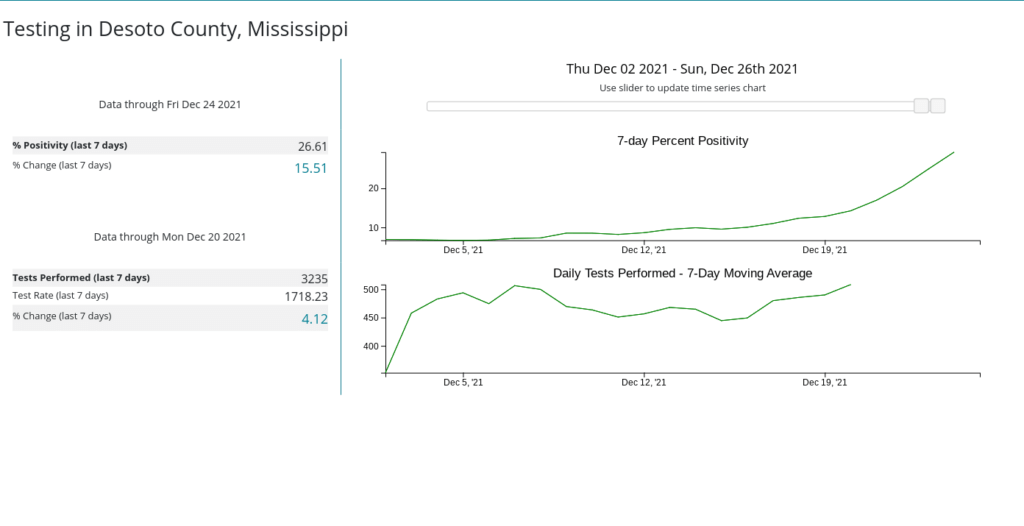 Figures also show 92,244 DeSoto County residents have been fully vaccinated and 108,972 have had at least one dose. The figures also show 20,452 residents have had a booster shot.
The following graph indicates the trend of hospitalizations in DeSoto County since the start of December until Christmas Day.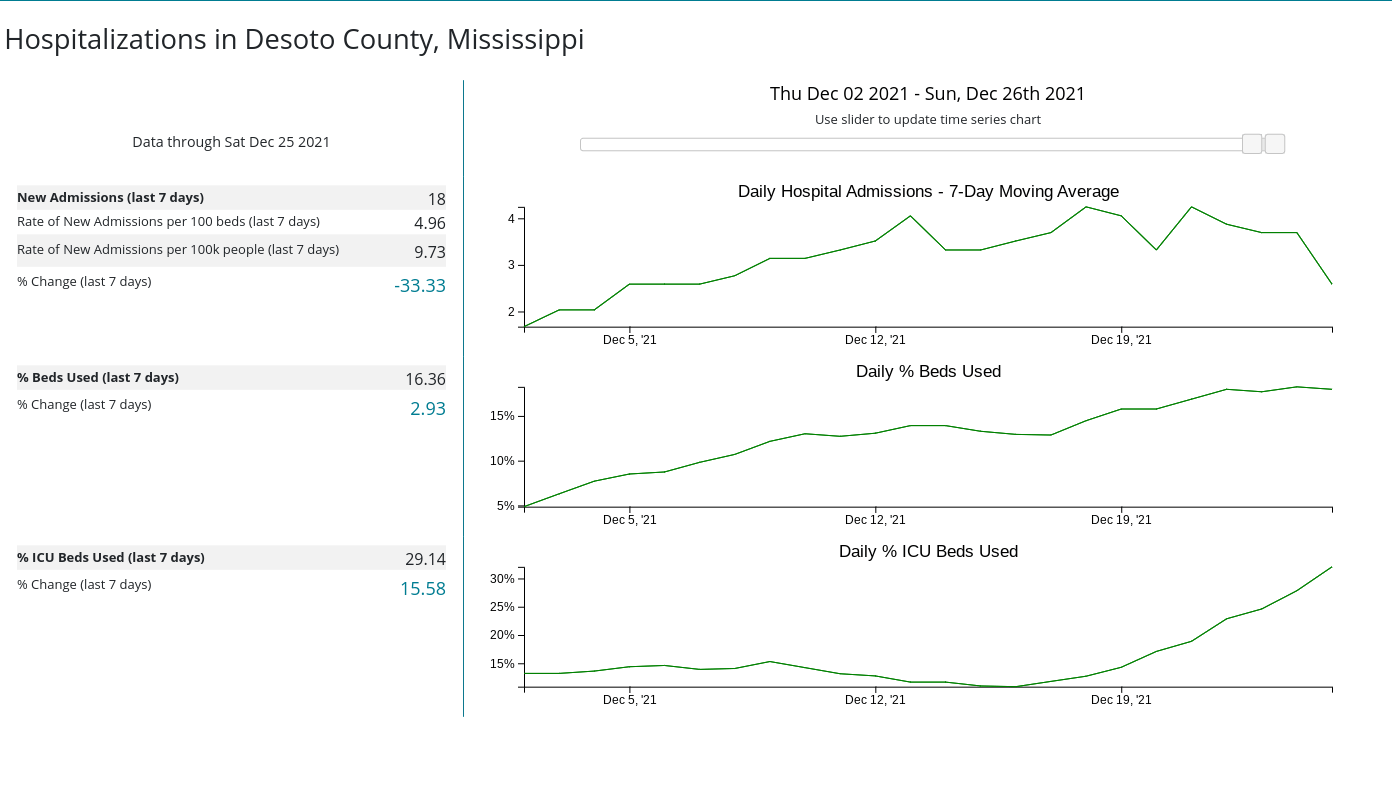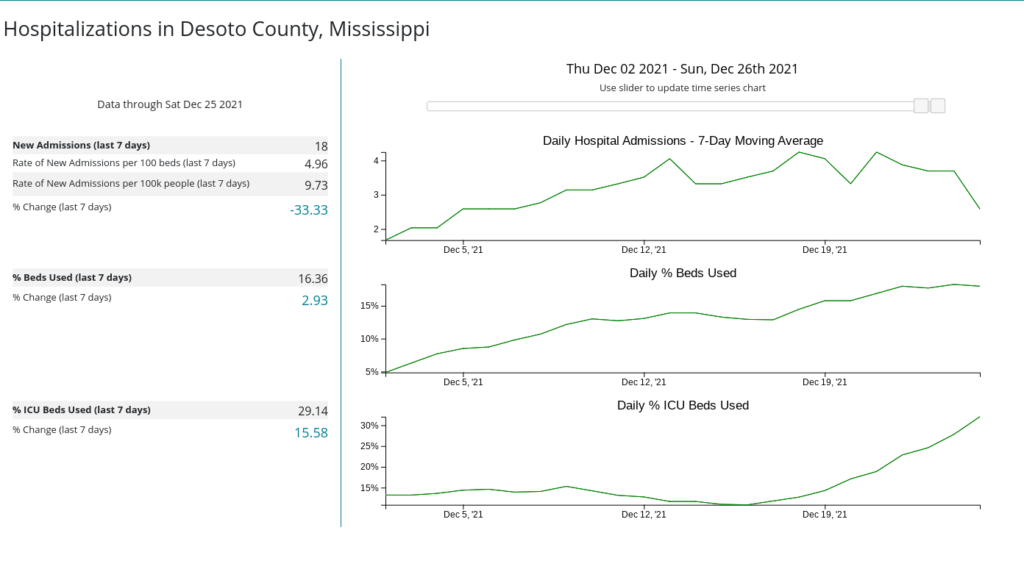 The CDC Monday also announced new guidelines about the length of time recommended for isolation, reducing it from 10 days to five days, if asymptomatic, followed by five days of wearing a mask when around others.
"The change is motivated by science demonstrating that the majority of SARS-CoV-2 transmission occurs early in the course of illness, generally in the 1-2 days prior to onset of symptoms and the 2-3 days after. Therefore, people who test positive should isolate for 5 days and, if asymptomatic at that time, they may leave isolation if they can continue to mask for 5 days to minimize the risk of infecting others," according to the CDC.