Veterans Park observes POW/MIA Recognition Day
You may or may not be aware, but U.S. military prisoners of war and missing in action from past conflicts are recognized and remembered each year on what is called POW/MIA Recognition Day.
The event is always held on the third Friday in September and has been observed since 1979, when former President Jimmy Carter signed its proclamation.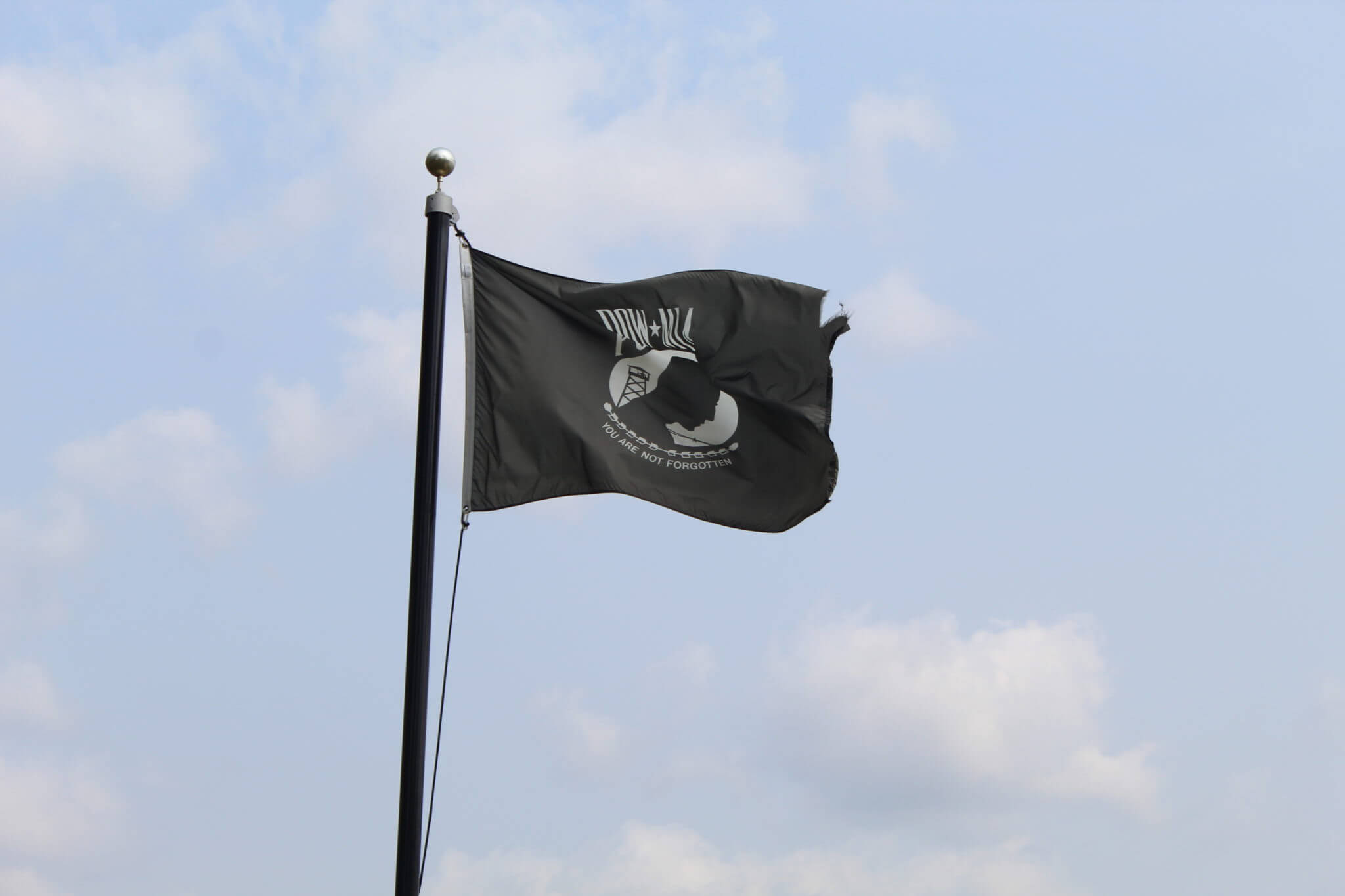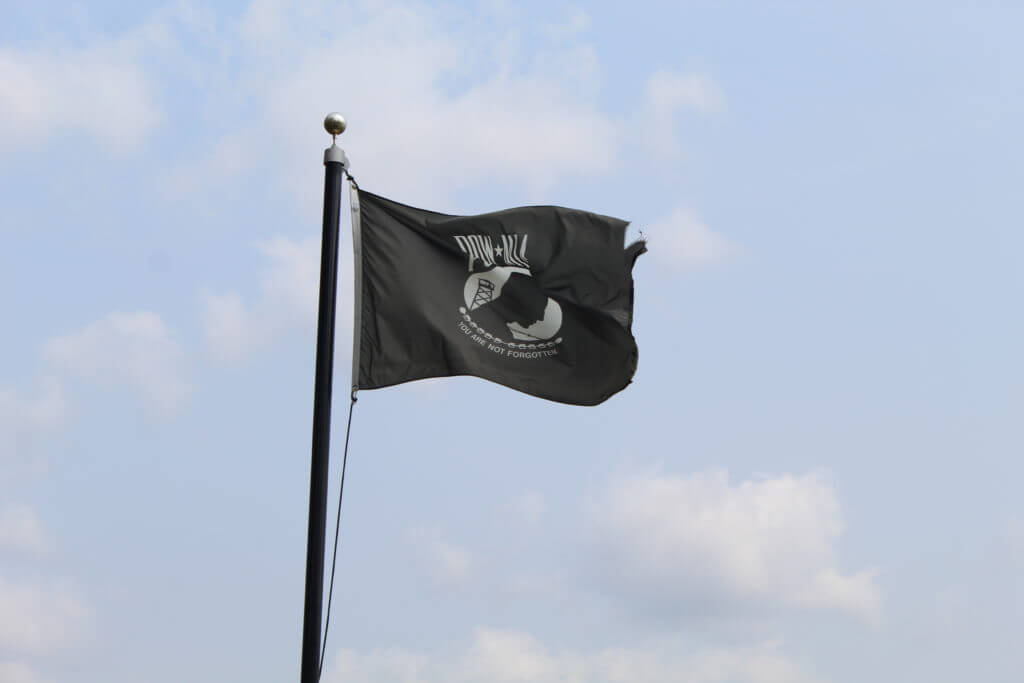 A national ceremony has been held at the Pentagon in Washington, D.C. each year, featuring representatives from each branch of the armed forces with participation from high-ranking officials.
Local observances are also held each year across the country. One such ceremony was held on Friday, Sept. 18 at the DeSoto County Veterans Park, near the Landers Center in Southaven.
That is where veterans from all branches are recognized and remembered, including an empty chair and brick to remember those who were captured or missing in combat.
Friday's observance was held by the Mississippi Chapter Two unit of Rolling Thunder, a non-profit organization that includes veterans and motorcyclists who are joined to raise awareness and seek accountability for all service members missing in action.
According to Dave Mullin, vice president of the Rolling Thunder chapter, there are approximately 82,000 service members who remain unaccounted for as missing in action. They are more than just numbers, Mullin said. They represent families who expected their family members to return home, but still are still unsure of their whereabouts.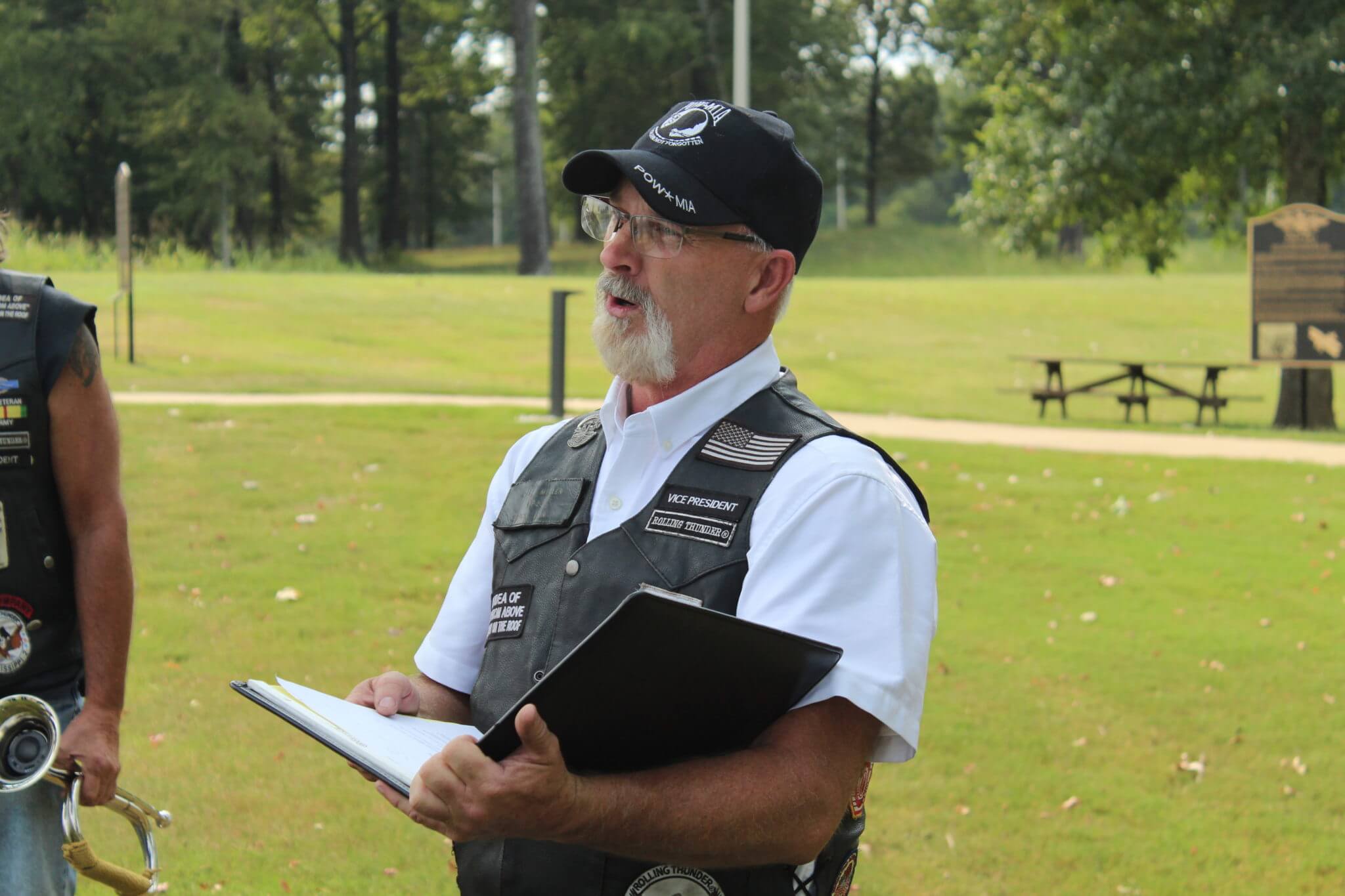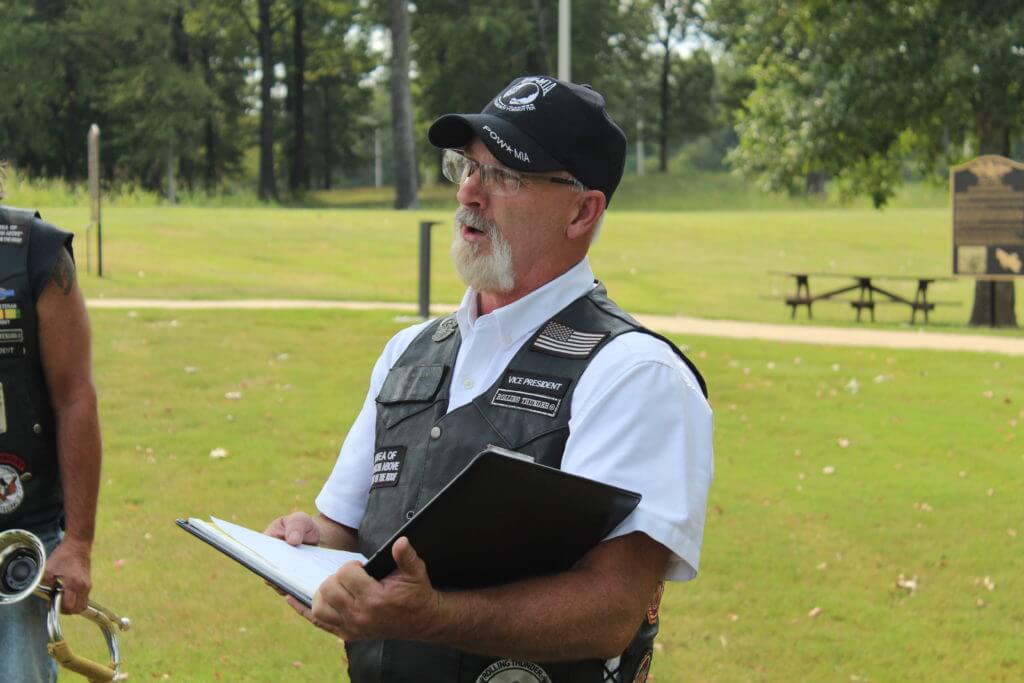 "They sent their loved ones into danger with the expectation that the nation would bring them home," Mullin said. "This is one of the most important pledges we make. There are many families that deserve closure and the warriors deserve proper military honors in recognition for their selflessness and service."
Mullin went on to quote numbers of known missing in action from various conflicts, including an approximate number of 73,515 from World War II.
The simple ceremony ended with the playing of Taps, as the dozen or so who came focused on the black POW/MIA flag flying in the breeze nearby that includes the words "You Are Not Forgotten."