Garden club observes Memorial Day at Welcome Center
Each year during the Memorial Day holiday weekend, members of the DeSoto Civic Garden Club (DCGC) place a wreath at the Blue Star Memorial which is located at the Welcome Center at I-55 South of Hernando. This memorial is a tribute to the Armed Forces that have defended the United States of America and have given their lives in the performance of their military duties while preserving freedom for all. The wreath that the garden club members placed at the Blue Star Memorial was composed of red, white and blue Gerber Daisies, that was accented by a bow of patriotic colors on a grapevine wreath.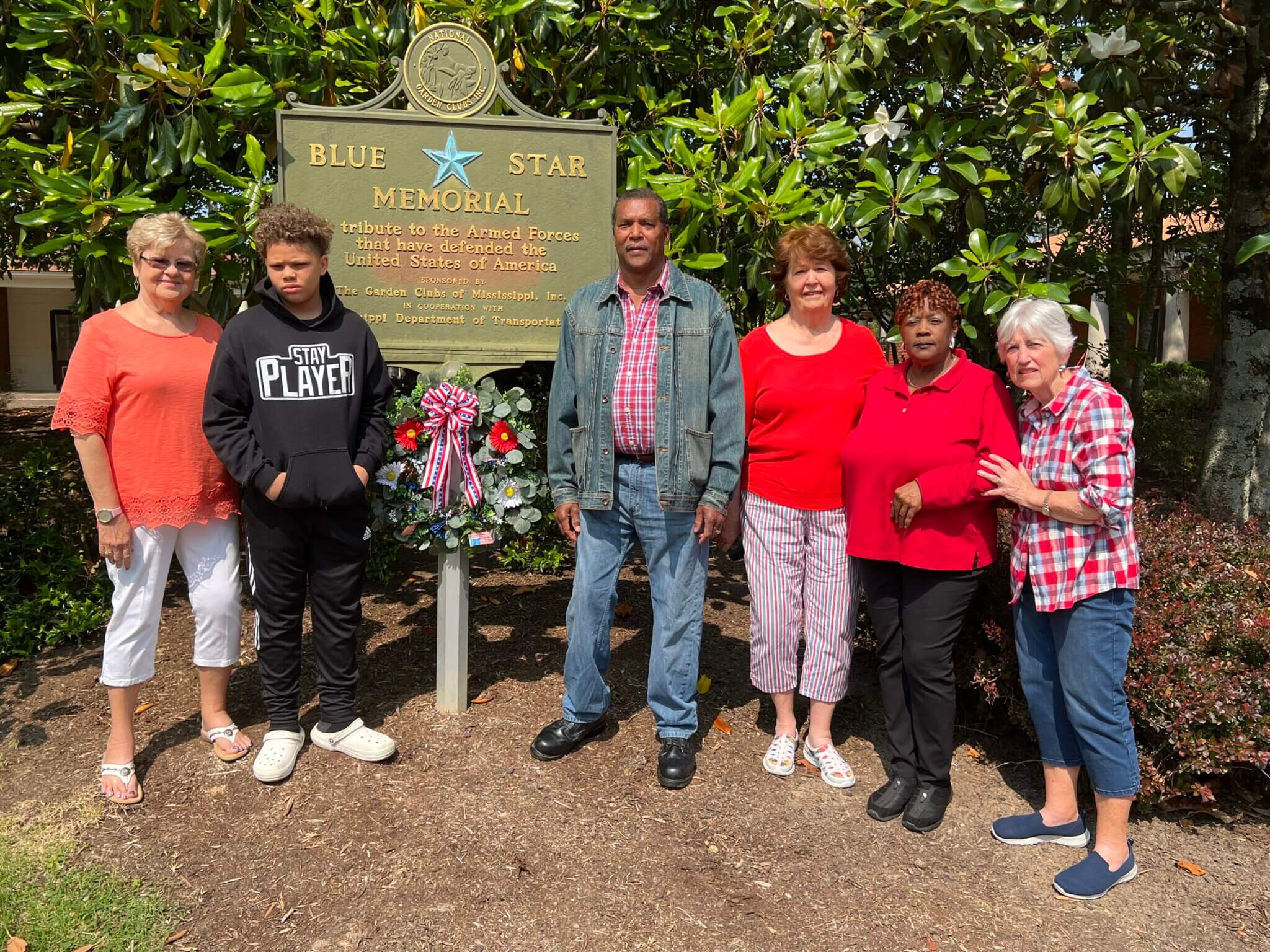 In the photo is (from left) DCGC member Pat Tennant with tourists, Ryan Johnson and James Ward, who is the great-grandfather of Ryan. James is also a Vietnam veteran who was traveling with Ryan from Wisconsin to his native home in Sardis. Also shown are DCGC member Rusty Todd, Welcome Center Customer Service Representative Cleothilda Crawford, and DCGC member Berta Crellin.
The Garden Clubs of Mississippi, Inc., of which the DCGC is a member, helps sponsor the Blue Star Memorial in cooperation with the Mississippi Department of Transportation.