Two more arrests in Walmart carjacking, shooting
The Olive Branch Police Department Wednesday announced that two more arrests have been made in the Walmart carjacking and shooting incident that occurred on Sunday, Nov. 7.
According to a release from the Police Department, U.S. Marshals found two teenage suspects from the incident that wounded a victim when the victim's vehicle was taken in the parking lot of the Walmart Supercenter, 7950 Craft-Goodman Frontage Road.
The pair arrested by the marshals were identified as Mekhi J. Boyce, age 19; and Rashad A. Ware, age 18, both of Memphis.  They are now being held awaiting extradition back to Mississippi, where they will be charged with attempting to commit murder, armed carjacking, and conspiracy to commit a felony. Total bond amounts for each suspect on the three charges is $550,000.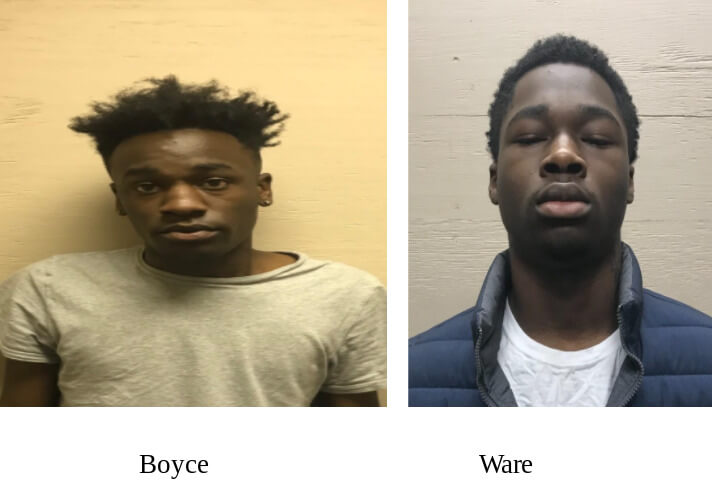 Back on Nov. 7, three black males approached victims in the parking lot of the Walmart and were told to give up their vehicles.
An altercation broke out and one victim was wounded by gunfire, later transported to Regional One Health in Memphis for treatment.
The suspects fled the scene but detectives were able to recover the stolen vehicles. Evidence gathered in one of the stolen cars led them to a suspect, Andre Jean Garner Jr., age 18 of Memphis. Garner was arrested on Nov. 16.
The investigation continued and led to locating Ware and Boyce, who were found by the U.S. Marshals Service and taken into custody.