Feeding those in need at Thanksgiving
Photo: People wait in line for meals in front of Westy's Restaurant in Memphis on Thanksgiving morning. (Bob Bakken/DeSoto County News)
For many, Thanksgiving Day meant spending time with friends and family around a table with a big meal served in the warmth of a home.
For Southaven Alderman John David Wheeler with Operation BBQ Relief (OBR), most Thanksgiving and Christmas holidays don't involve sitting around their own table. Rather, it's making a spread for those in need and serving it where they are.
That spread Wheeler and others helped make was again found at the Memphis Pinch District's Westy's Restaurant on a wet and rainy Thanksgiving morning. The small corner restaurant and bar in the shadow of the Pyramid is where the Wheelers and some of his barbecue pitmaster friends once again came together.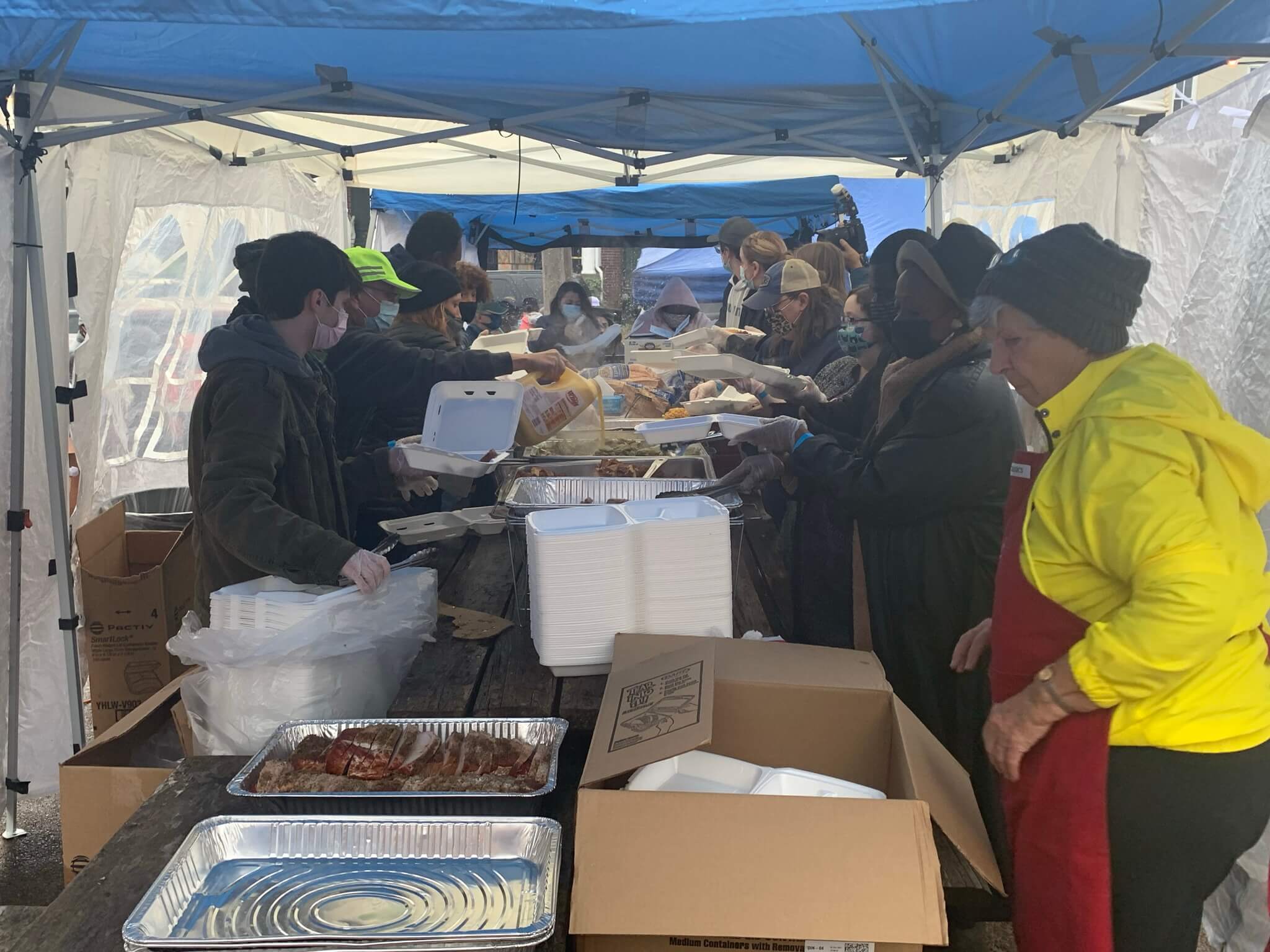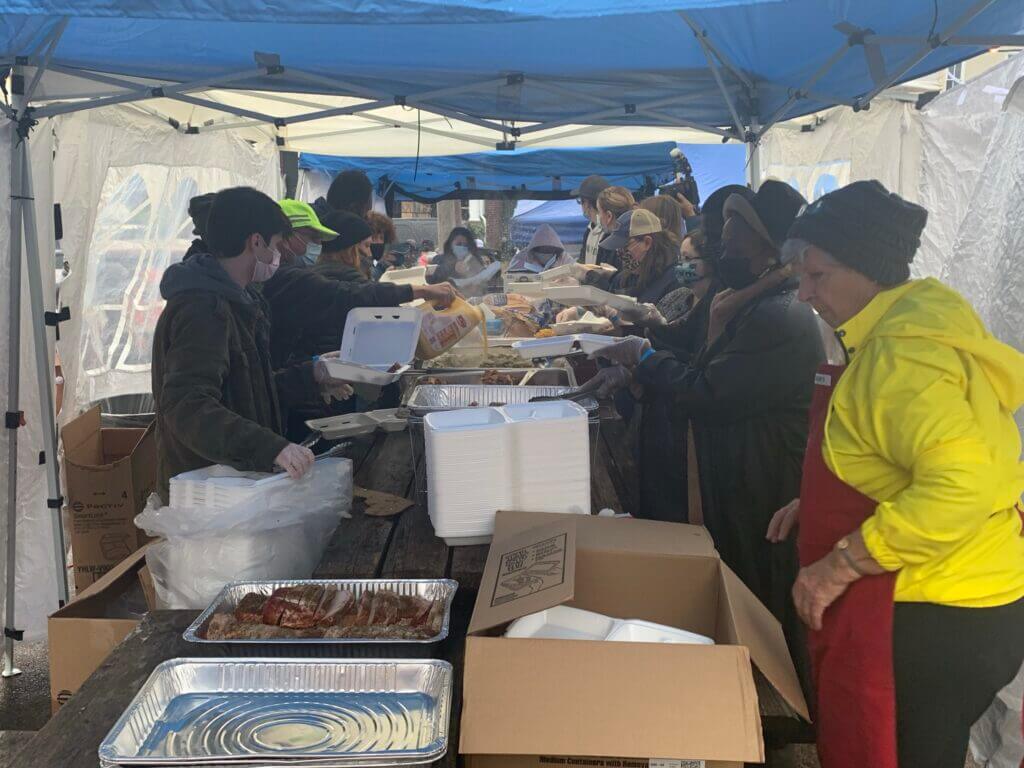 It now has become 17 consecutive years of serving free meals at Thanksgiving and Christmas for the homeless and those who otherwise wouldn't have anywhere else to get a hot meal for the holiday. OBR and Westy's owner Jake Schorr combine with Lindenwood Christian Church in Memphis to serve the meals and also offer clothes to those in need. Wheeler said he's been at Westy's for most of the 17 years.
"I started doing it because somebody asked me the first time," Wheeler said. "I see the same people every year. They're always grateful and they're always thankful."
Operation BBQ Relief is a group of competition barbecue pitmasters from around the country who accept the call to provide meals to first responders and those needing meals who were in major floods, devastating tornadoes, hurricanes, and other similar disasters. OBR, as it is also known, was started when a deadly tornado struck the Joplin, Missouri vicinity in May 2011.
Wheeler said they were expecting upwards of 1,100 meals with meat, corn, green beans, potatoes, and other fixings served in the four-hour period between 9 a.m.-1 p.m.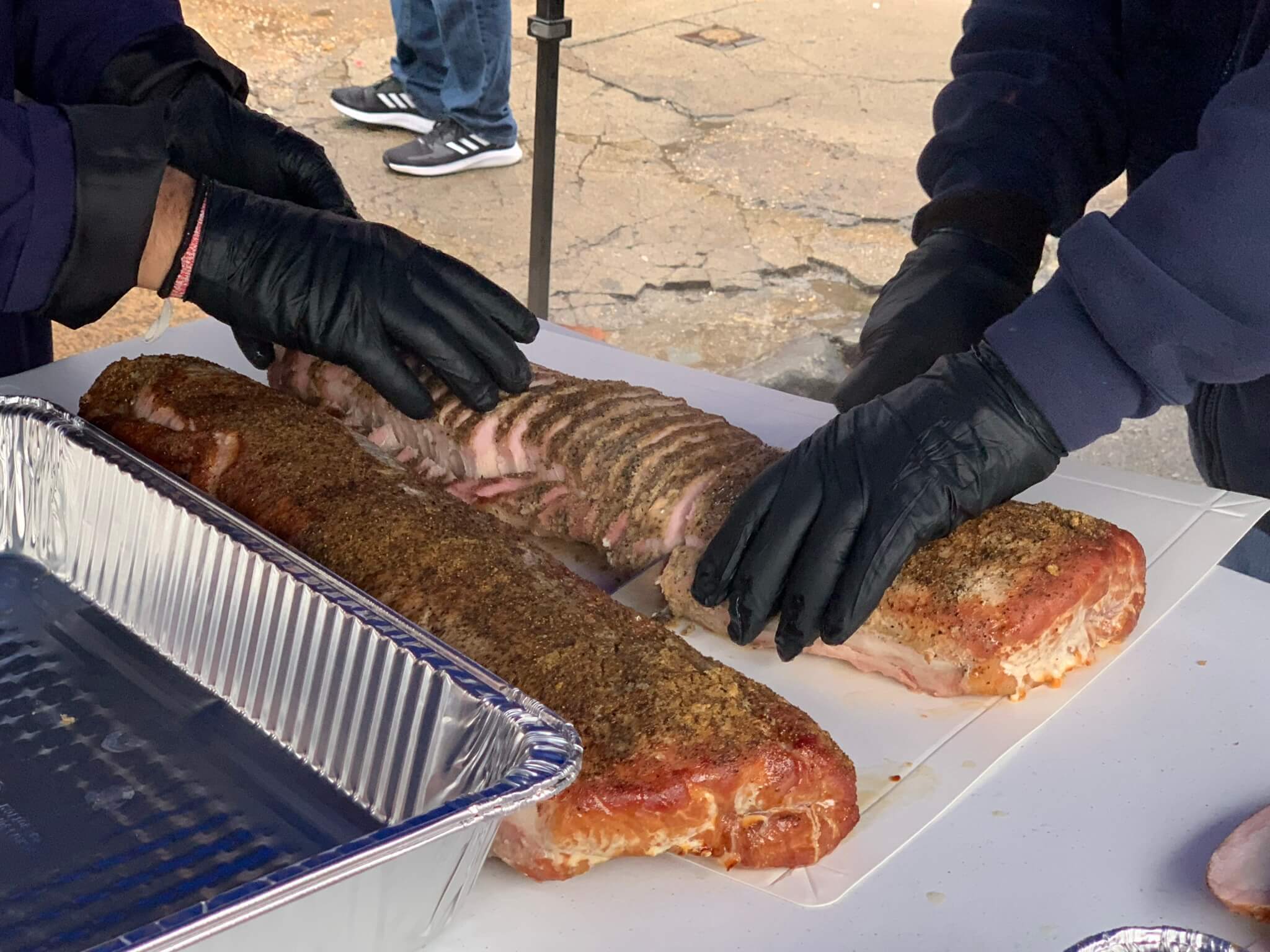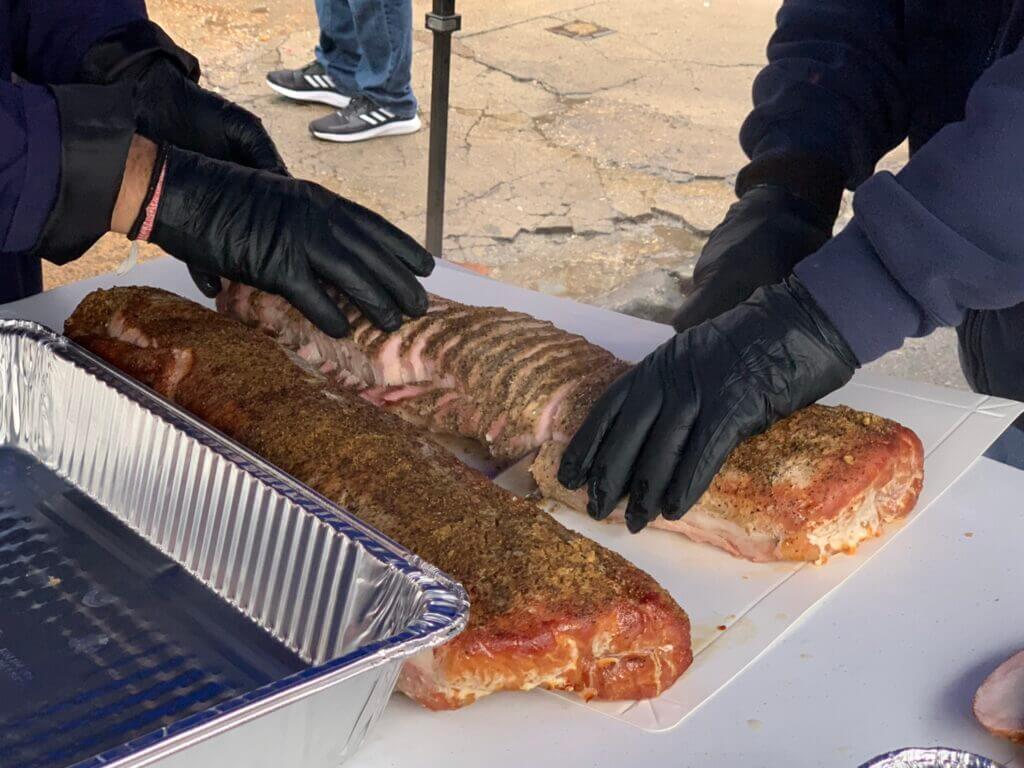 Everything is donated, but Wheeler said it got a boost when OBR got involved.
"OBR wanted to start a 'Day of Giving' about six or seven years ago," Wheeler said. "This was the very first one and now we do them all over the country."
It is estimated about 300,000 meals would be donated in similar events nationwide this year, Wheeler said, adding, "It all started right here, and we'll do it again at Christmas."