Supervisors set new voting district boundaries
Photo: Chris Watson explains the new voter districting map presented to the DeSoto County Board of Supervisors on Monday morning. (Bob Bakken/DeSoto County News)
The DeSoto County Board of Supervisors spent much of Monday morning trying to draw a map, a map with boundaries that would stay in place for the next 10 years.
The supervisors held a public hearing on redistricting the county's voting districts that would define who votes where for five elected offices, including supervisor, justice court judge, election commissioner, constable, and for school board.
The hearing started at 8 a.m., an hour before the normal 9 a.m. start of the supervisor's regular meeting and it continued until about 10 a.m., when it was recessed until 11:30 a.m.
That was to allow Chris Watson with Bridge and Watson Inc. to make a few tweaks to his alternatives to address a concern of Hernando Alderman Andrew Miller. The Hernando alderman, an African-American, pointed to maps that divided a primarily Black neighborhood in the Hill Street area of Hernando into two separate districts.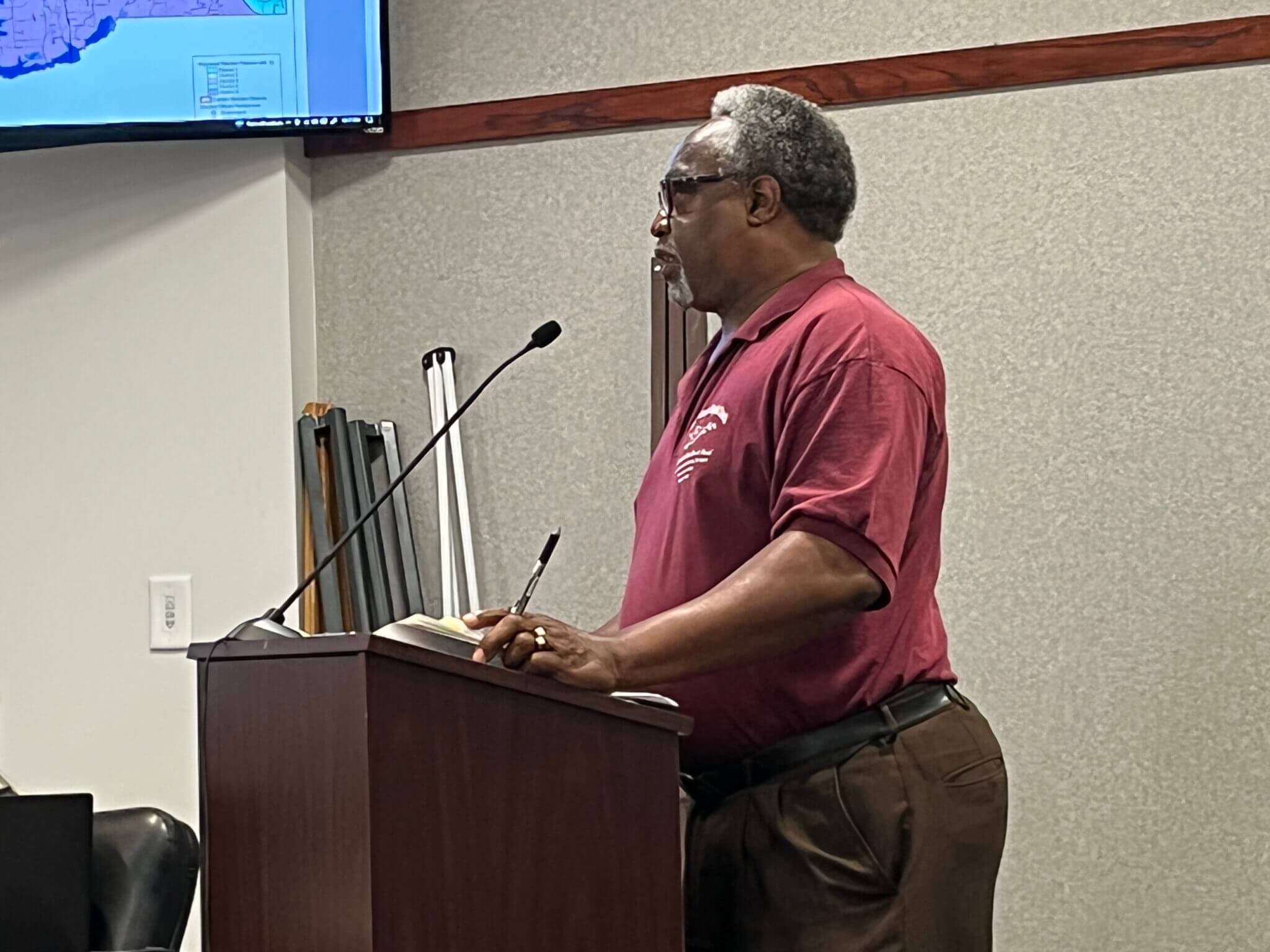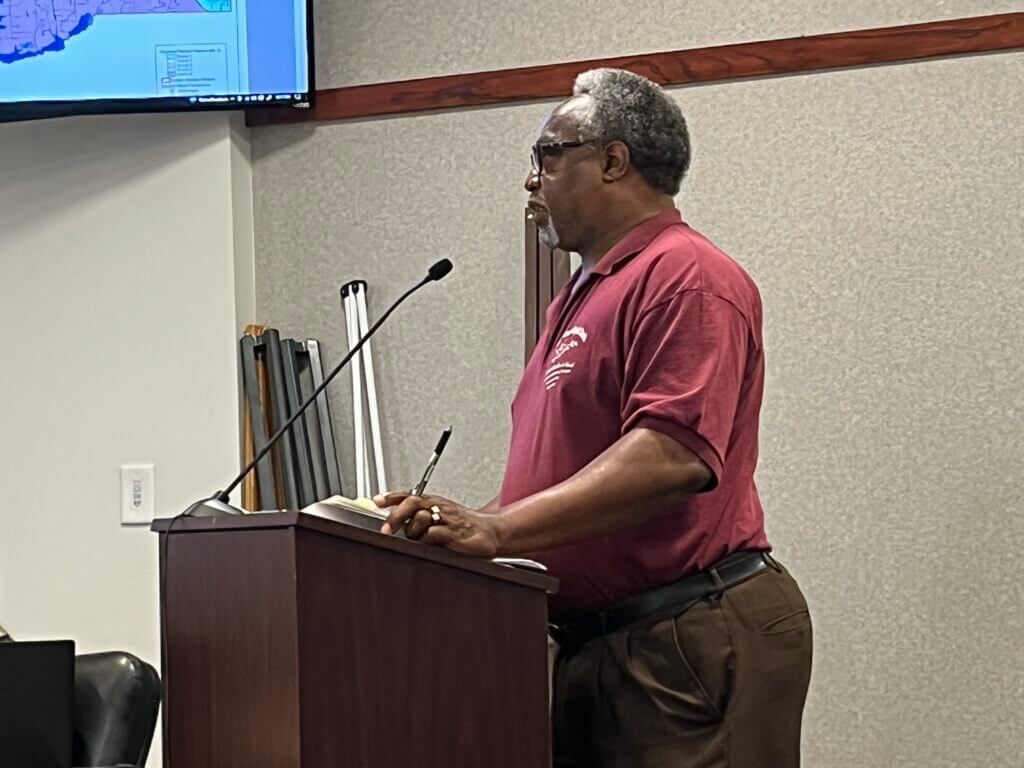 DeSoto County enlisted Bridge and Watson to redraw the county's district lines to meet the equal representation requirements with the growth of population, which is now at more than 185,000 people.
That residents were not able to view the alternatives Watson brought with him Monday was brought into question, including Pam McKelvy Hamner of Southaven, who said, "The public needs more time to see these maps."
Supervisor Jessie Medlin of Olive Branch, the longest-serving member of the board, responded by saying, "This board has been very open. This is my third redistricting and I feel very comfortable with this firm."
Watson offered four alternatives, all done to meet the legal requirements, keep supervisors from having to face each other in an election, and get a population deviation percentage among the districts down to less than 10 percent.
In addition to the four alternatives Watson presented, a group of citizens, led by state Rep. Hester Jackson-McCray (D-Horn Lake), offered their own redistricting plan, one that would include a minority-majority district. Jackson-McCray called the proposal the "Magnolia Flower" plan.
"Supervisor District 4, which now includes Walls and Horn Lake, has been redrawn so that it now has a minority-majority population of 53.3 (percent)," said Jackson-McCray. "The minority population in Supervisor District 3 is around 52.6 percent. This is a community plan for DeSoto County that is very balanced in the population for all five districts complying with the Voting Rights (Act) and has a deviation of 4.62 percent."
Jackson-McCray later pointed out that the non-white population of DeSoto County has grown so much over the past 10 years, "and they need their representation," she said.
When the public hearing continued before the noon hour, Watson presented the adjustments he made.
That adjustment was approved on board vote. The legal description of the new plan will be presented for final approval when the supervisors meet again on June 20.
After the meeting, speaking with DeSoto County News, Watson said Alternate 1, by and large, maintains the status quo in terms of the racial makeup across all five districts.
"The original Alternate 1 was numerically, slightly better," Watson said. "The board listened to a request from Alderman Miller about not wanting to divide a minority community, so the board chose to modify Alternate 1 just a little bit and put a minority community back together."