Superhero Fall Festival is "super" fun
We're entering the weekend with a lot of trunk or treat activities across DeSoto County leading up to the Trick or Treats of Halloween on Monday, Oct. 31. The fall holiday season is definitely here.
One of the events already held ahead of Halloween was the Southaven Chick-fil-A 2022 Superhero Fall Festival, held this year inside the Landers Center in Southaven. An event originally started in the parking lot of the Chick-fil-A restaurant, located at 235 Goodman Road West, the festival moved to Brown Missionary Baptist Church before it arrived at the Landers Center.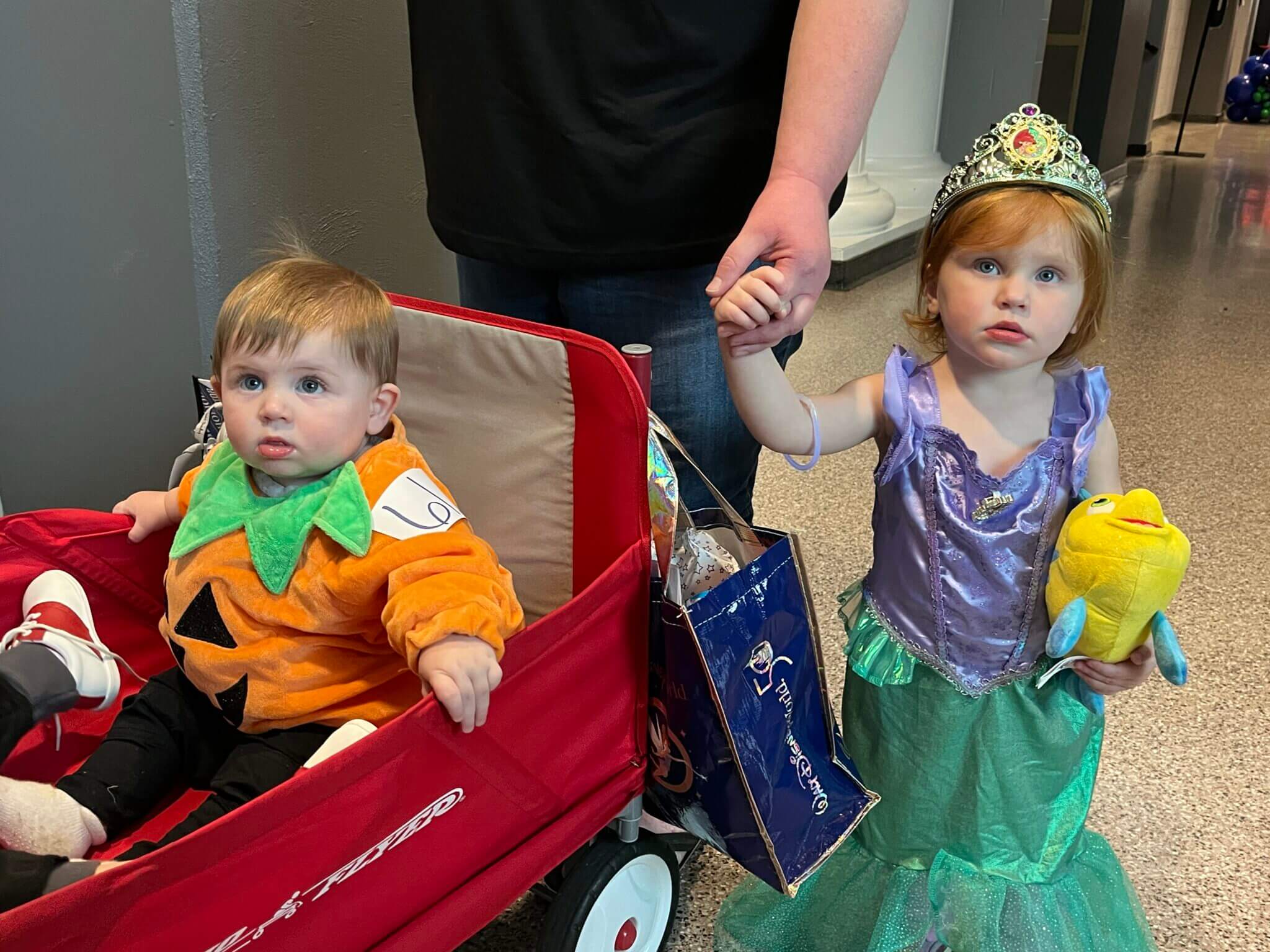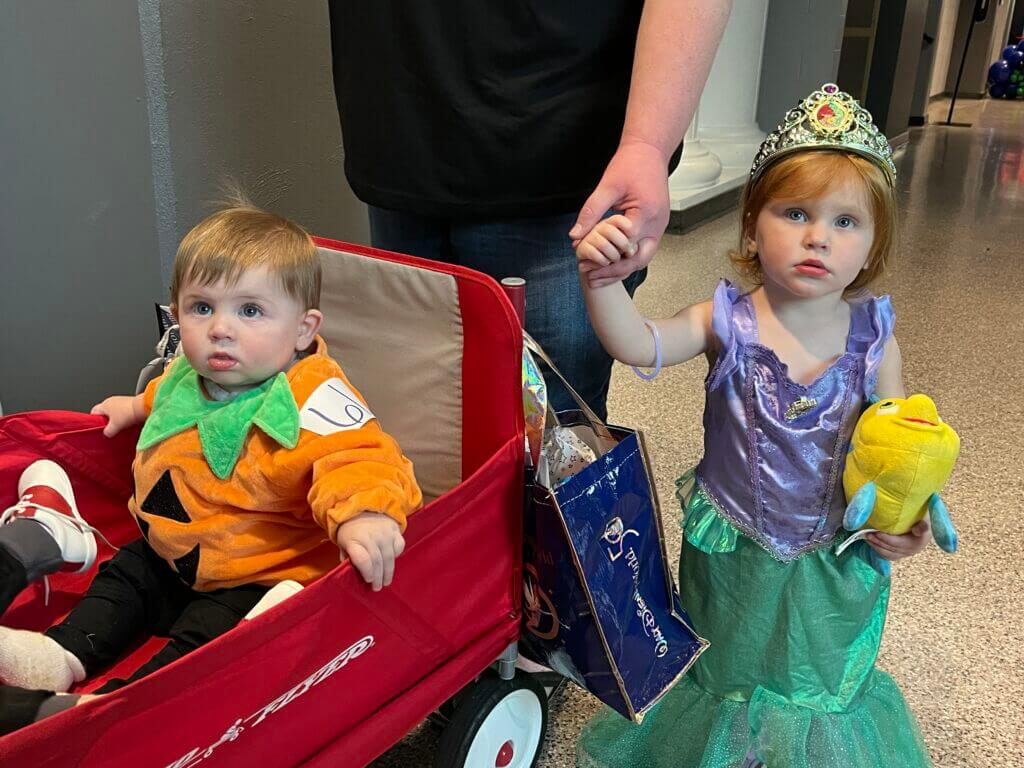 This year, more than 1,200 youngsters were welcomed inside and several local businesses greeted them in the Grand Hall and concourse with candy and goodies. From there, they could move down to the arena floor where trucks and vehicles were on display for them (and mom and dad, too) to enjoy seeing.  
Chick-fil-A restaurant operator Stuart Davidson said about 80 vendors were on the concourse.
"The kids will go trick-or-treating to each of the vendors," Davidson said. "We have balloon artists here, just something for everybody."
The first 300 got a Superhero cape and everyone got a goodie bag along with what they could get from the vendors.
"This has worked out so beautifully. We must have at least 20 vehicles down there (on the floor). The kids are going to love them, it's almost like going to a Monster Jam."
The Superhero Fall Festival is part of what the Southaven Chick-fil-A does, to stay connected and involved in its community and market area.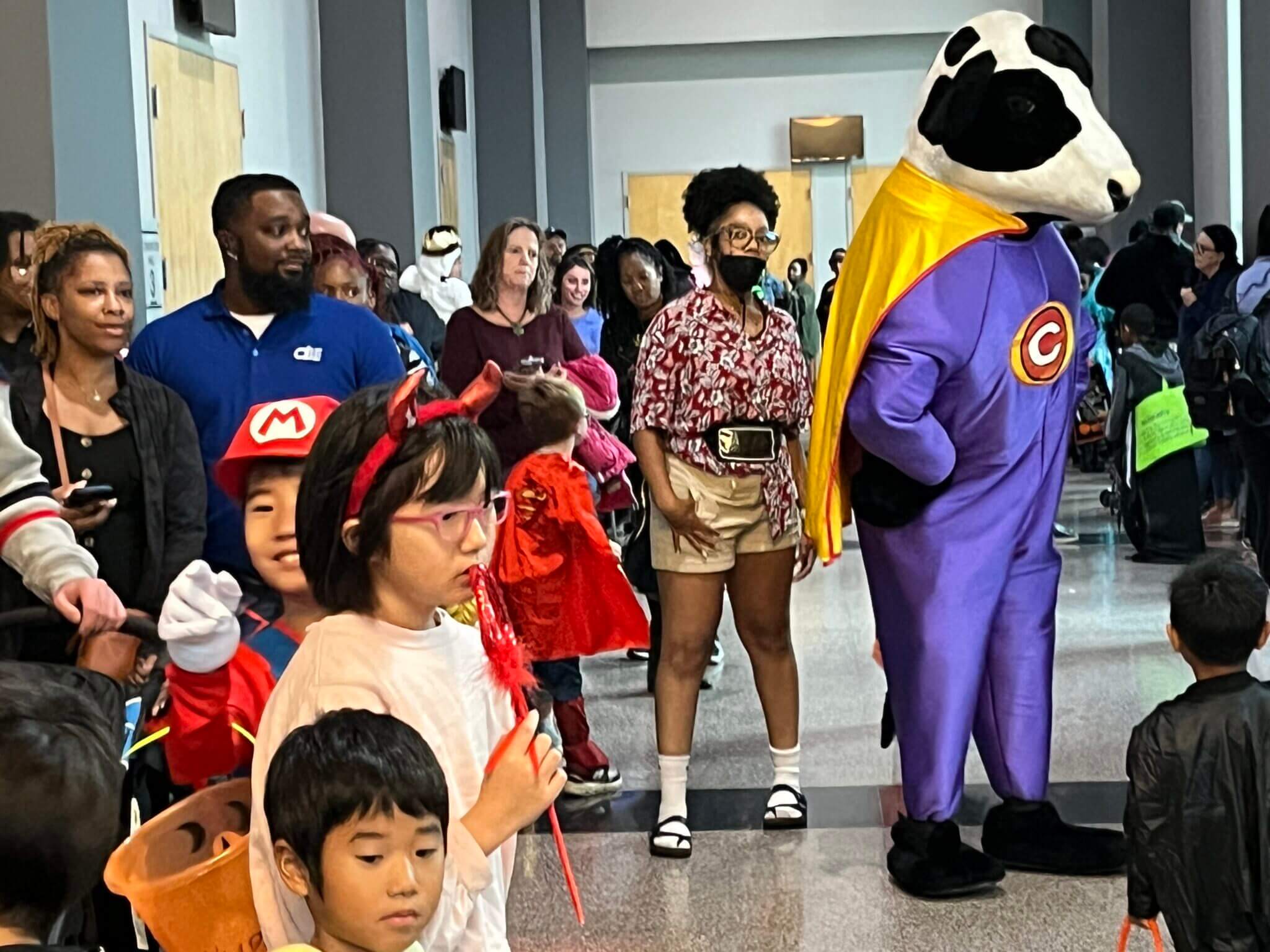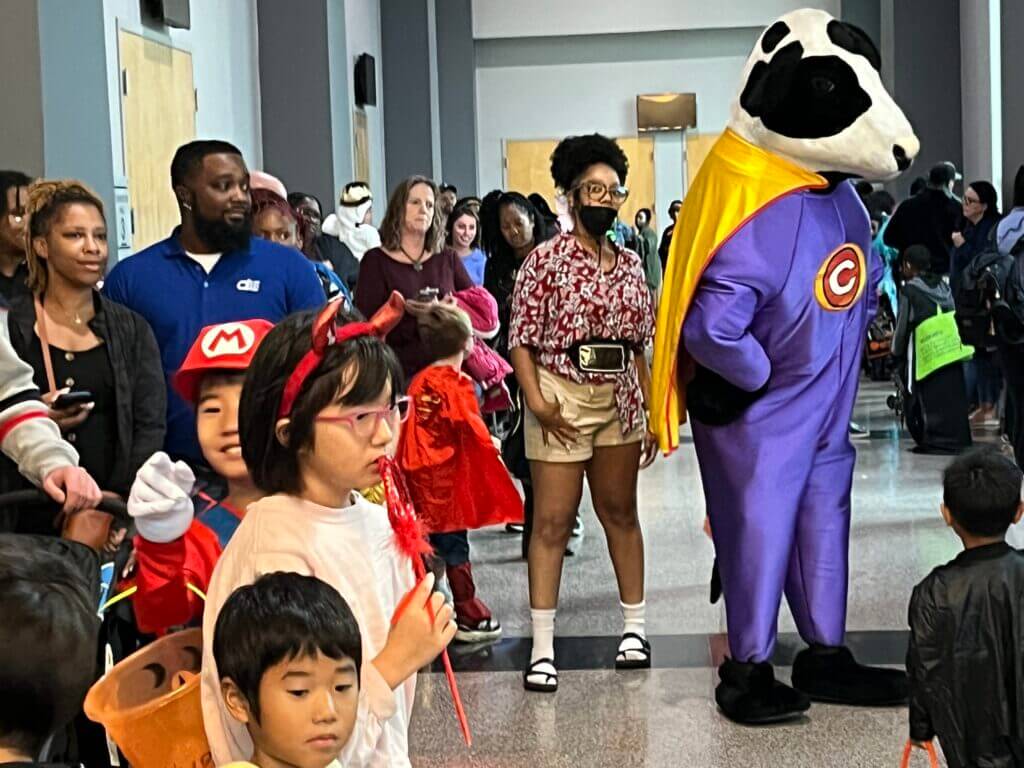 "If it involves kids and it involves families, we are going to be there," Davidson said. "There's nothing that means more to us personally and as a company. It's being connected with the city and getting involved, making sure the kids have quality experiences with family. It's just a fun event."
Davidson said Halloween, which he said is one of his favorite holidays, is not what it used to be so this Fall Festival provides a safe environment.
"We get calls at the end of September asking if we are going to have the festival this year," Davidson said.
Probably the best thing about Tuesday's Chick-fil-A Superhero Fall Festival was that if we felt we were in danger and needed help, Superman, Batman, Wonder Woman, or some superhero were all around and ready to protect us!