Southaven Walmart celebrates grand reopening 
Photo: Southaven Walmart associates of more than 30 years help cut the ribbon at the store's grand reopening on Friday, May 12. (Bob Bakken/desotocountynews.com)
Shoppers to the Southaven Walmart Supercenter are seeing a brand new look and feel to the store, located at 6811 Southcrest Parkway. While the store looks to the future, there is also a remembrance of a past tragedy and honoring two associates who lost their lives on July 30, 2019.
On that morning, disgruntled associate Martez Abram entered the store and shot and killed Anthony Brown and Brandon Gales. Abram also shot a Southaven Police officer, who was saved with the bulletproof vest he was wearing when he responded to the "shots fired" call to help.
Abram was sentenced last December on two counts of first-degree murder and one count of attempted murder. He is currently being held with a death sentence for the deaths of the two employees and a life sentence for the shooting of the police officer.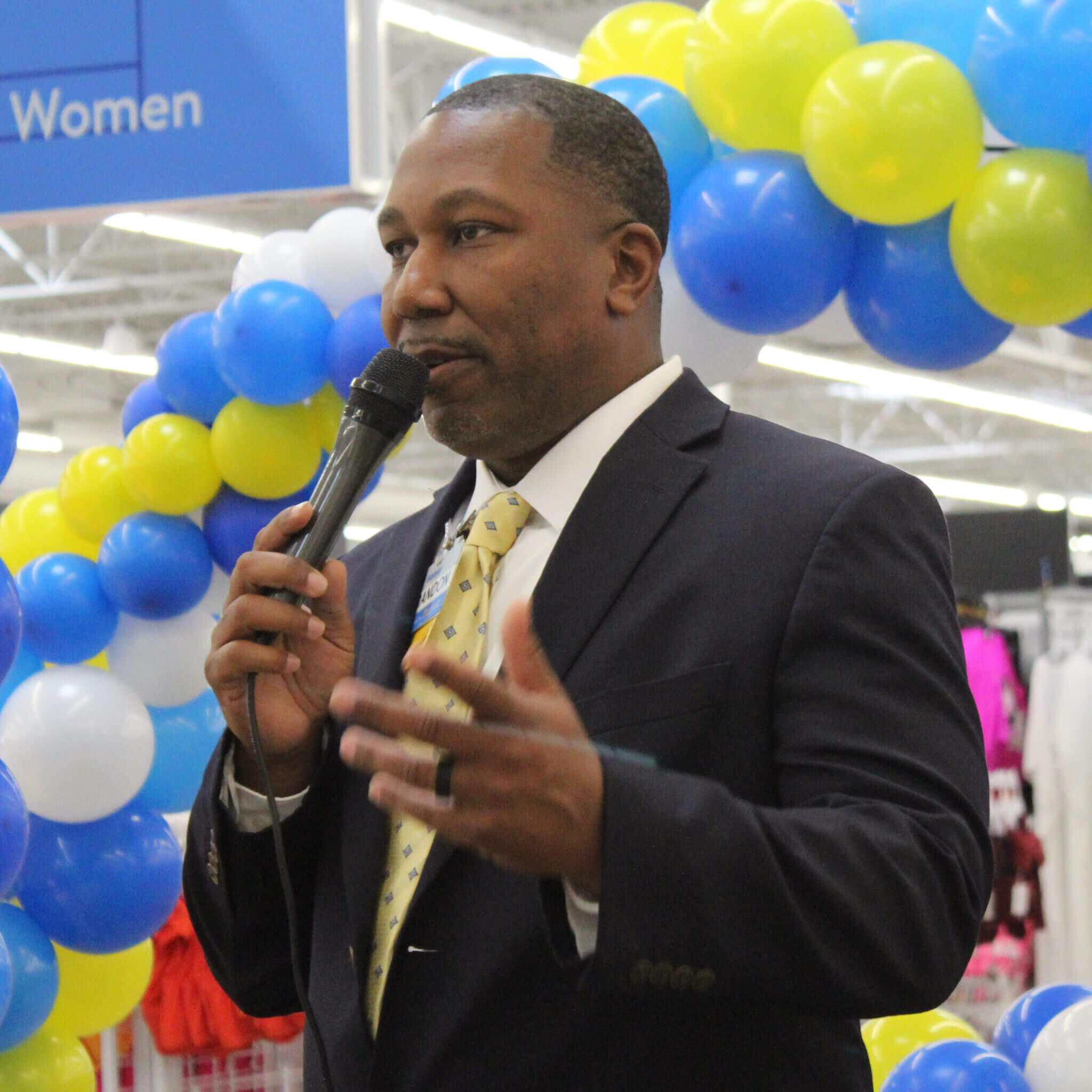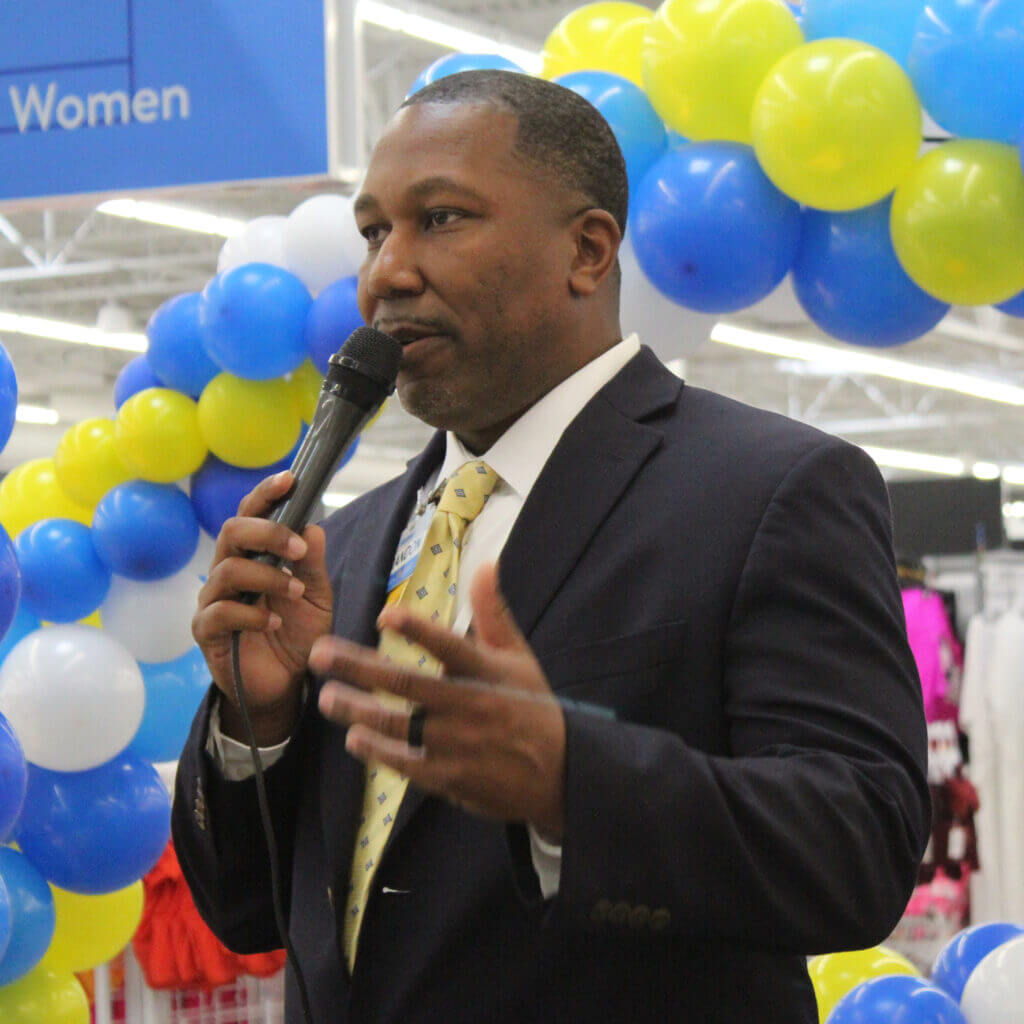 But Friday morning, while remembering the past, the morning was more to celebrate the new present and future of the Supercenter, which store manager Brandon Garth said is part of a corporate makeover of Walmarts in the Memphis metropolitan area.
"Walmart plans about a year or two out, so right now they are touching up the Memphis area stores," Garth said. "We are going through a remodel now and Elvis Presley, Winchester, and Collierville stores will also go through a remodel. They're going to try to touch up this whole Memphis area so everything can be uniform."
Garth said the completed project in Southaven is a $7.2 million investment that has been going on for about 14 weeks. Some areas of the Supercenter have moved to a different area and others have been expanded and improved.
"The pharmacy is now at the front where it's quick and accessible," Garth said. "We've got the new front end transformation, apparel transformation, a state of the art vision center, and we've got a new 5,000 square foot area to enhance the online grocery experience for our customers. We used to be able to take about 200 online orders, but now we want to be able to do about 700-800 orders a day."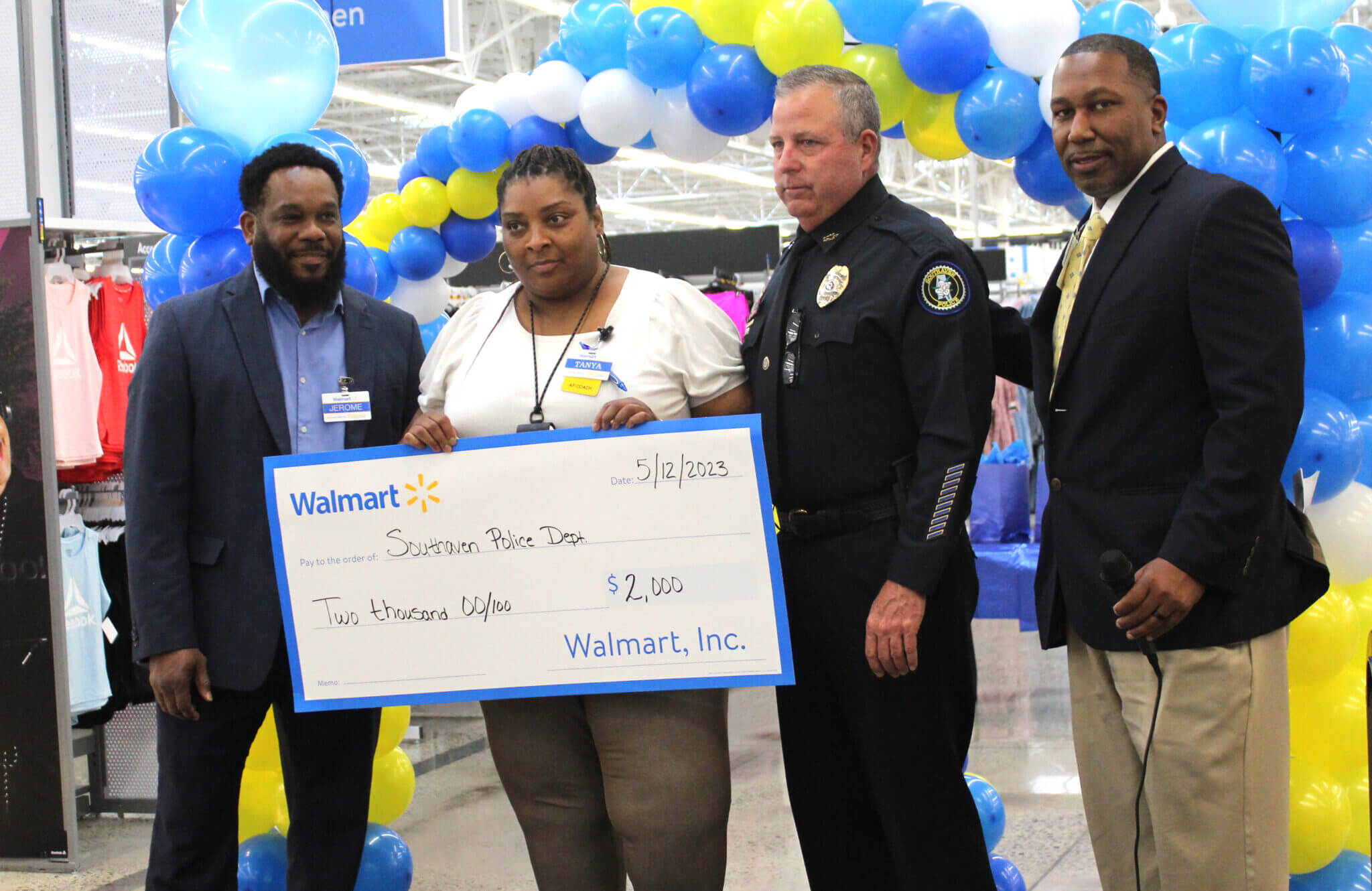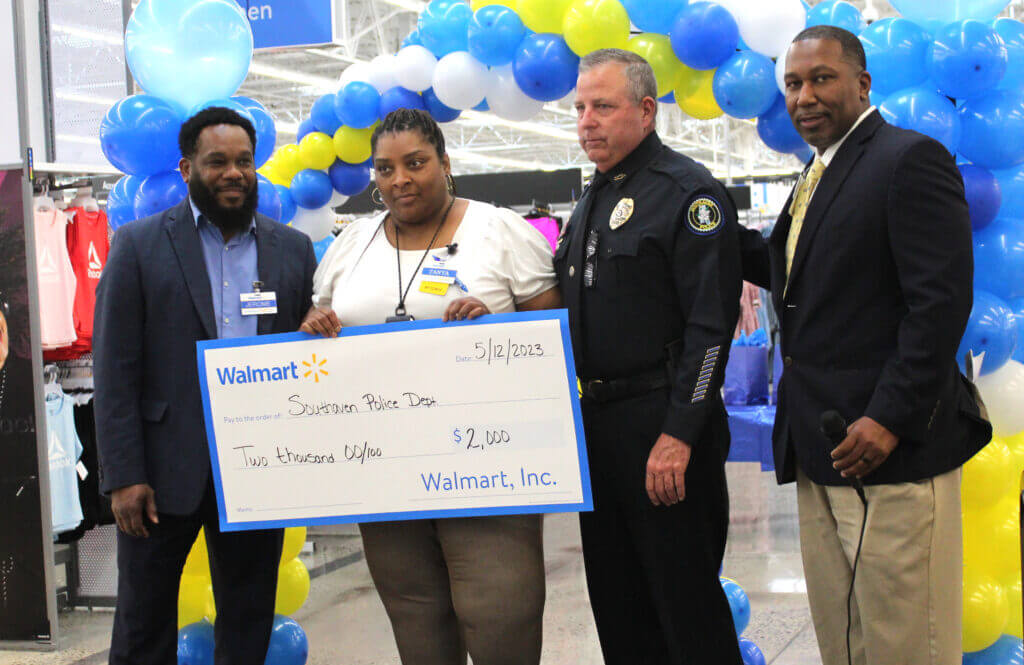 Friday's re-opening celebration included a check presentation to the Southaven Police Department, a grant to the department of $2,000.
Walmart has also had a mural painted that depicts a Mississippi scene, two high school football players from Southaven and DeSoto Central high schools, but overlooking the scene are a pair of white doves to represent Gales and Brown. There will also be a memorial bench placed at the front of the store in their memory.
"There's been some long days and some long hours but it's all about our people," Garth said. "Our people have really committed to this store and really believed in it, invested in it, and we got the return on it."
The current Supercenter has been at its Southcrest Parkway location since 1998. It moved there from a site on Stateline Road.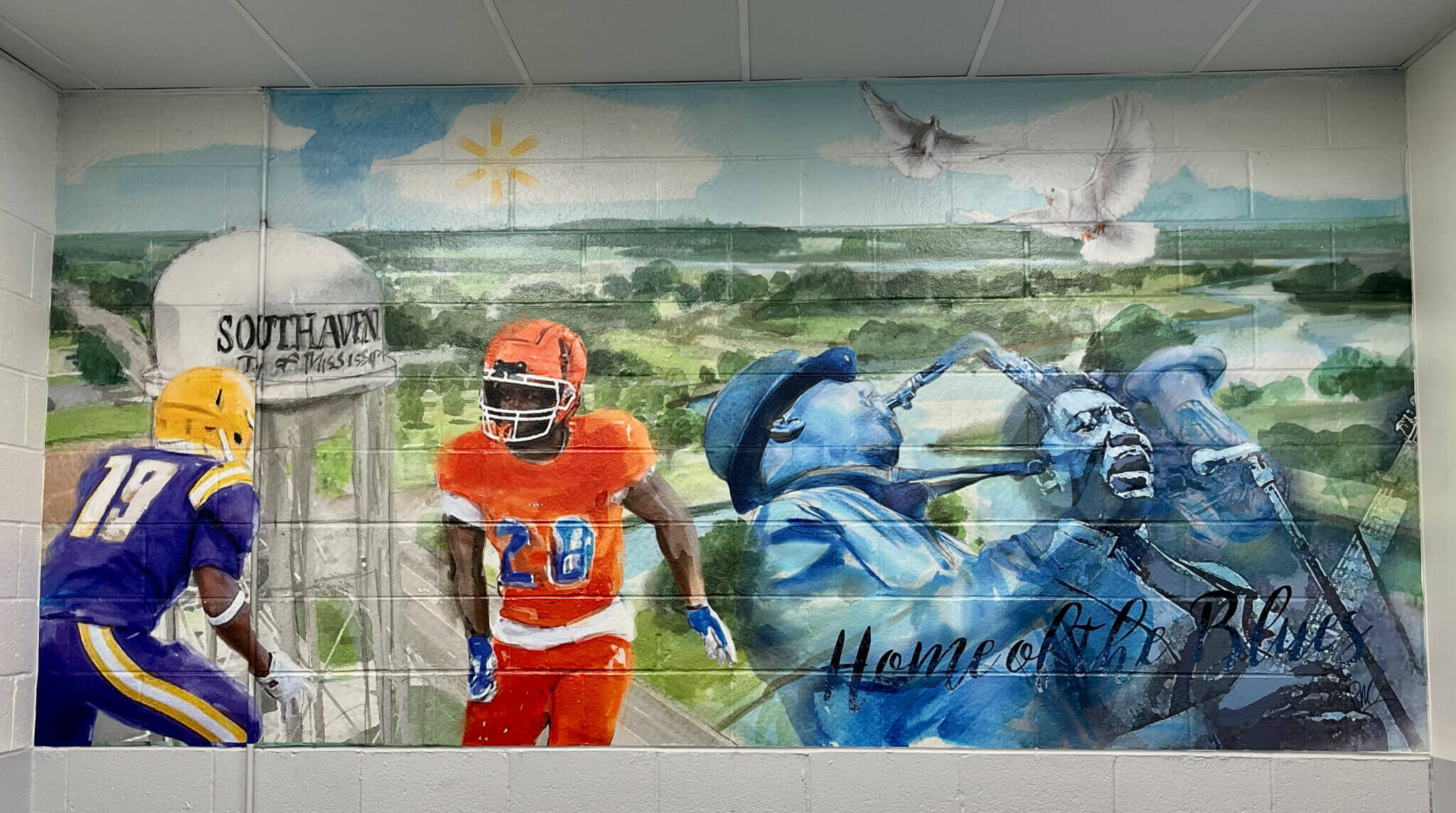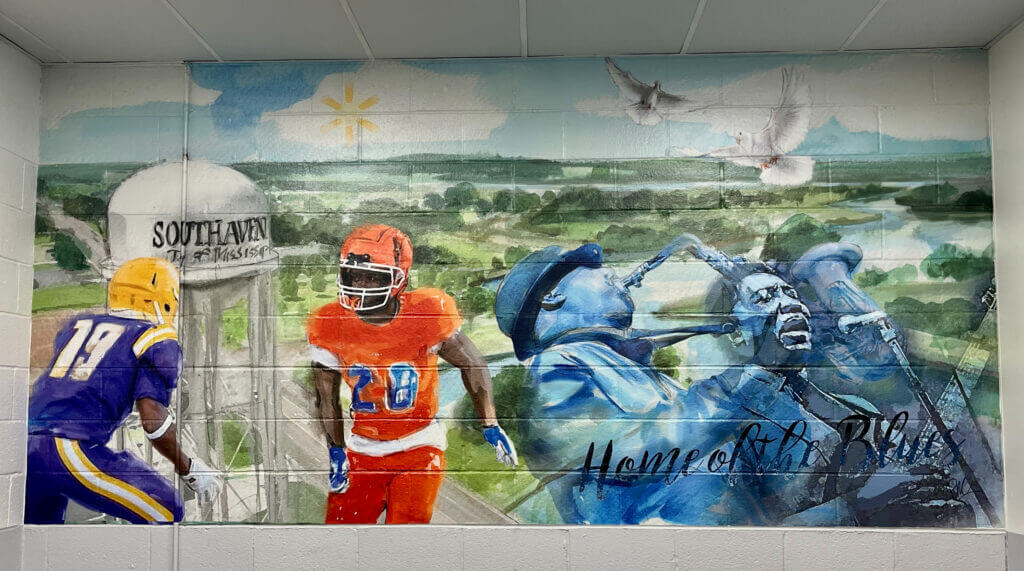 Friday's ceremony also recognized 10 associates who have been with the Southaven Walmart for 30 years or more.  
They are as follows:
Kathy Caston-39 years
Charmaine Stacy- 35 years
Georgia Hailey-35 years
Patricia Moore-35 years
Dorris Wallace-35 years
Peggy Davenport-35 years
Gwendolyn Lackland-33 years
Timothy Thompson-33 years
Cheryl Smith—33 years
Michael Walton—32 years