Hernando Skates Phase Two completion grand opening set
Photo: Courtesy photo
It's 'wheels up, wheels down,' and wheels all round with the new Hernando Skates park at Renasant Park, where its Phase Two completion will be celebrated with a grand opening event on Saturday, June 17.
The dream of a place for roller sports in Hernando has been alive since 2011, when Edward Pidgeon, Chad Crawford and Miranda Williams first conceived a plan for the facility and made Phase One happen.
Williams said Pidgeon passed away four years ago and Crawford moved away from the area.
Phase One was finished in 2015 before Pidgeon passed away and with that and Crawford's departure from the Mid-South, Williams took it on herself to continue making the dream a reality.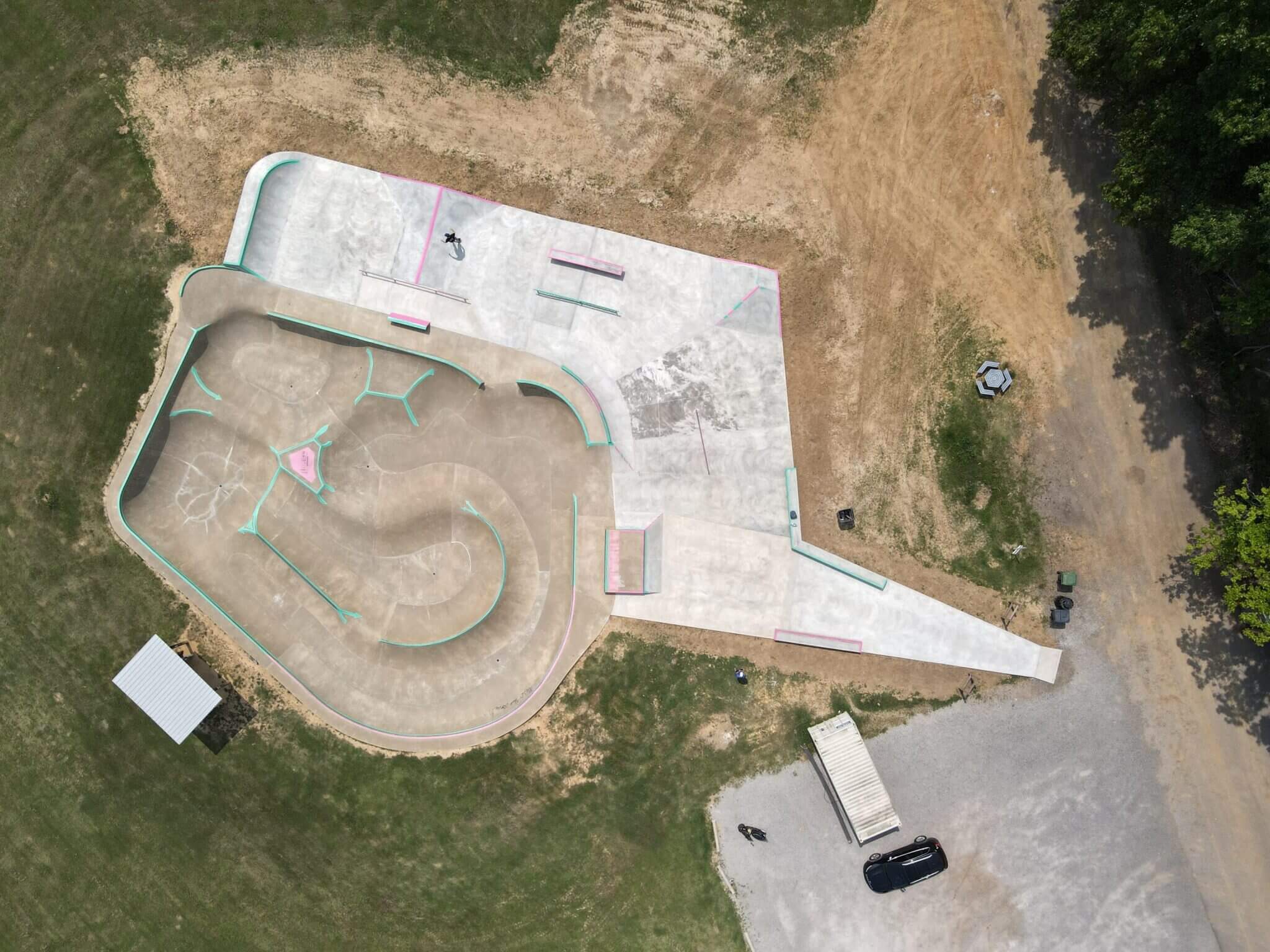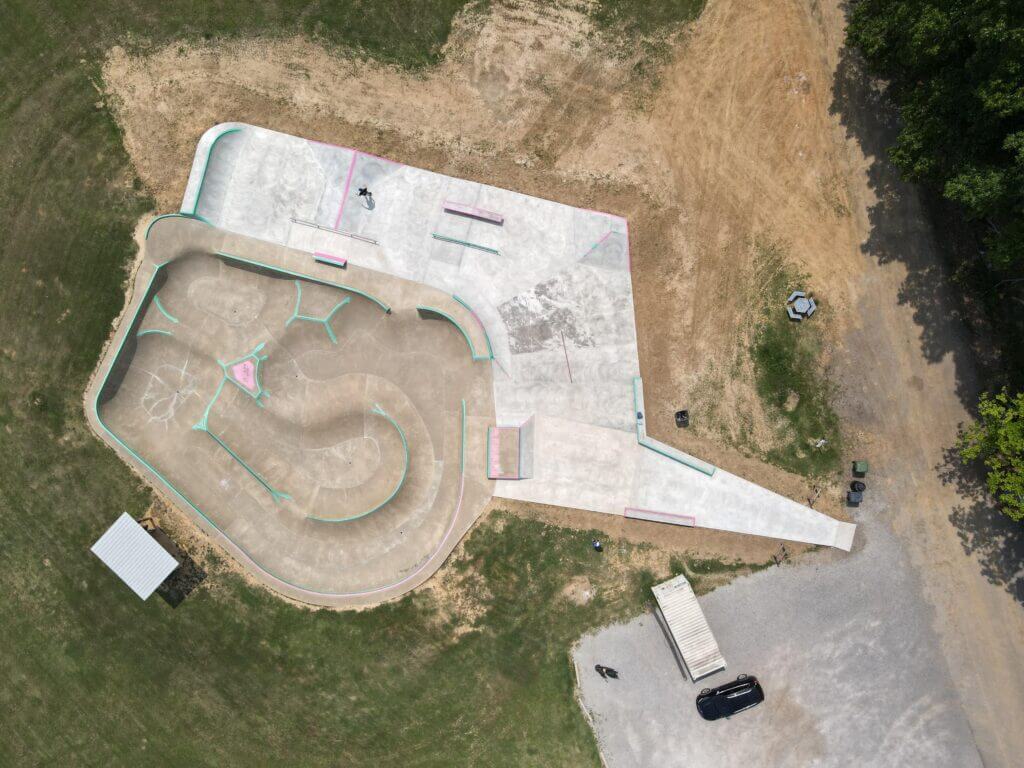 "I just really felt compelled to continue with this mission and vision for the Phase Two expansion, so I petitioned the Parks Foundation to let me take the spot as the Friends of Hernando Skate park president," Williams said. "I began fundraising as well as I could the first couple of years." The park also got a state grant of $120,000 for Phase Two to be built.
Williams said the initial park was a place to skate, but not much more.
"Phase One opened in 2015 as just a big bowl with different obstacles inside of it," she said "We now have a lot of boxes to jump on, rails, different ramps. It was important to us at the time and to me specifically when I decided to take over."
Expanding the park was also important to Williams as skaters want to grow interest in the sport in DeSoto County and the area.
"We do a lot of free clinics for the children in the area and it was hard in the current park to accommodate more than two or three kids," Williams explained. "Our clinics were not able to be utilized in a way to really help the children locally. With the new phase we could probably accommodate 20 kids at one time with a couple of instructors."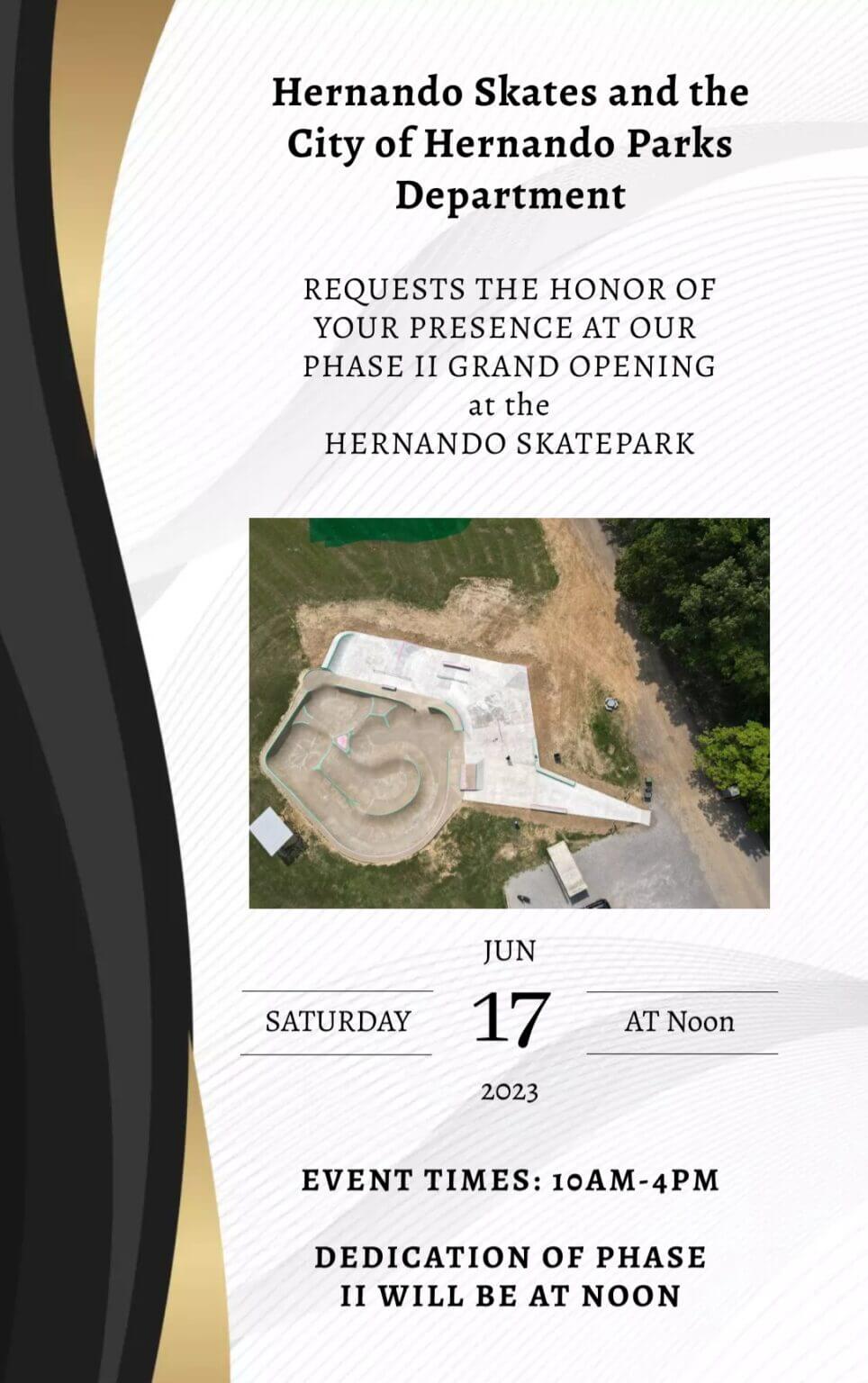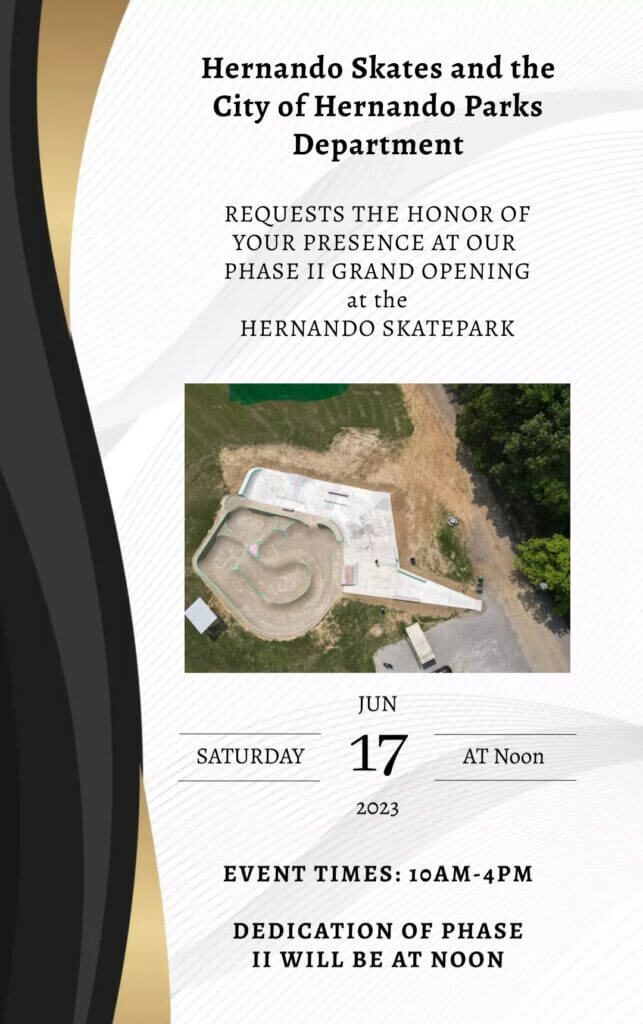 The park is also handicapped accessible; anyone in a wheelchair can actually use it. Williams wants to be sure the Skate park is available to anyone.
"Prior to the expansion you couldn't have gotten into the skate park if you were in a wheelchair," Williams noted. "There are actually several skateboarders in the area who are in wheelchairs. That way we are able to be more inclusive is to open the area. It's available for younger skaters, it's available for older skaters and it's also available for people who have been prohibited from skating in the park before."
Saturday's grand opening will run from 10 a.m.-4 p.m. at the park. It will include a free skate clinic with skateboards and safety gear for those who don't own any. A dedication event will take place around 12 noon, followed by a demonstration with a skateboard team from Tupelo coming out and contests and music throughout the day.
Williams said the park is already getting attention from skaters, saying it's a pretty popular place.
"We often get people from Missouri and people from Texas," she said. "I've had people from Illinois out there. We're the closest skate park for several counties to the south of us. Oxford and Tupelo have skateparks and we get a lot of traffic from Oxford and Tupelo," adding Horn Lake has the only other skatepark in DeSoto County.
For more information, contact Williams at hernandoskates@gmail.com.