Southaven approves commercial medical zoning
Southaven aldermen Tuesday evening approved its commercial medical zoning area where it would allow medical marijuana facilities, dispensaries, research and testing locations, if and when the City opts into the state's new medical marijuana law.
The City opted out of the law when the measure became law in the 2022 legislative session, an action governing bodies had an opportunity to do. Southaven Mayor Darren Musselwhite initially wanted his city to opt in but he and aldermen chose to take a more measured response.
Tuesday's action was another move to get Southaven ready when city leaders decide to move forward and opt in.
The commercial medical, or CM, overlay plan, as it was called, sets a zone near Baptist-DeSoto Hospital and another area around Physicians Lane south of Goodman Road. Being an overlay zone means other current zoning restrictions remain but adds the ability for medical marijuana activities to occur there.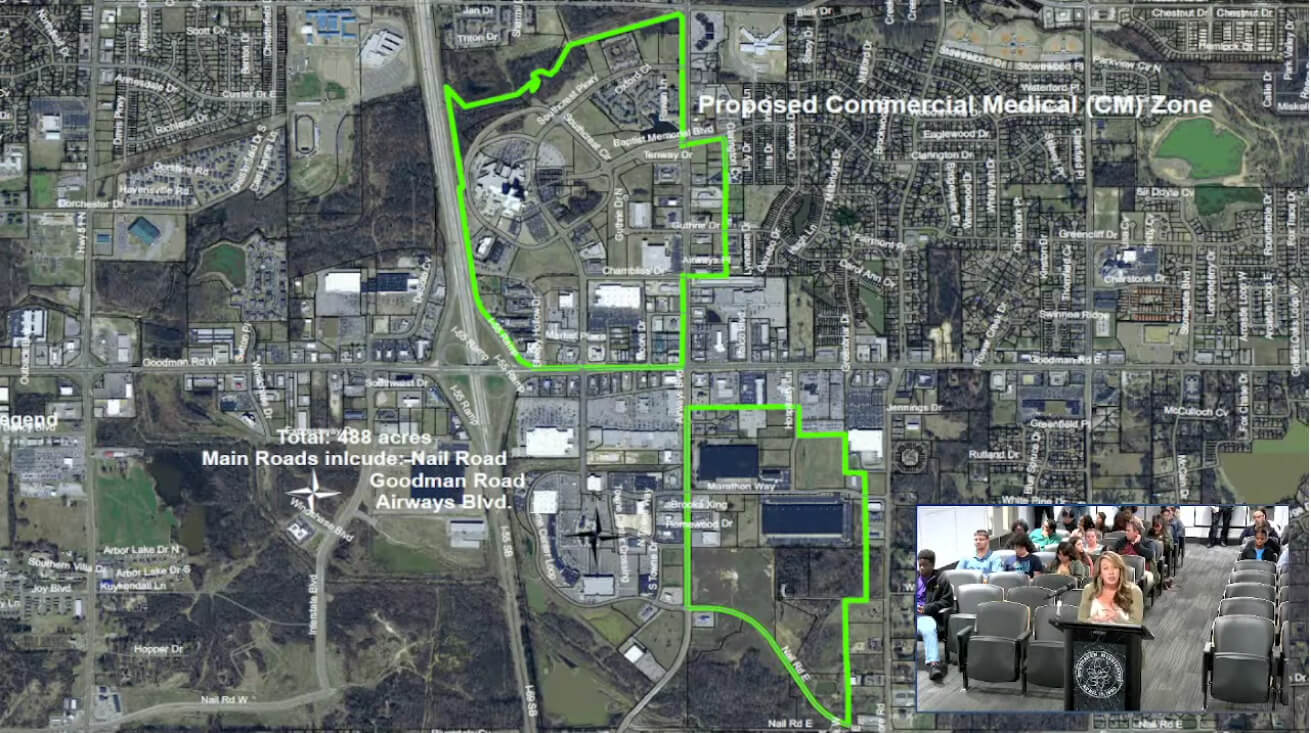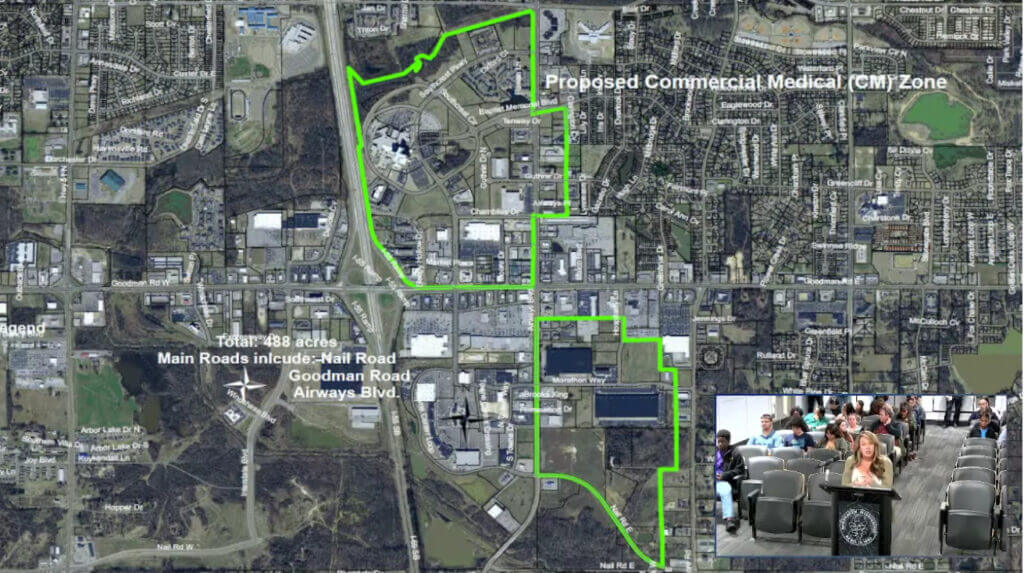 Planning Director Whitney Choat-Cook said the Planning Commission voted unanimously in favor of the plan. She added property owners were made aware of the city's intentions to rezone and had the chance to remove themselves if desired.
"I think keeping it on a smaller scale here to what it entails," Choat-Cook said. "It's a better idea than trying to go full force with it."
Choat-Cook added at least potential medical marijuana dispensaries have approached her about the possibility of starting a business in the CM zoning overlay.
Musselwhite again pointed out Tuesday the action doesn't mean the city is opting into the medical marijuana law. He said that consideration would happen at another time before the Board of Aldermen.
The CM overlay plan was approved on a unanimous vote.