Solar facility approved for DeSoto County
Northern District Public Service Commissioner Brandon Presley has officially signed the order approving the construction and operation of a $90 million solar electric generating facility in DeSoto County. Commissioner Presley was joined by local officials, representatives from Clearway Energy, and state legislators for the occasion.
The solar facility will be owned and operated by Wildflower Solar, a subsidiary of Clearway Energy. Construction is expected to begin later this year and will provide 300 jobs at the height of construction with three permanent jobs.
"It's going to net the county about $400,000 in ad valorem taxes over the next several years," Presley said. "We have seen more solar development throughout Mississippi, simply driven by economics."
Barry Matchett, representing Clearway Energy and Wildflower Solar, said as many local people as possible will be hired during construction.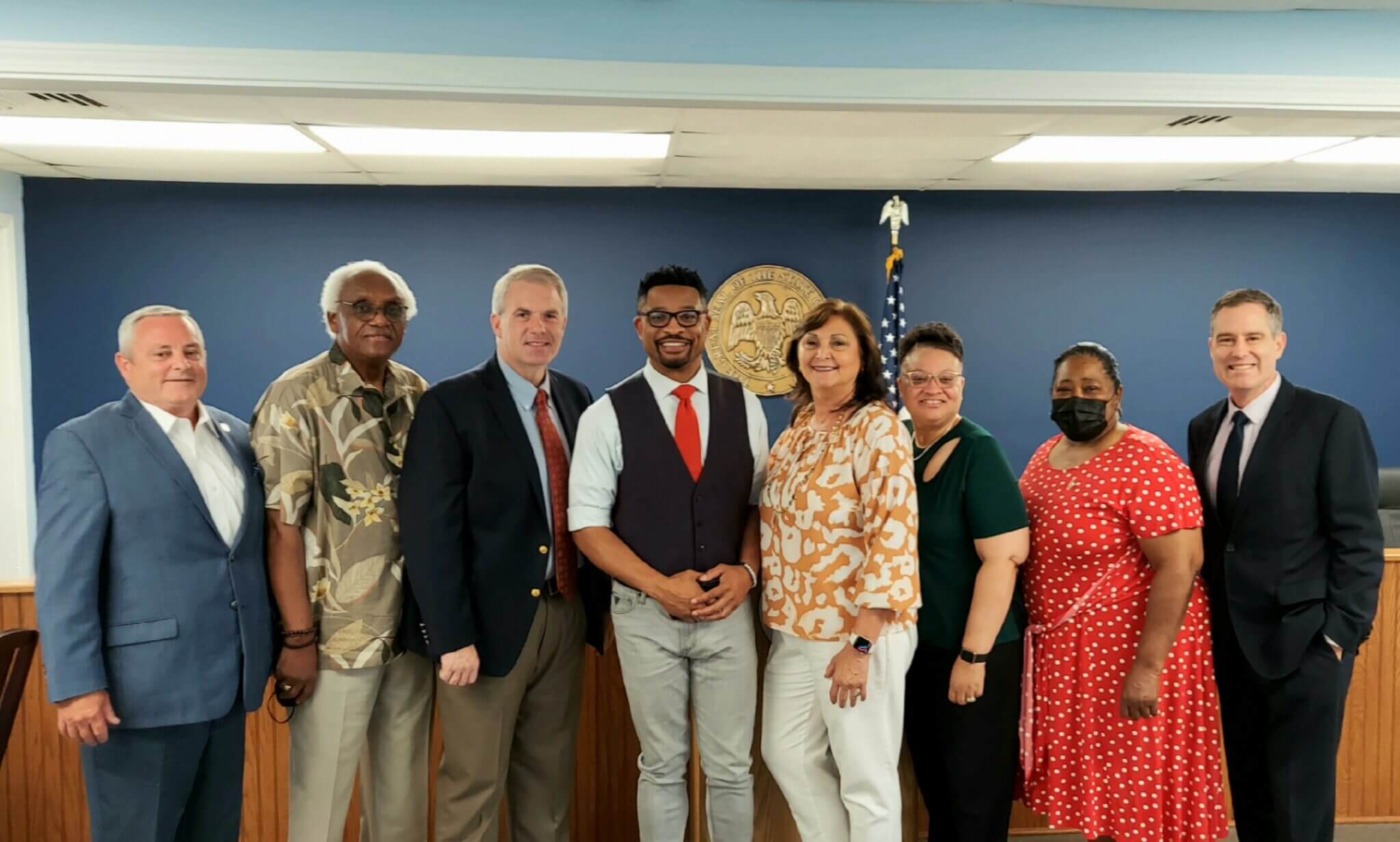 "We'll have an opportunity during the construction period for additional employment," Matchett said. "We'll be very proud to have as many local folks as we can. We'll have a surge of employment during construction and then we'll have long-term employment after the project is operating."
This facility has entered into a virtual purchase agreement with Toyota's Blue Springs facility, helping Toyota meet their green energy goals while still purchasing energy from TVA.
"The free market approach to renewable energy for Toyota combined with the benefits this facility brings to DeSoto County makes this a win win," Presley said. "I am proud to be joined by local and state officials as well as representatives from Clearway as I officially sign the order approving this facility."
Supervisor Ray Denison of Walls represents the district where the solar facility will be built.
"This is a great project," Denison said. "It is low-impact on the area, good for the environment, and requires no infrastructure. It will also increase the county and school tax base by $400,000 on a piece of land that is currently generating $11,000."
The 100 megawatt facility would be located near Walls, with its northwest boundary at the corner of Old Hwy. 61 and Sanders Road.
Photo: Credit DeSoto County Government