Silo Square development moving forward
Ribbon cuttings and grand openings are usually held to celebrate a completion. In the case of the commercial development in Southaven called Silo Square, the ribbon cutting event on Thursday, Nov. 12 was really celebrating its completed beginnings.
Developer Brian Hill, family, friends, community leaders and others that afternoon gathered in the middle of May Blvd. and in front of the first completed buildings of the Silo Square development to cut a ribbon and start its Grand Opening celebration and three-day Christmas at Silo Square weekend.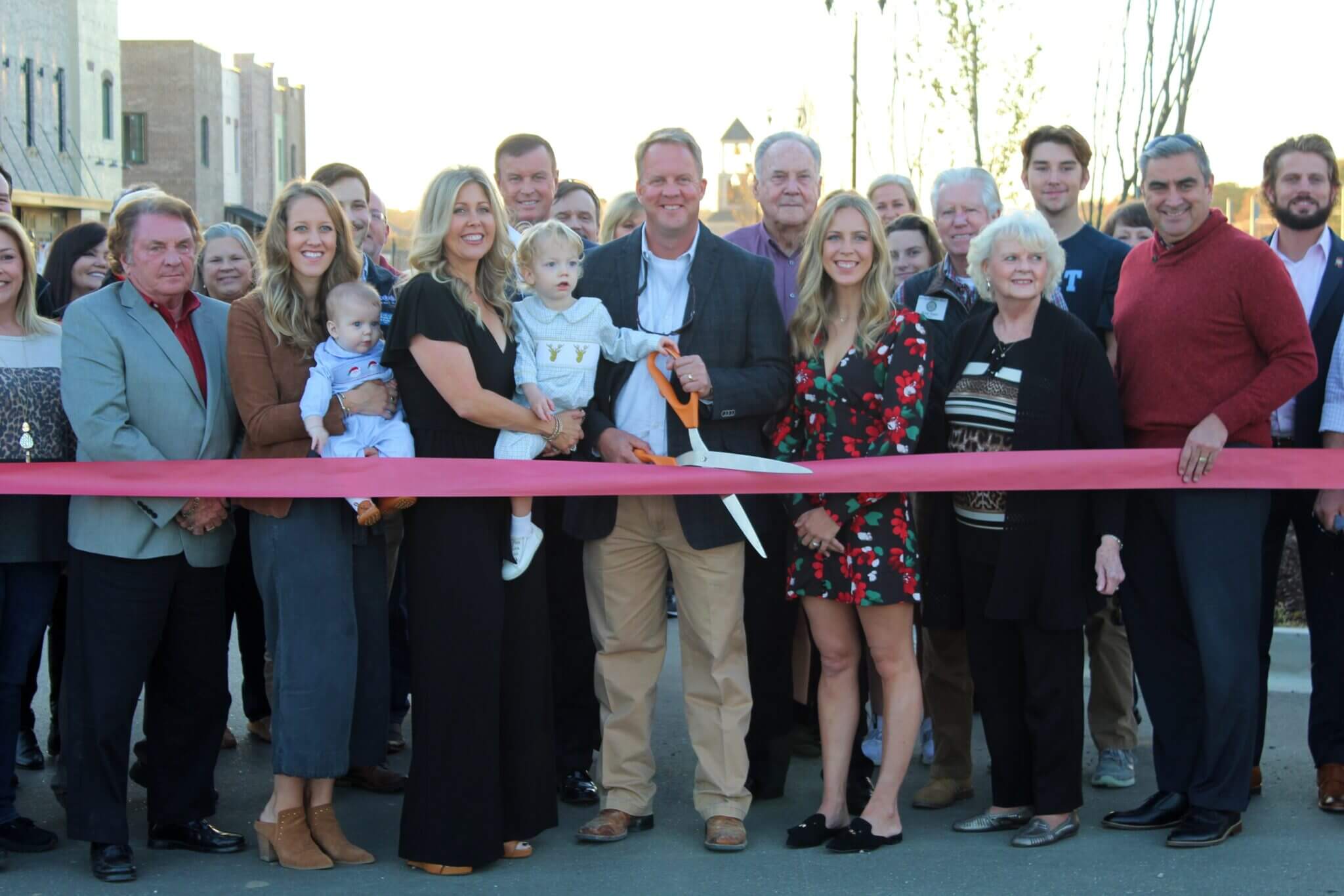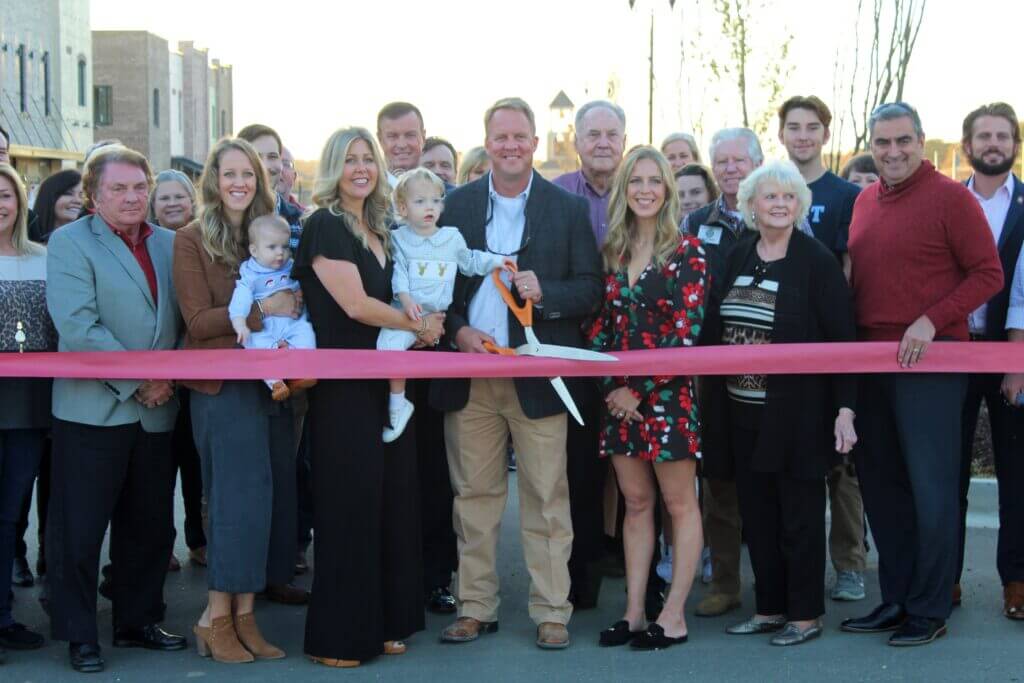 About two-and-a-half years ago, Hill started molding an area that will give Southaven a town square area the suburban city has never had before. It is a 228-acre mixed use development with single family homes, luxury loft apartments, high-end retail, iconic restaurants, a farmers market, and much more.
Silo Square is located on the west side of Getwell Road in Southaven across the street from Snowden Grove Park and the BankPlus Amphitheater, in the growing Getwell corridor of Mississippi's third-largest city.
The first buildings on the site along May Blvd. have been completed and Hill said he is moving forward on future buildings that are part of the development's master plan.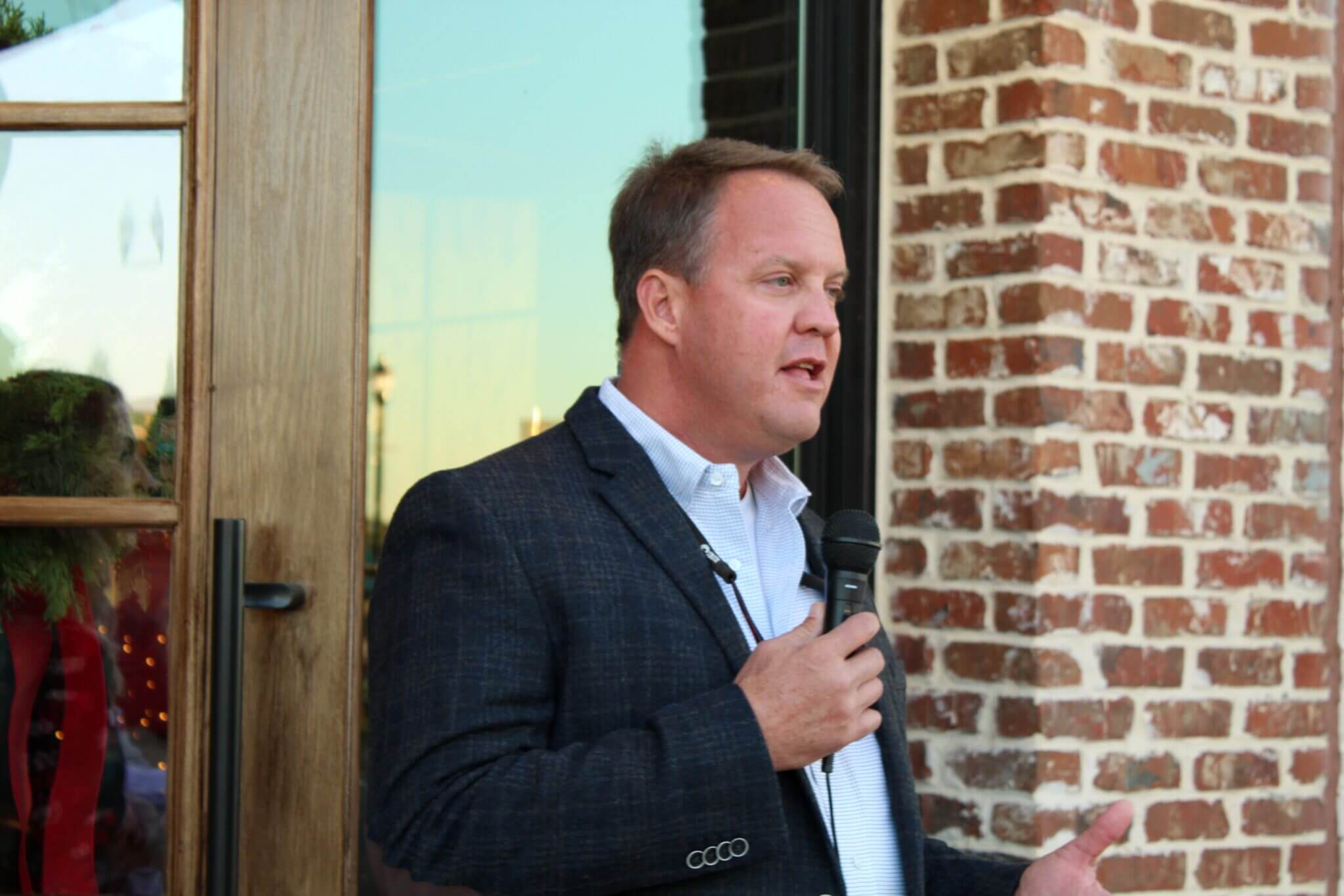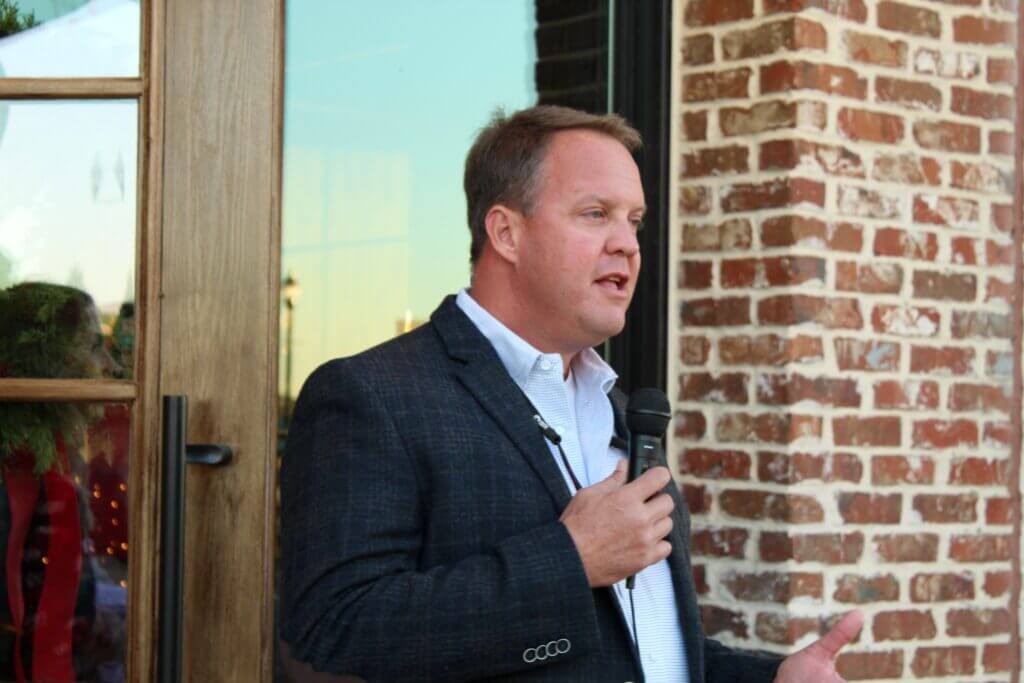 "We have architects working on buildings seven and eight," Hill said. "Our leases are going phenomenal, the buildings are filling up. Everybody is loving Silo Square. The life that is here already is just amazing. I love sitting and watching all of the people shopping from one place to another. It's just amazing. I can't wait to watch it as it grows."
Hill could not offer specific names on some offerings, but said there are more additions for the development in the works.
"We have a phenomenal breakfast restaurant coming," Hill explained. "We have a gym coming, a salad restaurant coming. Posh is about to open and that's a spa. We have a couple of retailers we're working with right now. Tekila, the restaurant is about to get going, along with a dental office, so there's a lot that is happening here."
Tekila is a high-end Mexican restaurant and grill that already has a location on North Germantown Parkway in Memphis.
In his remarks at the grand opening, Hill said Silo Square would not have happened were it not for the present and future plans for Snowden Grove Park. The city is building a walking trail that will connect Snowden Grove and Central Park. A soccer complex under construction is another addition to the area, that already includes youth baseball diamonds, a tennis complex and the amphitheater. 
"If it weren't for the park and the city's vision for the park, I would have never felt confident in creating such a development," Hill pointed out. "I've been in commercial real estate all my life and I've done commercial real estate all over the country. This area will be sustainable forever and that's why I was willing to make the investment in Silo Square that we're making."
Musselwhite responded by saying Silo Square offers two things that have been lacking in Southaven.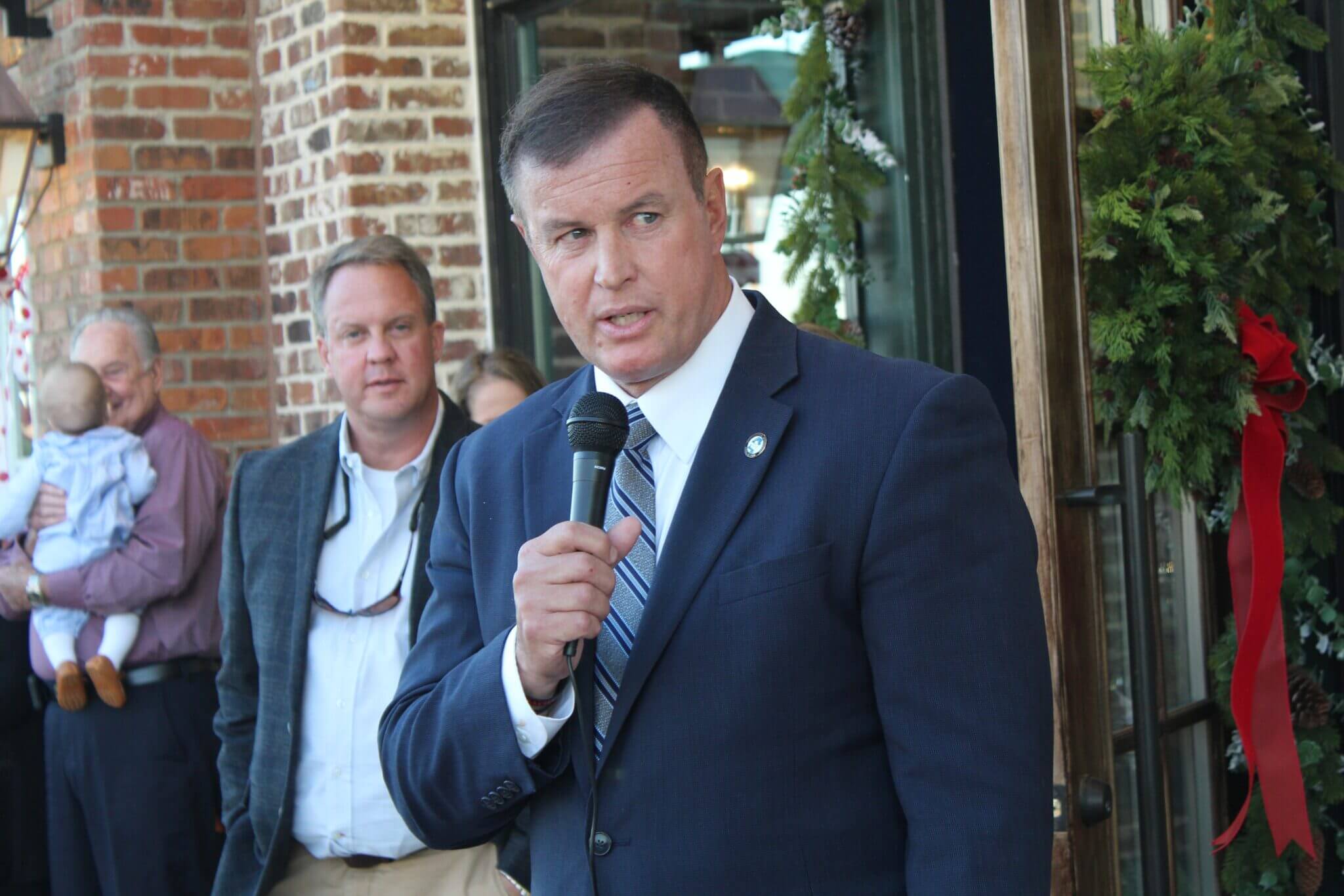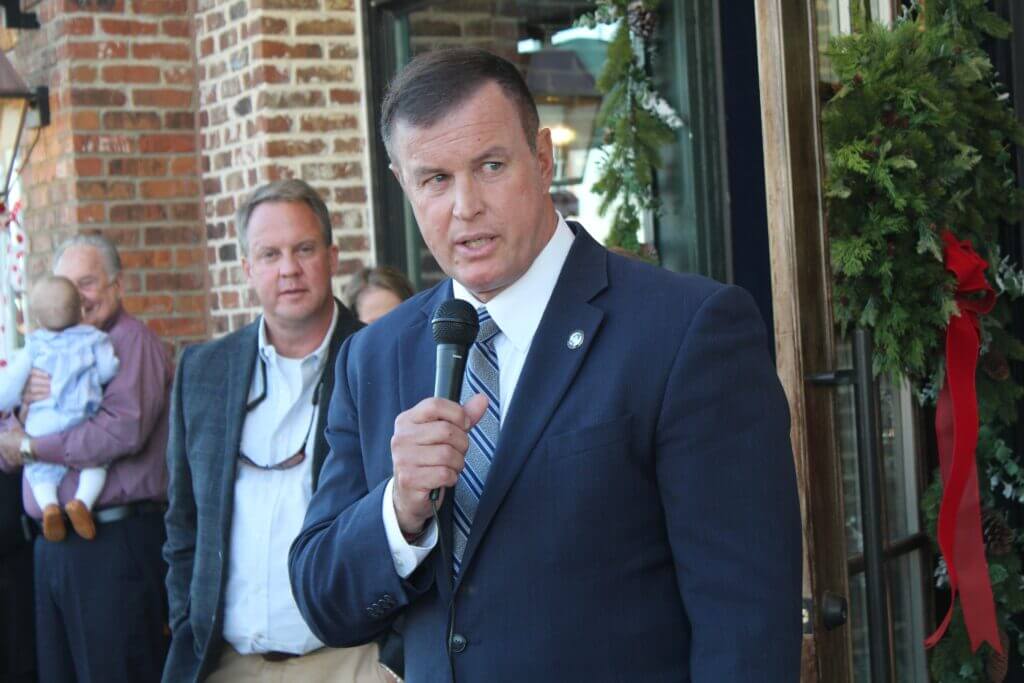 "One of them was pedestrian options and the other thing is entertainment value," said Musselwhite. "This development is going to provide both of those things. It has a two-fold benefit. Not only does it improve the quality of life for our citizens but it also makes us economically attractive."
The mayor explained that companies looking to locate or expand into a community consider amenities for the people who work for them and their families.
"All these things that Brian has done with the expansion of the park is not just for our own citizens to enjoy but it is to make us more economically attractive, and it does matter," Musselwhite said.
Hill hopes to see the project completed in the next couple of years as it continues to be constructed in phases.
"We've started building two more buildings in the past couple of weeks and two more will be starting right after the first of the year," said Hill. "I hope that by 2023 the entire square will be built out and many other businesses should be here by that time as well."
Silo Square on the internet at: www.silosquarems.com.
(Contact desotocountynews@gmail.com)