Sewer improvements move forward in Olive Branch
Sewer system improvements in Olive Branch, particularly for the Old Towne area, are being funded by federal money that was accepted by City officials on Tuesday.  
The $1.2 million given to the city is part of about $63.6 million in Fiscal Year 2021 financing allocated back in January by the Army Corps of Engineers to Mississippi.
The Olive Branch project is one of the 17 projects being funded by the Corps of Engineers. Another one affecting DeSoto County that is part of the Mississippi allocation is the Lower Camp Creek Interceptor Phase 2 portion of the DeSoto County Wastewater Treatment Project.
Tuesday, Vicksburg District Commanding Officer Col. Robert Hilliard and district staff were in Olive Branch for a signing ceremony with Mayor Ken Adams and other city officials.
The initial request for the funding was made in 2014 and the entire project is worth about $1.6 million. It comes under a 75/25 percent match with the city responsible for about $400,000 of the cost.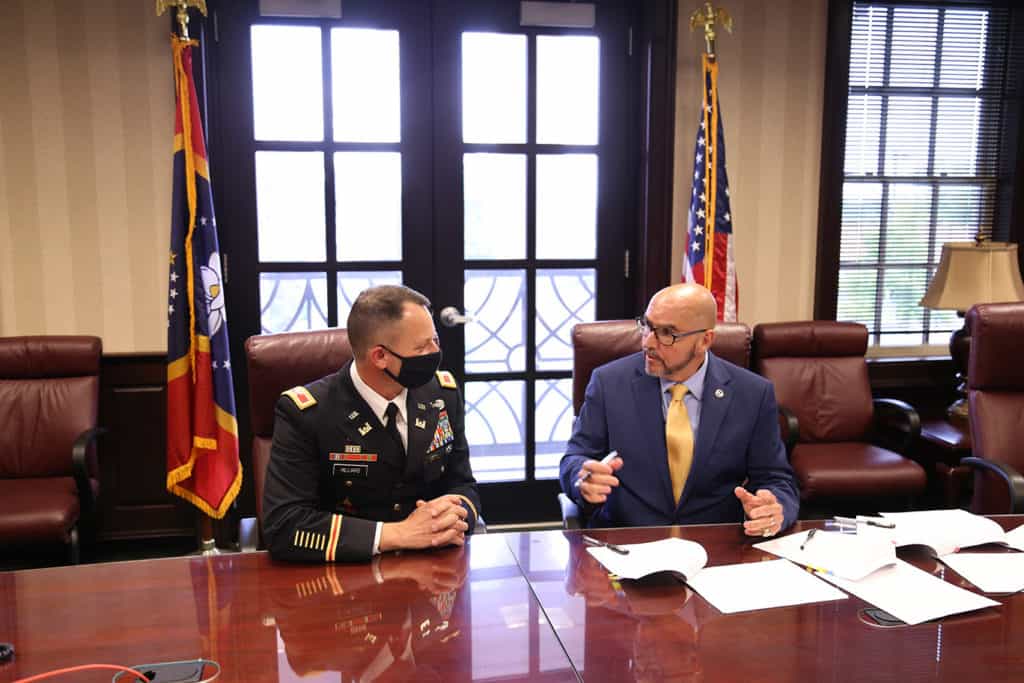 The sewer improvements will be used to rehabilitate sanitary sewer in the Old Towne district, which has some of the oldest infrastructure in the city.
In announcing the signing ceremony on the city's official website, it was noted the project will be done in-house with construction to start next year.