Water and sewer survey in annexed Olive Branch
Olive Branch city officials recently awarded a contract to Neel-Schaffer Engineering to survey and design water and sewer in the newly annexed areas of the city.
In the next couple of months, residents in the affected areas will see survey crews out and utility will be marked with flags and paint.
Officials added that crews will do their best to notify homeowners if crews have to come on to the homeowner's property for surveying.
Here is a map of the area being surveyed: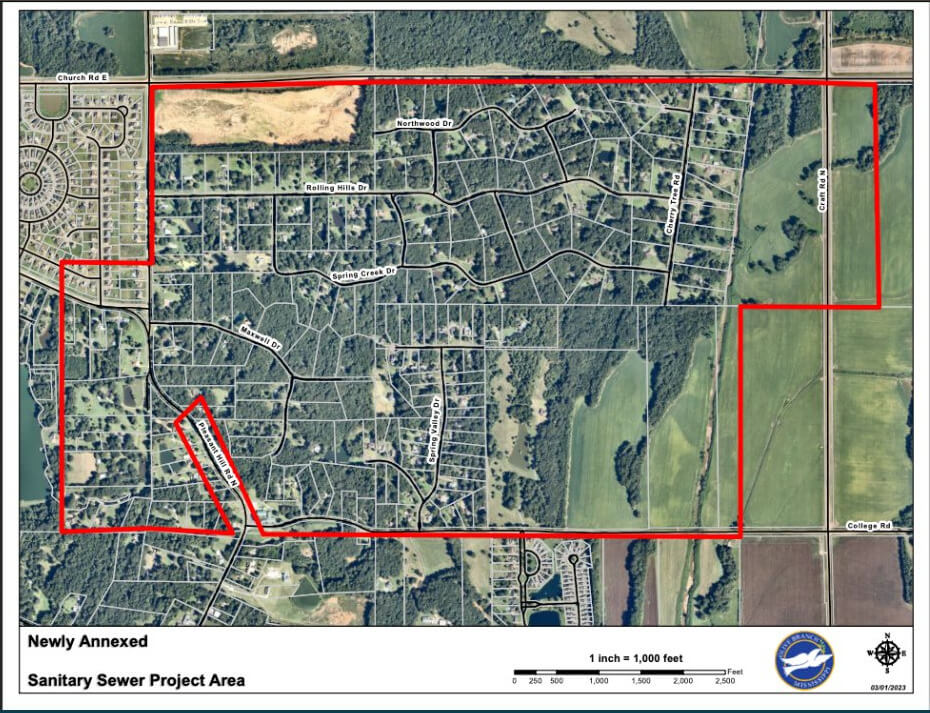 water