Thanksgiving means serving others for Southaven family
Photo: Westy's Restaurant on North Main Street at Jackson Avenue near downtown Memphis. (Bob Bakken/desotocountynews.com)
John David Wheeler and family continue tradition to help feed others for Thanksgiving and Christmas
While many of you were savoring a Thanksgiving feast replete with turkey and dressings together with friends and loved ones Thursday, a Southaven family continued their Thanksgiving tradition as well.
Southaven alderman and business owner John David Wheeler, wife Carmen and their children spent the holiday serving others at a Memphis Pinch District restaurant, a practice they've done at Thanksgiving and Christmas Day for years.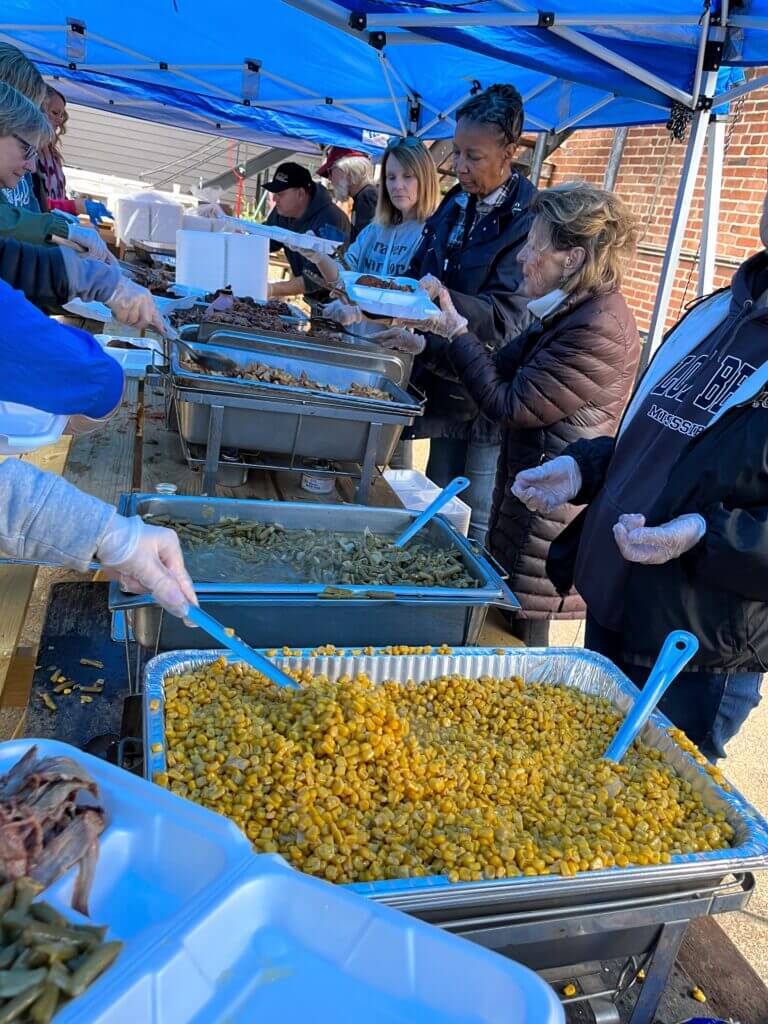 "It's what we do," Wheeler said. "My kids don't know anything different. For Thanksgiving and Christmas every year, they go to Westy's. For Thanksgiving dinner, we eat down here."
Westy's is a small restaurant on a corner in the Pinch District near downtown Memphis that's in the shadow of the Bass Pro Pyramid. Owner Jake Schorr started serving meals on the holidays for the homeless and those may not have a place to go about 18 years ago.
"I do it because a lot of the people who come don't get a meal," Schorr said. "Some of them live in a house, some are homeless. Some of them may not have heat. I think it's important to let them feel good. We treat them as best we can."
Wheeler's involvement also comes with his work as part of Operation BBQ Relief (OBR), a nonprofit that responds to natural disasters, such as floods and tornadoes, to feed first responders, volunteers, and those in need. OBR considers it part of its "Days of Giving."
"They got involved about 8-9 years ago and every chance they give out a product or protein and they support it a lot along with Lindenwood Christian Church," Wheeler said.
Over 1,000 people are served a meal that includes barbeque, potatoes, corn, vegetables, with a drink. Anyone who needs scarves, mittens, caps, or other warm clothing items, may select from boxes of donated items available alongside the restaurant wall.  For Schorr, getting people fed on the holiday is important to him.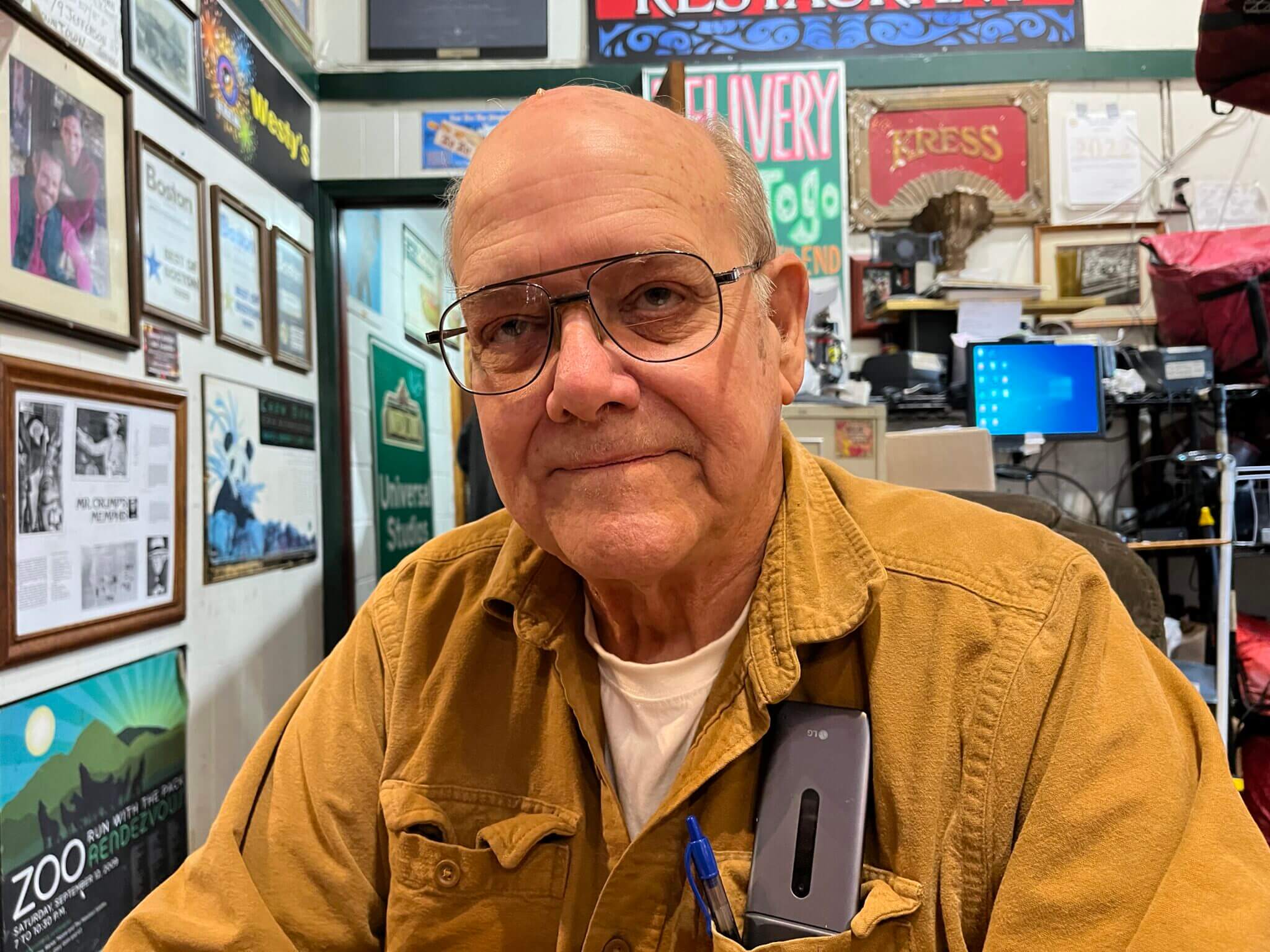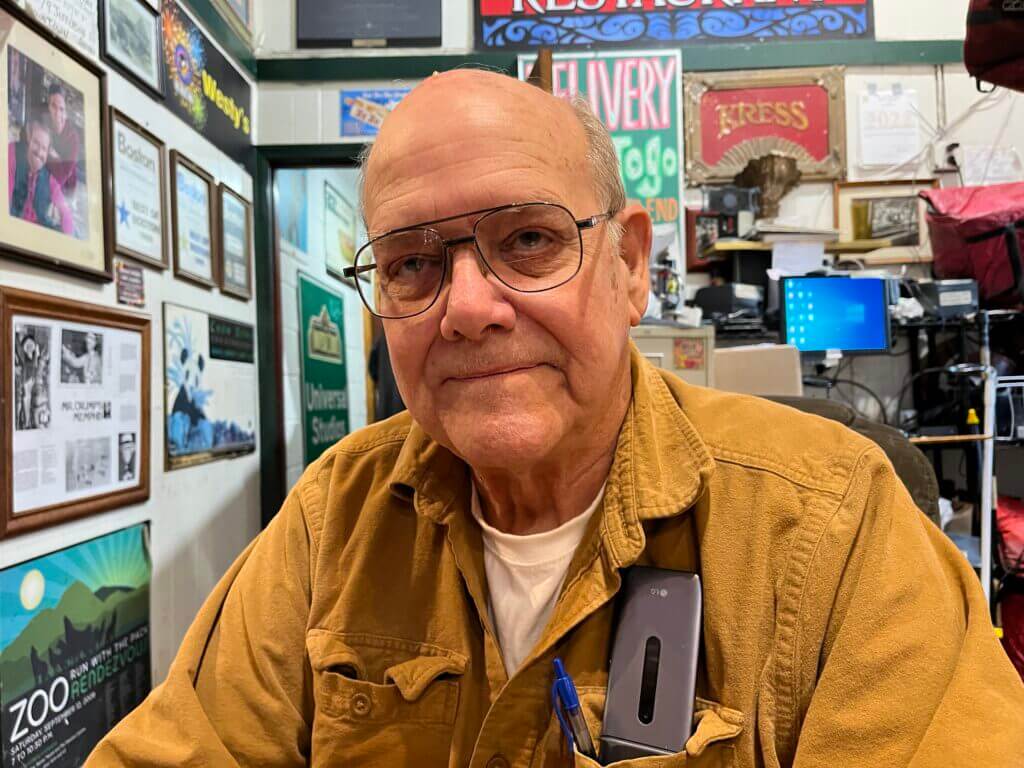 "People want to eat and the core group out there want to do it," Schorr said. "It's not, 'are we going to do it?' We talk on the phone, they'll call and they'll go, 'what do you need,' 'what am I going to cook,' what have you found,' so they can adapt to us. It's never a question of 'are you going to do it,' it's 'what can I do to help?'"
The core group Schorr talked about comes from Lindenwood Christian Church of Memphis and church elder Dallas Minner, who helps organize everything with OBR.
"I've been talking to Dallas the last 2-3 months trying to make sure we get all of the desserts, vegetables and proteins, paper plates and everything that goes with it," Wheeler said. "The last 2-3 weeks we have been working hard at it."
So, when Christmas Day comes and Thanksgiving in the future arrives, expect the Wheelers to welcome you to be a part of their holiday table, which you'll find at the corner of North Main Street and Jackson Avenue in Memphis. Pitch in to serve and help make a difference to those in need.