Search continues for missing first responder
Officials in Texas continue the search for a Southaven first responder missing and last seen in the Lone Star State.
Rachel Ann Wallace, age 32 of Southaven, was last seen on Feb. 26.
According to information on the Panola County, Texas, Sheriff's Office Facebook page, Wallace's cell phone last "pinged" in Shreveport, Louisiana on Feb. 27, and her vehicle, a silver 2016 Nissan Rogue, was found abandoned the same day in Carthage, Texas. Carthage is located about an hour southwest of Shreveport.  
According to KSLA-TV in Shreveport, officials said they believed Wallace was last seen at a Walmart in Carthage and using security video were able to confirm her identity.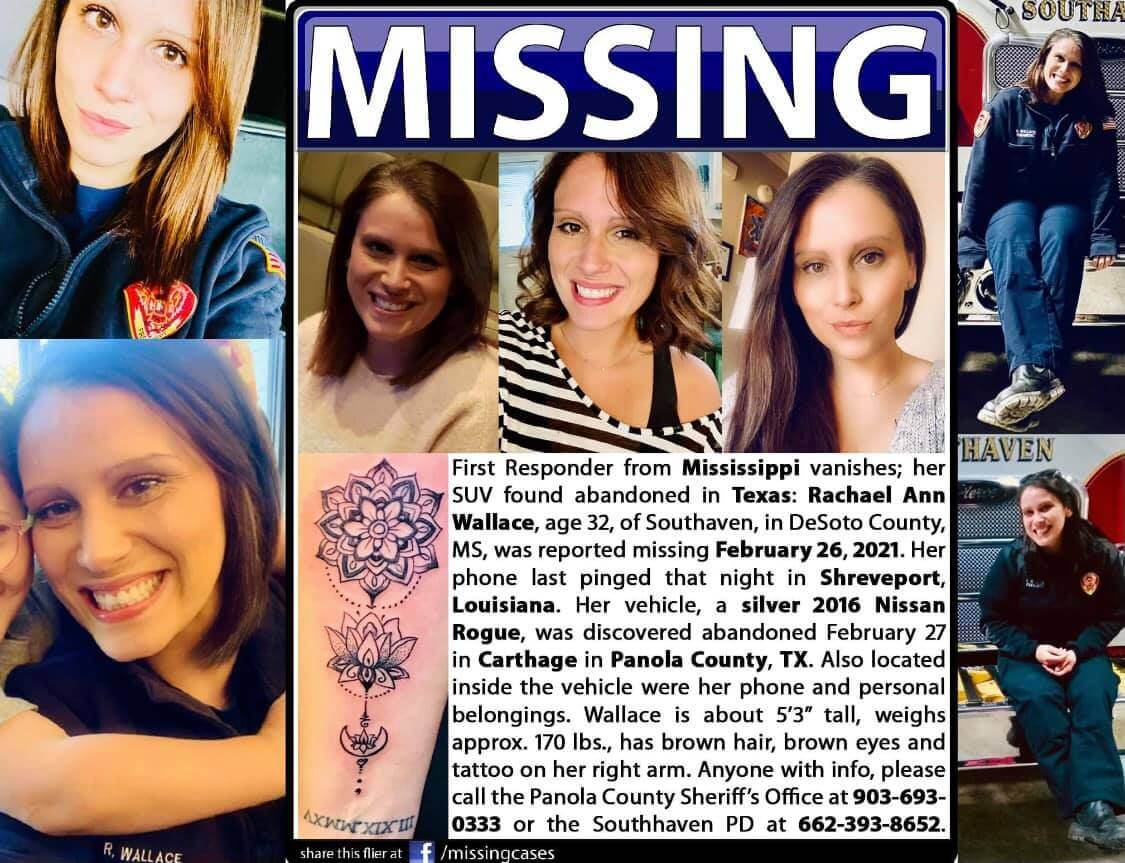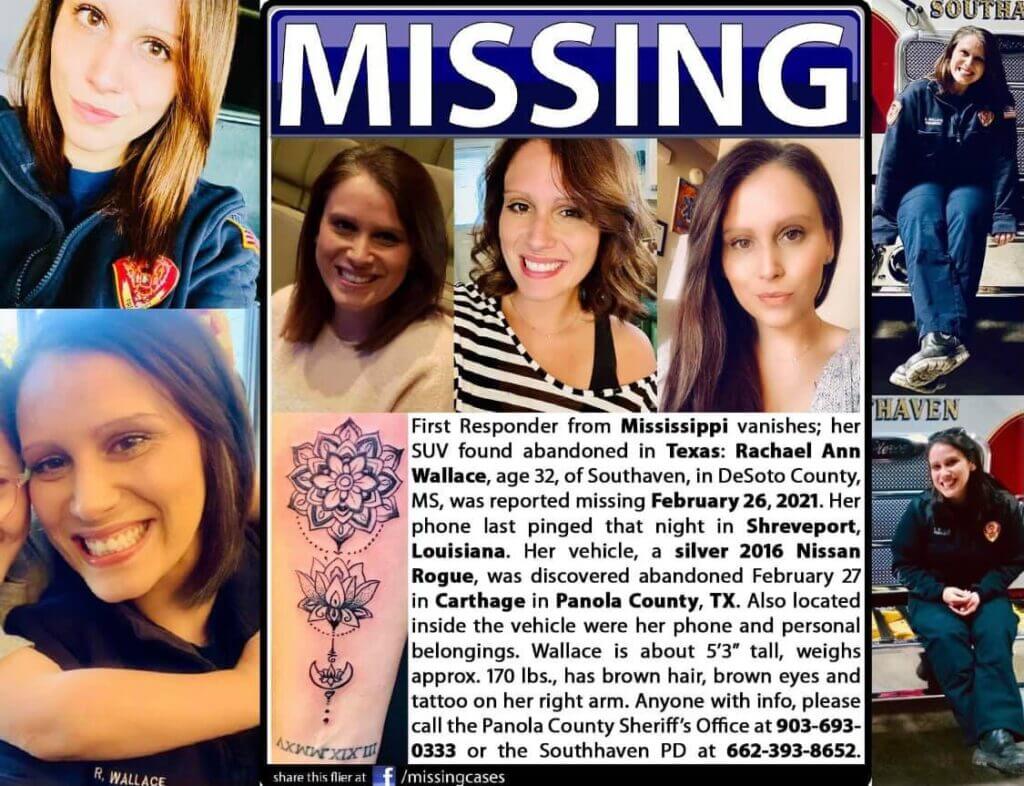 Wallace was a first responder for the Southaven Fire Department. Southaven officials have not issued any comments about her disappearance.
Wallace is described as a white female, approximately 5'3″ and weighing 125 pounds. She has brown hair and eyes.
Anyone with information about Wallace is asked to call the Panola County, Texas, Sheriff's Office at 903-693-0333 or the Southaven Police Department at 662-393-8652