Three arrested in Party Works shooting
Photo: The Party Works store at 7065 Airways Blvd., Southaven. (Bob Bakken/DeSoto County News)
Three Memphis men have been arrested and are awaiting extradition to Mississippi in connection with the Saturday, Oct. 9 shooting death of a man at the Southaven Party Works store.
Southaven Police say that Todario Clemmons, age 24 of Memphis, is under arrest and in the Shelby County Jail. A Wednesday afternoon news release stated Clemmons was located with the assistance of the ATF Task Force, Memphis Gang Unit, Ridgeway Task Force and Raines Task Force.
The U.S Marshals Service reported that Clemmons was found and arrested at a residence in the 1400 block of Old Hickory Road in Memphis and was taken into custody without incident.
They helped the Southaven Police Department's Investigative Services Unit locate and arrest Clemmons and two other men involved in the crime.
In Shelby County, Clemmons is charged with the possession of a firearm in the commission of a felony, evading arrest, and marijuana possession, while in Southaven he is facing charges of conspiracy to commit murder and capital murder.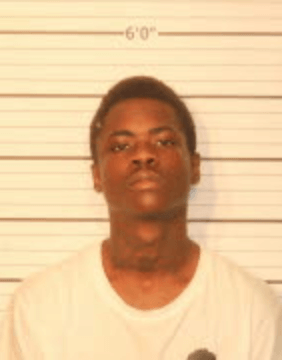 Late Wednesday afternoon, Southaven Police reported the arrest of the two additional men who are charged with being accessories after the fact. They are identified as Ladarius Brantley, age 19 of Memphis, and Keveon Burks, age 20, also of Memphis.
Officers were called to Party Works, 7065 Airways Blvd. north of Goodman Road shortly after 11:30 a.m. Saturday. When they arrived, officers found one victim who had been shot. The victim was taken to Baptist Memorial Hospital-DeSoto in Southaven for treatment but was pronounced dead on arrival at the hospital.
The U.S. Marshals Service identified the victim of the shooting as Gequais D. Brown of Memphis.
Party Works in Southaven, one of three Memphis-area locations, specializes in party and celebration items and accessories.