Sacred Heart School celebrates 75th anniversary
DeSoto County has enjoyed several opportunities for educating its youth over the years with public school and private, faith-based beliefs. Catholic education has had its role in education for 75 years in DeSoto County with Sacred Heart School, first situated in Walls in 1947 and now with the building on Tchulahoma Road in Southaven, which has stood since 1999.
Saturday, an event was held on the Sacred Heart campus to celebrate the school's 75th anniversary. Former teachers were on hand and school memorabilia was on display throughout the school.
Later in the afternoon, a celebratory Mass was said in the school gymnasium. Most Rev. Joseph Kopacz, Bishop of the Catholic Diocese of Jackson, Mississippi, came to Sacred Heart to celebrate the Mass. Rev. David Szatkowski, SCJ, Moderator of the Northwest Cluster of Catholic Parishes, provided the homily at the Mass, where he reminded everyone of three virtues that have been taught over the years: knowledge, respect, and integrity.
"For 75 years, together we have learned how it is God is asking us to be in the world," he said. "On this 75th anniversary, we are remembering all that God has taught, all that God has encouraged us to do, and all the love that Sacred Heart has brought into our world."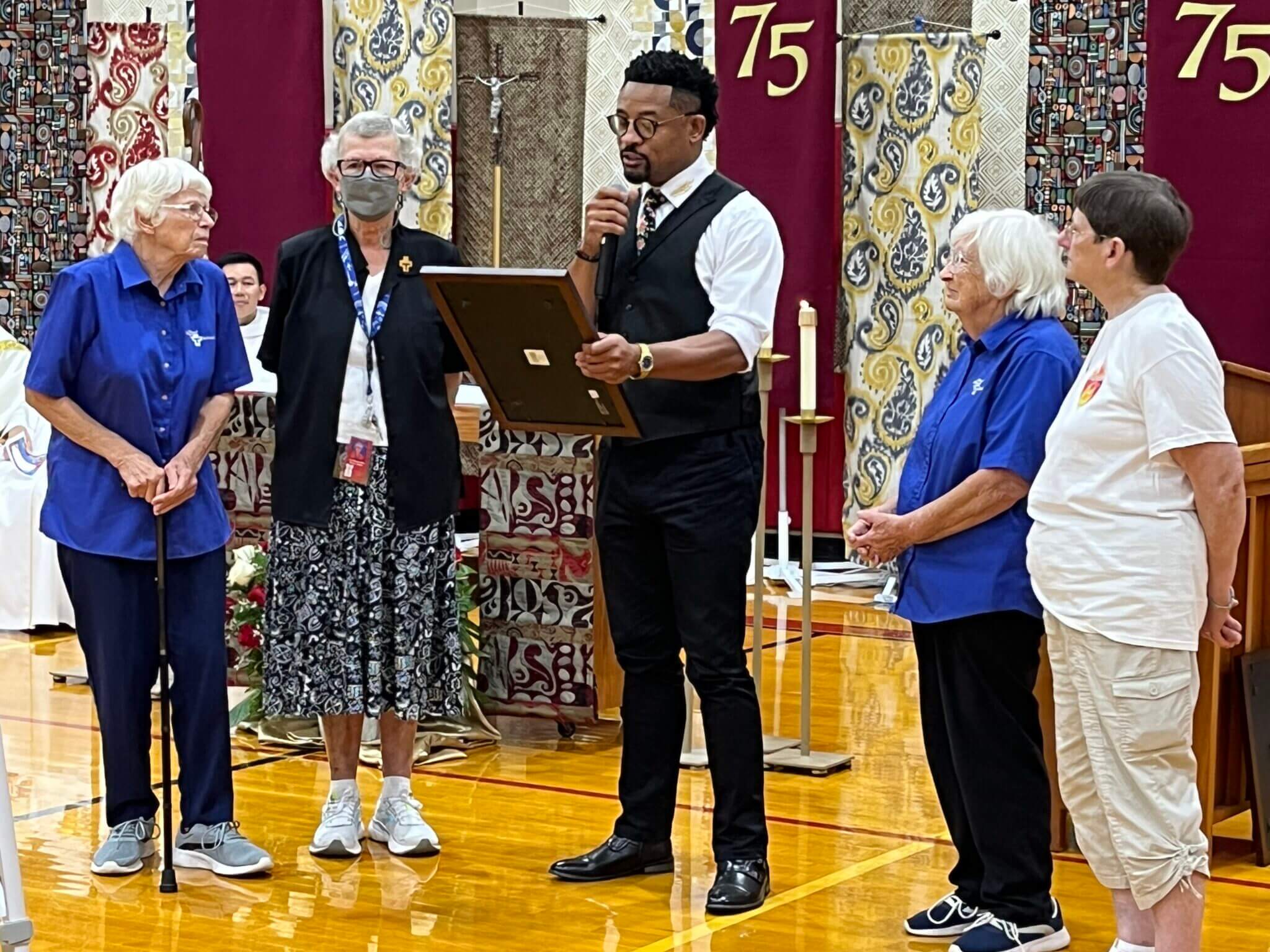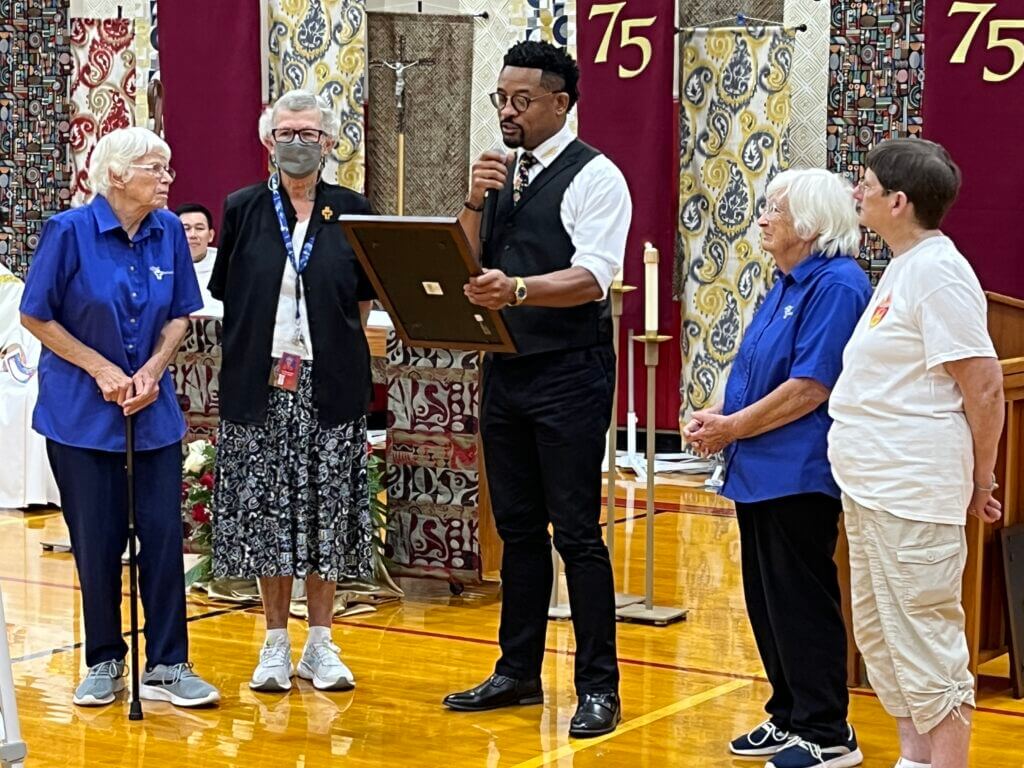 During the service, it was also pointed out how the School Sisters of St. Francis helped to bring Catholic education with the establishment of Sacred Heart School. Three nuns came to teach at the original school, a three-room school located behind Sacred Heart Church in Walls. Because of post-World War II shortages, children at first sat on chairs they brought from home.
The school grew and it was soon determined a high school needed to be built. Groundbreaking for a high school took place in 1957 and it was opened a year later. However, the large expense of operation forced the high school to close in 1966, but the elementary school continued to grow.
Sacred Heart School moved to Southaven in 1999 to better serve the entire Mid-South area at a more centrally-located place, especially for low-and-middle income families.
Through much of the school's history, one person has had a strong impact and presence, then as she continues to do so today.
Religion teacher Sr. Margaret Sue Broker, OSF, has started her 62nd year with Sacred Heart School and a project the school has undertaken recognizes her own contribution to Catholic education in the area.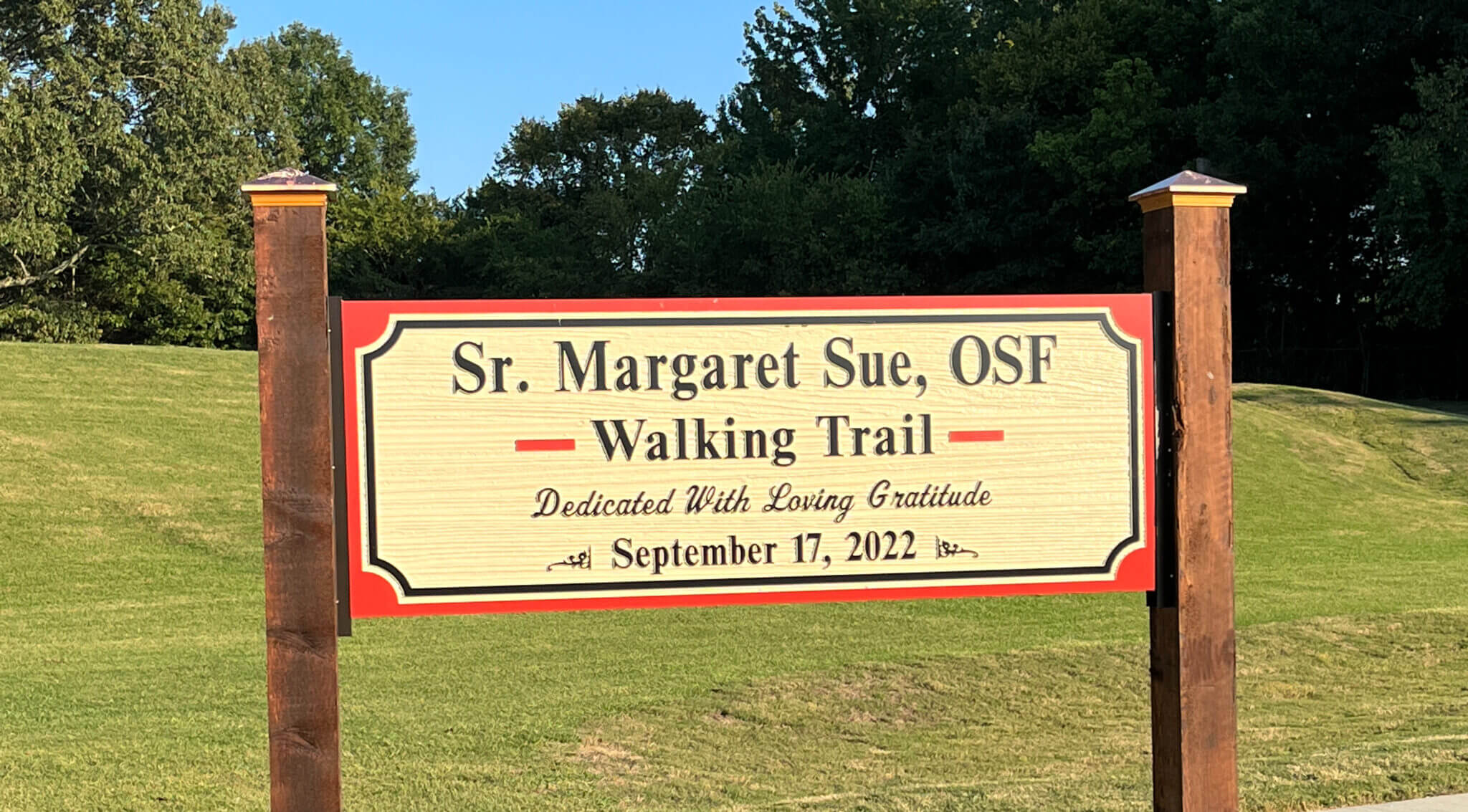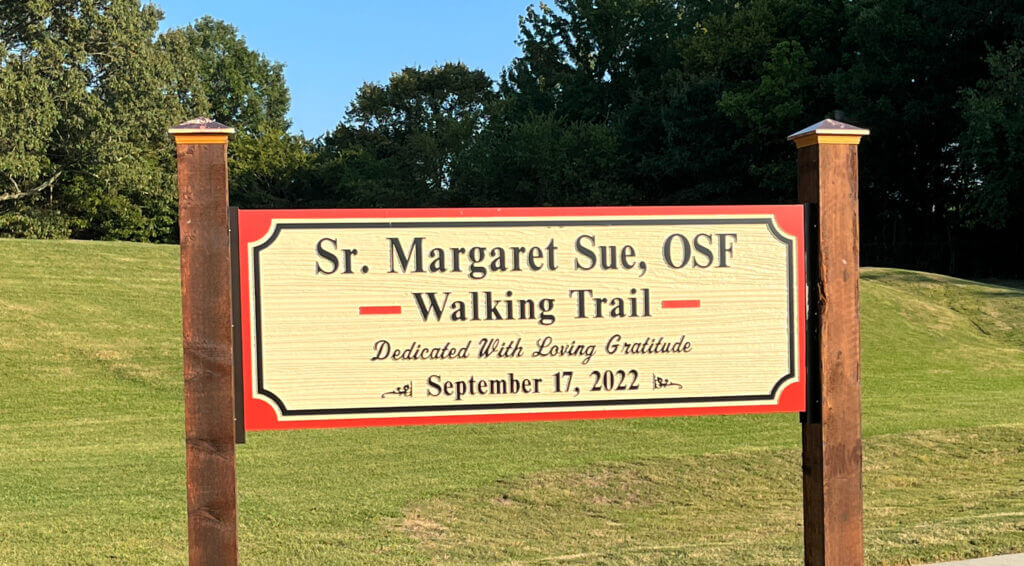 A walking trail built behind the school building was dedicated in her name during a ribbon-cutting ceremony following the Mass.
As part of the day, a proclamation was read from Southaven Mayor Darren Musselwhite declaring Saturday Sacred Heart School Day in the city. Walls Mayor Keidron Henderson and Alderman Leslie Burl McLemore also read proclamations for Sr. Margaret Sue and Sr. Virginia Reinl.
Henderson reflected on his involvement with the Sacred Heart Southern Missions Summer Program as a youngster.
"I don't have academic roots to Sacred Heart, but I was part of that Summer Program," Henderson. "The first time I jumped into a swimming pool was in that program and the first time I went to the zoo was in that program."
Today, Sacred Heart School offers a Catholic education environment for pre-K3 through grade eight youngsters. Approximately 275 students attend Sacred Heart School.