Roundabout construction to start Aug. 14.
Photo: The design of the roundabout to be constructed at state Highway 301 and Starlanding Road. (DeSoto County Government on Facebook)
DeSoto County has been notified by the Mississippi Department of Transportation (MDOT) that the delayed Highway 301/Starlanding Road intersection roundabout construction will now begin on Aug. 14. That means the current intersection will be closed and detours will be marked for drivers until the project is finished, which is expected to be around Nov. 15, according to MDOT. The roundabout project was originally scheduled to begin on July 5 but was put on hold.
Supervisors have been told by MDOT the closure of the roundabout is needed to expedite the project's completion, while acknowledging it will be an inconvenience.
The intersection is maintained by MDOT – which is the agency that decided on constructing the roundabout. Statistics show roundabouts are an effective and efficient traffic management solution. Plus, they significantly reduce the number and severity of accidents at busy intersections.
County officials have touted the roundabout construction as they believe it will make the intersection much safer.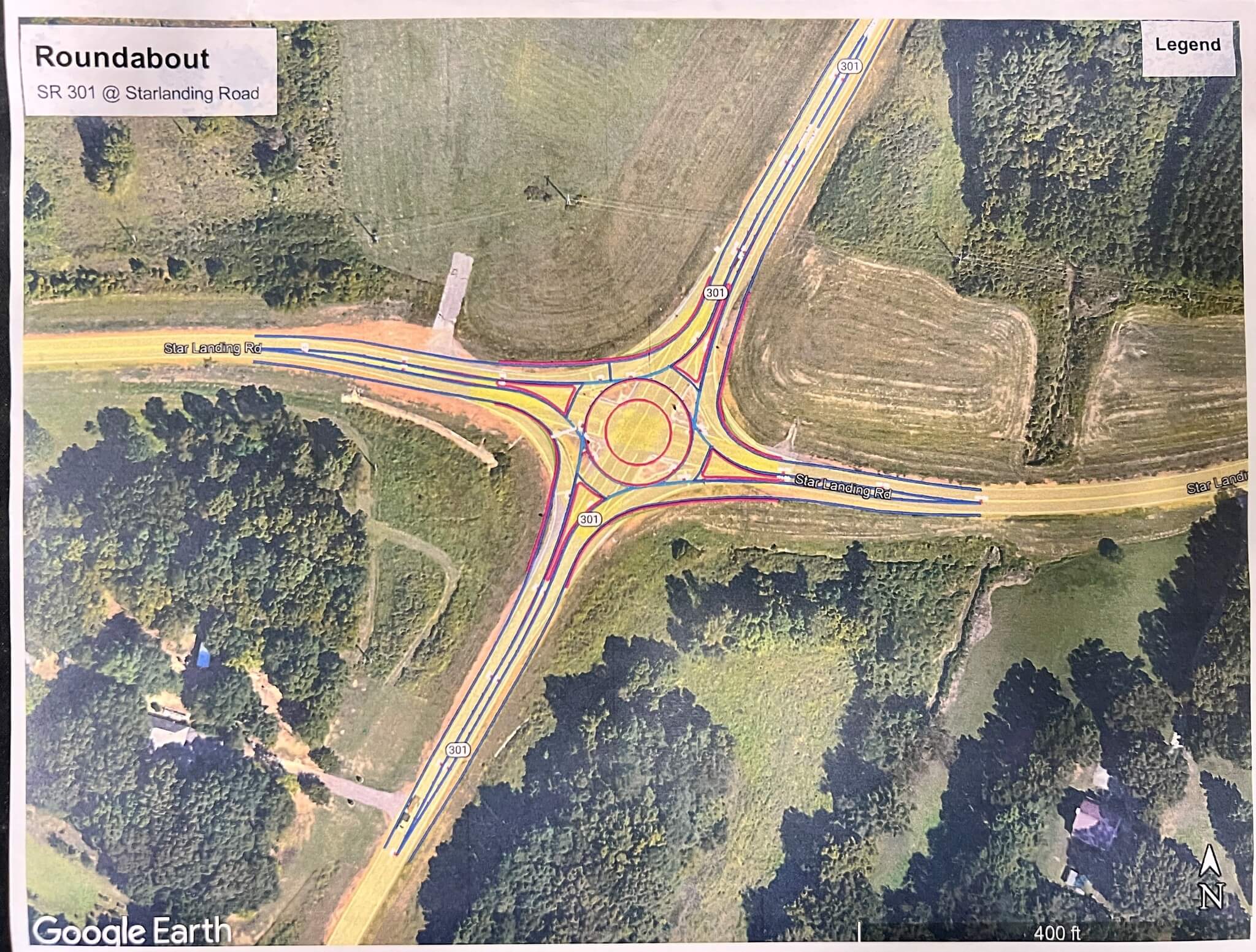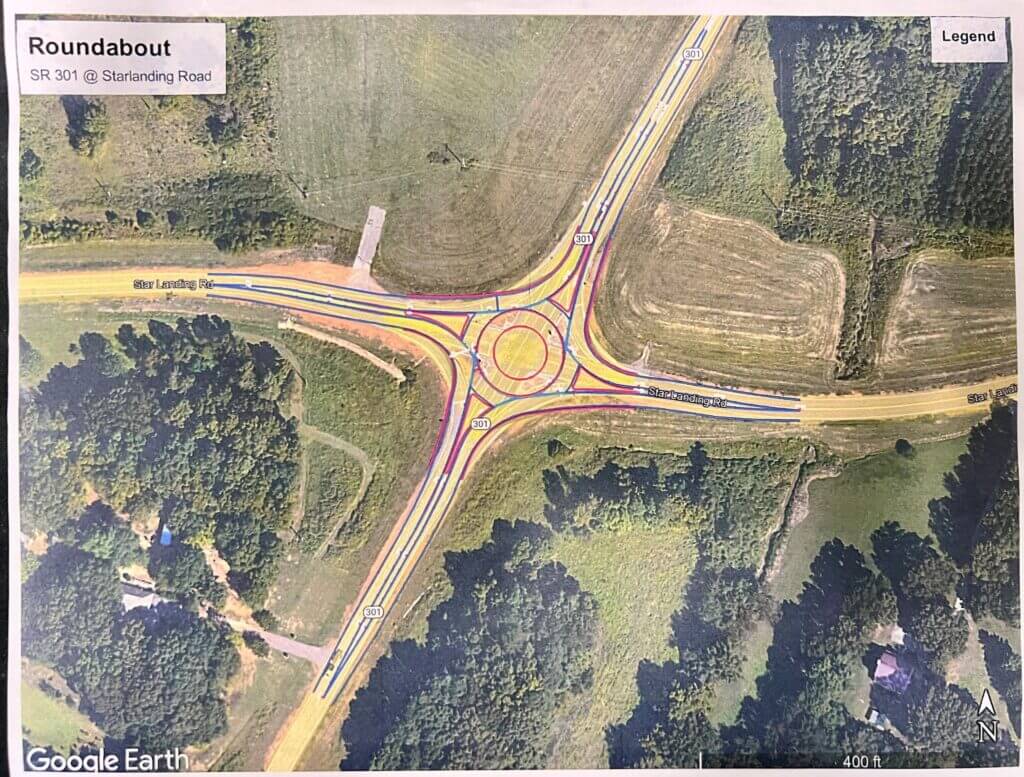 Roundabout intersections can take a bit to get used to if you don't use them often, but traffic officials say they help traffic flow and can prevent accidents.
Roundabouts can:
Improve safety.
Promote lower speeds and traffic calming.
Reduce conflict points.
Lead to improved operational performance.
Meet a wide range of traffic conditions because they are. versatile in size, shape, and design.
"After 12 years of requests, and numerous safety studies, we are pleased MDOT is taking action to improve the Highway 301 and Starlanding intersection," said Supervisor Lee Caldwell.
"Promises made, promises kept," added Supervisor Ray Denison. "Four years ago I promised to work with the Board of Supervisors and MDOT to improve this dangerous intersection."
The following maps show detours around the intersection during the roundabout construction work. The East/West detour is marked in purple and the North/South detour is marked in green.